---
Metal models: Pine Sol, straight up. Works perfectly for me, and isn't deadly toxic to everything in sight (including my cat, who likes to investigat things)

Plastic Models: Pine sol, 1:1 with water, no more than 90 minutes. Works adequately.
Simple Green, straight up. Works ok, safe.

Always use gloves when peeling paint.
---
Quote:
Originally Posted by
Marneus Calgar
View Post
Non Acetone Nail Varnish Remover:

30 minutes: VG
1 Hour: VG
2 Hour: A
3 Hour: N/N

N/N = Not needed

Test Model :- Caked up Khorne berzerker painted with very thick red paint.
It is working, however after about 6 hours and brushing it isn't coming off well enough. I'll let it sit overnight, hopefully that model doesn't turn into a blob of plastic lol.
Member
Join Date: Jan 2009
Location: Edmonton, Alberta
Posts: 96
Reputation: 1

---
for an extended report on simple green:

i use the stuff that comes in an engine degreaser spray bottle from Canadian Tire. i've left models both plastic and metal in there for over a month (forgot about them) with little to no issues (lead and pewter get a slight metal colouration to a deeper grey). also used to clean Forge World resin with no issues. (only soaked the FW pieces for a couple days though)

as an added bonus, simple green makes the superglued joints brittle allowing you to take apart the metal models and clean them up properly (helps with those old Rouge Trader pieces that need some TLC).

my0.02 worth, hope its of use,
-Chris
---
-Chris
I've tied more than i've won and still had fun every time I've lost

Chaos Undivided
Daemons
Red Scorpions
---
This is totally my fault but just as a warning to everyone, "acetone free nail varnish remover" works excellently on metal. However, i left some plastics in it overnight and this was the end result: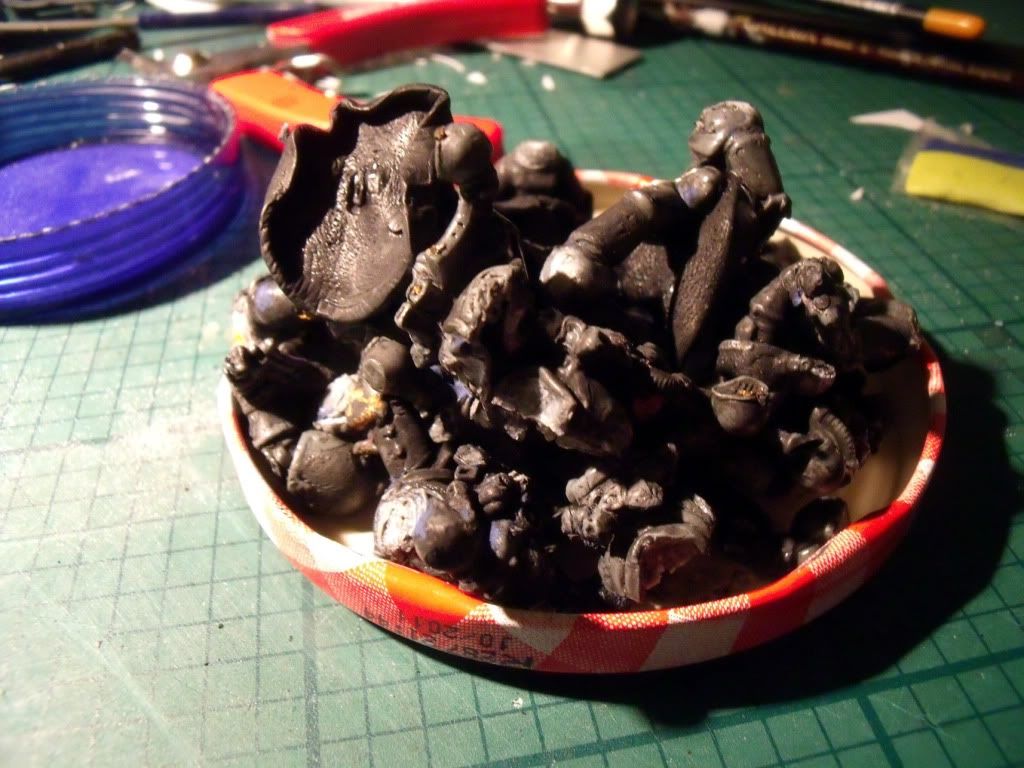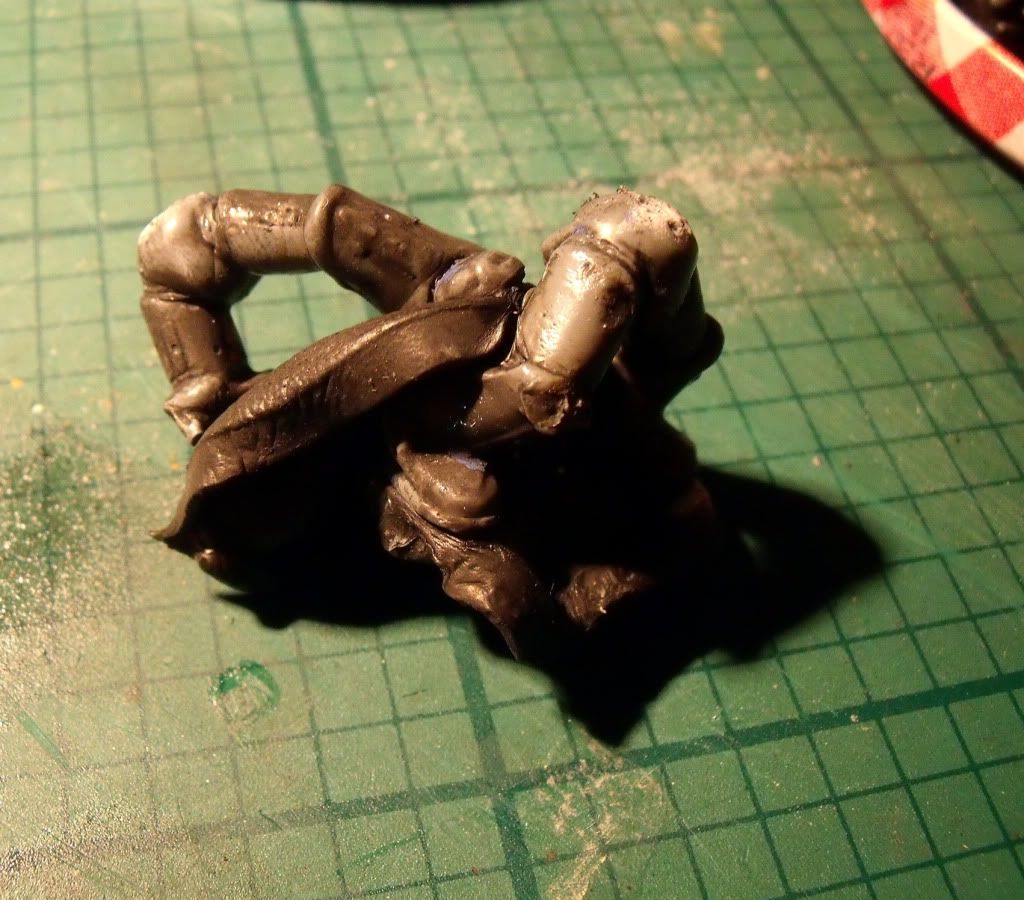 The models turned soft and some stuck to each other and the bases pretty much just melted. They are solidifying now though so I have a feeling that if I hadn't left them in the stuff overnight they may not have caused the damage.
---
will mr muscle oven cleaner work?
Senior Member
Join Date: Jun 2011
Posts: 104
Reputation: 1

---
Is there any thing you should avoid when trying to strip paint off of metal models?
---
---
HUGE BITZ RESTOCK NOW ON
---
Leaving them in simple green for too long (I mean months, don't ask) it will start eating at the model.
Junior Member
Join Date: Jul 2011
Location: Montreal
Posts: 7
Reputation: 1

---
Sand blasting should be avoided at all cost ( stupid friend tried XD )
Senior Member
Join Date: Jun 2011
Posts: 104
Reputation: 1

---
Quote:
Originally Posted by
Da_Grey_Knight
View Post
Sand blasting should be avoided at all cost
I didn't think of sand blasting but now that I have I will make sure to keep it off of the list
Lower Navigation
Stripping Paint