Temple of Skulls & Battlescape
---
So I have had these scenery piece laying around forever. Well as part of Father's Day happenings the boyo and I are going to sit down and paint these guys up together. My son is 5 years old and really is getting into the hobby and I thought that using scenic pieces to teach him some basics would be the easiest way to go.
So we are going to be working on the Temple of Skulls and the 40k Battlescape over the next couple of days.
Here are some shots basecoated Vallejo Dark Grey
Temple of Skulls: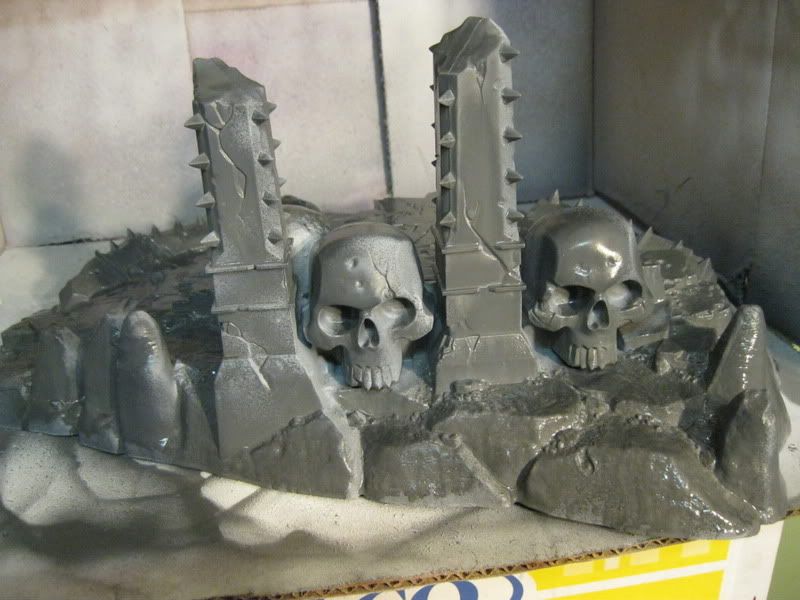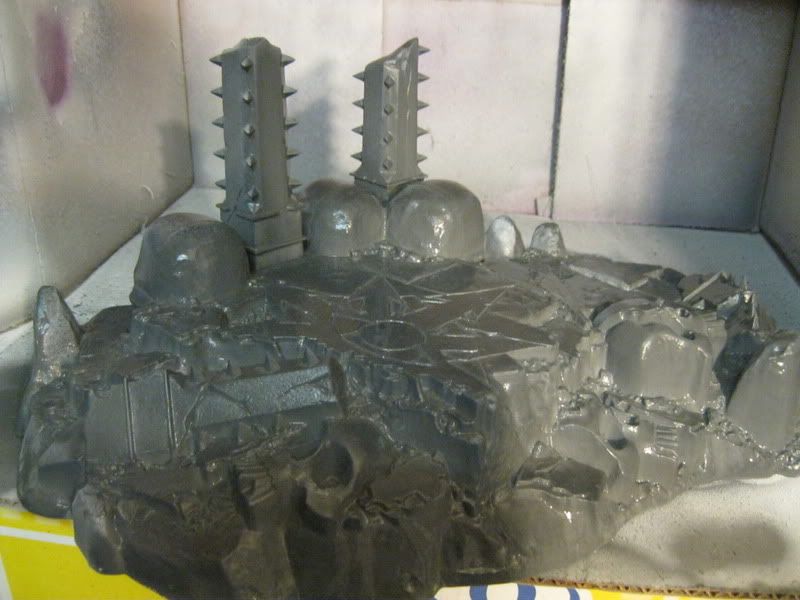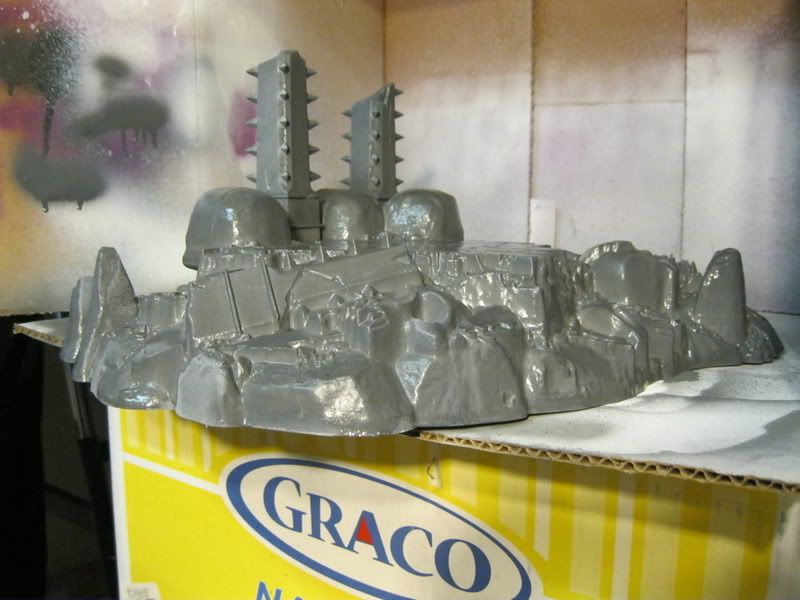 Battlescape: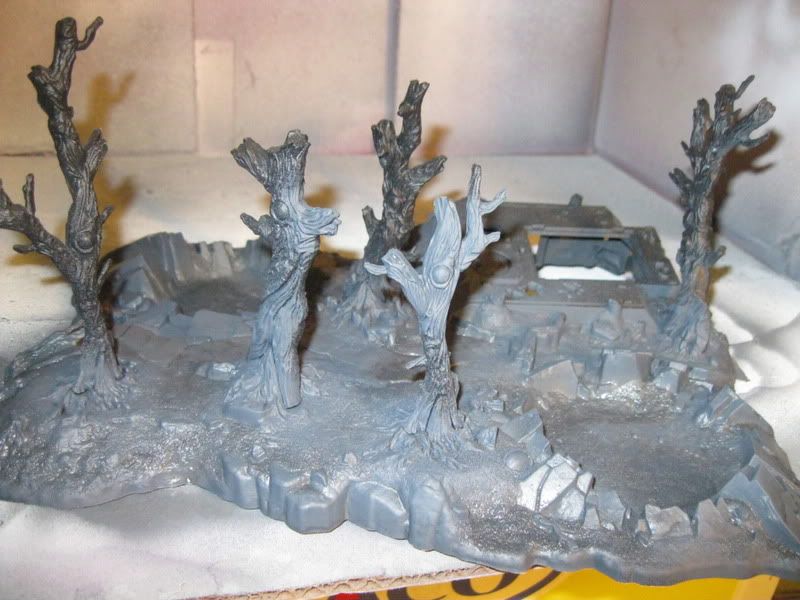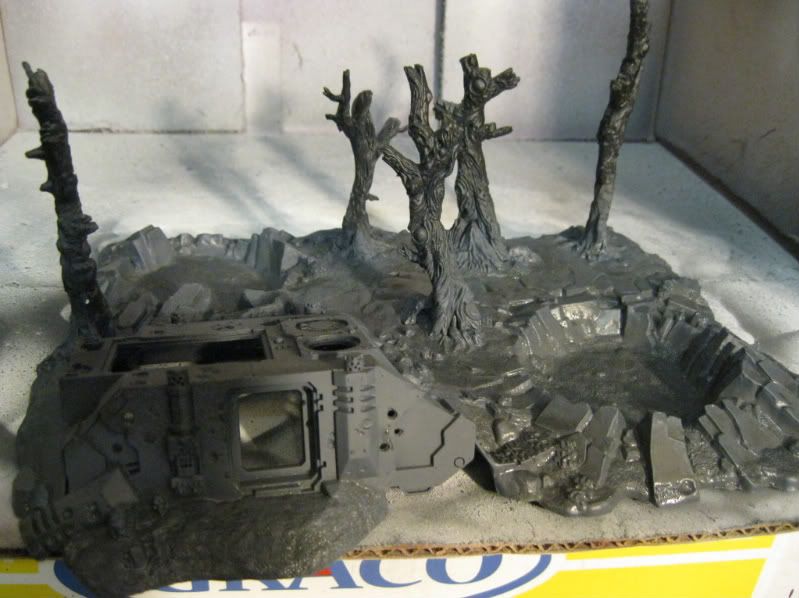 I will post progress when we have it (which will depend on me being able to get the spray gun away from him to change out paints.
)
---

Commissions, Project Logs, and Galleries
Follow me on Twitter: @MidgesWorkshop. You can aslo follow me on face book Here
---
Good luck! Teach them young I say. I've just posted my 6 and 8 year olds first painting attempts. Not bad either...
---
"Death occurs when a lethal projectile comes together in time and space with a suitable target, in the absence of appropriate armour or protection"
Check out my 40K 'Epic' about the Hunted verses the Inquisition:
https://www.heresy-online.net/forums/...98#post2184698
---
Thanks Edmund. To this point his favorite part is the spray gun
I know this was fast but have a small update.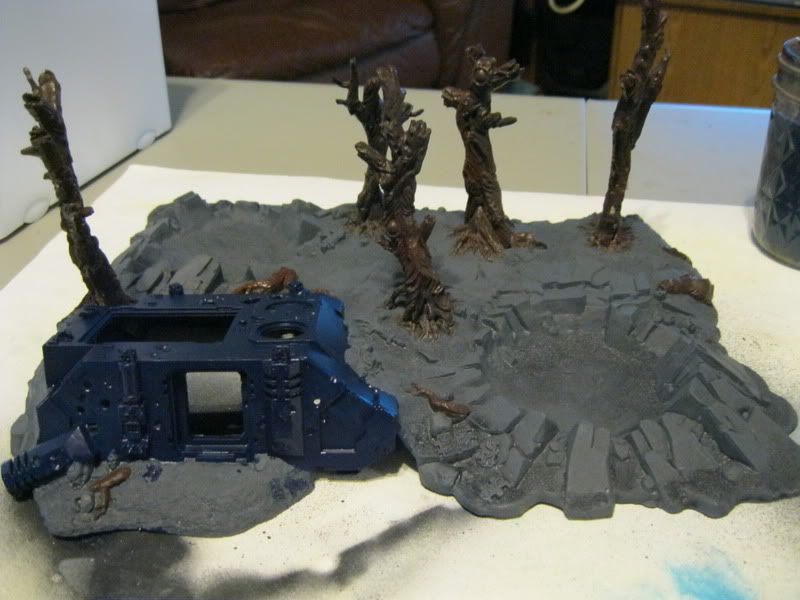 Got some color on the battlescape.
---

Commissions, Project Logs, and Galleries
Follow me on Twitter: @MidgesWorkshop. You can aslo follow me on face book Here
Lower Navigation
Temple of Skulls & Battlescape