My Clubs Baltimore Gamesday Entries - 1st place Fantasy 2nd Place 40k
---
My clubs table won the Best Table of Show - Fantasy. Here it is.
I did a lot of the work on the coblestone and some on the stonework.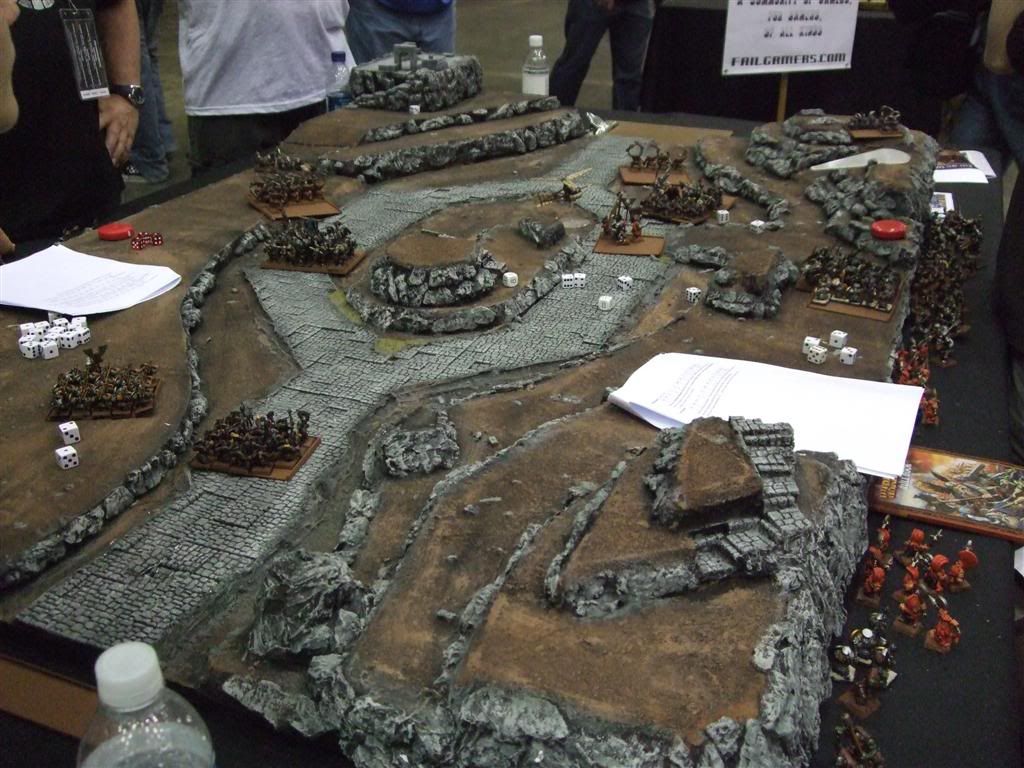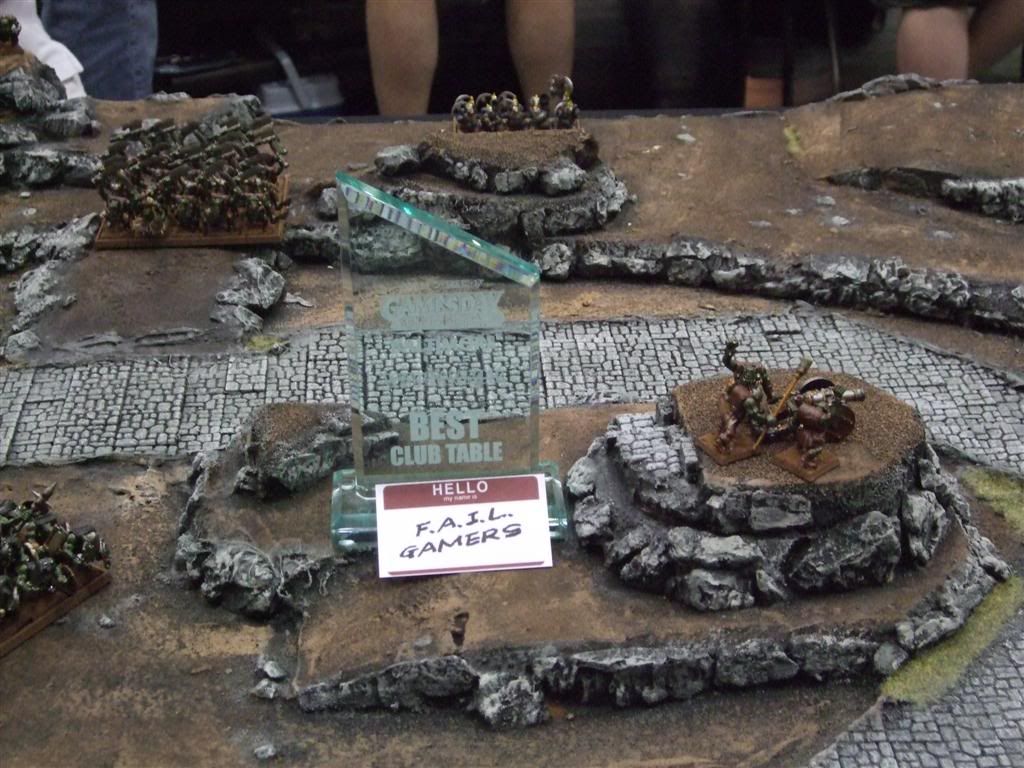 Here is the 40k table, we would have won first with it but we were letting someone play on it with unpainted models, which knocked out score, though the clubs models where clearing there atthe table.
I did work on the terrain and the main board, I dislike the monochromic look, that is why there is some red on it, but we had a time crunch.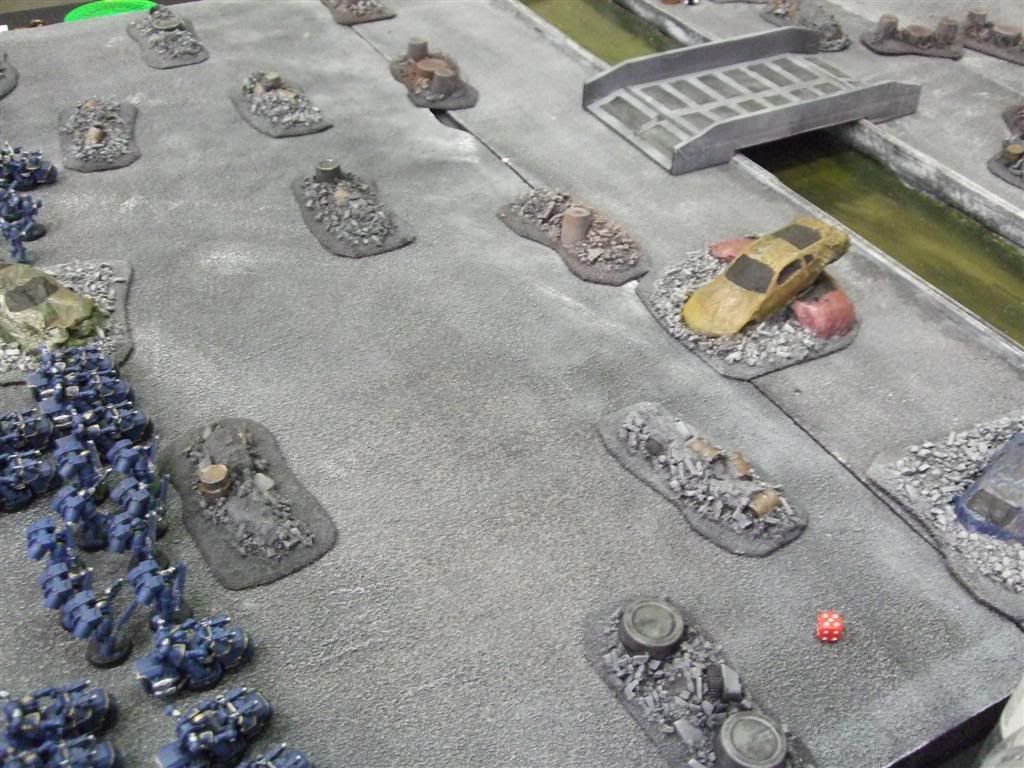 F.A.I.L. Gamers also ended up taking best of show as a club as well. While I missed the photoshoot, I was at Penn Station, we should bein a future White Dwarf!
www.failgamers.com
---
the warhammer table is awesome champ... congrats on first place... very impressive
---
---
Well done. Fantastic work. The 40k table does need some more colour to lift it a little, but still looks good. The warhammer table is just fricking awesome. It looks like doing all of those cobbles may have been the lions share of the work, too. Congratulations, and thanks for some really nice pics.
---
Well done Larry & Club. Great layout for the Fantasy Table. The 40K, I don't think the grey's too bad, maybe add some metalics to pick out some highlights.
The trophy's cool too, you guys already started fighting over it yet?
All the best guys, have some rep (share it out to your team if ya can DJinn).
Dusty
---
I do not think they are on the forums, or active on it. The cobblestone touch up only took me about 30 minutes. The 40k board I probably put 2 or so hours into.
---
Awesome boards Djinn, really great work. Congrats on the 1st place, the Fantasy board is beautiful... without seeing the other boards it's difficult to say how much competition you had, but, if there was anyone even close, then I'd like to see it!

I really like the canal on the 40k board too, good one, and there's some great buildings too. I agree about the monochrome though, it does need just a little more zing (says someone who's never completed a games' table in his life). But as I say I really like the canal... I want one...
---
"Well it's Forty-one Thousand Nine Hundred Sixty-nine OK -
Gotta war across the Milky Way - "
Iggius Popiscus and the Stoogii, "41,969"
---
I can talk to the guy who built the canal and see what it took to build. I am pretty sure all it is is sceneic water and some board.
---
Congratulations on the win, that is an amazing table.
---
Excellent work! Hirstart blocks rule. Did you use the 1" or the 1.5" cobblestone?

JB Mallus
---
I believe they are the 1.5. I just painted the stonework, someone else had already layed them.
Lower Navigation
My Clubs Baltimore Gamesday Entries - 1st place Fantasy 2nd Place 40k