Senior Member
Join Date: Aug 2013
Posts: 268
Reputation: 3

40k ruins, feel free to help with ideas for finishing...
---
Here is a selection of ruins I am making, let me know what you think and/or ideas to help me finish. I play Chaos Space Marines. Jon.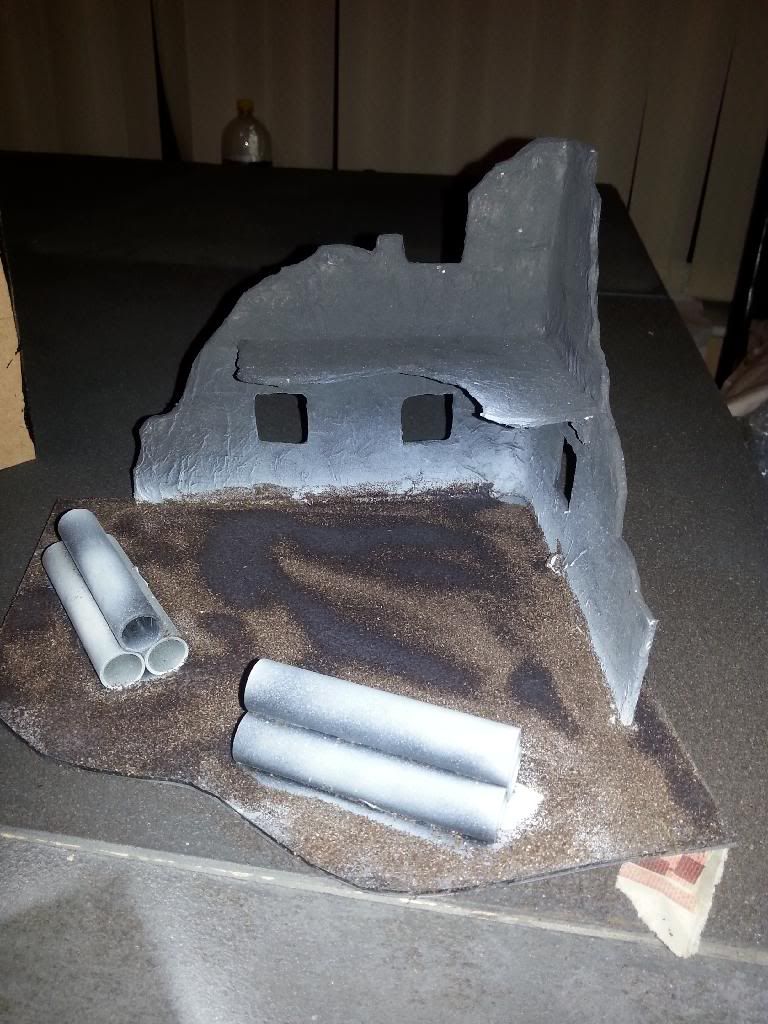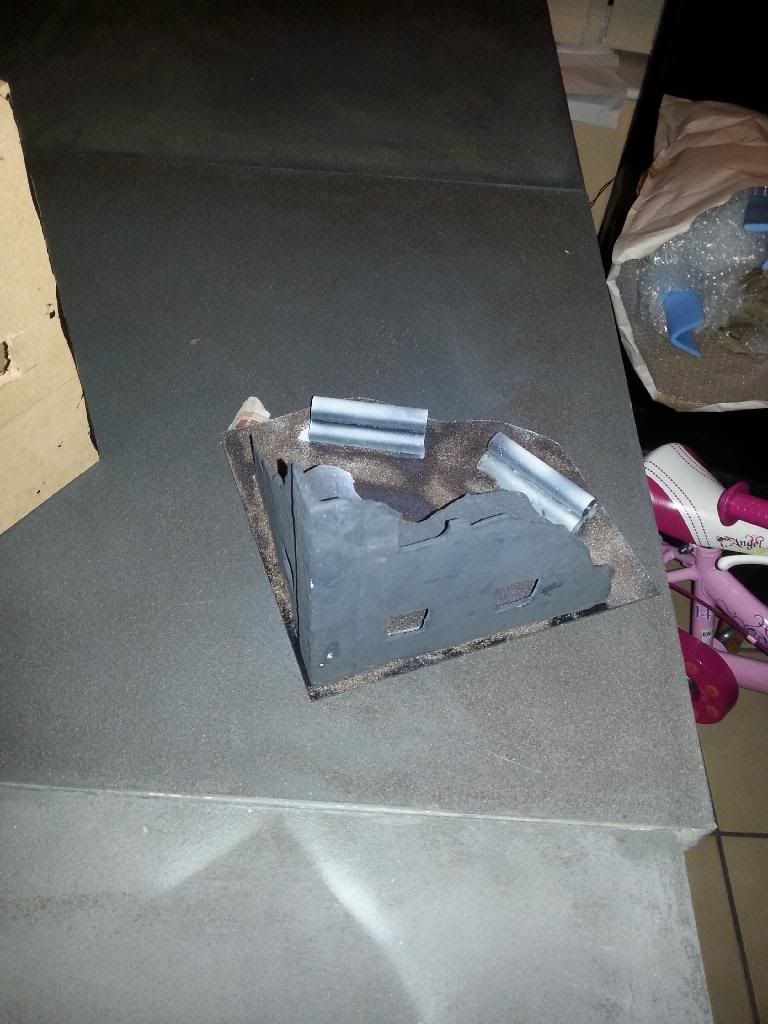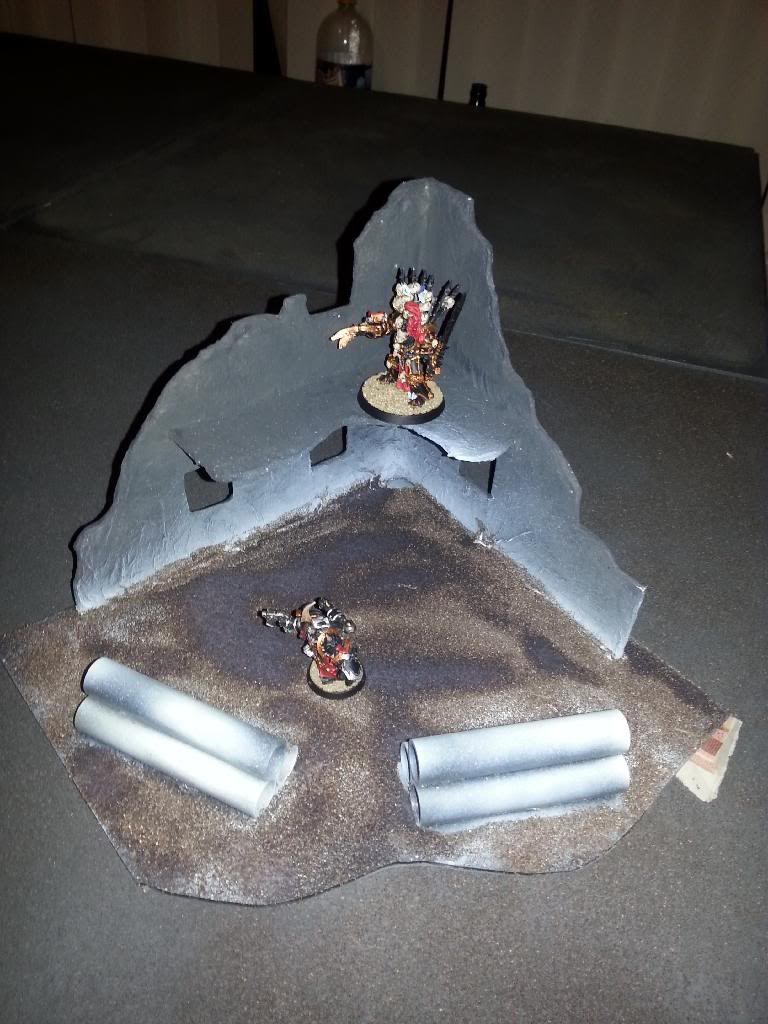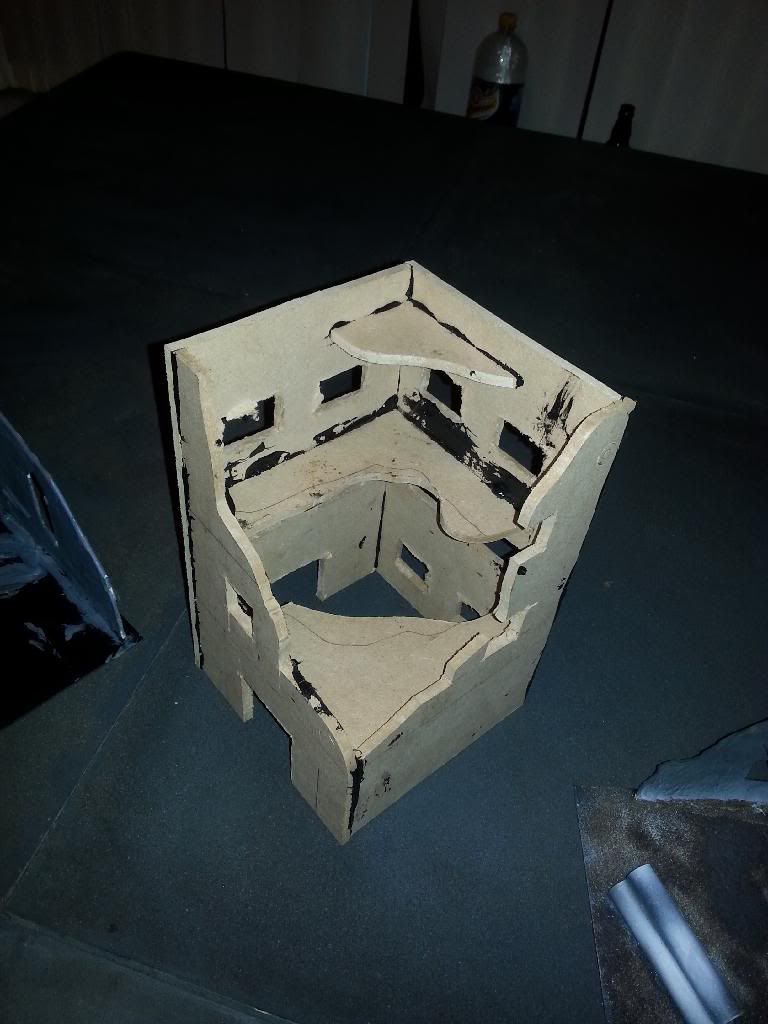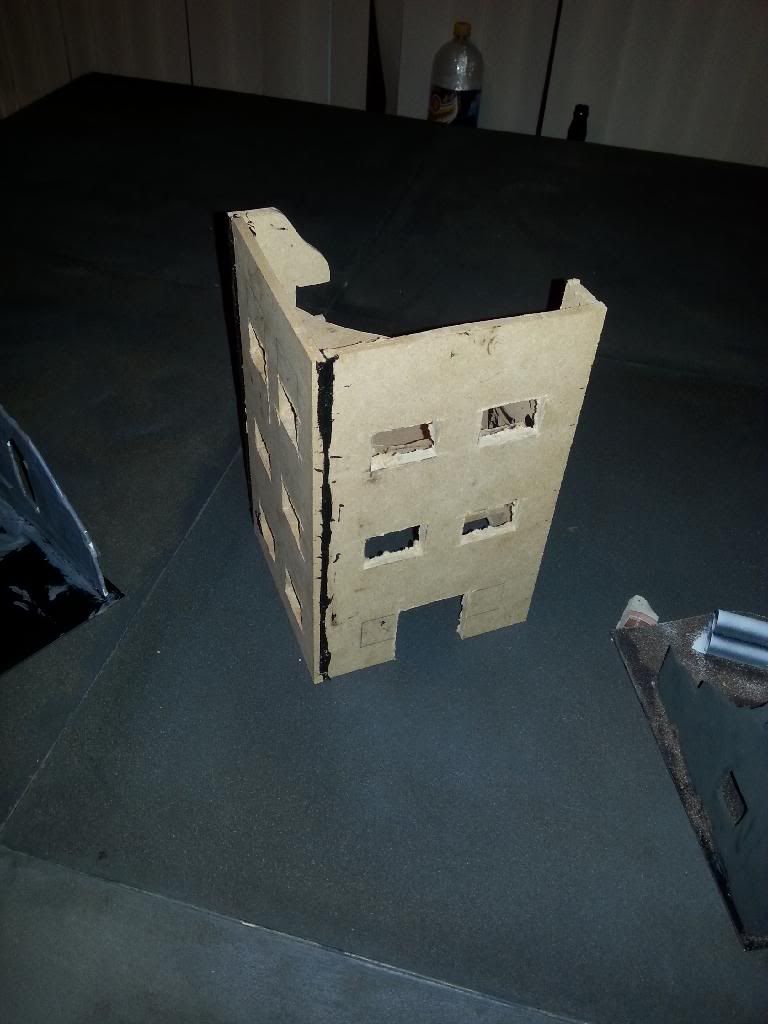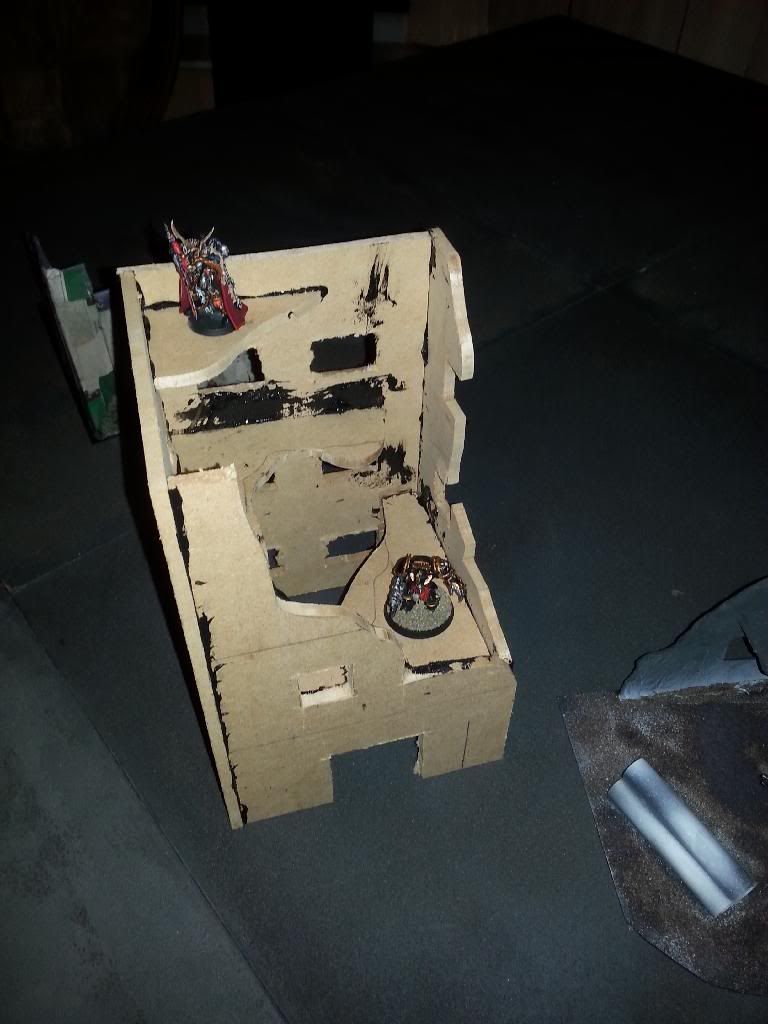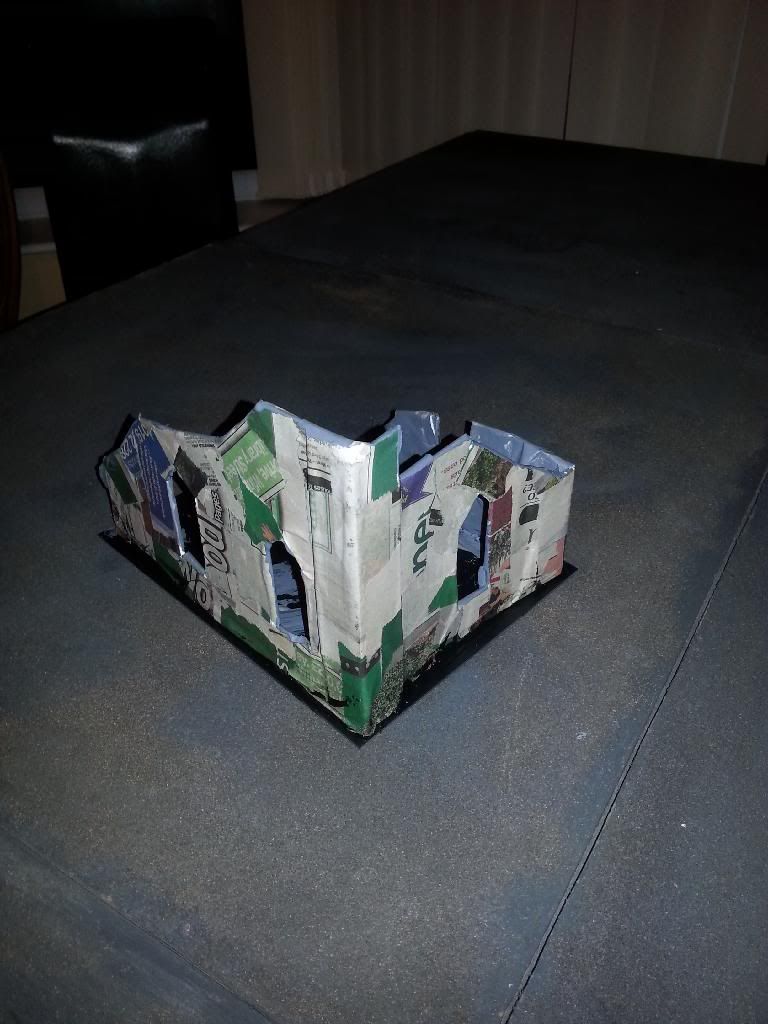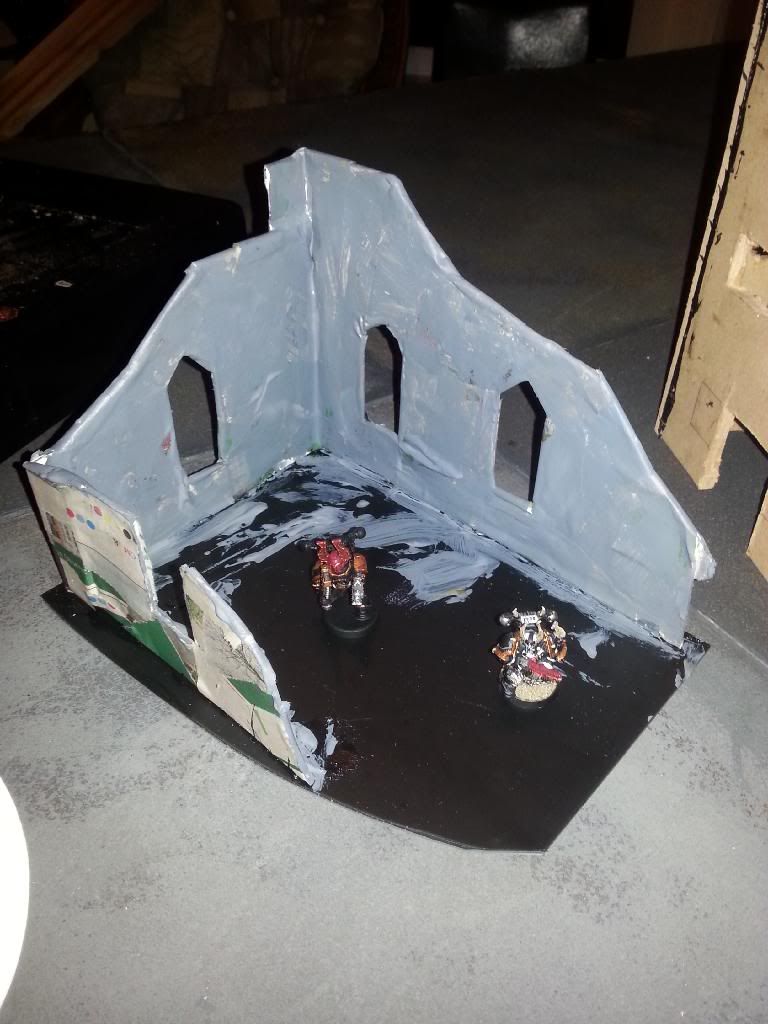 Critique for da CriticGod
Join Date: Aug 2010
Location: Philadelphia, PA USA
Posts: 3,350
Reputation: 43

---
You have a solid start here on ruined buildings.
Ok, here's a bunch of few suggestions (in no specific order) to get you moving in a more complete direction:
Texture the bases. I see you are doing that on at least one of these, but it helps turn a basic substrate into "ground". Gravel or sand are good. I often use a few different grits of train ballast. I bought 2 different grades of ballast years ago, mixed them in a pasta sauce jar, and have used them for all my miniatures and many terrain pieces ever since.
Add some small/medium rocks . . . . or materials that stand in for rocks such as chucks of cork.
Add debris from the destroyed buildings to their bases. Consider how much damage your buildings show . . . where are all the missing pieces? Perhaps they could be piled into embankments for cover as though the building was quickly re-fortified.
Where the walls are broken build in some scale re-bar. Little bits of wire or broken and painted cocktail sticks help.
Add destroyed furniture or props such as un-exploded ordinance, coils of wire, piles of shells, or other things which will make this seems like a battlefield and not a newly born, pristine "ruin."
In addition to using sand or scale gravel/ballast to texture the bases consider purchasing artist's gesso. Gesso is a primer, sealer, and stiffener used by painters on stretched canvases. If stippled onto the walls of the building it can add a wonderful texture. Gesso also adds a lot of durability, and is wonderful at protecting Styrofoam terrain.
Wall and joint compound (spackle) is also really helpful for adding concrete textures to foamcore and cardboard buildings. This stuff can also be a wonderful addition to landforms.
PVA glue can also be used on its own, mixed with paint, or mixed with gesso to add an additional harder layer to protect and seal foam terrain.
Also be careful what you use on terrain materials with paper in them such as foam core, because unless the foamcore is sealed before painting once a watery paint is applied it will often warp. Sealing with gesso can help. Or priming your pieces before gluing them together, but there are a number of steps to this to ensure that they don't warp.
Senior Member
Join Date: Aug 2013
Posts: 268
Reputation: 3

---
Brilliant tips and advice there, thank you for taking the time to tell me that. I will get onto that next and post some pictures of the next stages.
---
Another idea for rubble is to take all those old sprues you were going to throw away and clip them into small pieces. These can then be mixed with pva and glued in place as rubble.
---
Your toast has been burnt and no amount of scraping will get rid of the black bits.

Senior Member
Join Date: Aug 2013
Posts: 268
Reputation: 3

---
Thanks again. Inspiration comes to me in sudden bursts so just waiting for the next one to arrive
---
Hey man, it looks awesome so far off to a great start. If you don't mind me asking, it looks like you're using magazines/paper pages for some texture to the walls there or is that something else? Also what material did you use on the one in the first photo?
A suggestion, or an idea rather. I watched a tutorial on how to make a similar building as this with the after 'blast' effect, they used tooth picks on the floor edges to simulate rebar... Just an idea
Happy building.
- T.
Senior Member
Join Date: Aug 2013
Posts: 268
Reputation: 3

---
Cheers. Yeah it is newspaper and pva but to be honest it may come off as its quite loose although it may just need lots of coats.

The first ruin is lots of small bits of toilet tissue and pva, built of quite thick. The floor/ledge is held in place by a piece of spruce. Will put a pic up of that part tomorrow.

Been thinking about the re-bar effect, will need to look at a picture to get the idea of exactly how this looks.
---
That looks pretty good so far man, check this video out
- T.
Lower Navigation
40k ruins, feel free to help with ideas for finishing...