Ork objective marker
---
Hi,
I made this objective marker for my Ork Deathskull army. Originally designed to be a Cities of Death "Sacred Ground" stratagem representing Gork and Mork (duh!). I'm sure it is going to fit nicely in regular games of 40k as well.
Total height: 3 1/2 inch.
The rockets are Stabilo fillings. Both Gork and Mork faces are made from foam board and copied from the skullface as found on the Ork battlewagon sprue.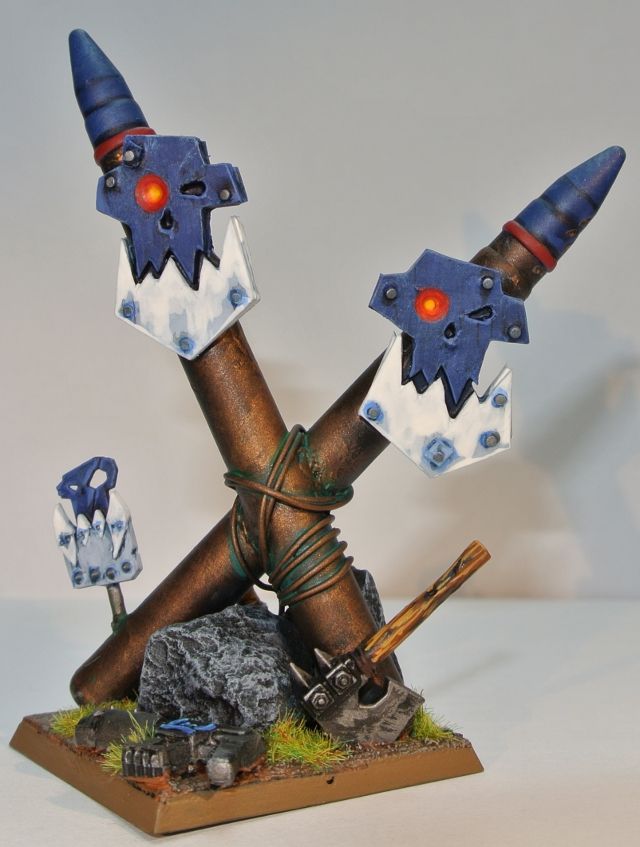 ---
NOT ORKY ENOUGH. It needs more DAKA!!
Senior Member
Join Date: Dec 2008
Posts: 129
Reputation: 5

---
Loving it. Nice paintjob!
Tzeentch laughs at likely
Join Date: Dec 2009
Location: Inside my Head, Bristol, UK
Posts: 8,553
Reputation: 44

---
Good verdigris.
Lower Navigation
Ork objective marker