Modular City Terrain Concept – Please Provide Input
---
I am thinking about designing modular city terrain for my 6x4 gaming board for use with 40K miniatures. I like the concept of a dense downtown city in ruins divided into blocks by roads. I also like the concept of tanks and transports weaving their way through the streets of a city and having to fend off ambushes. I've seen a lot of very dense and amazing terrain in WD and wanted to experience something like that myself but have the ability to change the whole thing up every game. My plan is to make tiles that will represent city blocks and build the ruins on them. So when its time to play a game we just put the pieces on the board so they fit and we have a unique city to fight on. I plan on building ruins on most of the pieces but a few will be open areas like a park with trees, a parking lot, or a collapsed building with a lot of rubble.
Initially I thought of doing it in 1'x1' tiles. Thus, I could make 24 (or more) individual pieces and place them on the board in any order to make a new battlefield every time. But I then started thinking about the roads. Because it would be a hassle to use tanks (which my opponents and I use a lot of) without roads I decided that each block must have a road around it so when its placed on the board there is sufficient room for a landraider to navigate the battlefield. I believe the widest vehicle in 40K is a landraider, which measures about 5 ½ inches wide, so the roads would need to be 6" wide. If I put a 3" road around each tile then when all of the tiles are put together on the board they'd make a 6" road around every block.
When I drew the 1'x1' tile out in Visio I realized that the 1'x1' tile with a 3"road around it would only leave a 6" square in the middle. It would make my city mostly a bunch of roads with a small ruin here and there. So I decided to play around with road placement and tile sizes. Pictured below in Figure 1 are the different sizes I came up with:
Figure 1: Tiles Sizes Chart
Figure 2 shows what the battlefield would look like if I were to only use Tile A. A board full of Tile A would be a lot of roads and very little ruins. Not what I was going for, but I think that Tile A could be used in conjunction with 1'x2' size tiles. The only good thing about this is you can just place the tiles in any order and the roads will match up correctly. I added ten 25mm circles in black to represent a typical squad on infantry into each Figure.
Figure 2: 1'x1' Tiles With Road on All Edges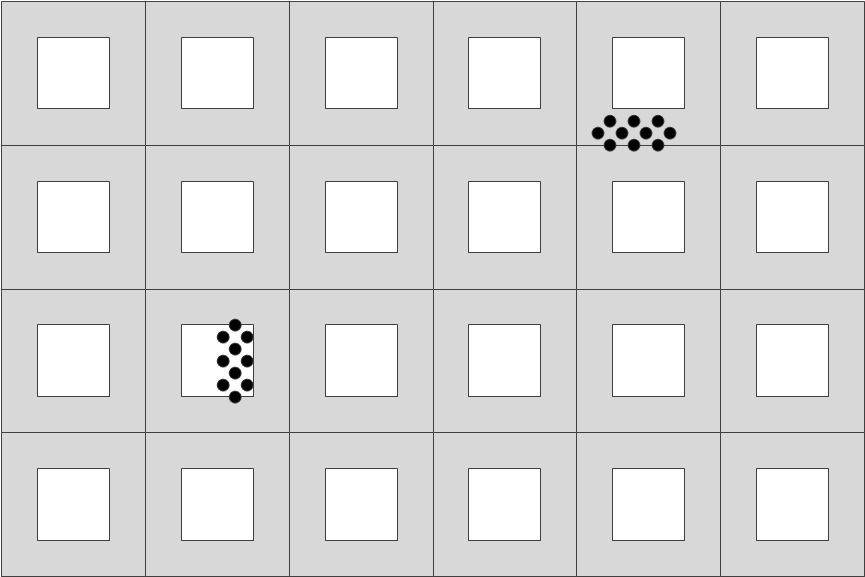 Figure 3 is an example of a board comprised of all Tile B. Because I only have the road on two edges I have a 9"x9" spot to place more terrain/bigger ruins. But you are limited on how you can place each tile as you must make sure that there is always a 6" road around it.
Figure 3: 1'x1' Tiles With 9" Center.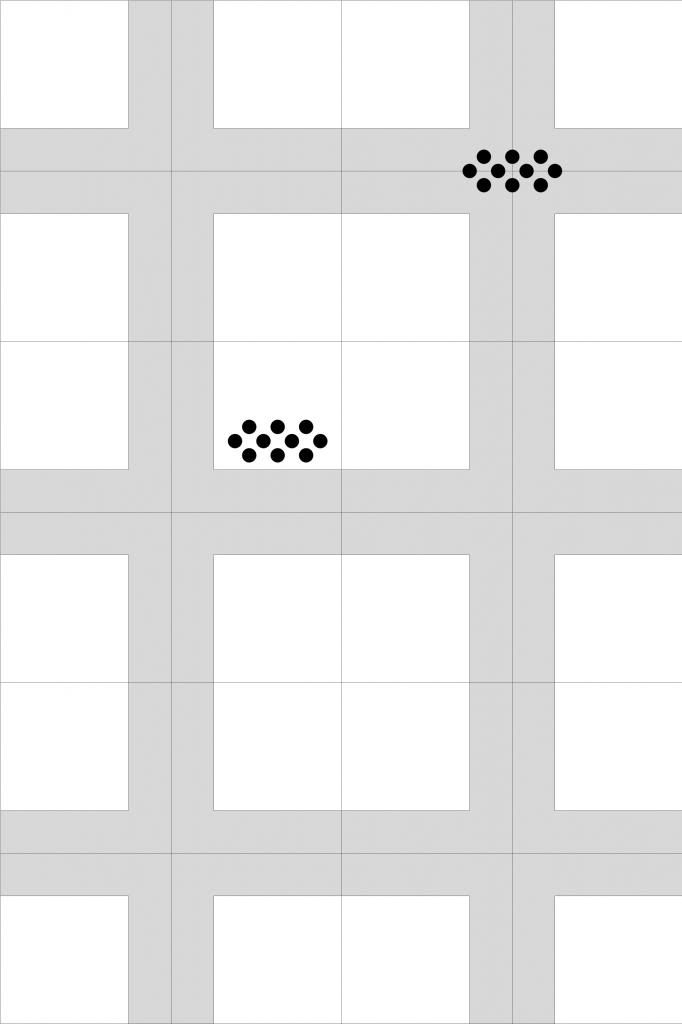 Tile C in Figure 4 is comprised of long narrow blocks. The problem is you just can' haphazardly place the tiles out there as they may not fit on the board correctly. So some planning of tile placement is required.
Figure 4: 1'x2' Tiles With Road on All Edges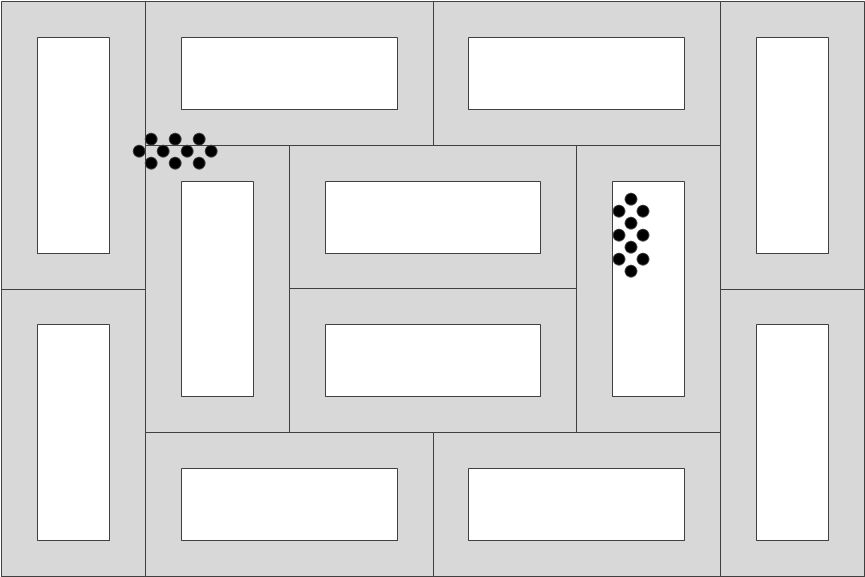 Figure 5 uses Tile D, which is really a combination of two B Tiles. Less variety but less tiles to worry about making it easier to place them correctly. It does make the tiles twice as big and heavy though. And placement is still important to make sure they fit on the board and still form 6" roads.
Figure 5: 1'x2' Tiles with 9" Center
Figure 6 uses Tile E is a 2'x2' tile which makes board setup very easy but very little variety at all. Also, the tiles would be huge themselves and very difficult to store and transport.
Figure 6: 2'x2' Tiles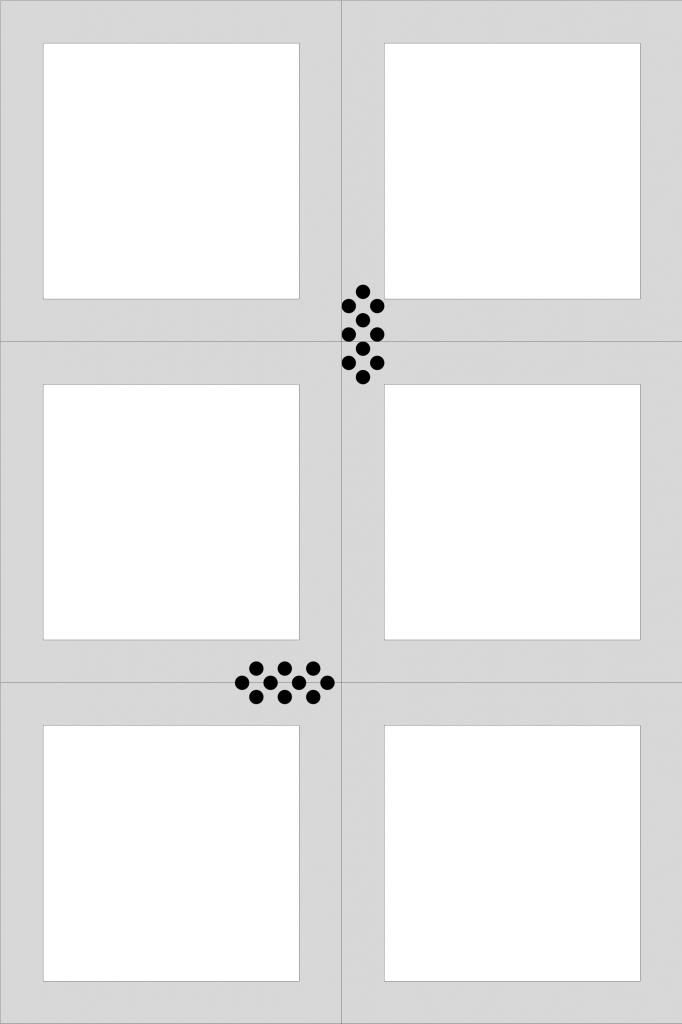 Figures 7-9 are Hybrids. Using two or more size tiles to give a little variety but will make constructing a viable 6'x4' board a challenge.
Figures 7 uses Tiles A and D to make some different designs. I did break the 6" road rule but figure a narrow alley wouldn't be that much of a big deal.
Figure 7: 1'x1' and 1'x2' Hybrid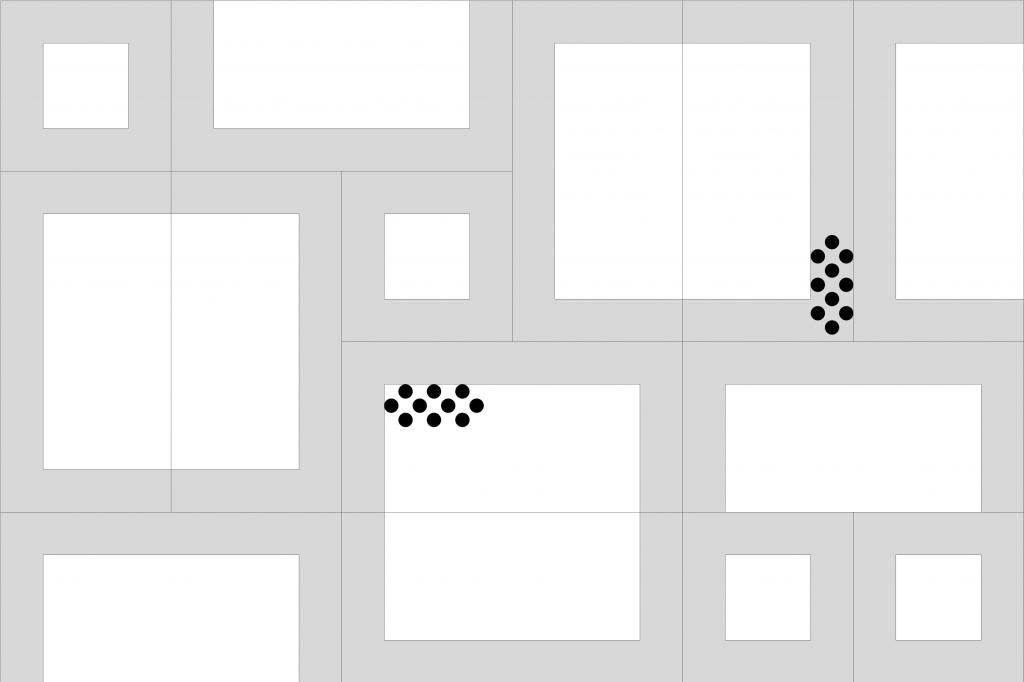 Figure 8 uses Tile A and C to great effect. Gives it some variety but does provide a lot of openings for long range shooting. It also guarantees 6" roads everywhere.
Figure 8: 1'x1' and 1'x2' Centered Hybrid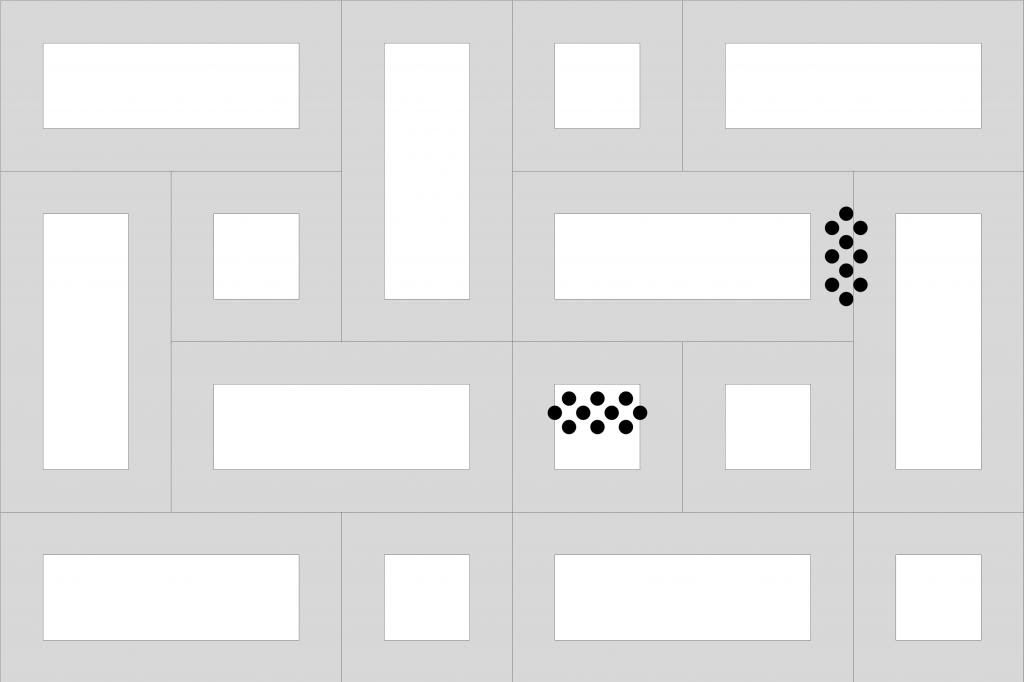 Figure 9 uses 3 different tile sizes (Tiles A, C, and E) but offers the widest variety of possibilities. The 2'x2' tiles allow me to make big center pieces of terrain if I want, but the flexibility to use smaller pieces elsewhere.
Figure 9: 1'x1', 1'x2', and 2'x2' Hybrid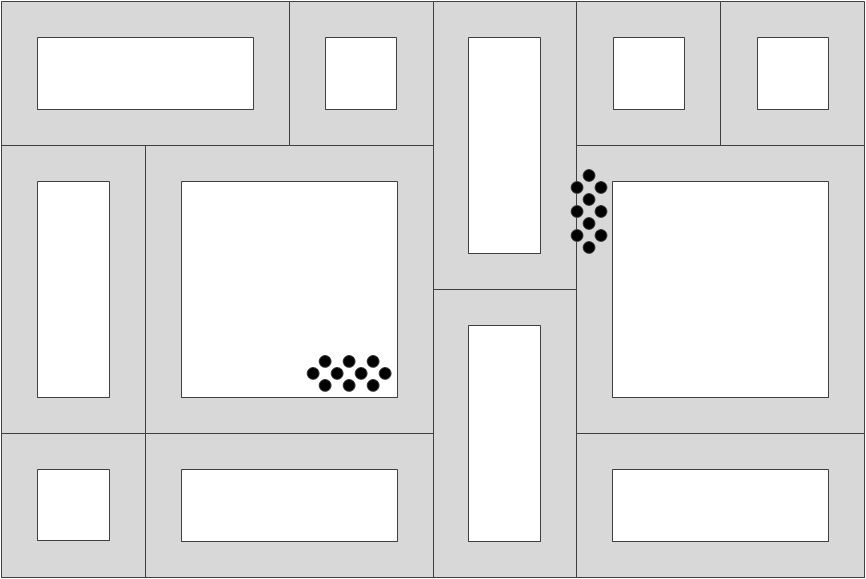 Now that I've shown my plans for building module city terrain and shared my problems and goals I'd like to hear C&C from those who have experience with this kinda thing. Or those who have any other good ideas I might try. This is just the concept phase to see if its worth trying and what direction I should go. The next step of planning the terrain pieces and deciding what material to use will be discussed in a later thread. And if you read down to here, thank you in advance.
---
Have guns, will travel...
---
Last edited by Dave T Hobbit; 05-07-13 at

02:44 PM

. Reason: Standardised font
---
i like the hybrid types personally the mixmatched sizes would really work well.
at the same time some structures should be large enough to obstruct flight which would add more tactics and depth to anyone using those. only thing i can think of that you might want to add in is sidewalks didnt see them mentioned anywhere
---
We used the 1' x 1' tiles, and it worked pretty well. They key, we found, was to make sure every building wasn't centered on the tile; that way you can create narrow alleys AND wider thoroughfares...
---
Nah, probably not gonna put sidewalks in. I'm eating up enough space for the terrain as it is with the roads.
---
Have guns, will travel...
Senior Member
Join Date: Sep 2011
Location: Huddersfield, UK
Posts: 137
Reputation: 8

---
I'd go for the hybrid idea, although I'd drop tiles D & E as they are just a configuration of tile B.
---
I like your figure 8 and 9 configurations, as for building materials I'd suggest a combination if styrofoam the blue stuff for structure bases walls etc and plasticard/card stock for the detail stuff balconies etc
---
Lower Navigation
Modular City Terrain Concept – Please Provide Input