Moriouce's workshop (Orks & Eldar)
---
Hello and welcome to my corner of the Warhammer 40k universe!

This will be my PLOG where I'll post just about anything I'm working on for Warhammer 40K. My growing warband of greenskins, my enigmatic force of Altansar Eldar, my future force of Crimson Fists, my terrain and much more that will pop up in that indefinite mind of mine. Some of you that find your way in here will have done so through the thread "My first game board" since I'll show the finished result in here.

The reason I do Warhammer is because I like it as a creative hobby, and once in a while like to get into a real resin fight. I do not have the intention to be competetive with my forces and not even competetive with my converting, painting or terrainmaking skills. I just want to have fun and share my work with everybody and hope to be some inspiration for anyone reading this and at the same time get som hints and tips how to reach where I'm going with my projects.

My first project I'll start in here will be my Battlewagon (I just got it from the store). I'll convert it a bit to give it a unique look. (First pic on that one on sunday!)

Other projects that are in progress are my converted Trukk and my Looted wagon, the last which some of you already have seen in "My first game board". I'll post a few pics on them asp.

So, let's go and see what this mind of mine can skratch together.
---
And here is some pics on random projects for starters.
First, a sandbag wall to be.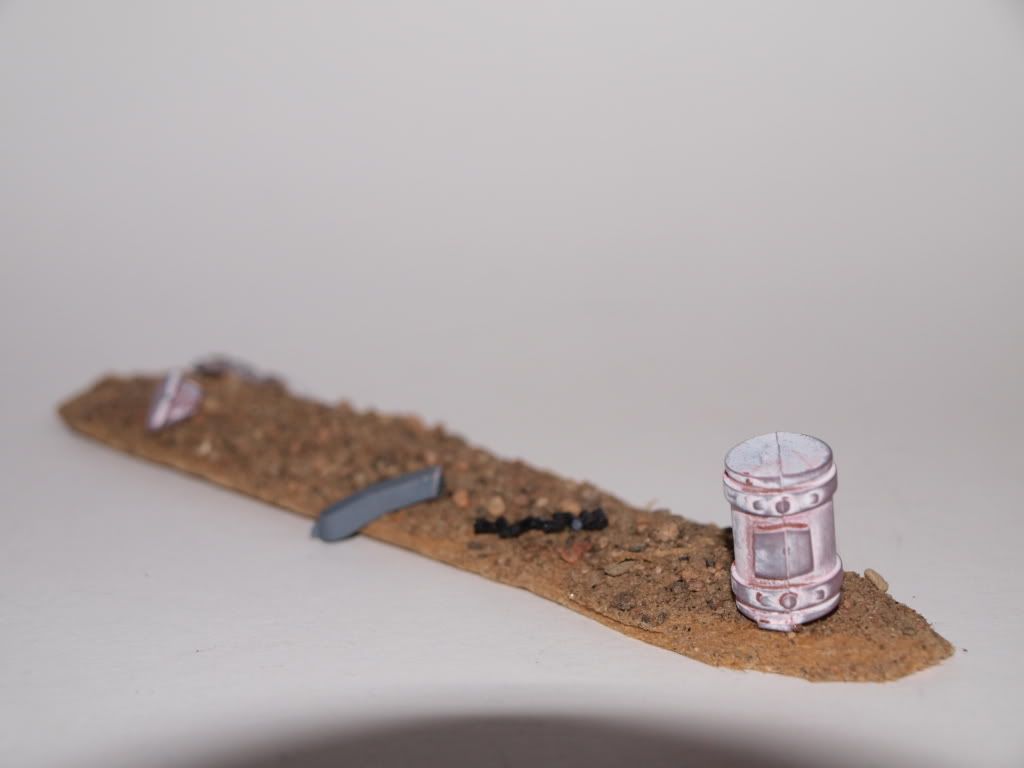 Second some tank trapps with some junk laying around.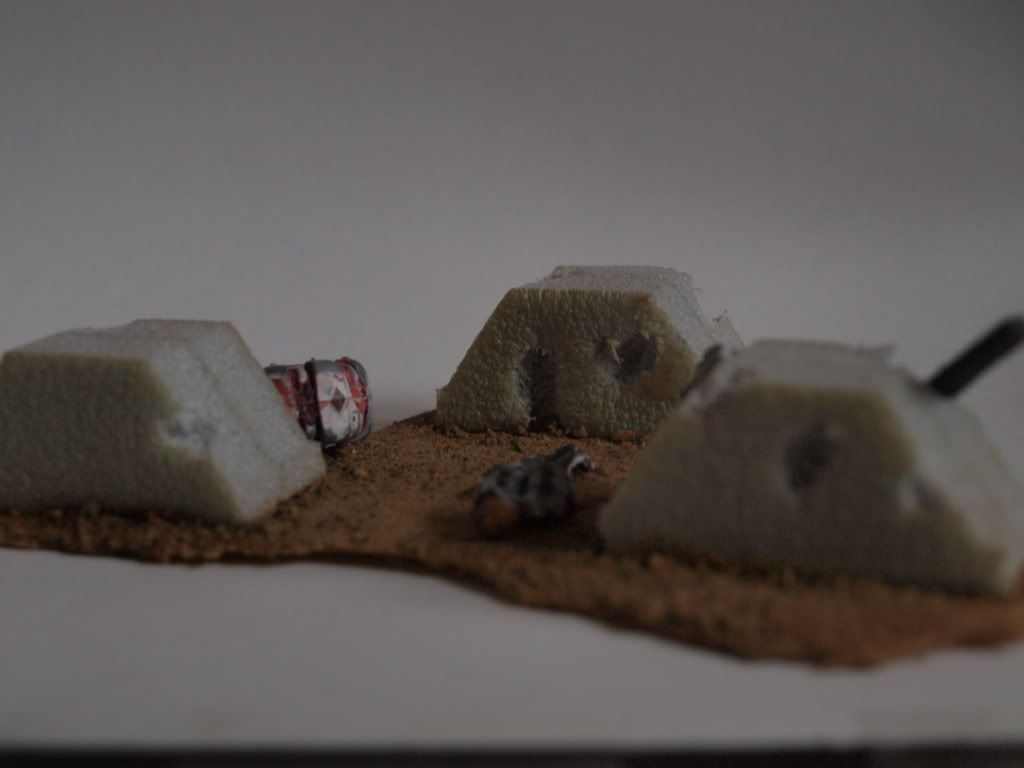 Here is a pic on my Trukk in progress.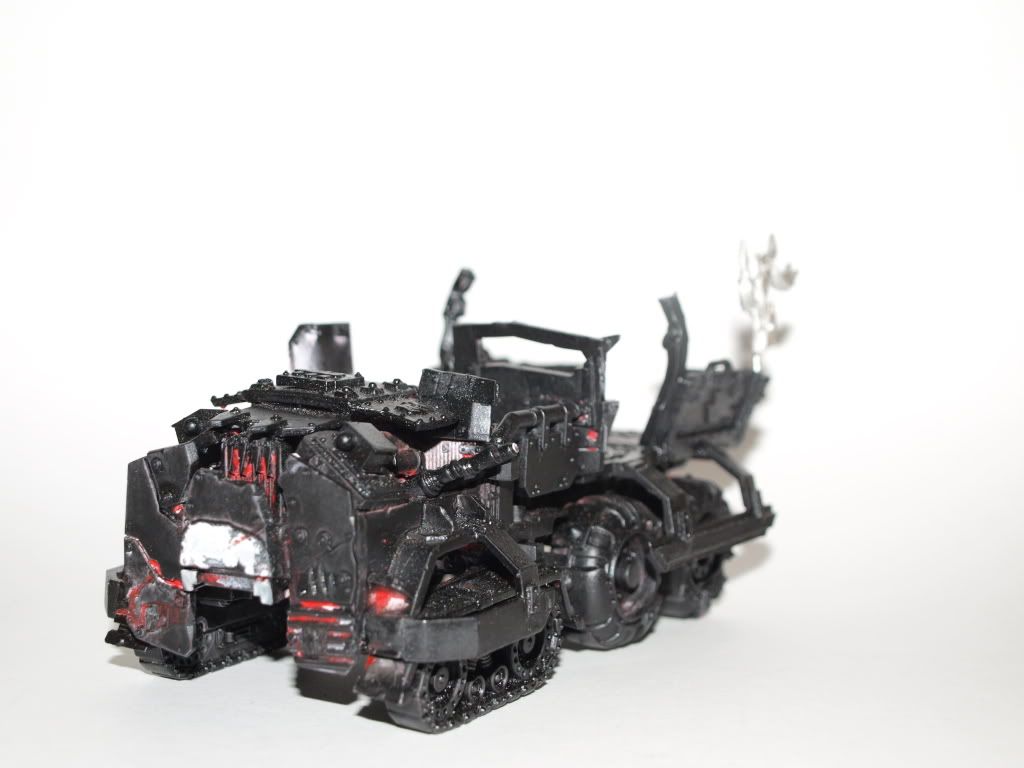 And finaly my almost finished Looted Wagon. I just need some more paint and more spikes and other orky fings etched to the hull.
All these will you be able to see me finish here at my workshop. And as I said in my first post, on sunday, maybe earlier, I'll post the first pics on my Battlewagon.
Cheers!
---
Nice looking looted Raider, good luck with all the projects you mentioned!
---
"To retreat is defeat. Advance! Advance! In our Death lies Victory."
Captain Denos, 19th Company,468th regiment of the
Death Korps of Krieg
The K.R.I.E.G. Project (My Death Korps of Krieg Plog)
---
Quote:
Originally Posted by
Disciple_of_Ezekiel
View Post
Nice looking looted Raider, good luck with all the projects you mentioned!
Thanks alot!
Here is the first pics of my Battlewagon. What I have done is that I have taken the sidewall of the turret and made it into a side sponson for the grot turret. Then I have lowered the ceiling to make a gun pit where I have placed the main kannon. I have used the Killkannon just because it looks way times cooler. I've have taken pics from two days just to show some progress.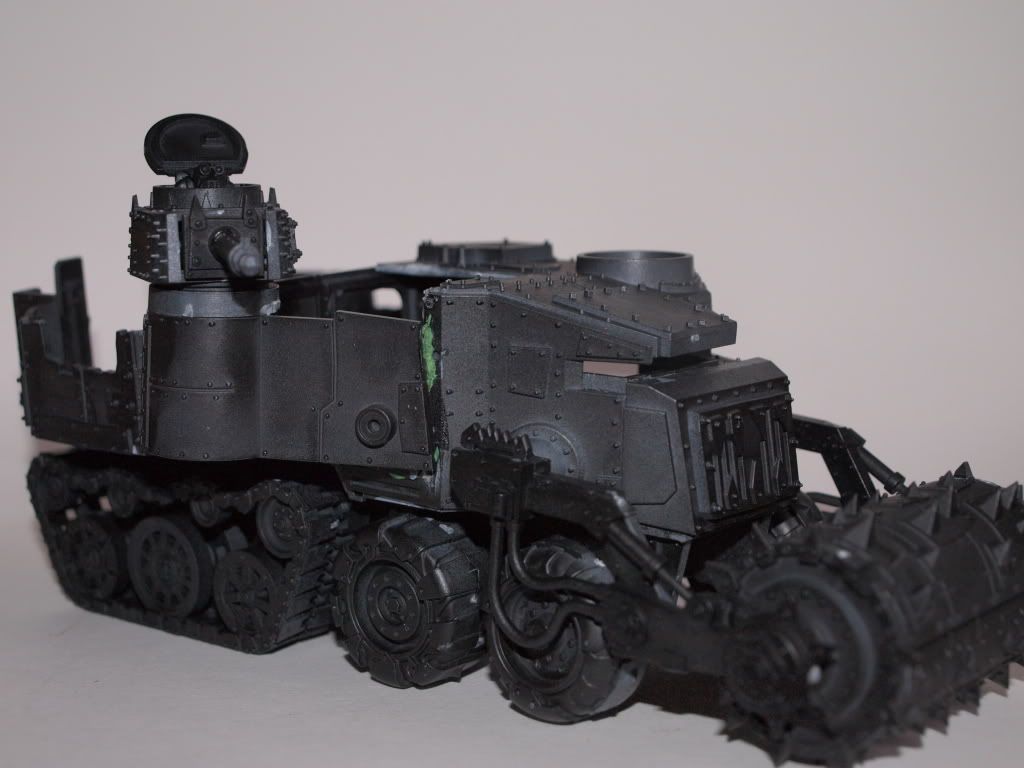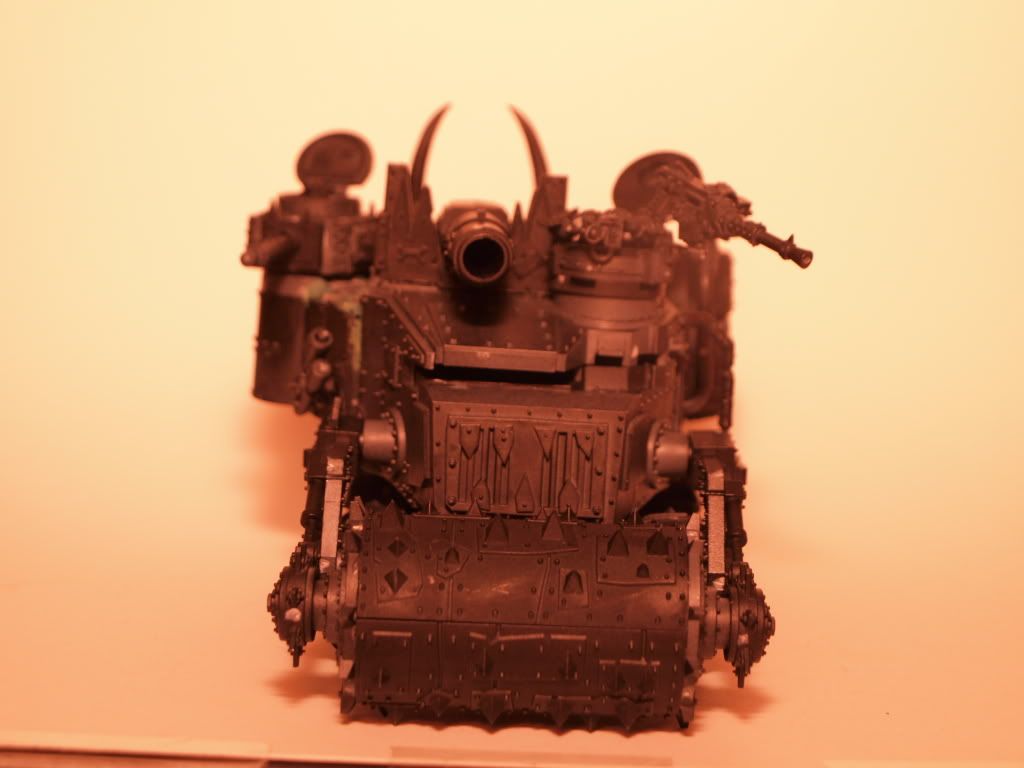 That's all for this time, stay tuned for more from da Workshop!
---
I missed that you had started a Plogg. It all looks really great. I will especialy look forward to blowing your battlewagon up on your brand new board
---
There are no friends in the real world, just less hostile enemies
---
Quote:
I missed that you had started a Plogg. It all looks really great. I will especialy look forward to blowing your battlewagon up on your brand new board
Thank you Meldon
I guess you could always try, then again I suppose it will be your boys in blue that will litter the ground when we're finished
Quote:
Looking good, glad to see another PLOG up and running.
Thanks man!
---
Hello y'all!
Time has come for some new updates on my Battlewagon. What is left is realy just some high lightning, markings and the crew. What you're gonna se is a the whole Battlewagon such as it is for the moment along with close-ups on the main kannon, deffrolla and trakks.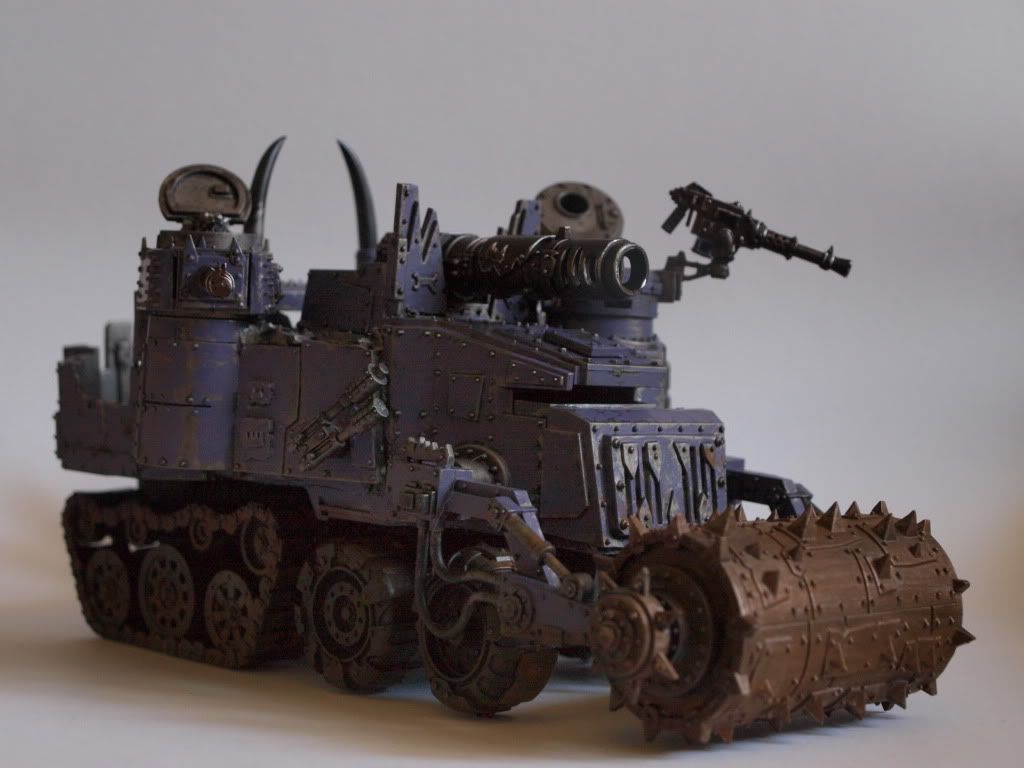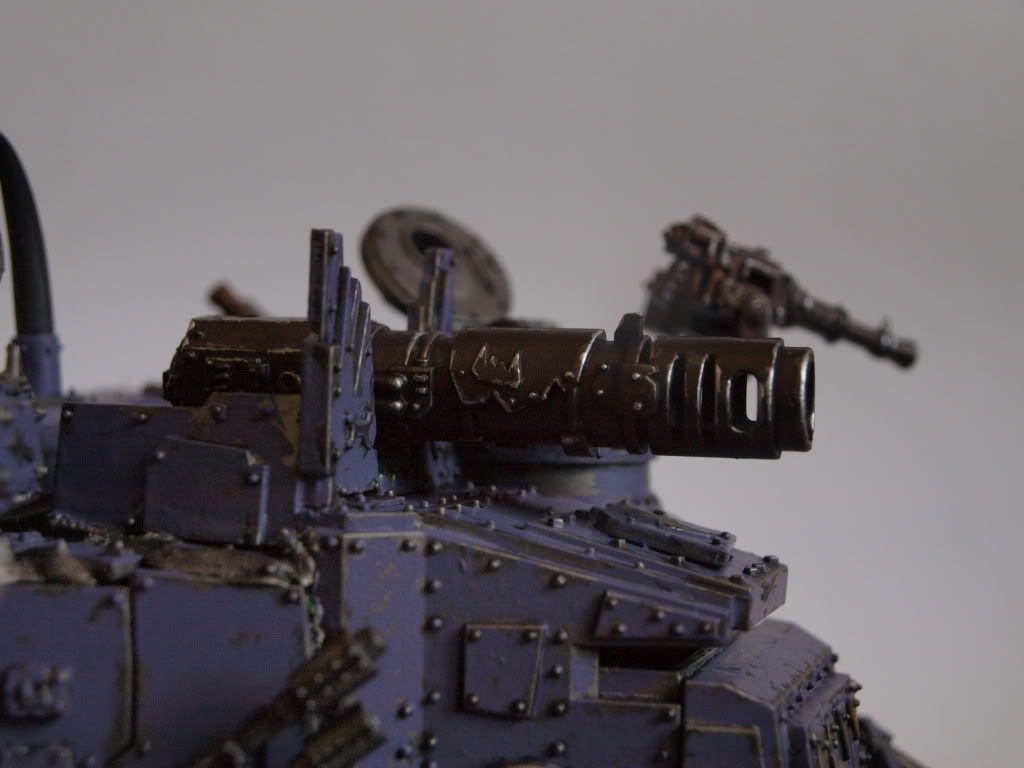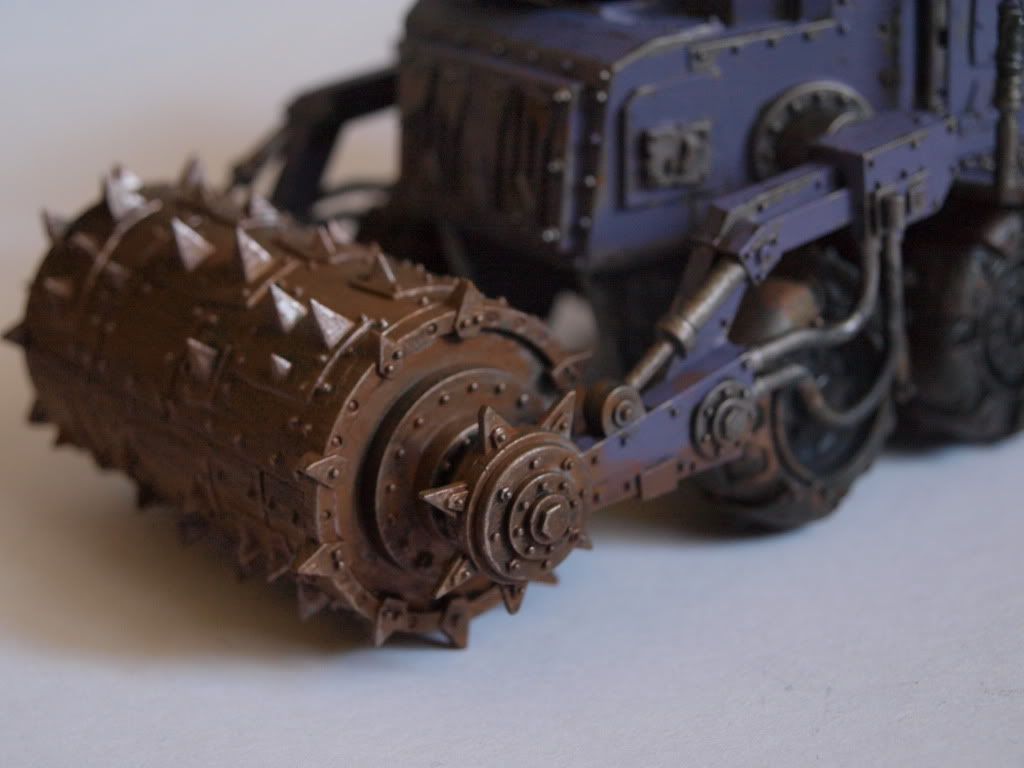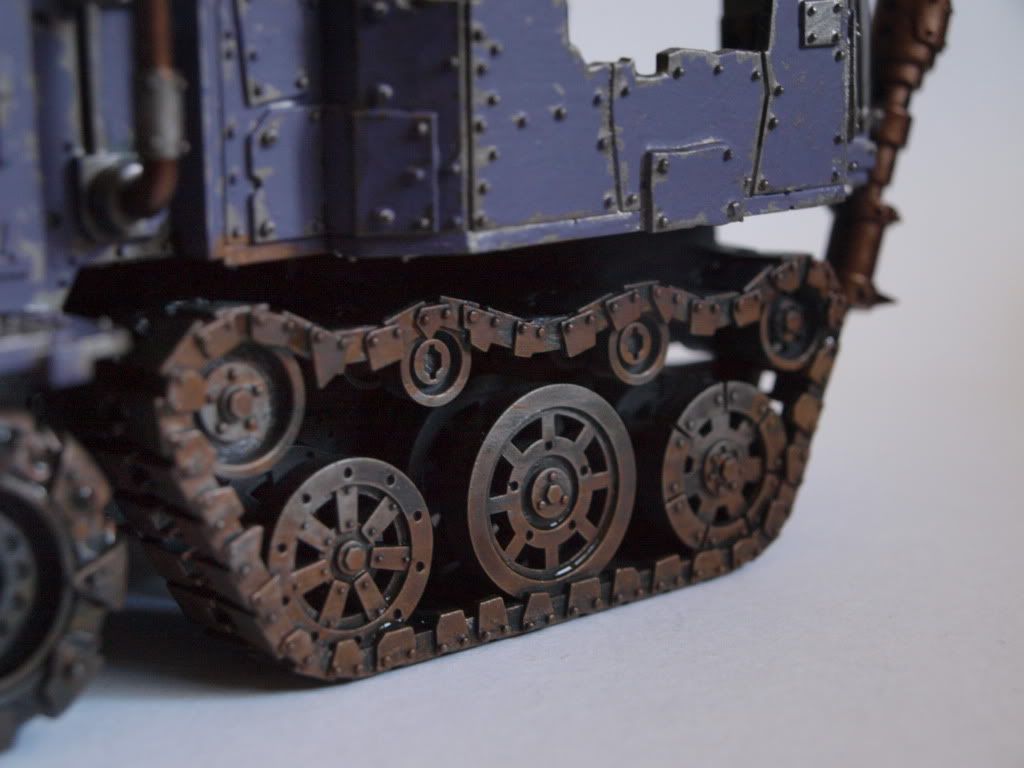 I have also worked on my Trukk and my first squad of Altansar Guardians but they'll come in later posts. I want to finish much of my ork force before starting posting my Altansar.
Hope you like what you see and please C&C.
//Moriouce
---
Finaly ready for a new update on things. I've been working hard both professionaly and hobbyish. Since last time I have given my Battlewagon and Trukk much time and today I have also put down the first layer of paint on my board. A heavy brush of dark brown, I'll check on it later tonight and see if it dry enough to run the first, lighter drybrush. It is just a week left to my little tourny so I'll have it finished and up on the PLOG before that.
But now it is time for both my vehicles, enjoy!
Battlewagon, I hope y'all would help me with a brutal and killy name for it.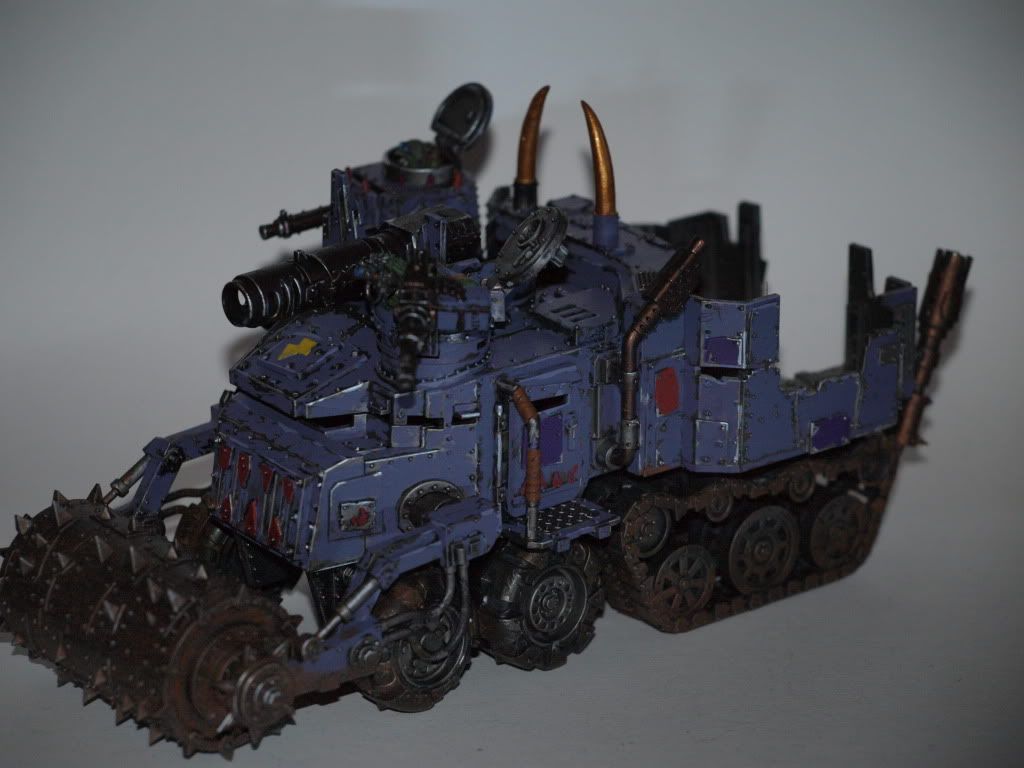 And my trukk, just a trukk so no name needed.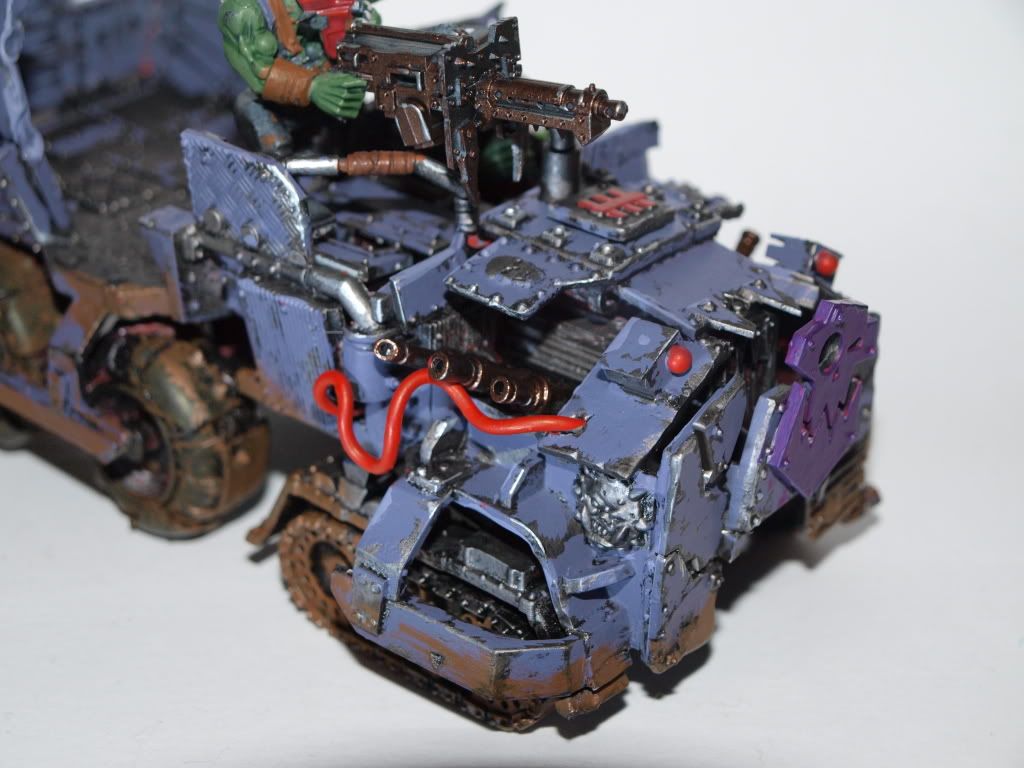 Hope you like them and feel free to C&C!
---
I like your weathering, the paint chipping looks very good!
I would personally brighten up the wheels as yet, as the tracks and generally the lower half of the vehicle is mainly copper, wheels being more silvery/grey might help. Overall very good, although you need to do something with the wire on the truck, at the minute it looks far to bright and out of place, mabye try washing it down?

Hope this helps, have some rep to keep you going!
---
'If you fail to prepare then you'd better prepare to fail'
Lower Navigation
Moriouce's workshop (Orks & Eldar)