---
Quote:
Originally Posted by
Ring Master "Honka"
View Post
i dont think it needs much more just mebbe some rivets and an awsome paint job.
Any tips on how to make simple rivets? I've tried earlier with greenstuff or cutting small pieces of plastic but it have never looked good. Always to big or just like anything but rivets.
---
And a grot, it needs a grot.
---
Quote:
And a grot, it needs a grot.
I think I have on on a old sprue somewhere.. YESS!! Thanks for the heads up!
---
It would look awesome if you had a grot riding on the cannon barrel.
---
Thanks for the advice Honka!
And I'll se where he goes Shady ed.
---
All this stuff looks great man, i love looking through peoples thoughts and stuff like this. Really inspirational!
---
More pics of my second Looted Raider. It is tabletop-finished. I just want to put on the trophy chain (did'nt have any that was small enough) and some rivets all over it. I'll see when I can pick up the tools needed for the last two things.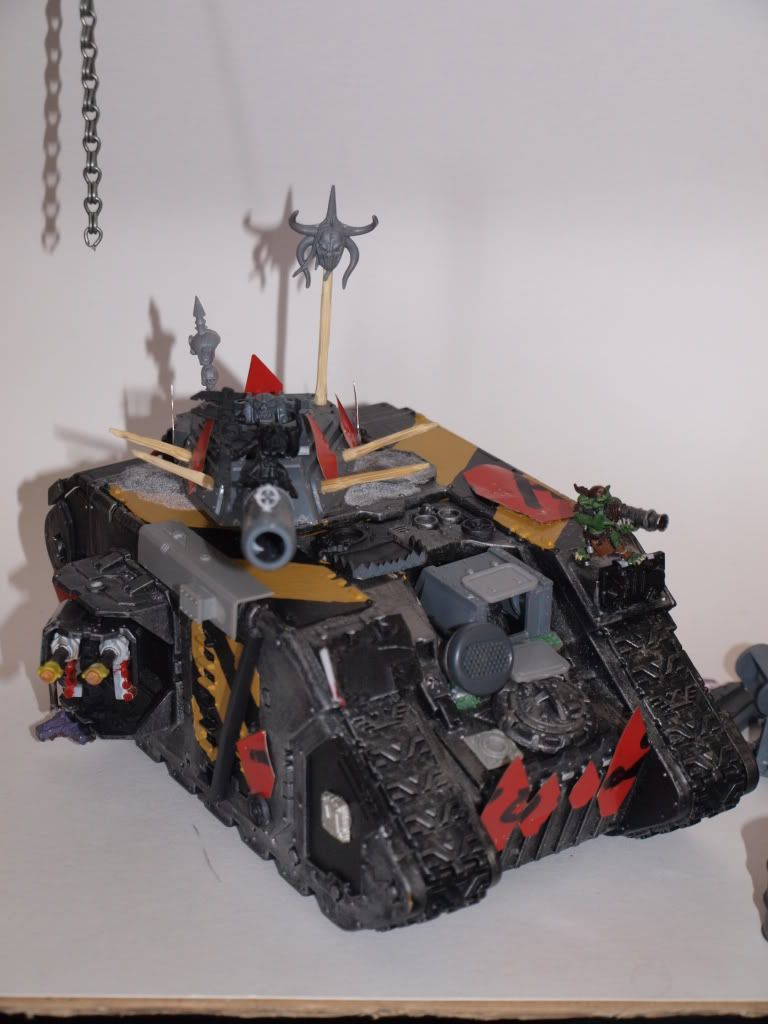 Whole view, it got two grots!
Front view, Waaagh!-speaker at the center.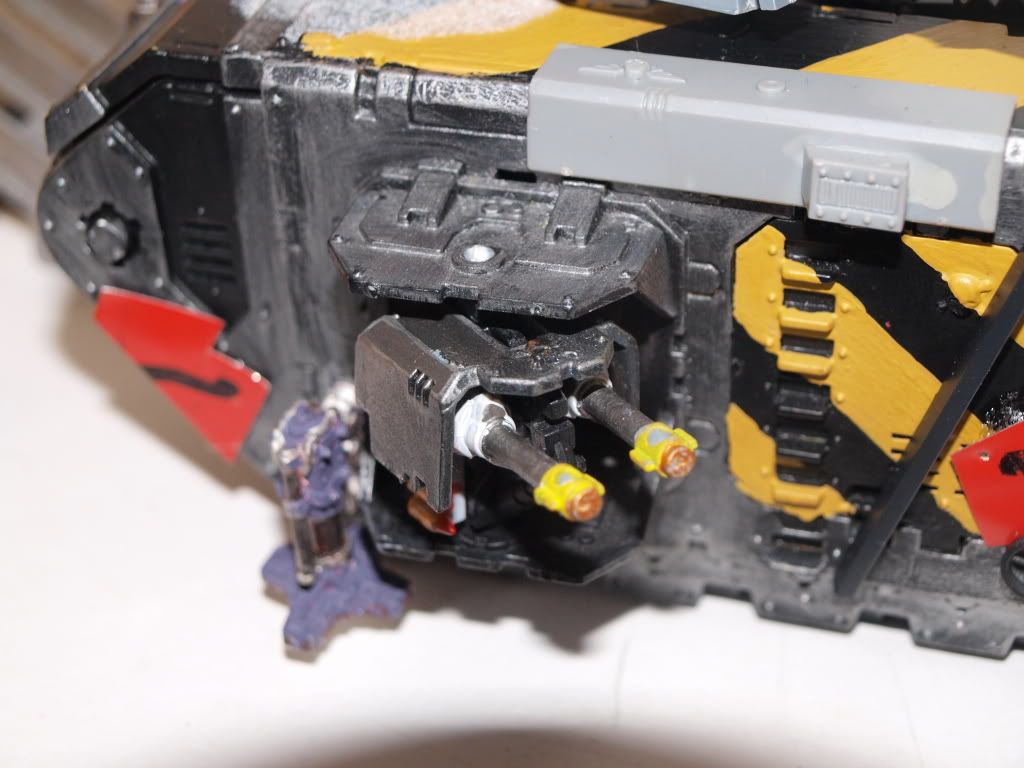 Big shoota and support leg. There is one on the other side too.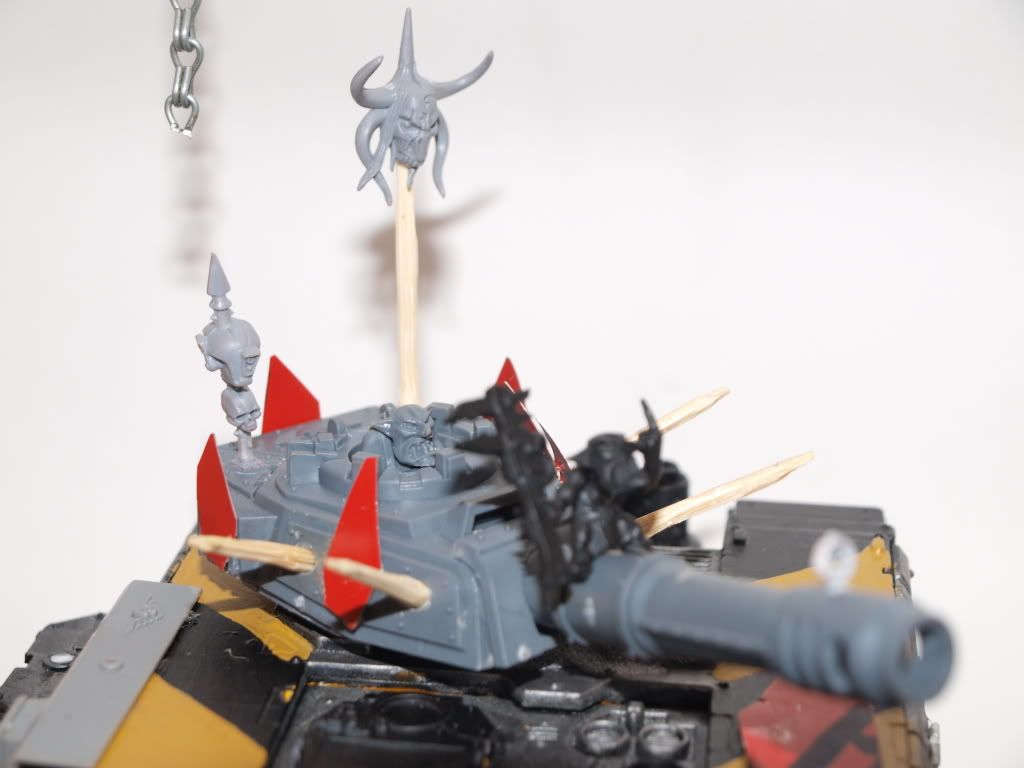 Turret view with grot riding the big barrel! Still some chains missing.
Hope you like it and I'll post more pics when I have found the time to paint it.
---
Well, now I'm off for honeymoon a while (Yes I got married this weekend!) but I'll be back into the painting challange for June with four Warlocks.

More stuff on the horizon is a slightly converted Wave Serpent, my looted raider and three assult walkers from Forgeworld I'll be using as war walkers in standard games. After that I'll finish of my Eldar for now with a squad of Dark Reapers and an Autarch with power weapon and Reaper Launcher.

See y'all mid June!
---
AHHHMAGAAAWWDDD nice work
I lika da raiderz.
CONGRATS!!! Thats awesome dude.
---
Quote:
If you go down to the woods today, be wary
Lower Navigation
Moriouce's workshop (Orks & Eldar)