---
Da Gorkaforta Part VI
Quote:
Mmm... Really looking forward to seeing that Gorkaforta finished!

By the way, on a side note, I like those two fangs you but onto the sides of the ram on that battlewagon. Never thought about that before.
Thanks! I thought the fangs do well as horns aswell. If I get a bit tired of building I'll put some paint on the new Battlewagon.
Here is some progress on Da Gorkaforta.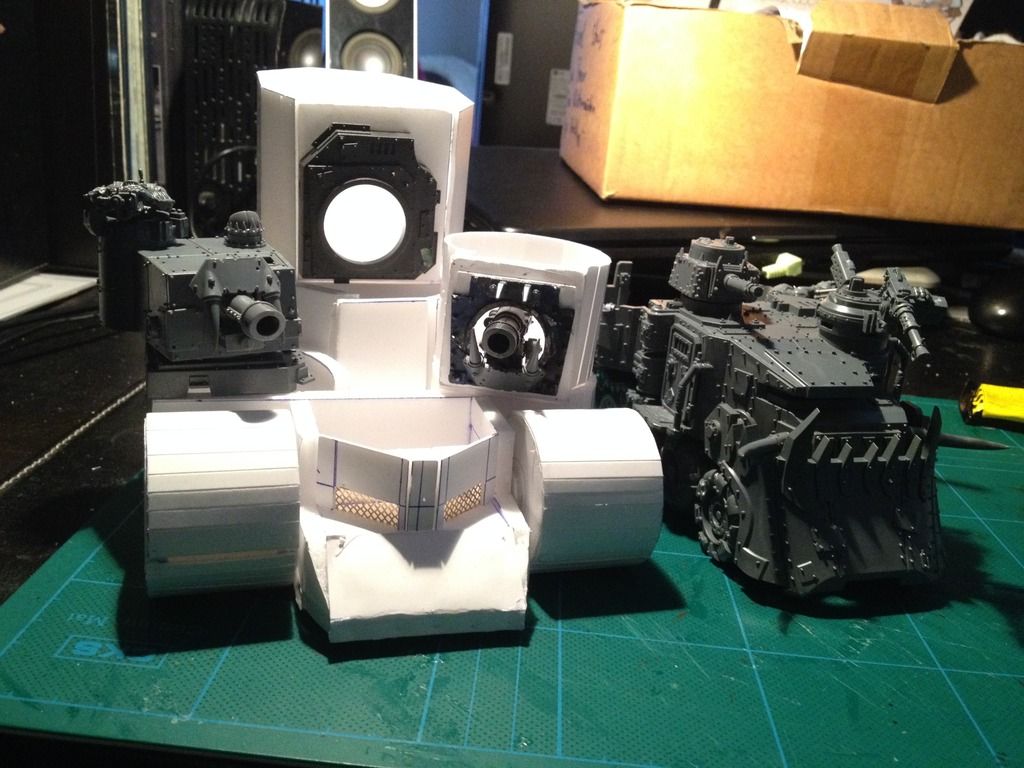 I've built more superstructure at the front so now I can balance the turrets to get a hang of it. All turrets will be able to move but not the whole 360.
---
Quote:
This is awesome on so many levels, that I would need a minimap to guide myself through it all.

Cookie for you!
Thanks!
I'm more and more working on my own datasheet for this vehicle, since it only going to be used in "friendly play"
I guess it is viable. Now I'm thinking of building a weaponsystem of my own. It is inspired by the Soviet rocket artillery of WW2. Is this profile something you would play against and how many points do you think it would be worth?
Kill-rokkit-battery 50pts?
The kill-rokkit-battery consist of several large rokkit-tubes welded together. Once fired it will empty each tube in short order to create a devastating barrage at the intended target. On the backside it is difficult to reload and any vehicle carrying the weapon must be taken out of battle for it to be loaded with new kill-rokkits.
R:12-72 S:6 Ap:4 Special: Heavy 4, Barrage, Large Blast, One use only.
---
Hmm, it's just a thought, but maybe put it at Heavy 3 or 60 pts.
Otherwise I like the idea (and it will be nice to see it as a model).
Moriouce's workshop (Orks & Eldar)
---
I have thrown me into the Kill-Rokkit-Battery. I started with a few bits, foamboard and plasticard and here is the progress so far.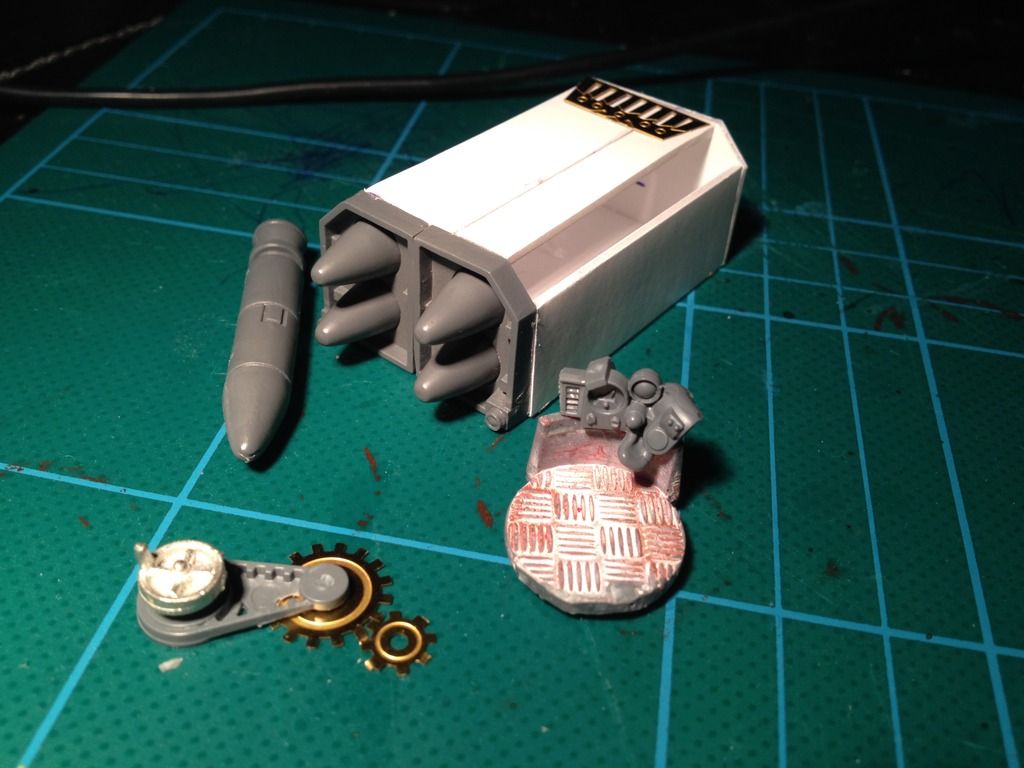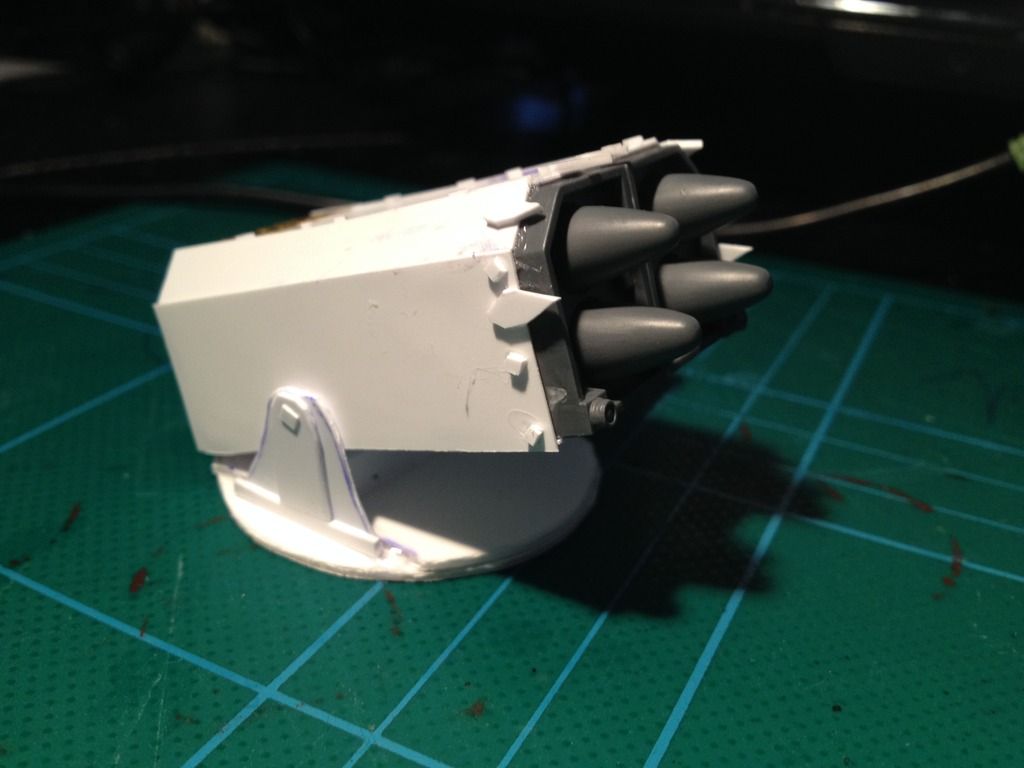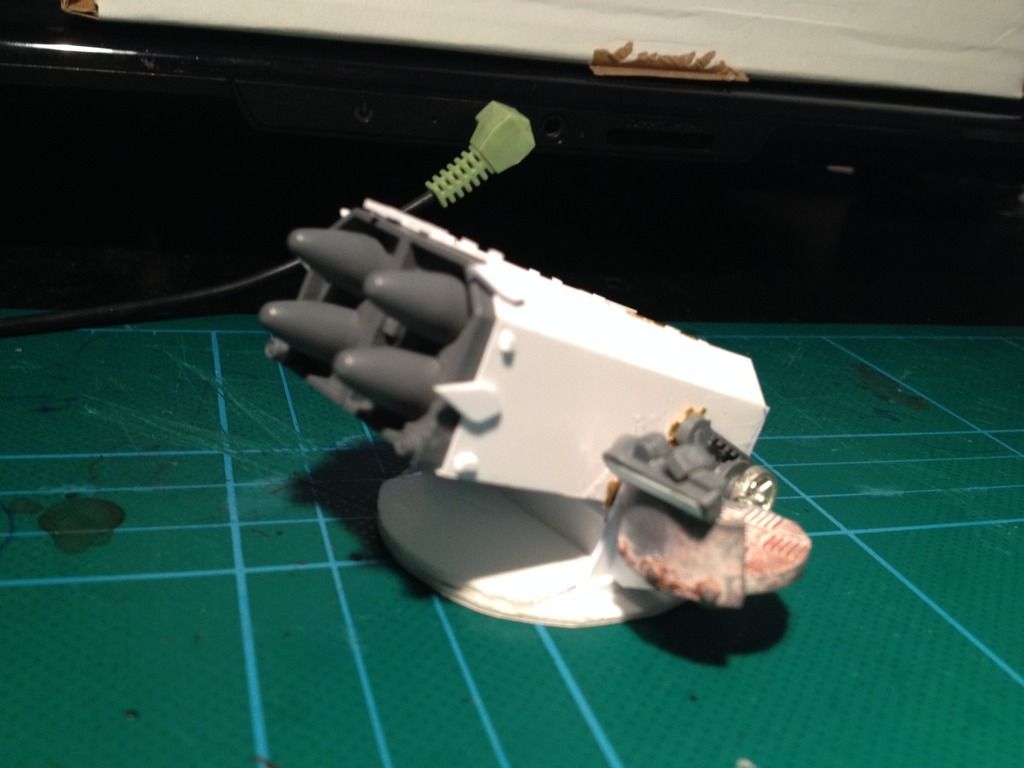 Lots of rivets and details to go.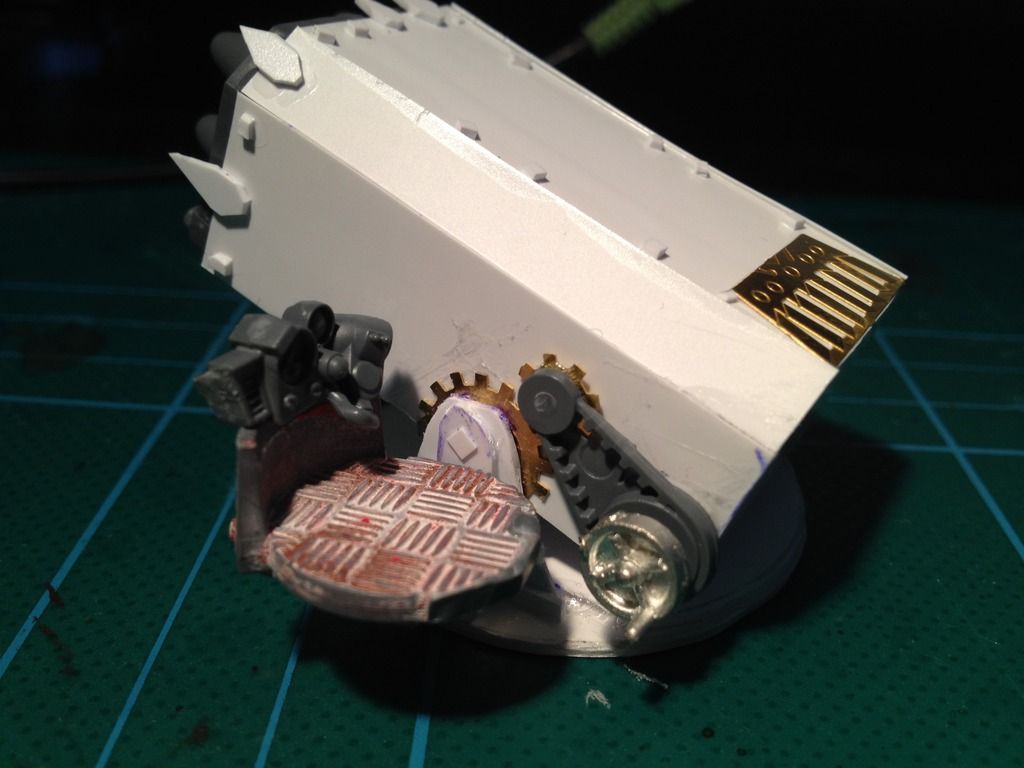 And some controls and other gubbinz. And as you all can see it is Heavy4 @
Saintspirit
.
---
Must say it a very Orky weapon
Love it!
---
Quote:
Must say it a very Orky weapon
Love it!
Thanks! It is loud and it is killy, the true orky weapon.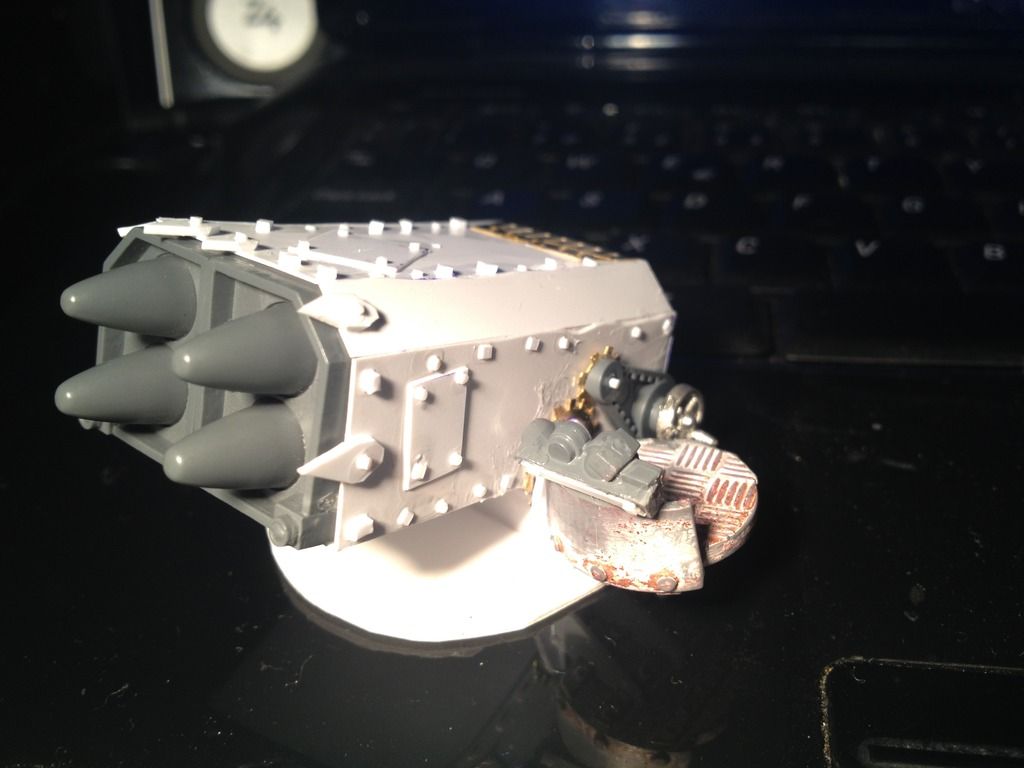 Rivets done. Only the back end of it, a wire from the controls and it is finished.
---
Yeah, yeah, make it heavy 4 then... But have it at 60 pts at least then, will you?

By the way, I really like the cogs.
---
Studdies takes it's toll on the hobby this month. Nothing more done but my third Battlewagon has arrived. I'll kit it out with all rokkitz. A good platform for my lootas I think. And even more bitz for Da Gorkaforta. :D
---
I have finished building battlewagon #3.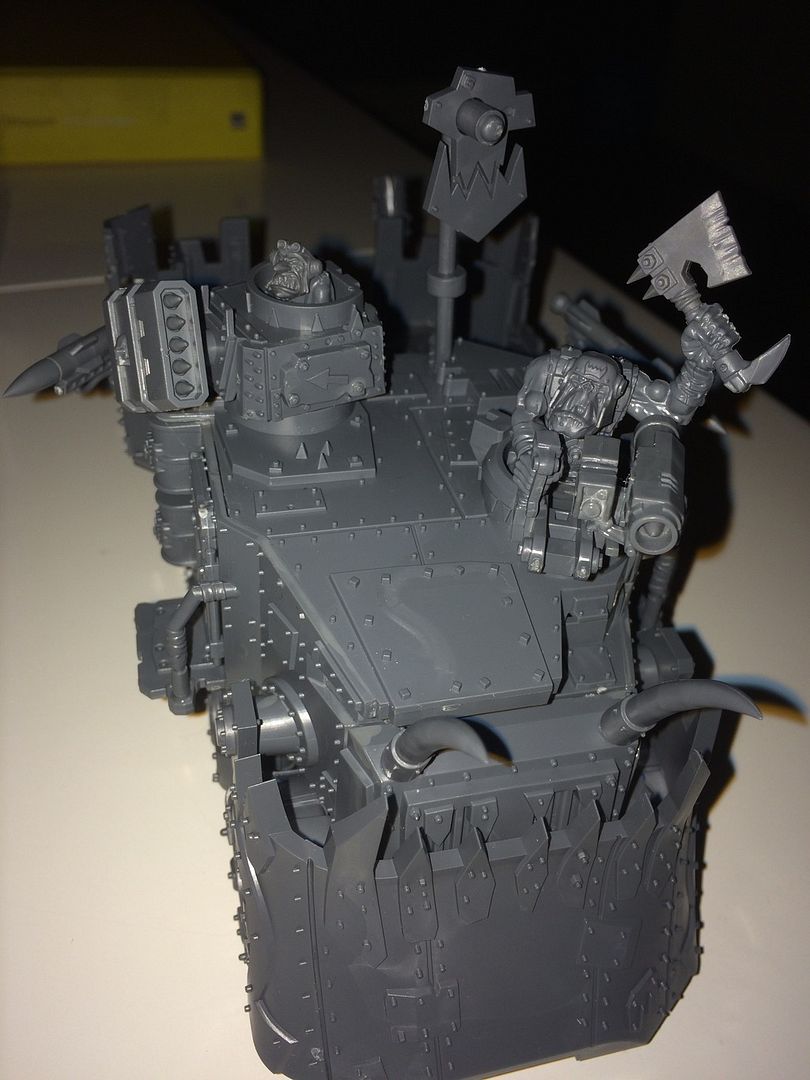 This time with four rokkitz.
Now I have two that awaits paintjobs.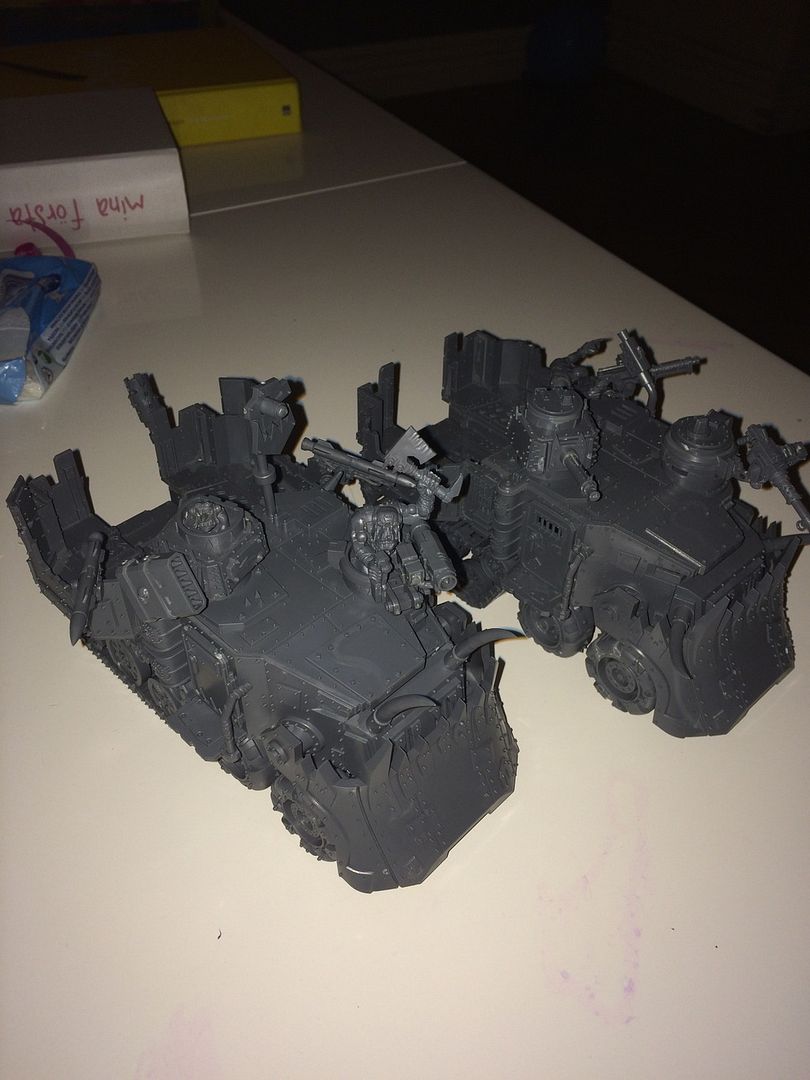 Mars will be a rough studdymonth so I aim to have some hobby catch-up to do in April.
Lower Navigation
Moriouce's workshop (Orks & Eldar)