---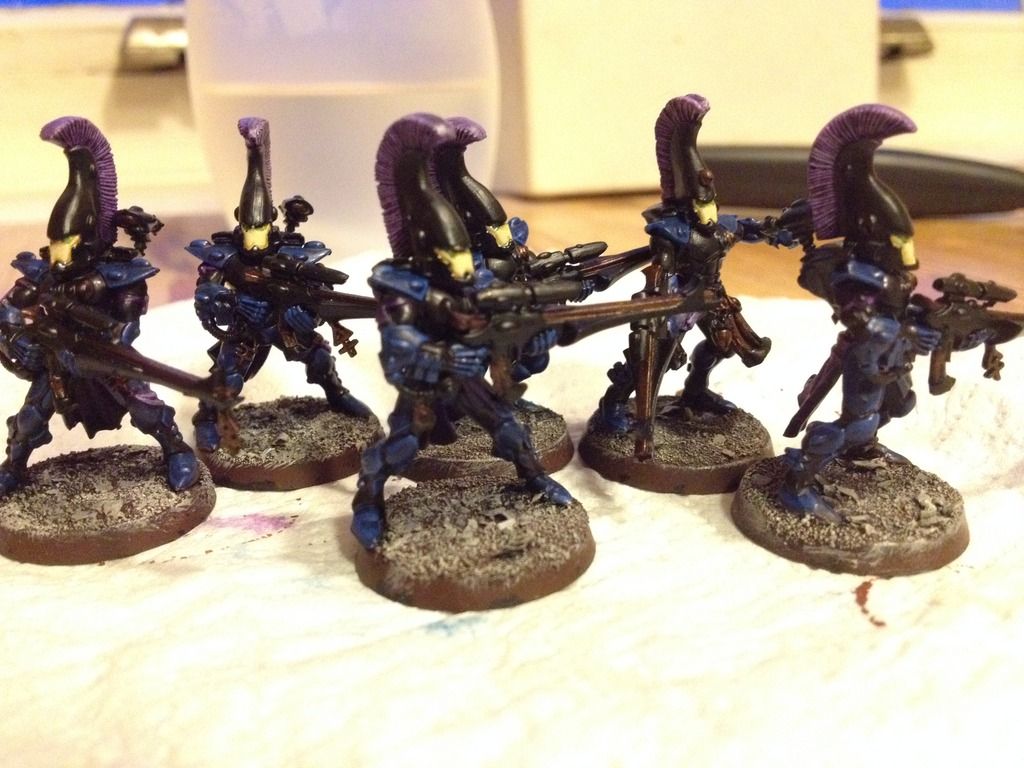 Only Waystones, tidying and highlight on the black to go. What do you think?
---
Looks good, though you may need to tidy up the bases to ;)
---
There are no friends in the real world, just less hostile enemies
---
I agree with Meldon there. Also, I think their eyes could be made a little more noticeable, so to speak. Perhaps if they were painted in some brighter color.
---
The bases and all the black is tidyed and highlighted. Only stones left, and I left the eyes as they are for now, maybe go back later if I find them to Dark but right now they are as I planed. @
Meldon
@
Saintspirit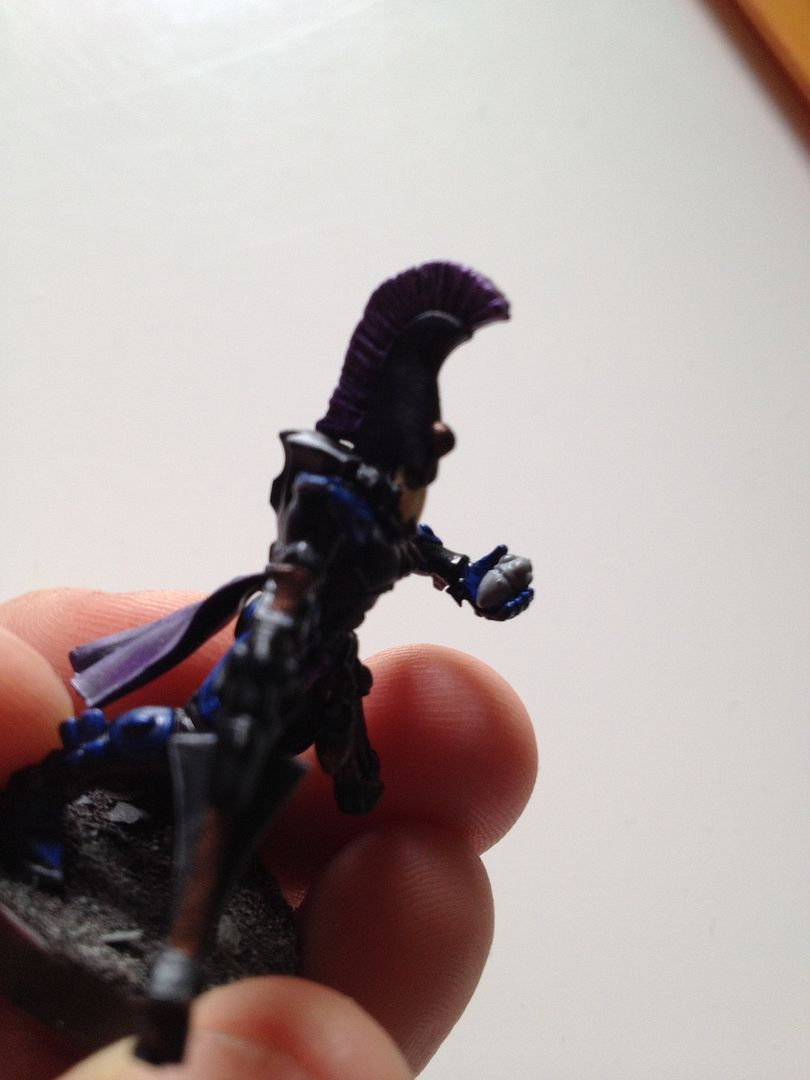 I also added a plasma grenade to one's empty hand.
---
All twenty Dire Avengers from to different Shrines are in display at my showcase.
Now on to these guys.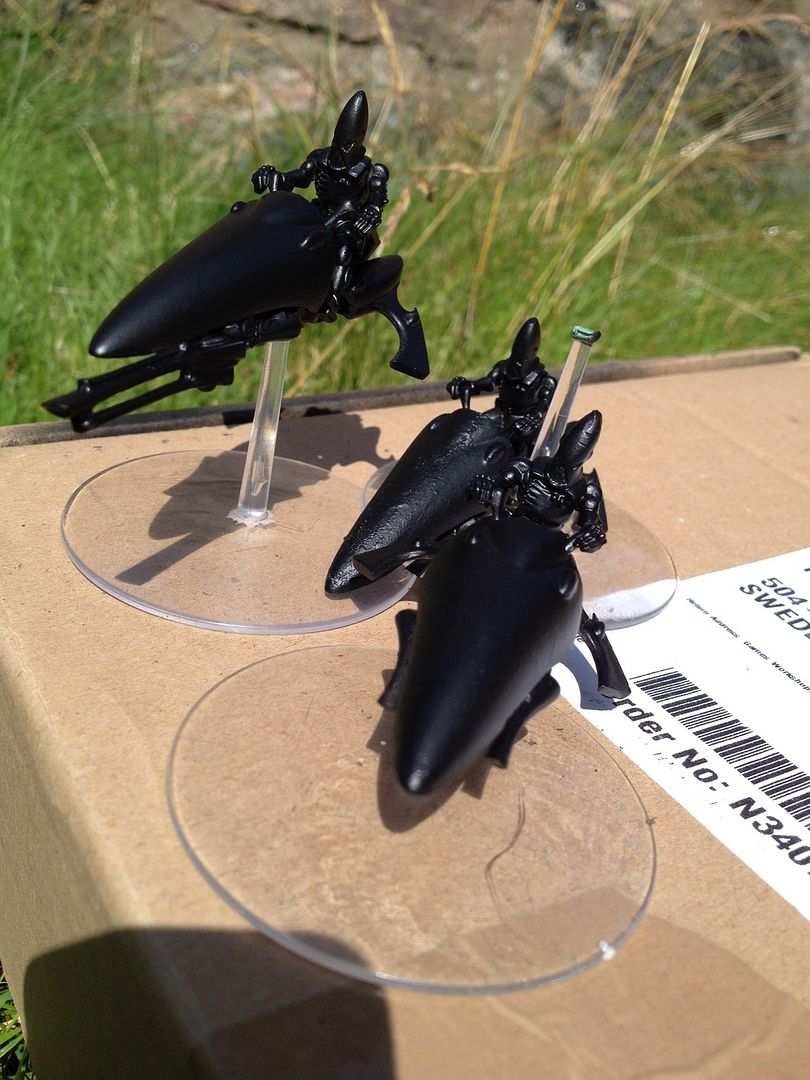 They are my entry for the army painting challenge
---
First session on the Windriders done.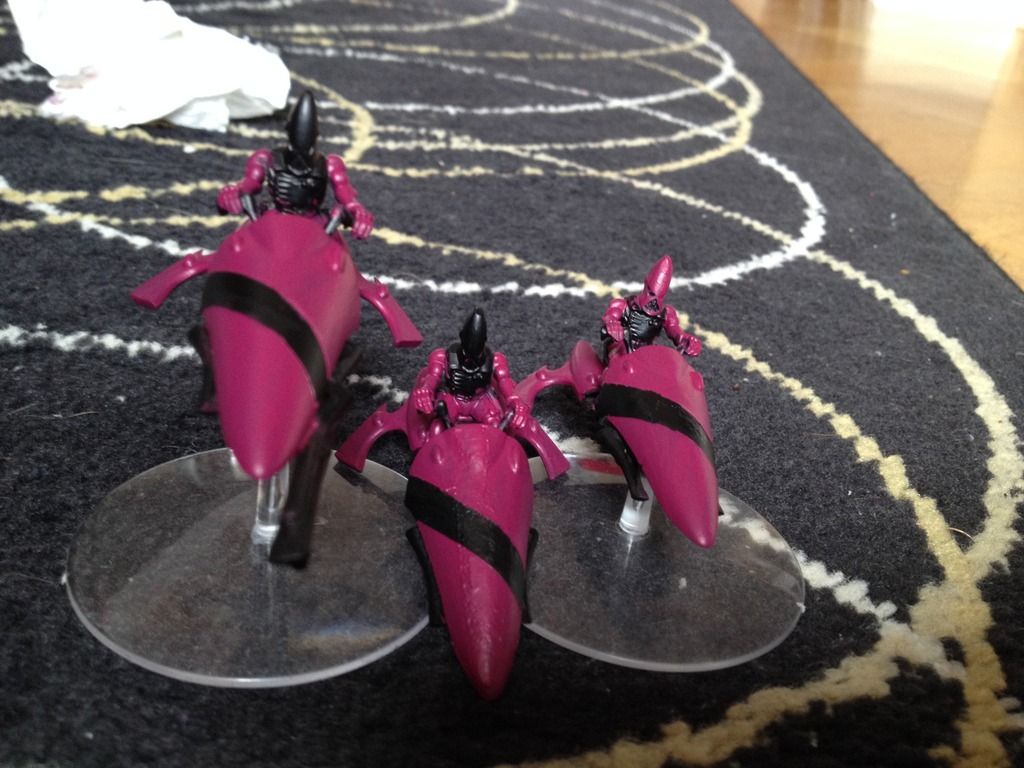 ---
Alot done tonight!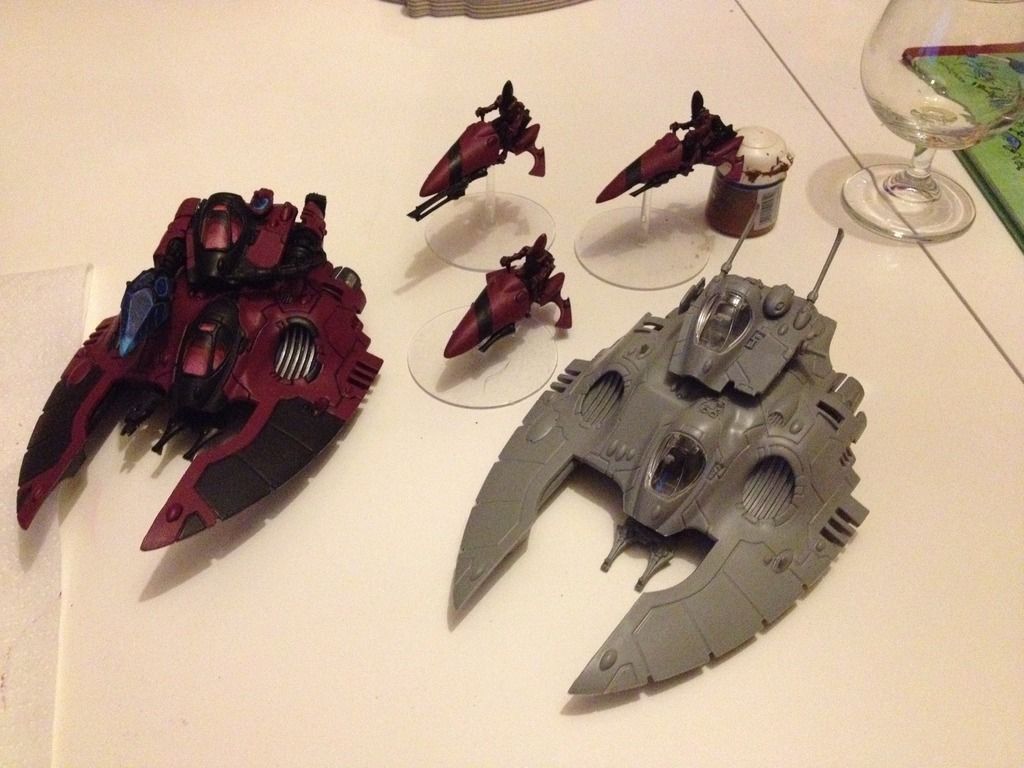 Washed the Fire Prism, almost done.
My second Fire Prism is 90% built.
And my squad of Windriders have gotten some wash and first Highlights.
Meanwhile I have thought about how to fix the Falcon. It is our main battle tank but is seconded to the Wave Serpet in everything. Take three and you can deepstrike but I don't see how often you would use it. What If the Falcon got another weapon spot? Or an upgrade to give it Skyfire! And please GW add the Puls laser to it's options, it is the unique weapon so why not take more than one? Having two puls lasers and Skyfire and our Falcon could have a place in the army as an AA-transport. Any other ideas of how the Falcon could get useable?
---
Nice progress! I like your dark tones, they look really menacing and alien.

Take Falcons despite that they are outperformed! Do it for the Imperium!
Lower Navigation
Moriouce's workshop (Orks & Eldar)