---
So, next up for me (most likely after Christmas) will be this dude. I am going to try and use my airbrush to make his cloak and helmet look like space, but I'm not sure how it's going to work out though.
---
That is one of my next projects as well then I am going to tackle 120ish guardians.
---
Oh man, I have 10 guardians left and I'm procrastinating to do them. 120 is a feat, good luck.
---
I also have 40 to 70 of each aspect. Must work before the new Dex.
---
Hey guys! Here is the latest Mini I have been working on. (The Mac Daddy of Farseers).
I didn't follow the Codex Colors for this guy, as they were kind of boring, so I just went with my own theme.
• I tried to make his cloak, helmet & shoulder pads look like outer space. It worked out well, but now I know how to do it even better next time.
• For his sword I went with the standard(Nowadays) blue power effect. I did this with some masking tape and blending with my airbrush. However, next time I will go with 2 blues instead of 3, I think.
• Bone was done my standard way. (Bone, sepia wash, 50/50 bone& white highlight then final white highlight in places.
• There are over 40 spirit stones on this guy ahhh.
I'm working on another 10 DA now, they should be done in a month or so, I have been lazy when it comes to painting these days.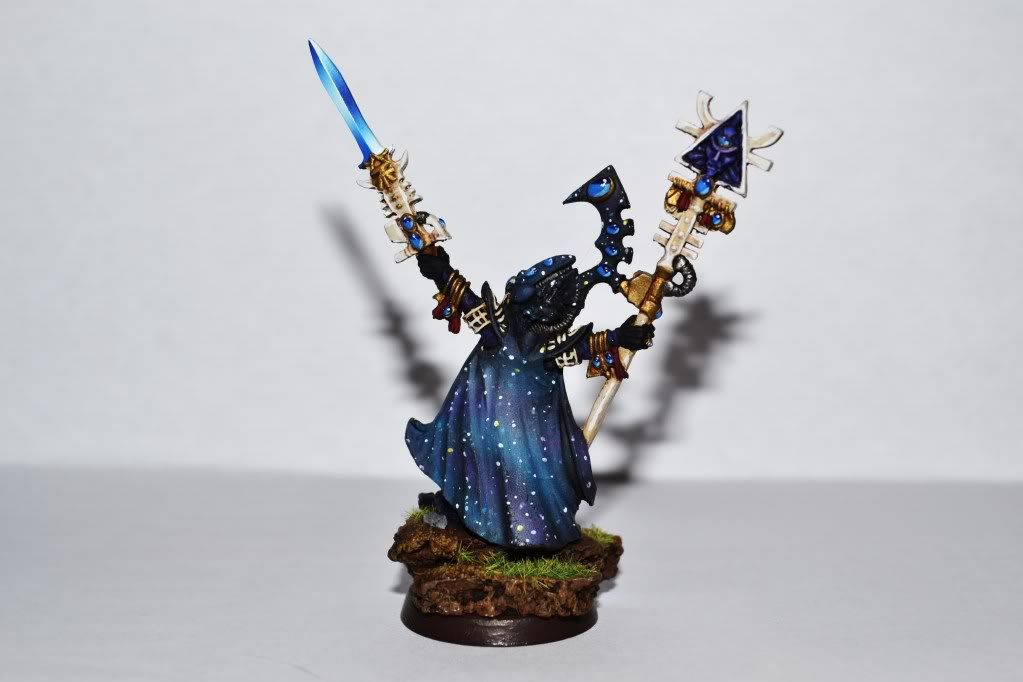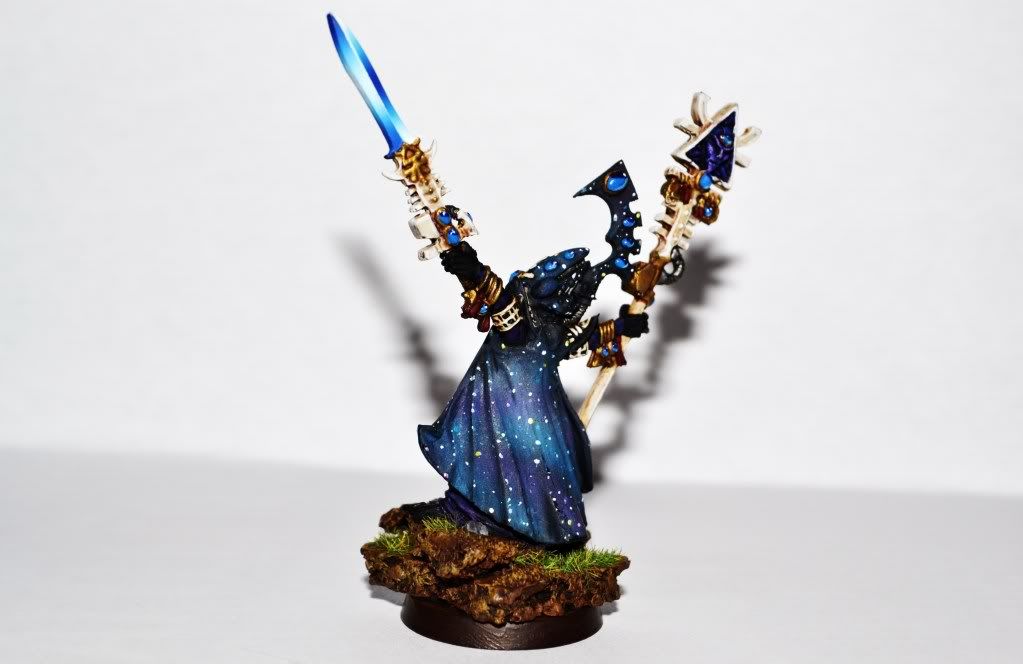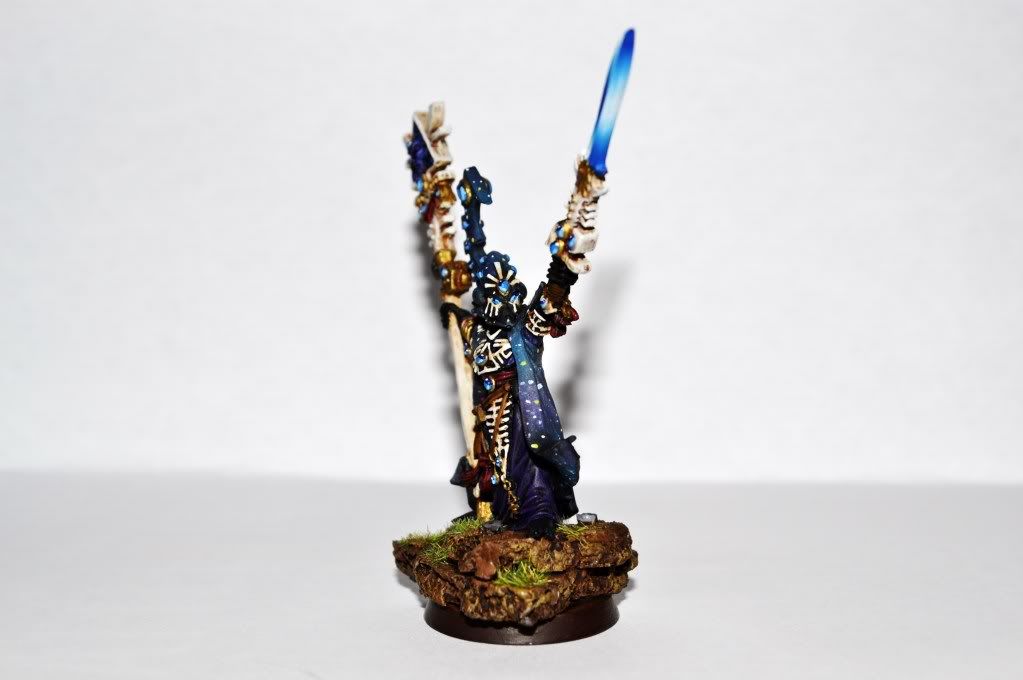 ---
Also, I wish I could spend more time on Heresy, but since I moved here we still do not have the internet and Heresy is blocked at work because of "Games"

The internet is actually used up here and we won't get any more until the summer when fier opp comes through. Ahhhh.

I still lurk around when I can though.
---
wow Troy you nailed that sword and its such an great way to achieve such a cool effect. I have been doing the same with some Eldar swords and also for a some Greyknights.

I the only point of criticism for me with the model is the face of the staff. I would have brought this up to match the swords ooomph and vivacity, creating a more balanced focul point then choosing a third section toward the lower central point of the model with the same brightness. - Sorry for sounding super picky but when you knock out such fantastic pieces then finding criticism becomes difficult and if you're anything like me, being told it looks cool never really helps lol.

But this does look great ;) and the thread is a joy and inspiration to read through.
---
Troy oh troy you have such a beautiful model there.

Hats off to you fella. Well done!
---
Just a small update here, I am working on a new unit of DA, these will be the same as the last except with a different symbol on their kneepad and have a different color on their helmets to help distinguish them.
Painting these on the spru to save time and utilize my airbrush better.
Lower Navigation
Troy's Eldar Project log