Tau army WIP journal
---
I've always wanted to do one of these, but never really got it going once i started an army. So now that I'm doing my Tau, I'll be able to get it going. I am moving in the next couple days, but I wanted to let everyone know that I'll be updating this with the painting process as I go along with my entire Tau army. Hopefully it'll all go down well
---
Woot, more Tau. Bring it on. Have you decided on a colour scheme yet?
---
one thing I want is the ability to split my fire everywhere, it makes no sense that a squad of 10 guard or marines or whatever all have to fire at 1 target with everything, is the guy with the lascannon not smart enough to realize maybe he would be better off firing at the massive tank looming overhead instead of the little man no bigger than a squat running at him, or is that far too complex for the 10yr olds?
My Thousand Sons Project Log
My Warriors of Chaos Project Log
My Cryx Project Log
My Necron Project Log
---
yes i have and I already did one test model that as soon as its finished, i'll post a pic of it and then start going through the process with the other models. We have a green and bone scheme with some grey detailing so far.
---
Here is my test model for my new Tau. Pretty happy with the scheme overall and excited to get this done (and need to try to get it done by the first of June for the Las Vegas GT!)
I'll be moving this weekend, and it might be a bit before internet connection gets back to me, so there will probably be a delay, but i'll update as soon as I can. Thanks for browsing :D
Oh, and the in the last pic, eventually there will be a Tau decal in the round white section...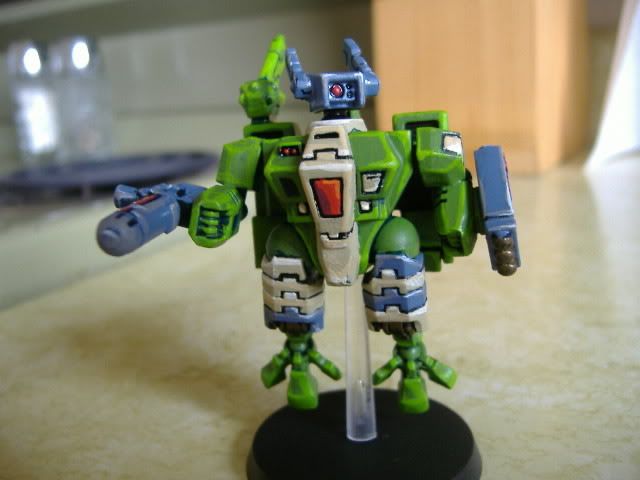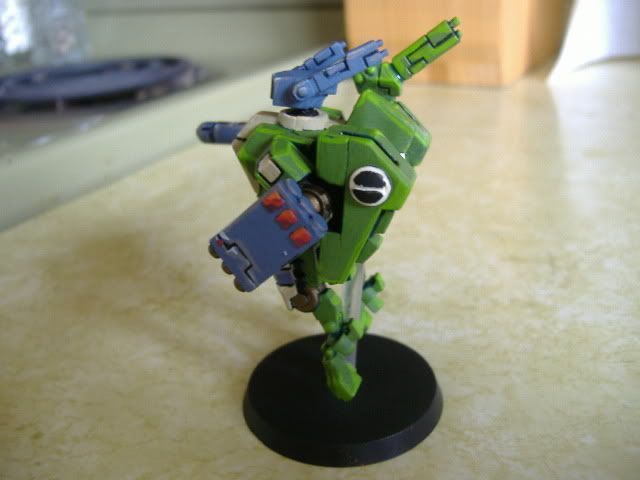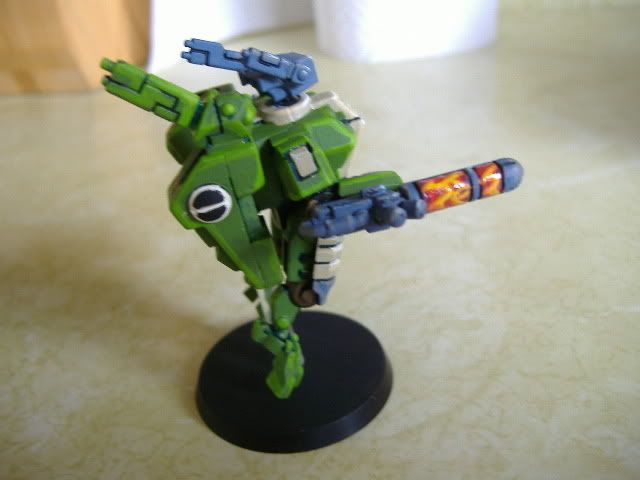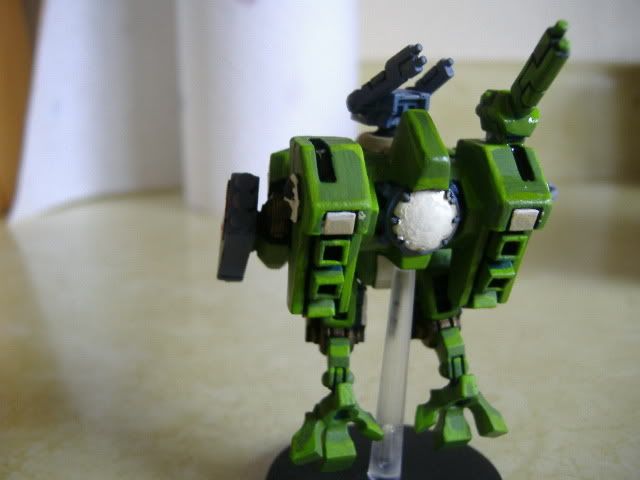 ---
Good luck with your move!
---
new entry now that i'm moved. I would have gone step by step with the painting, but I couldn't find the camera til today after the move. So here is the Shas'El of the force. Him and Farsight will be in the red/bone armor while the rest of the army will be in the green/bone armor to signify rank.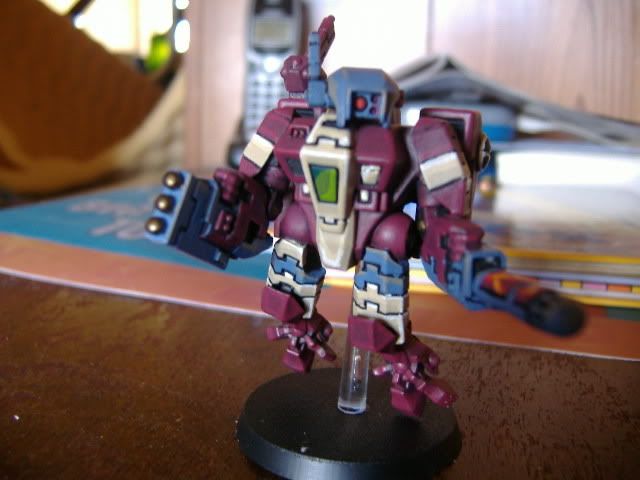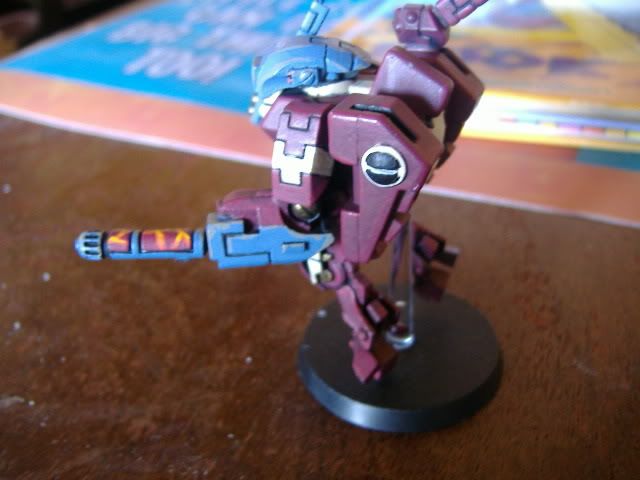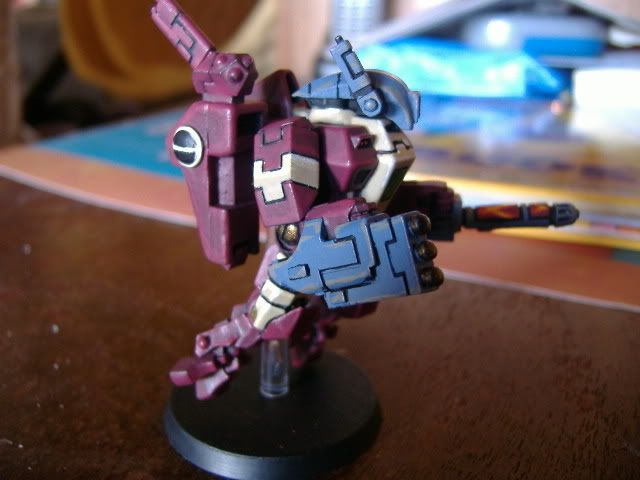 I have my Broadside basecoated, so I will do a step by step on how I do the the armor colors coming up...
---
Looking good, real nice colourscheme as well.
Really helps the model from becoming to dark
and helps it to fit with the green/bone scheme
of the rest of the army.
---
Currently working on CSM (IW, Purge and Traitor Guard), Tyranids, Astronomican's Datasheet project....and oh yeah my thesis project
Astronomican's Datasheet Project -
First Wave
-
2nd Wave
---
Im not a fan of the colors either, but good smotohpaint.

I reccommed another layer though, the black is faintly visible underneath the magenta-purple.
---

Lower Navigation
Tau army WIP journal