My Space Marines
---
Hey All,
I have decided to show you some of the UltraMarines 3rd Company I have been working on while deployed to Iraq.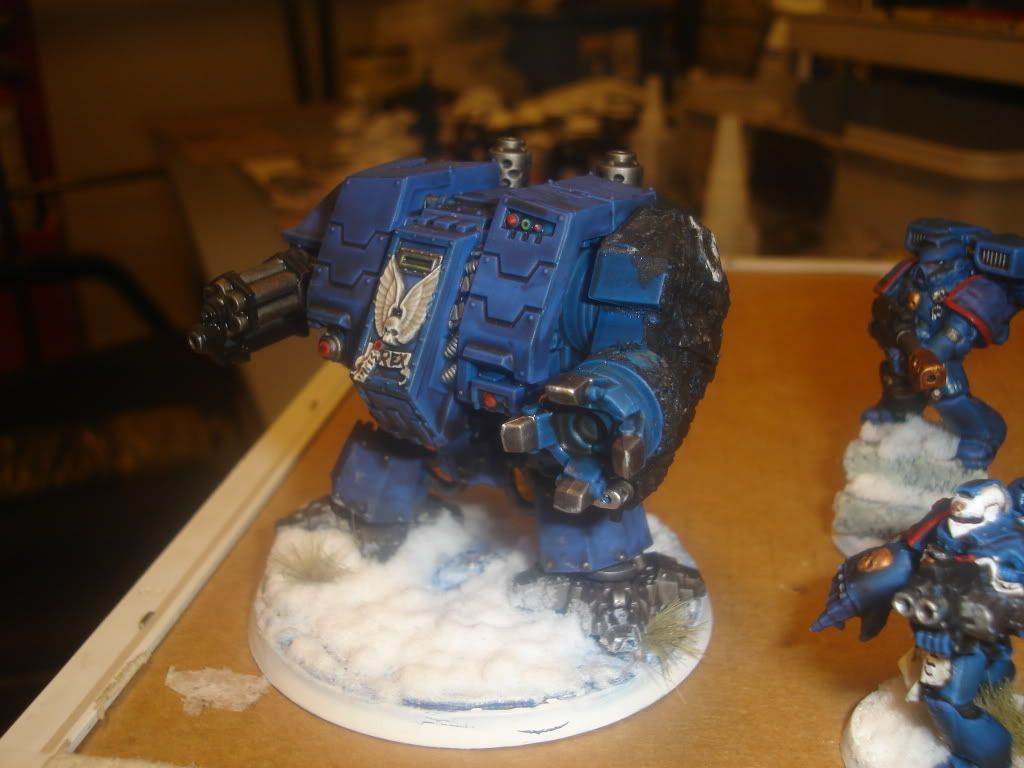 This is a Dreadnaught with Assualt cannon DCW. The right arm has extensive carbon scoring from weapon impacts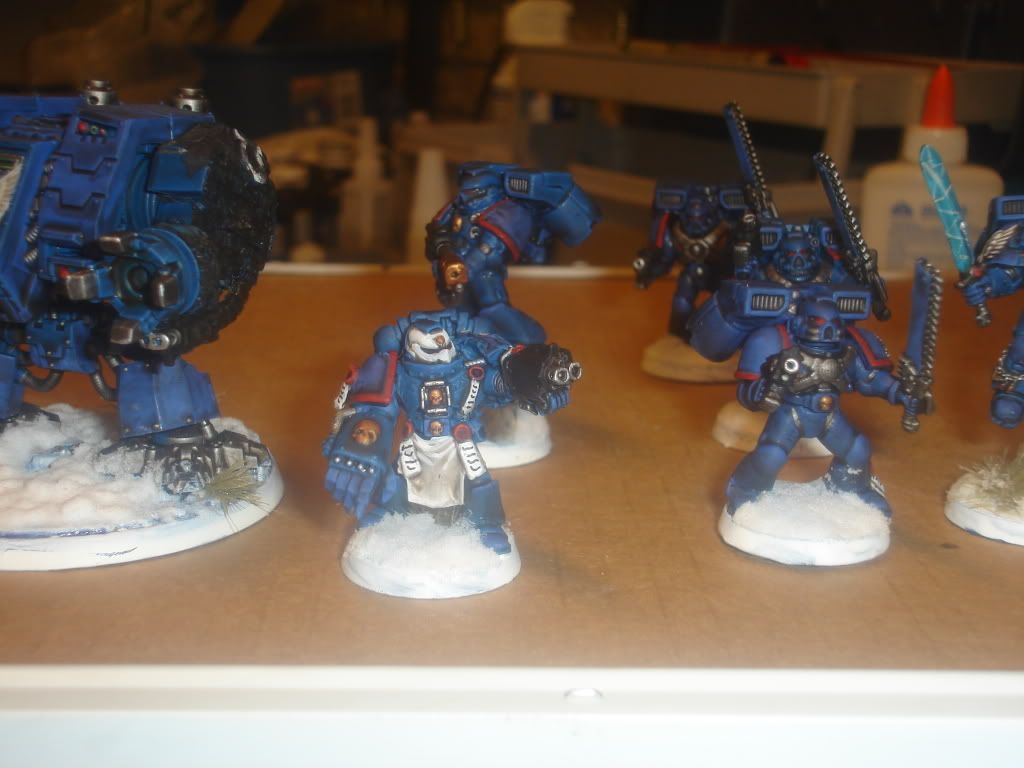 The above image is a counts as Pedro Cantor 3rd company captain. He is based off of an old metal Grey Knight.
Here is the Sgt for the 1st of two 3rd Company assault squads.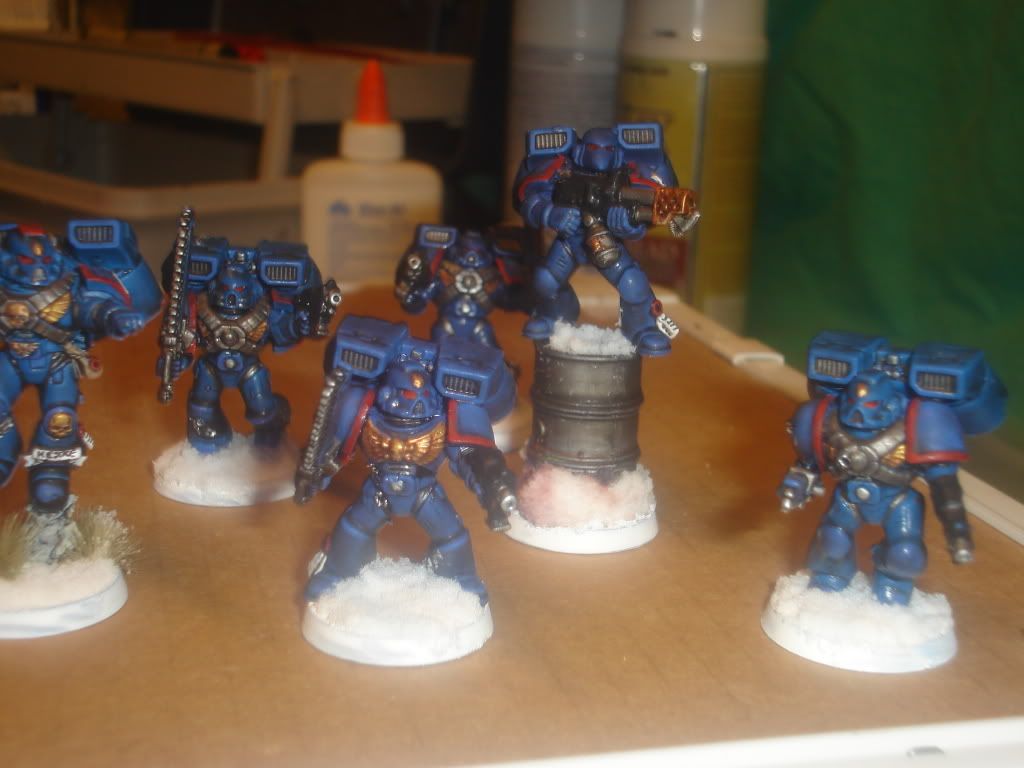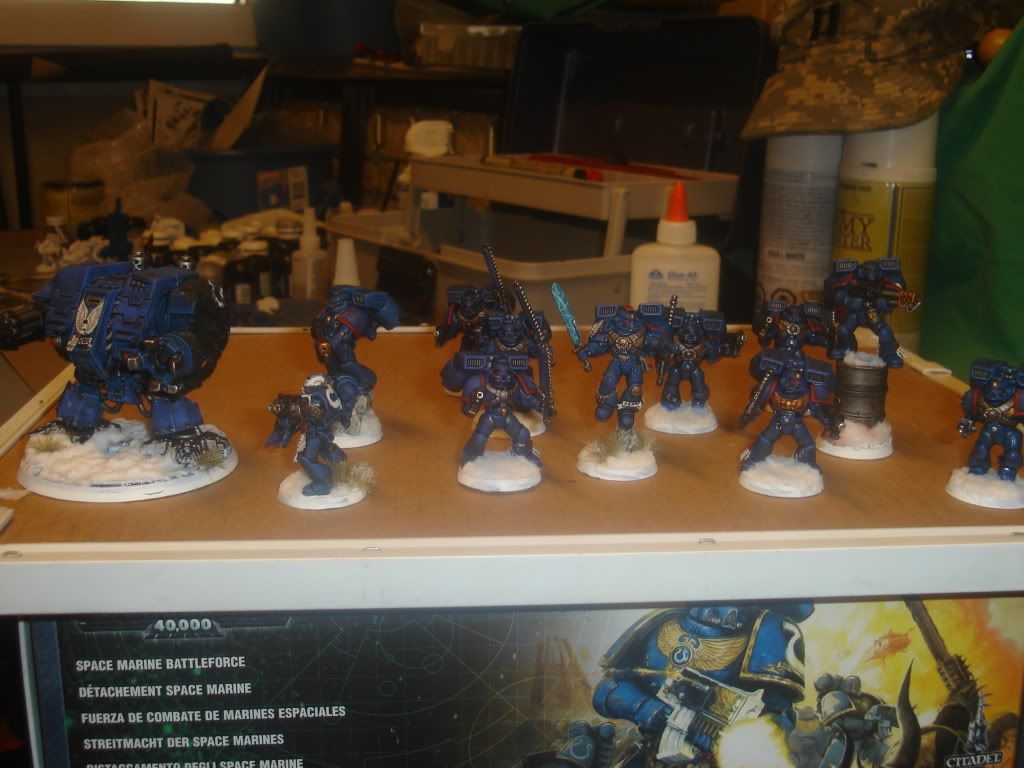 Some additional shpts of the battle brother of the assault Squad Helmer
Thanks for looking and I would love constructive comments!!
More to come,
DOC
---
Very nice so far, I love the blue tone, post more
!
---
---
nice really nice, just one thing that bugs me, if the dready had been that blasted, wouldnt there be damage over the whole body?
---
Yeah...you are right. I finished him without the arm and then then arm was mailed to me by my wife. In the process I thought..."hey wouldn't it be cool to do damage on the arm!" I guess I need to go add a little more to tie it into the rest of the model...thanks!!!

DOC
---
Impressive. Most impressive. Really like the blue color. +rep
---
[Flerden] 9:05 pm: Why the hell can't he just go offline if he goes to watc tv?
[dark angel] 9:06 pm: It is Doelago, we will never know
---
Thanks for all the positive responses so far. I promise to fix that dread this week and repost it. Now on to the minis I finished last week.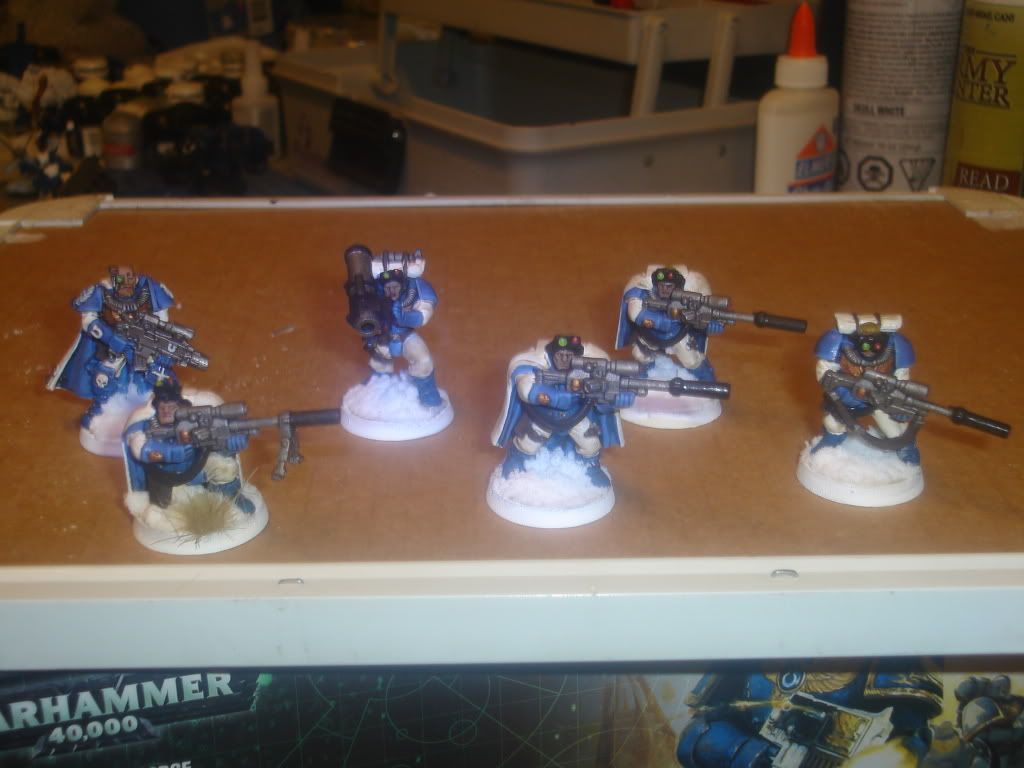 Scout squad with Telion, 4 sniper rifles, and a ML.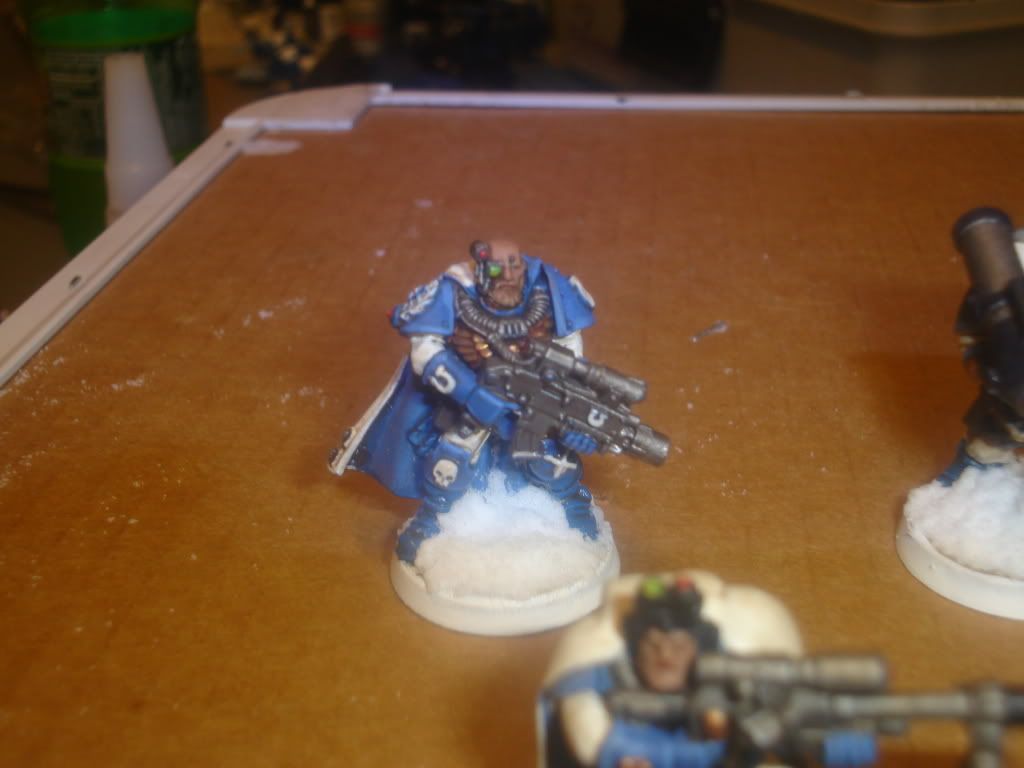 Telion
Scout with ML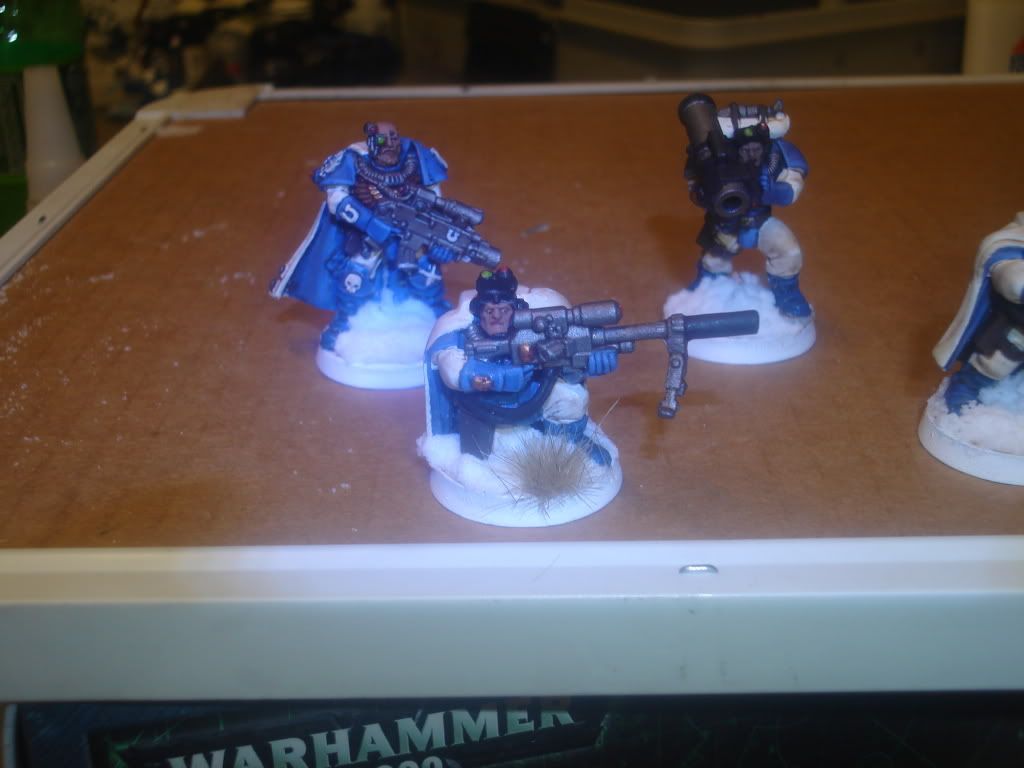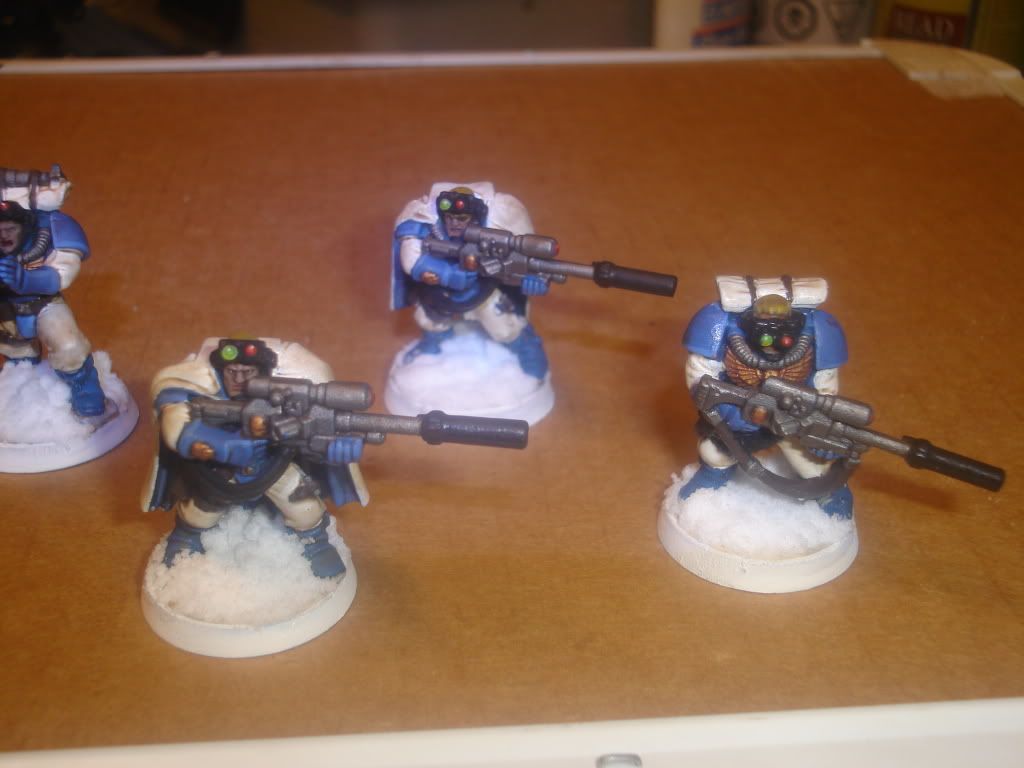 Battle brother aspirants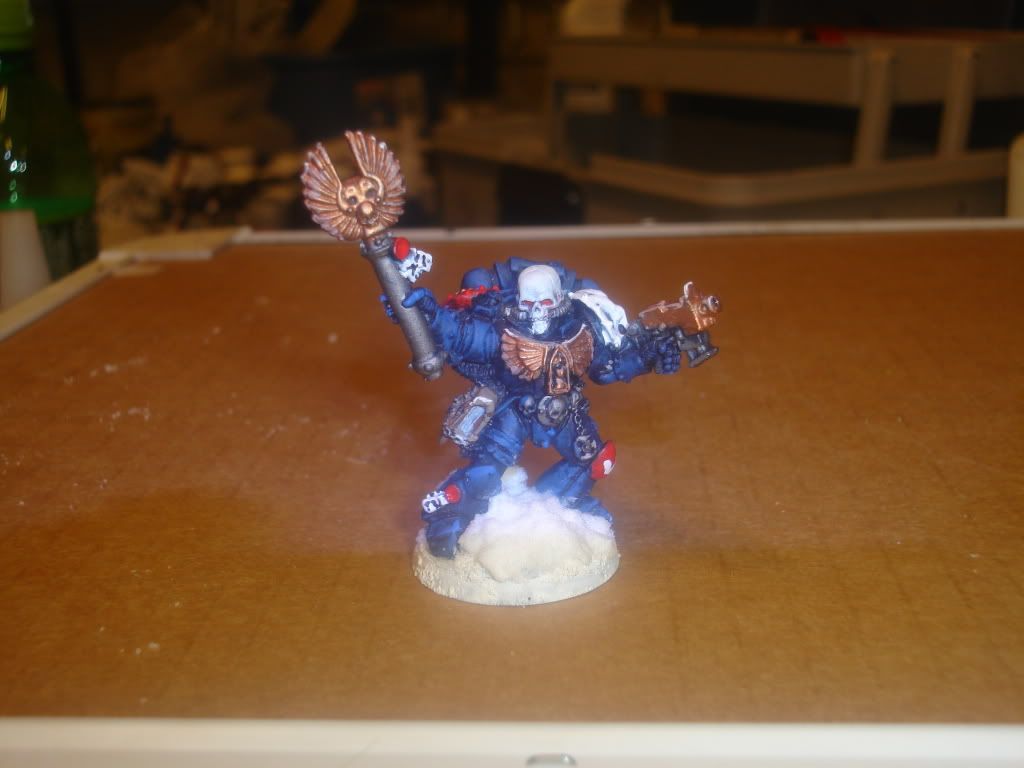 Chaplin
Librarian
Thanks for all the comments...I am finishing up a tactical squad and razorback that I will post soon.
Doc
---
The color scheme of the scouts is very unique in my opinion, never before seen a snow scheme on Ultramarines.
---
[Flerden] 9:05 pm: Why the hell can't he just go offline if he goes to watc tv?
[dark angel] 9:06 pm: It is Doelago, we will never know
Critique for da CriticGod
Join Date: Aug 2010
Location: Philadelphia, PA USA
Posts: 3,350
Reputation: 43

---
I like the snow idea. I think It might be a little thick on the bases.

The dread's base needs some more white touch ups. The ultramarines blue showing through spoils the pristine snow effect.

Cheers,
Kreuger
---
I am fixing some more battle damage on the dreadnaught. I see the blue you are talking about and I will fix it. Thanks!!!

I Felt that the snow bases were a great contast to their blue armor. I also had to believe that they fought on at least one snow covered planet...lol

thanks everyone that has commented so far...I need to improve so keep them coming.

THANKS,
Doc
---
Really cool docgeo. I have that Librarian in a box somewhere. I teally like how your Telion is painted. Nice work! +rep
I'd like to see more.
Lower Navigation
My Space Marines