Chaos Space Marines Project Log
---
Howdy Everyone!
I hope everyone is enjoying their Easter weekend! Due to some major set backs in my life I was unable to finish some projects for the Army Painting Competition. Some Family Passings and now a broken thumb and wrist on my 'Painting' hand my progress has been far to slow to keep up with the Challenge. (Maybe Humakt can bend the rules and let me get back in
)
I have decided to just continue on my own and get done what I can when I can.
Here is what I started in January, February, March, and what I have been working on now in April.
Comments and suggestions are always welcome! always looking for new ideas to incorporate in future projects!
What was suppose to be Januarys Entry:
This Entry was suppose to be my Daemon Prince
Original modeling Job
Completed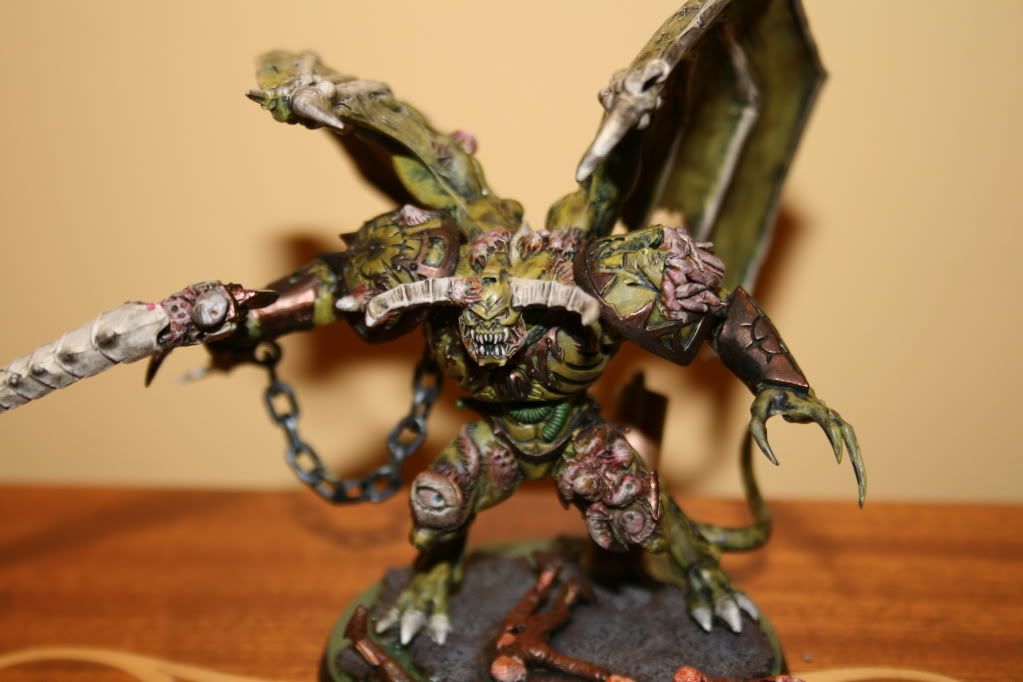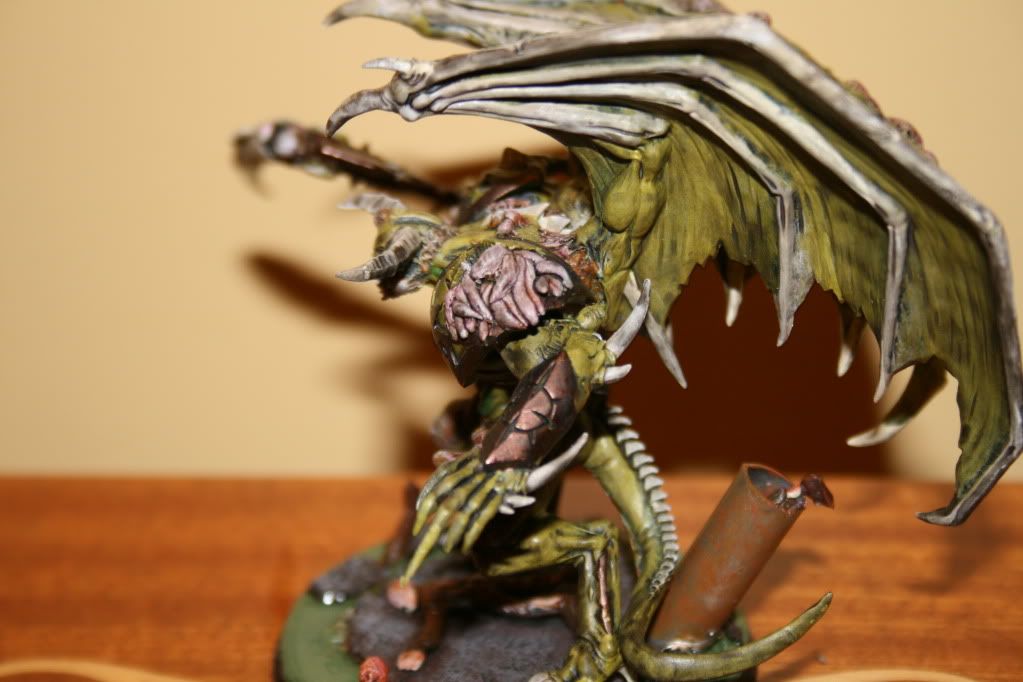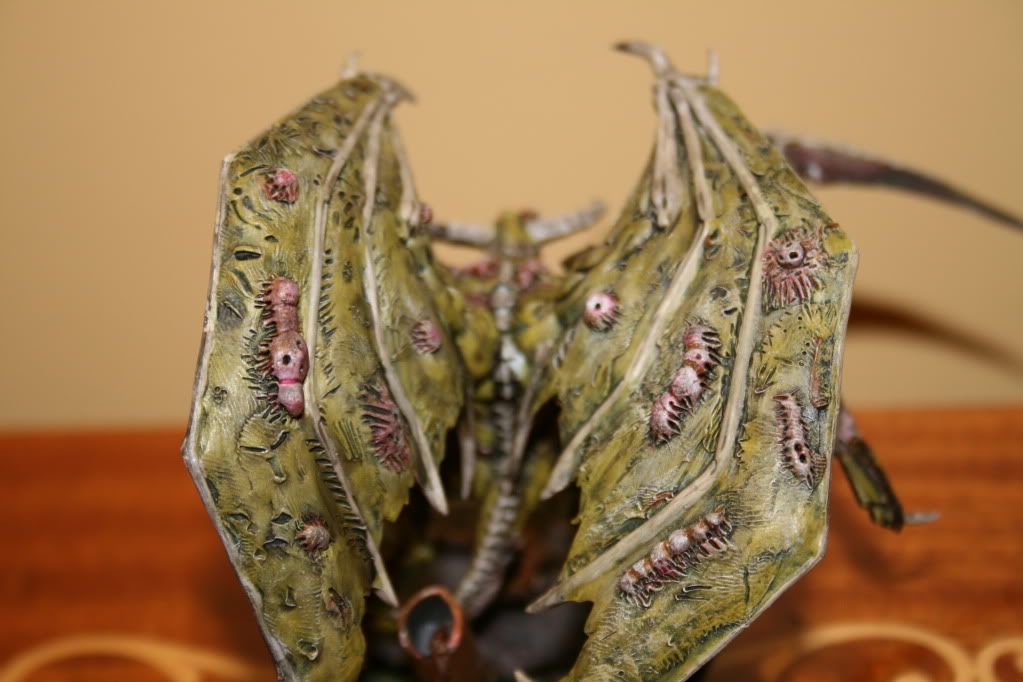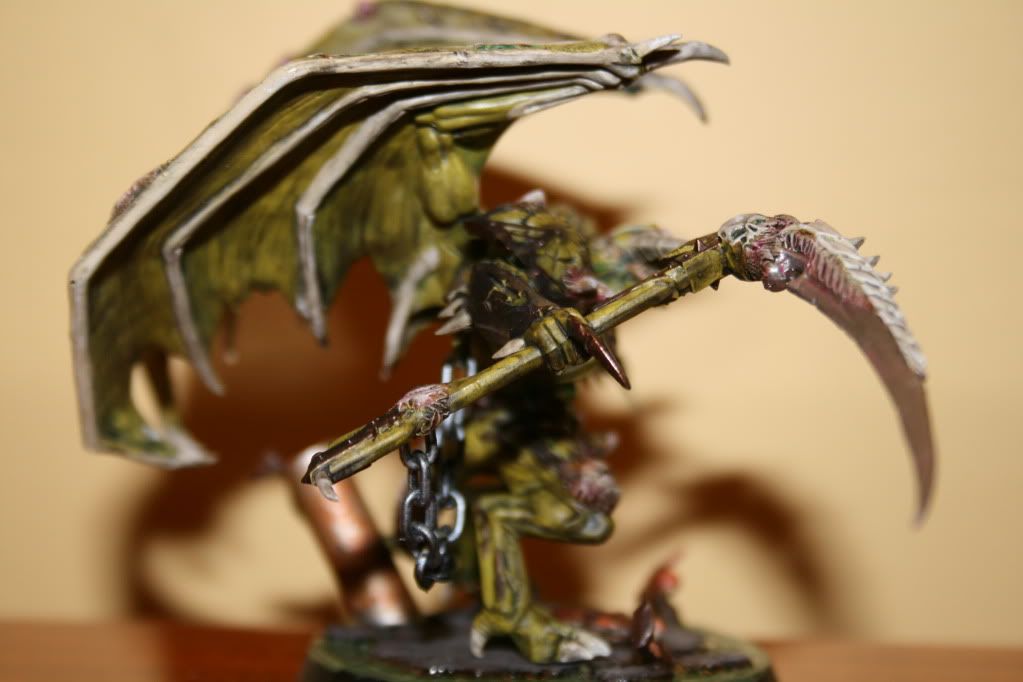 There were some suggestions made at the time and as you can see I tried to incorporate them and ended up changing a few things on the model.
Here is what was suppose to be Februarys Entry
The entry consisted of a 7 man Plague Marine Squad-
Here is a shot of the models before priming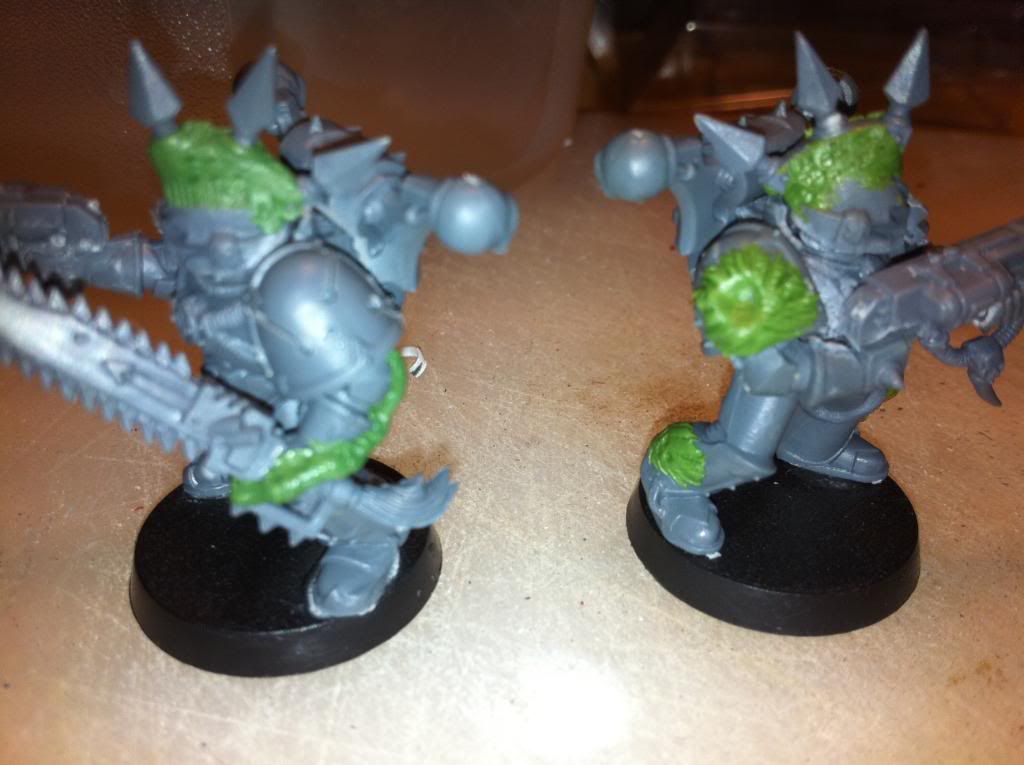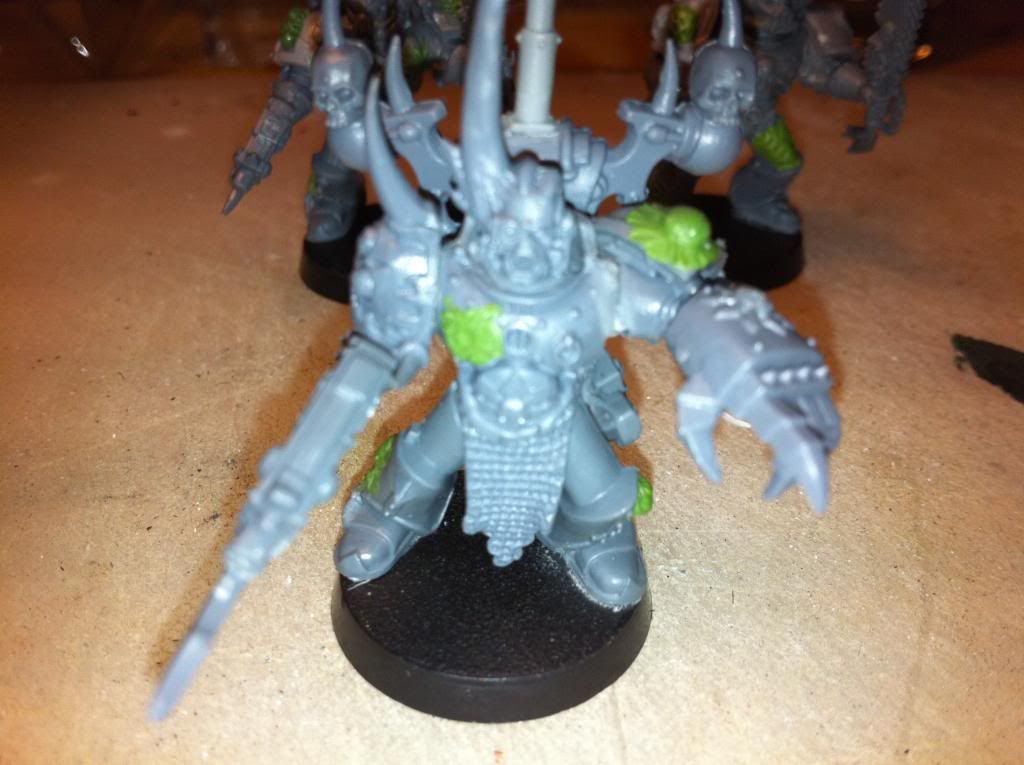 Here was a shot of the stages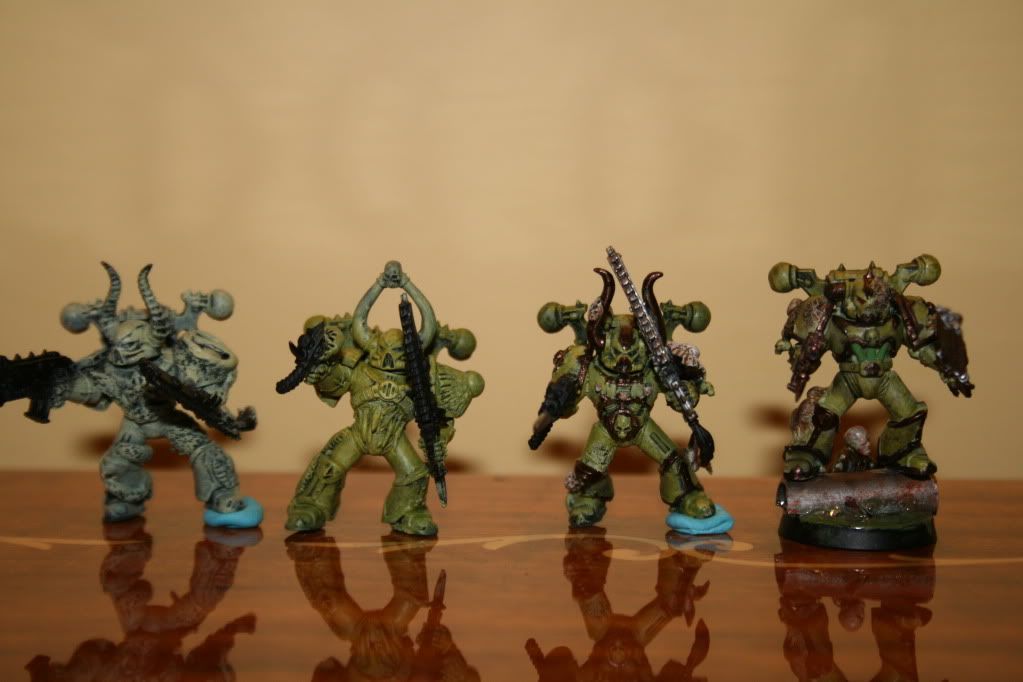 Here is the Squad Complete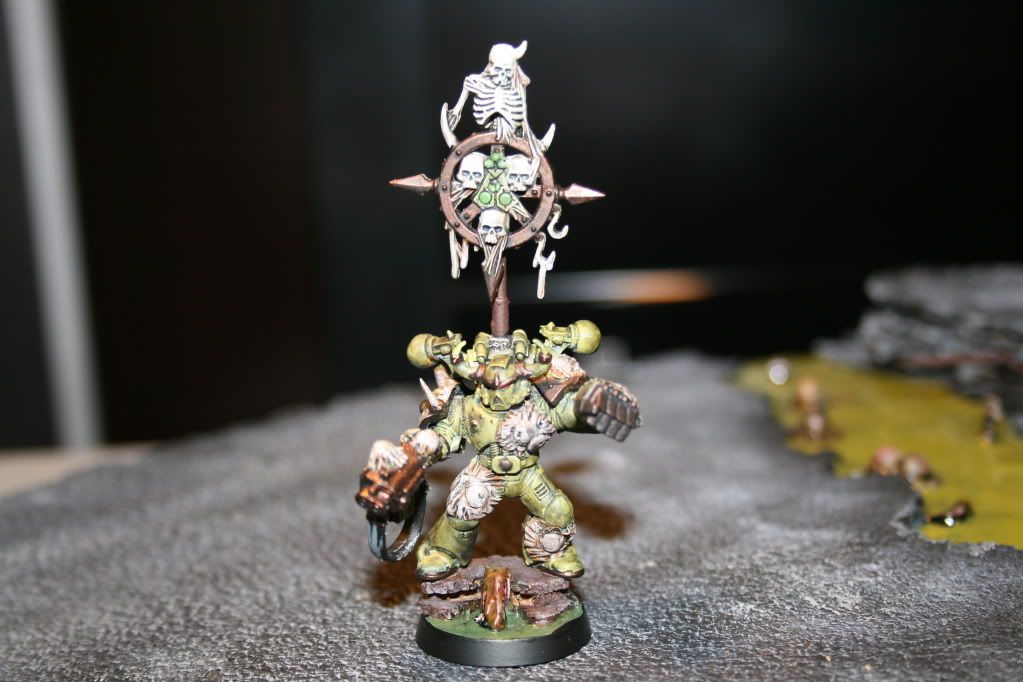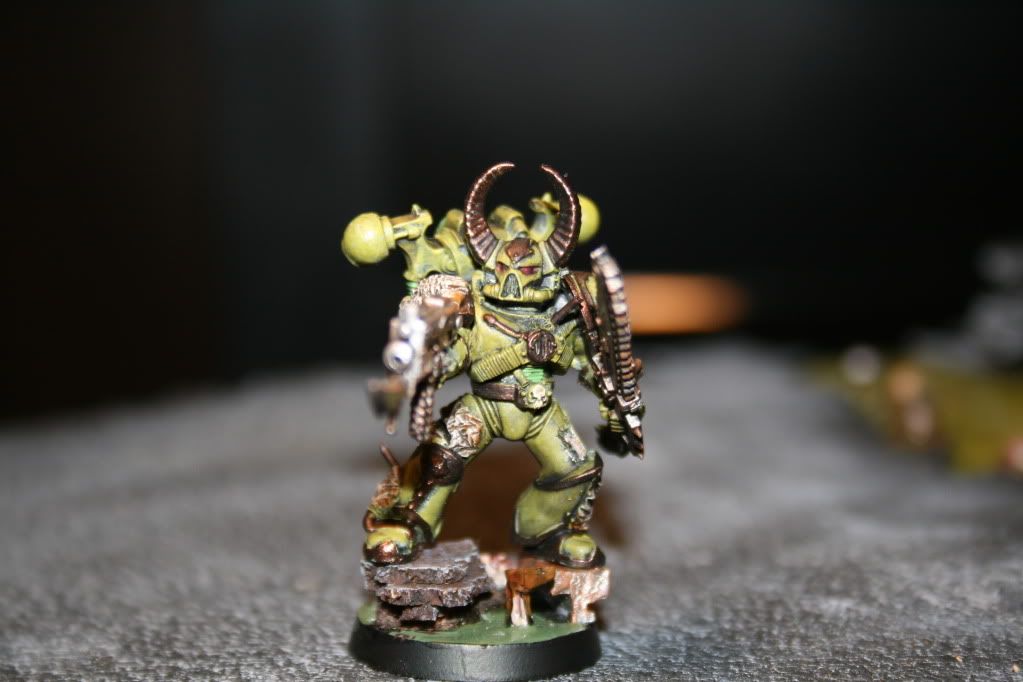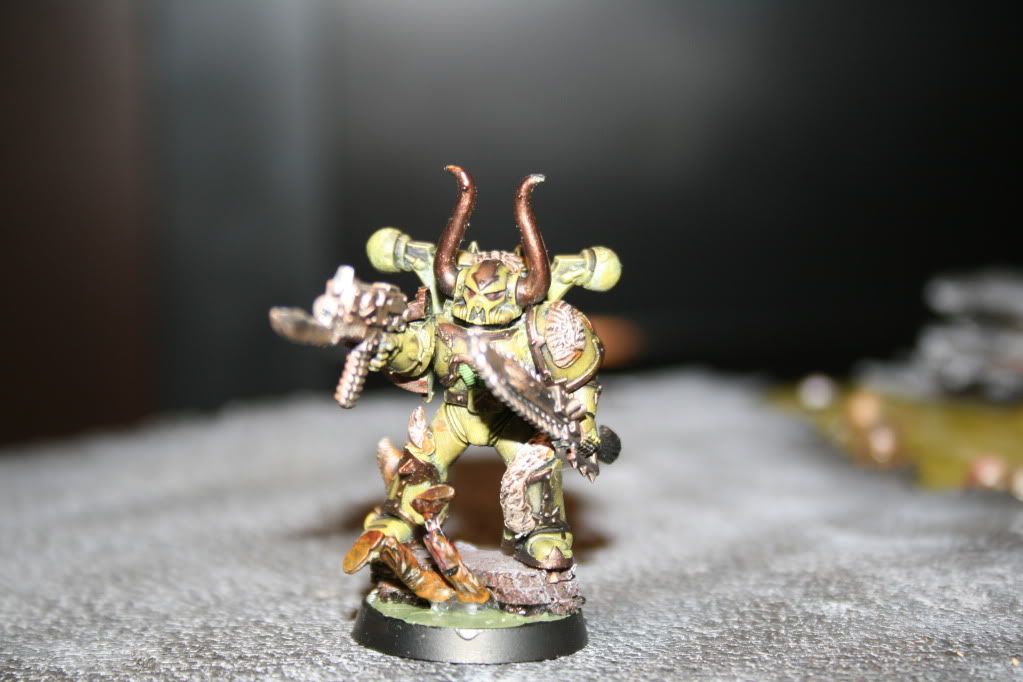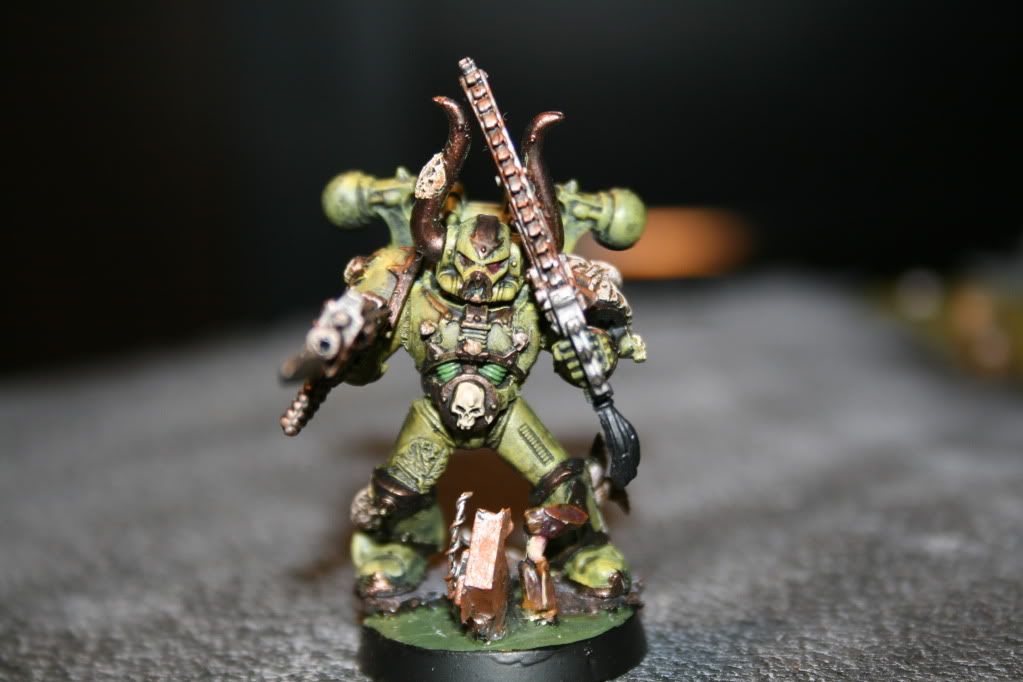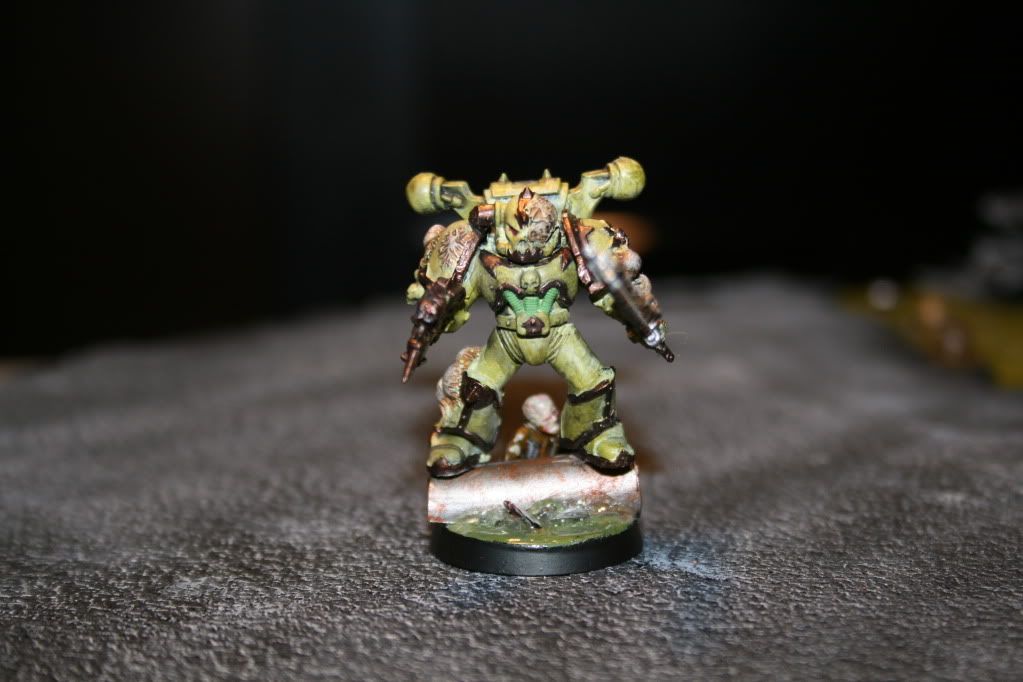 (Need to get some Photos as they are complete)
I also had a Display Board Completed for this Army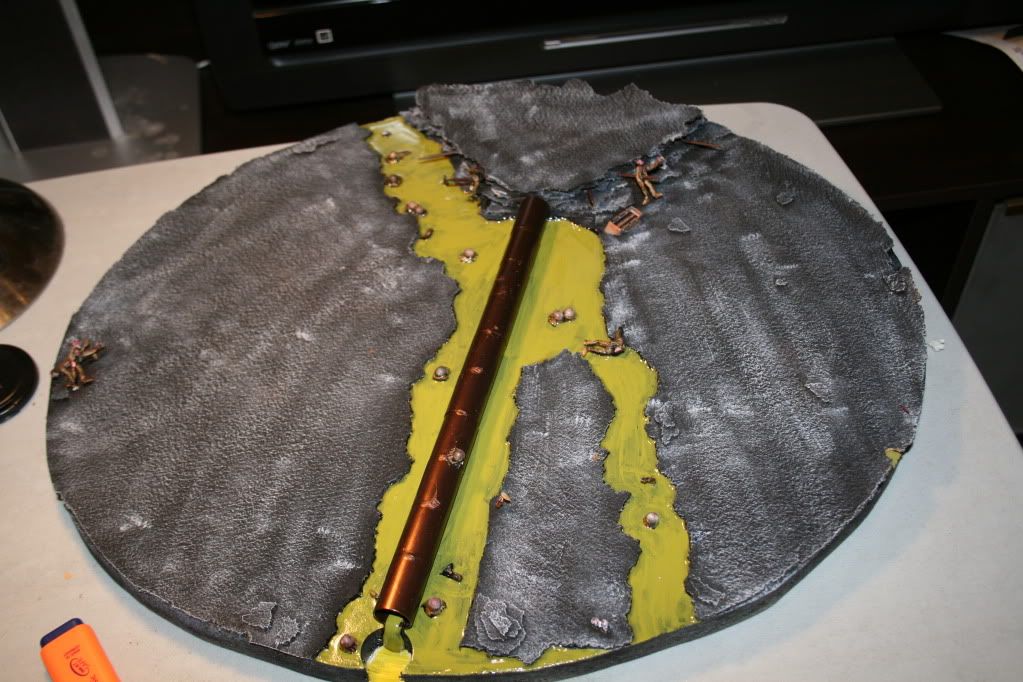 Here is what was suppose to be Marches Entry
Second Daemon Prince Primed
Finished Product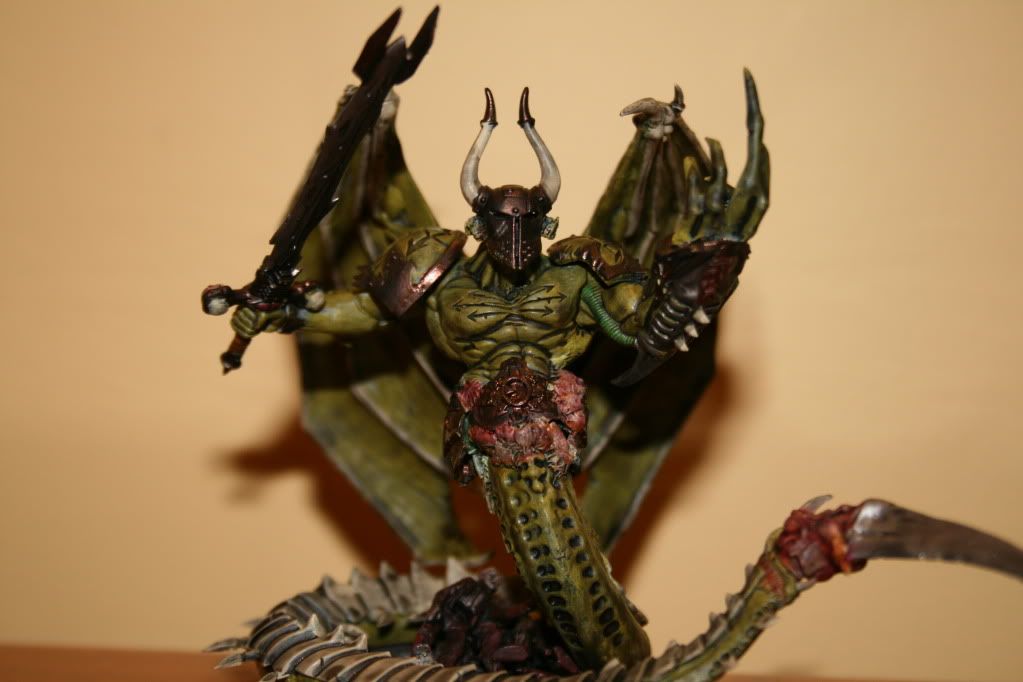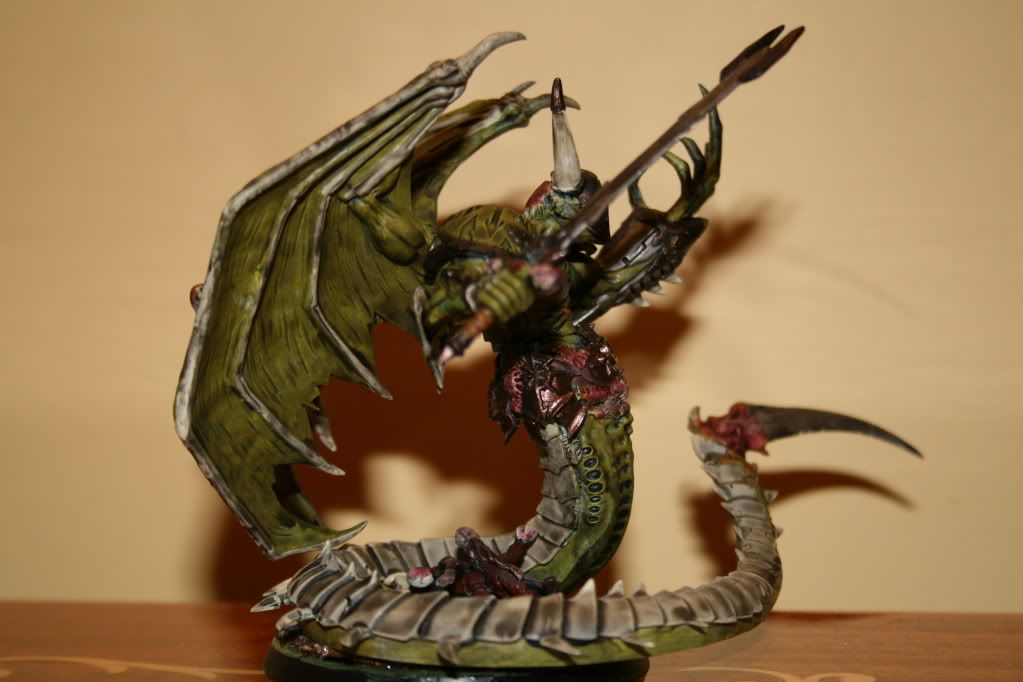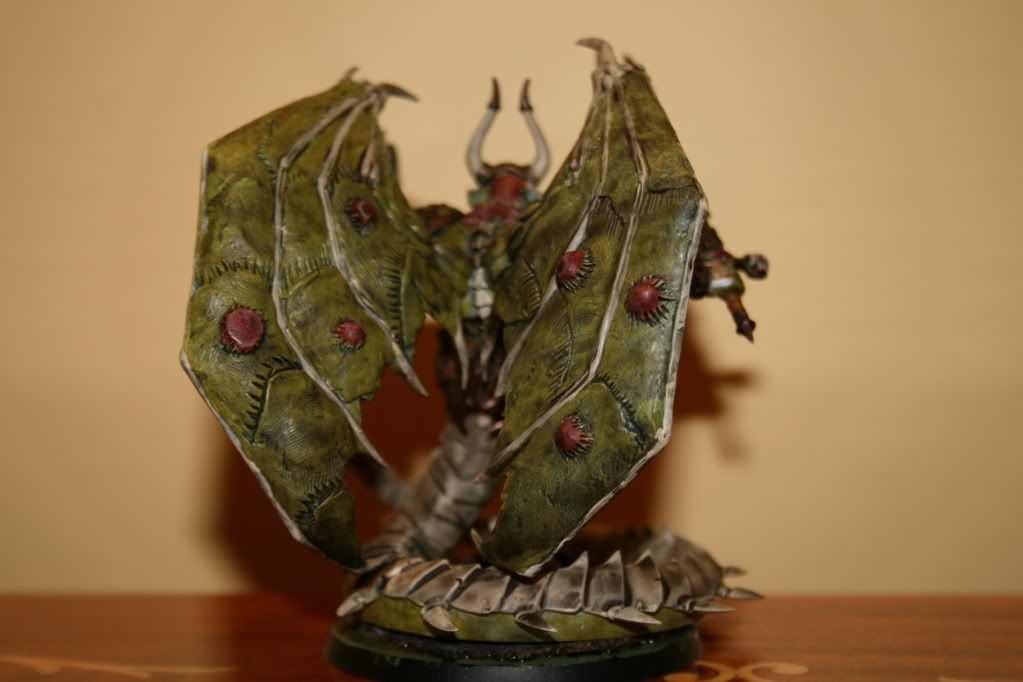 What is to be completed by the end of this month (April)
Rhino #1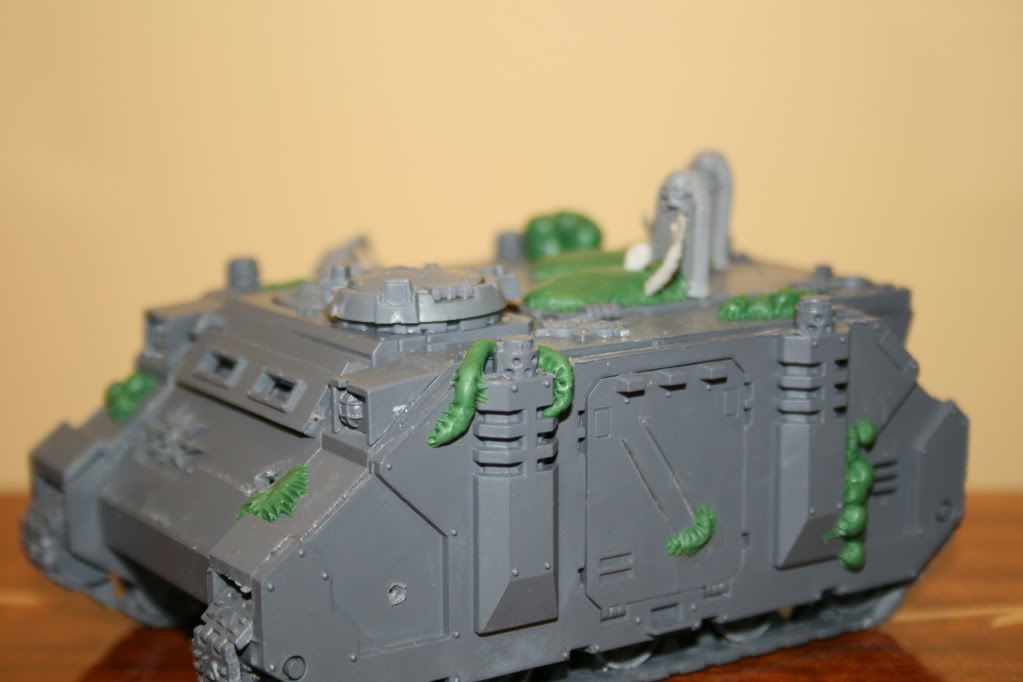 I will keep updating the first post in conjunction with new posts made by me so you can stay caught up with my progress!
Enjoy!
Chaosftw
---
Last edited by Chaosftw; 04-25-11 at

12:45 AM

.
---
I love those Daemomn-princes, wish i could have seen more 'in progress' shots of the first Daemon Prince, but I love the Snake Prince as well.

I'll be keeping an eye on this for sure.
---
Vanitas Vanitatum Omnia Vanitas!
---
@ Salio & Mossey Toes:
Thank You! Even though my hand and wrist are broken I will try my very best to keep on pace to complete 2k points by the end of the year. Hopefully more but we shall see!
@ Maligant:
Thank you! I am pretty sure I have more photos on a computer somewhere. Ill take a look and put them up.
I should be updating soon I have the Plague Marine squad pictures uploading as I am typing
Cheers,
Chaosftw
Senior Member
Join Date: Nov 2008
Location: In a chair, in front of my computer
Posts: 1,282
Reputation: 2

---
That is one awesome display board! Good work on the other models too.
---
Praise the sun!
---
Damn, those are some nice looking demon princes. One question for you though, how do you get that green/yellow colour?
---
@ Wombat_Tree:
Thanks sir!
Quote:
Damn, those are some nice looking demon princes. One question for you though, how do you get that green/yellow colour?
its a four step process.
Step #1 Cover the selected area in "Snakebite Leather"
Step #2 Semi-thick "Bleached Bone" Dry brush
Step #3 Light "Skull White" Dry brush
Step #4 Heavy Black wash over the whole model (obviously done after all other colour is applied to the model.)
The Snakebite is just an undertone, then the Bleached Bone acts as a dry brush but should grab to more then just the edges and then finally using the Skull White give the areas a normal dry brush to just grab the elevated areas and your done. It makes it look like the skin closest to the body is still moist and as it gets further from the skin it dries up and hardens. On the next model I do it to ill take a few picks to explain. Its a really easy process which is really nice because my painting arm is broken lol.
---
Daemon princes look superb. Look forward to see what you do next.
---
Quote:
Daemon princes look superb. Look forward to see what you do next.
Thanks!
Next will be this rhino that is now primed. Next will probably be my oblit squads (3 squads of 2). Not 100% sure yet though I have:
1 Plague Marine Squad (x7)
5 Elite Chosen
3 Rhinos (including the one above)
6 Oblits (3 squads of 2)
7 Nurgle Bikers
3 Defilers
2x Terminator Squads (x7 ea.)
Typhus
Then on to the Thousand Sons chapter followed by Khorne and Emperors Children.
: headbutt:
Lower Navigation
Chaos Space Marines Project Log