Starting Army - Death Skull Orks
---
Hello! I just recently joined Heresy after a week or so of reading through painting tips and looking at the project logs and such. I'm an amateur hobbyist and painter...and these are my first attempts at painting. I sort of just dove right into it, and I'd like advice and feedback on what I've got so far.
---
Last edited by jlaughter001; 05-15-11 at

05:14 PM

.
---
I hate Orks ... and the only thing that I hate more, are fuzzy Orks. They do not look bad but the sharpness on the camera needs to be adjusted. Looks like you are off to a good start.
---
Yeah, I can't find my regular camera right now (just moved), and those were taken with my phone. I've tried different methods and backdrops, but for some reason it just can't focus in on the close details, but gets great details on the background. I'll try and post more when I find my camera, hopefully it gets better results.
I have finished the Warboss and about 5 or 6 boys, and have another 5 boys about 50% painted. So when I get that camera, I'll have some more progress photo's up.
EDIT: Go figure, the camera was in a box that said 'Camera.' No wonder I couldn't find it. Anyway, here's some much clearer photos of what I've got so far.
The Warboss: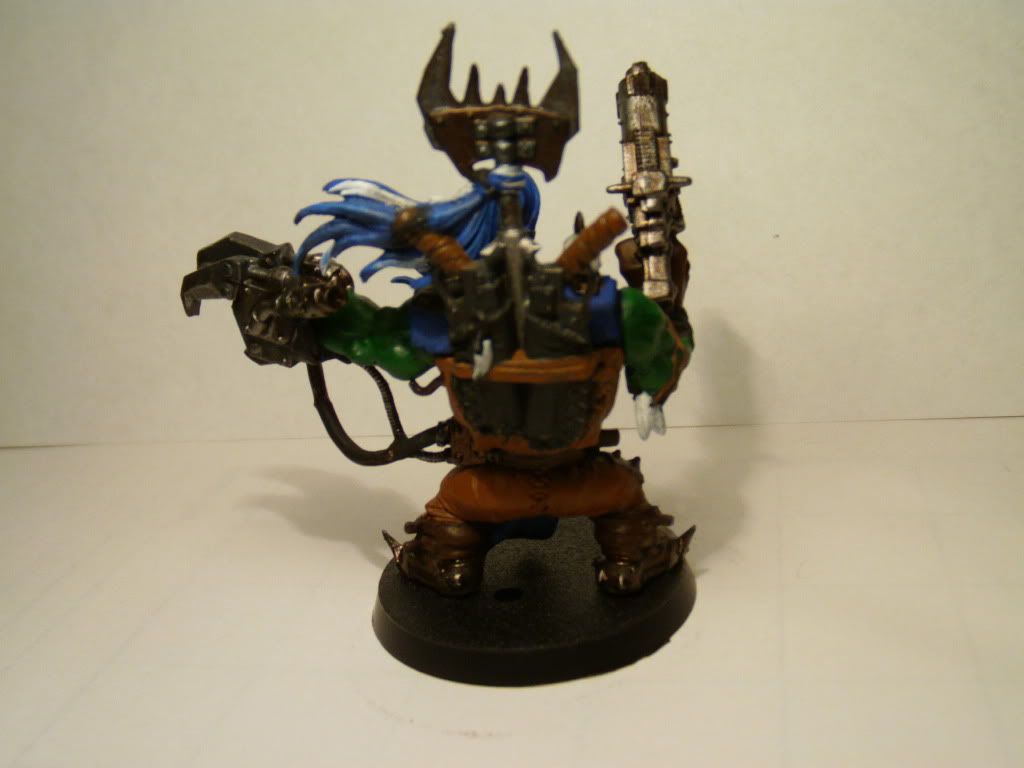 My completed Boyz: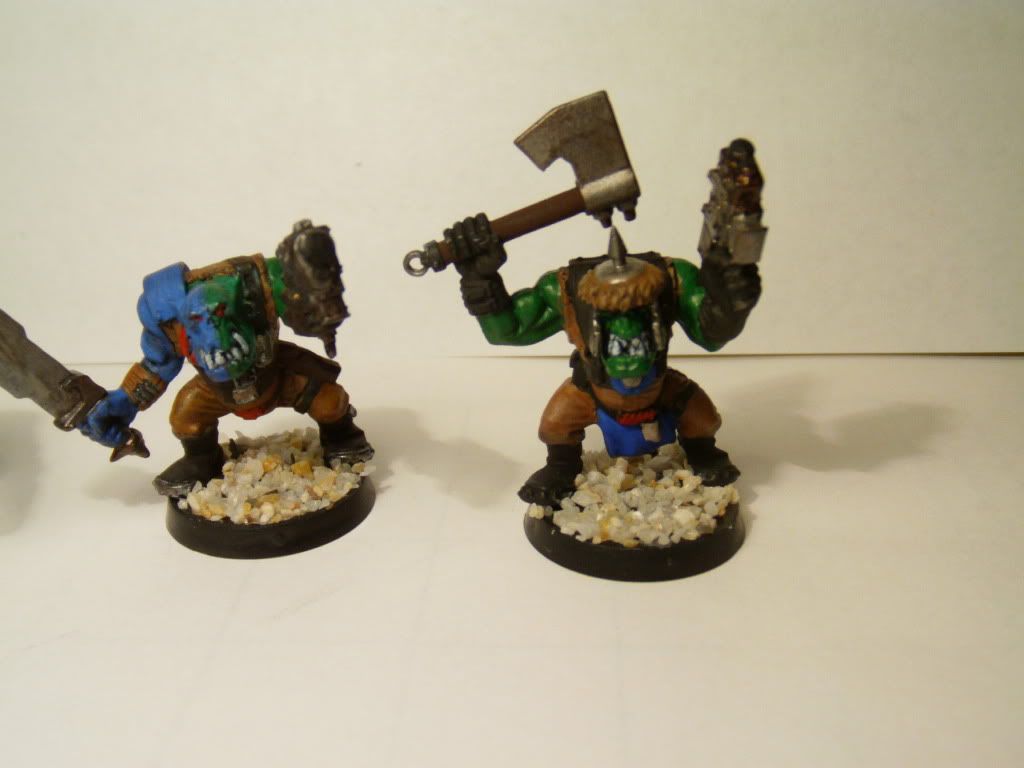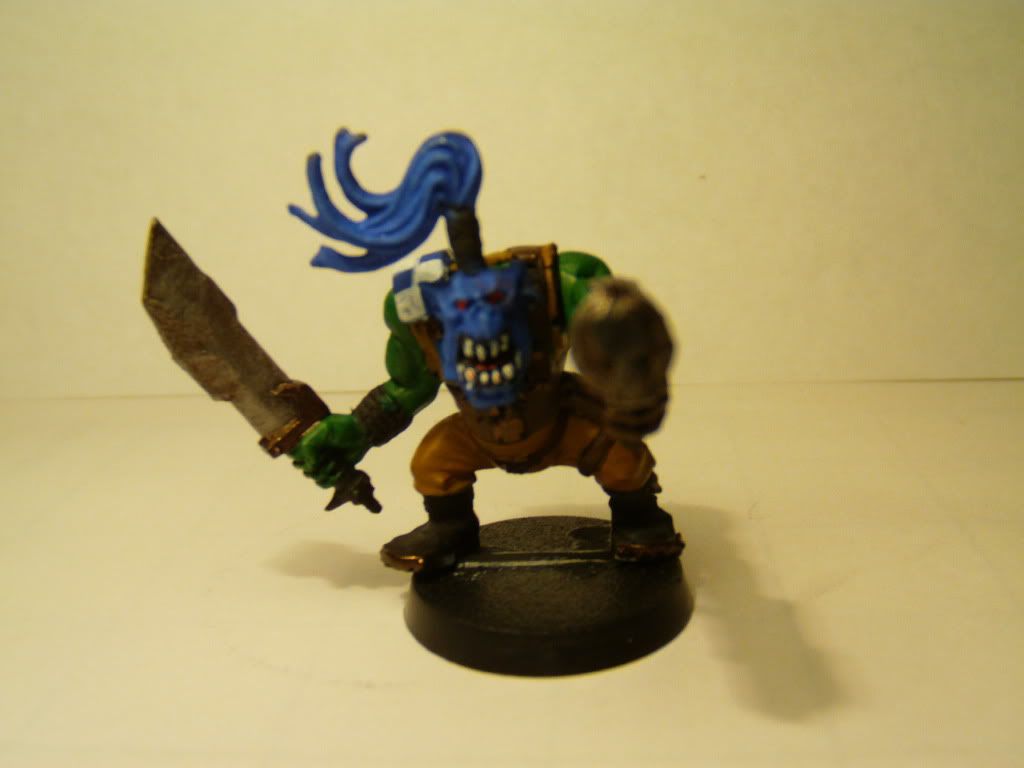 And Boyz in Progress: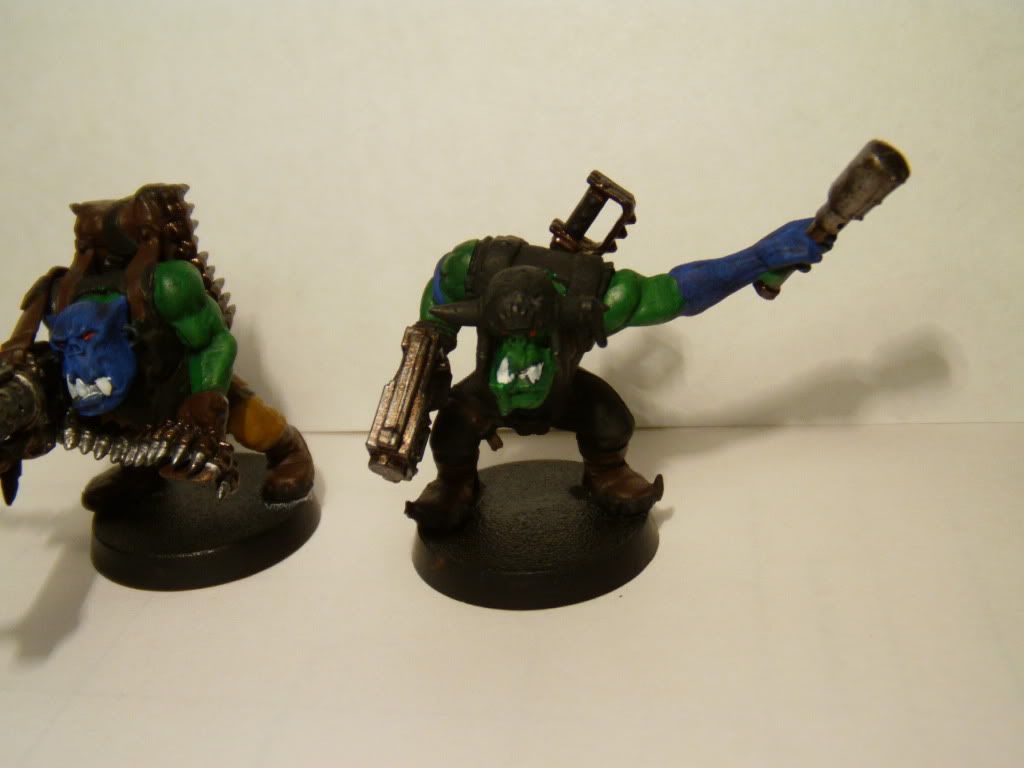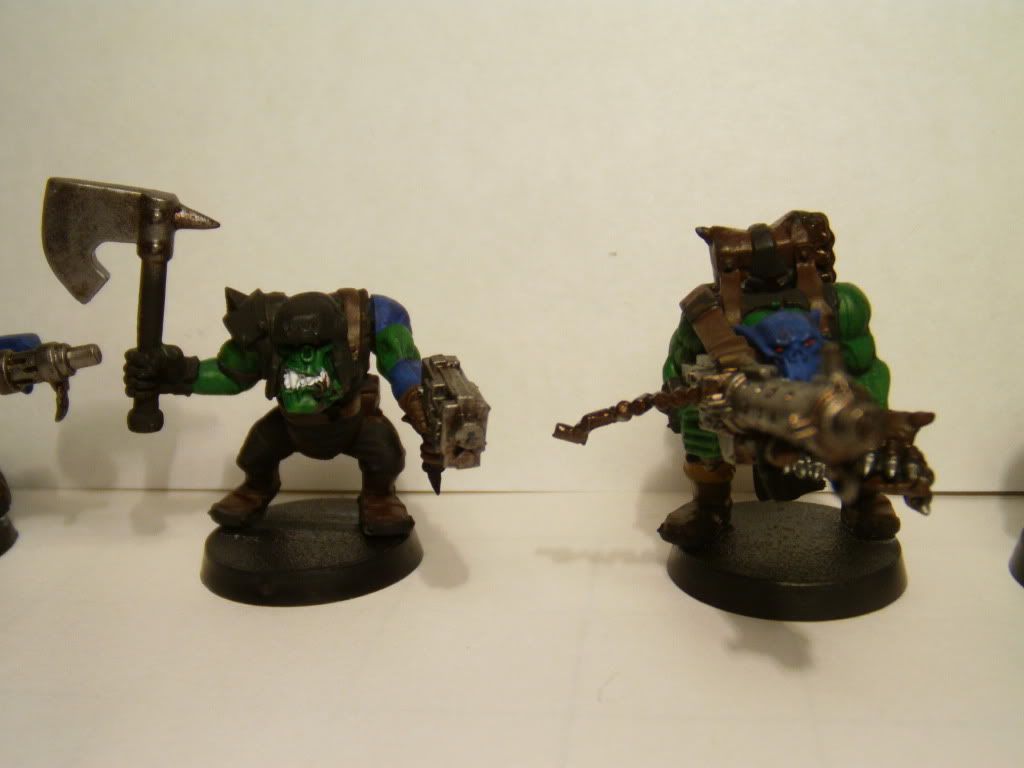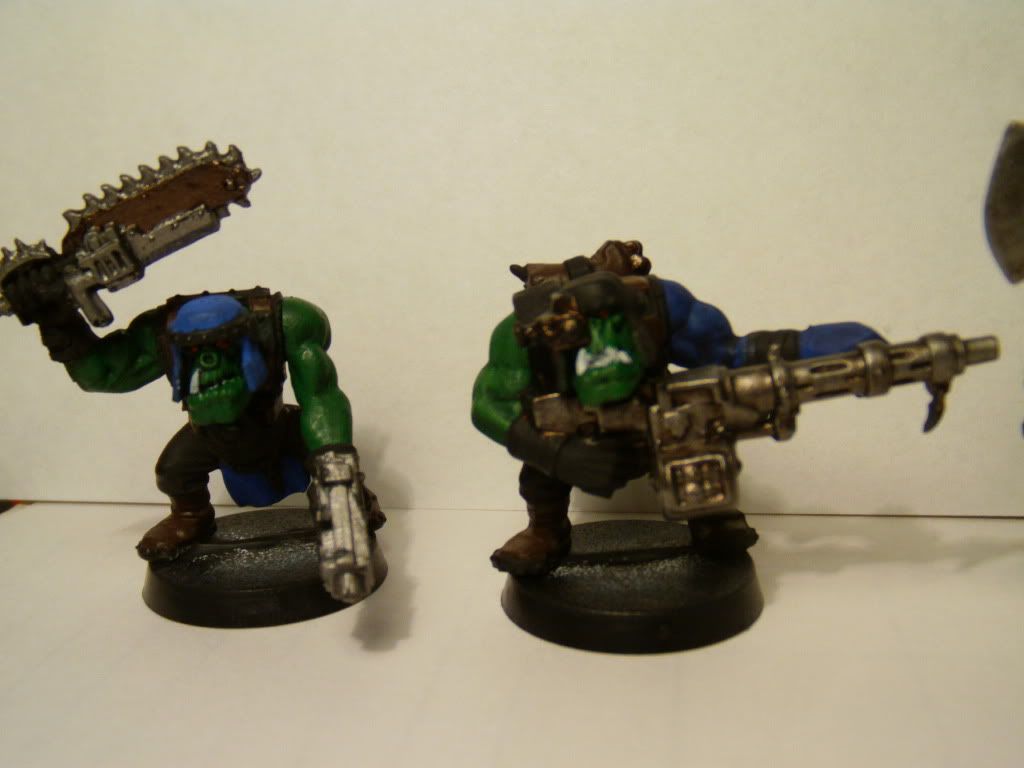 ---
Last edited by jlaughter001; 03-22-11 at

12:00 AM

.
---
It's been a while since I've really had a chance to paint, and longer since I've had a chance to post progress photos. So...here's continuation of my progress so far. 5 completed Boyz...I believe I posted progress photos of these guys in the previous post.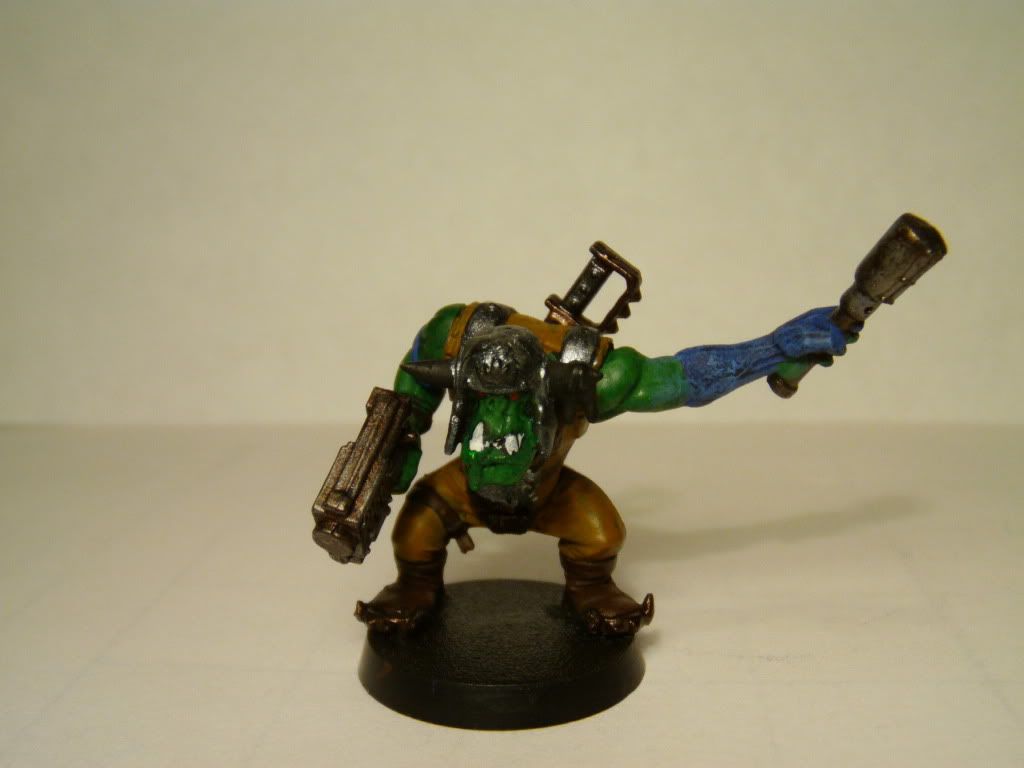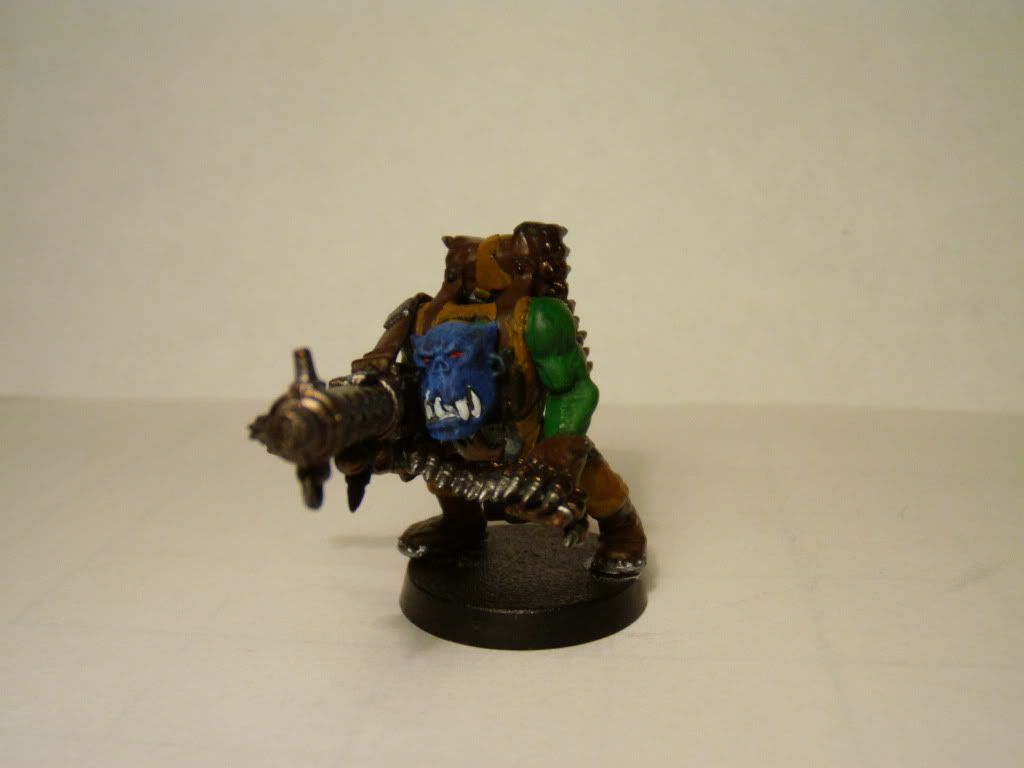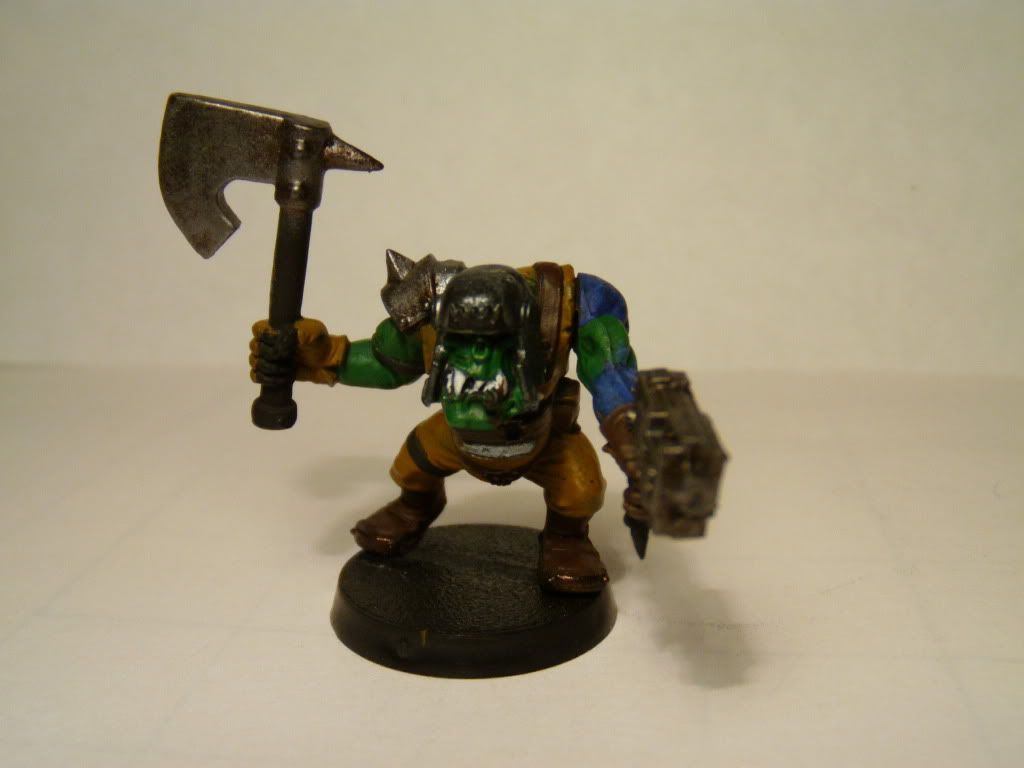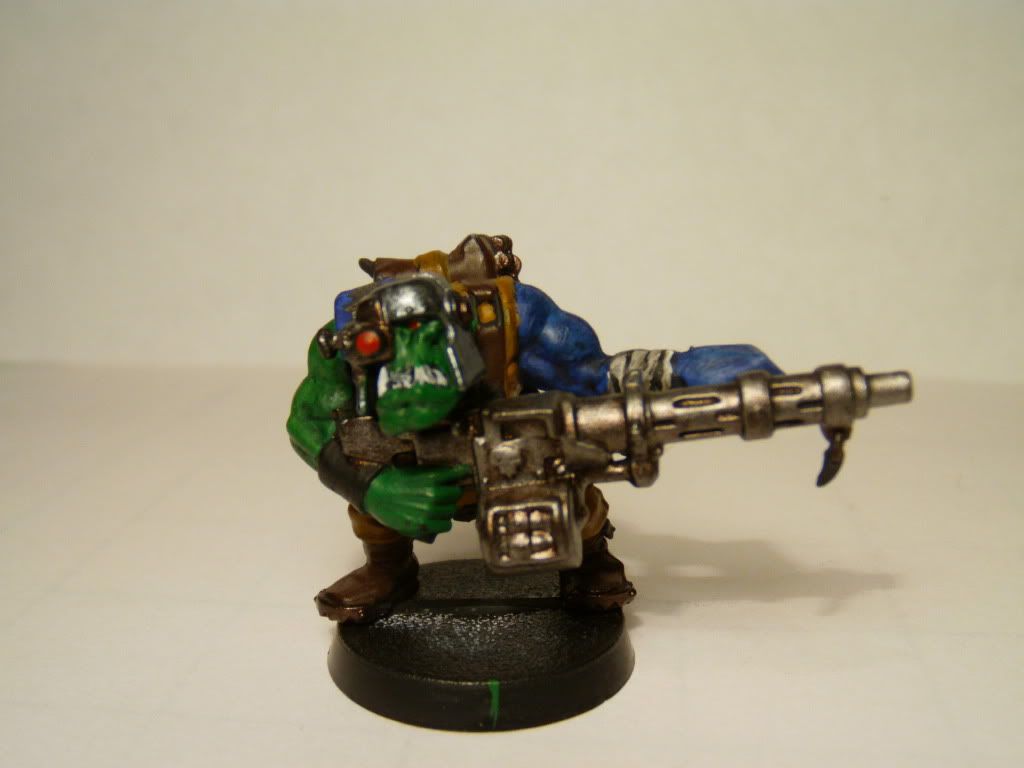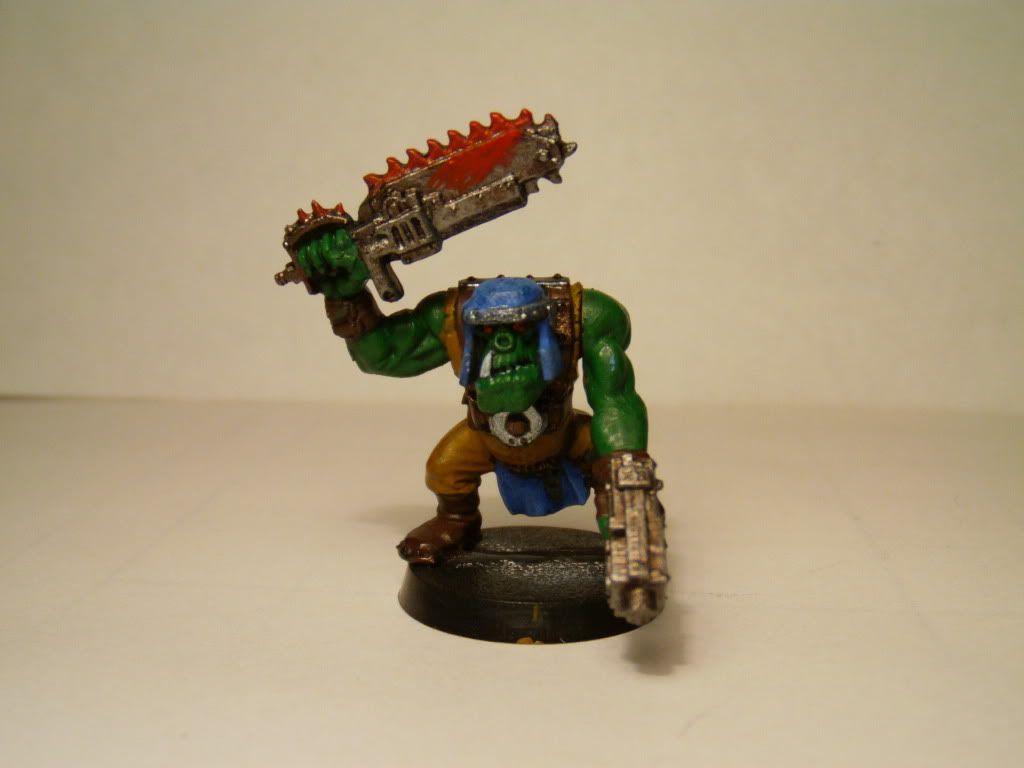 More to come soon, hopefully...if I can find time to paint.
---
Okay...so I realized after my last post that those guys weren't quite complete. So...after some touch-ups, here's what they turned out as, for a completed lot of boyz and my warboss in a group pic.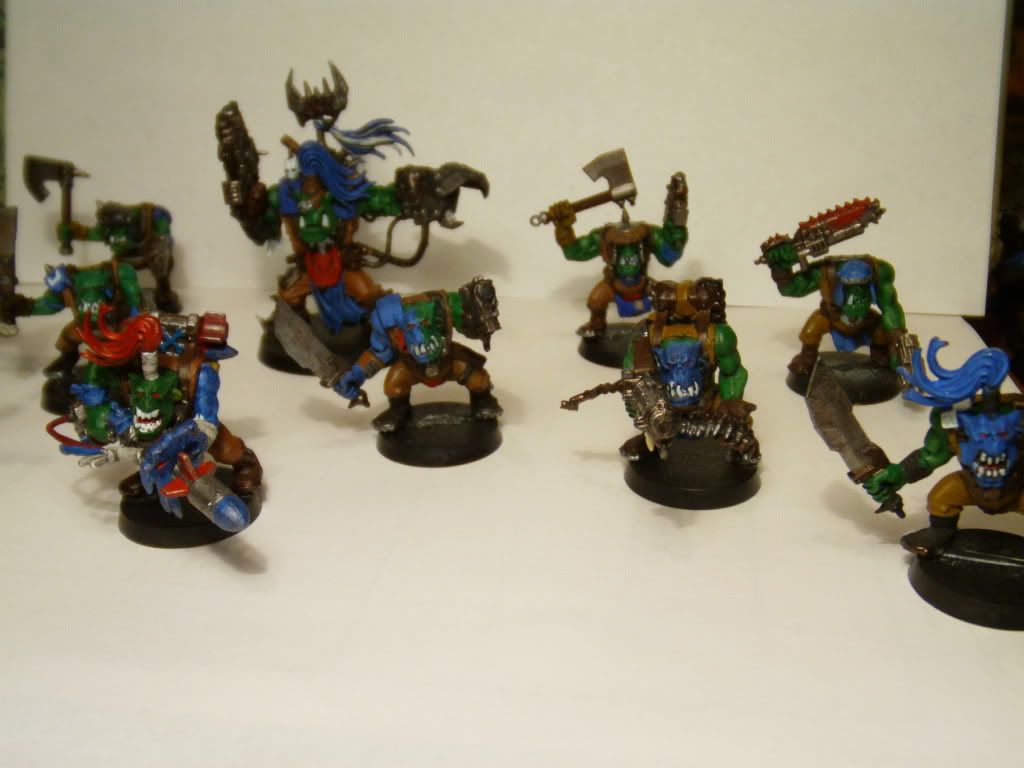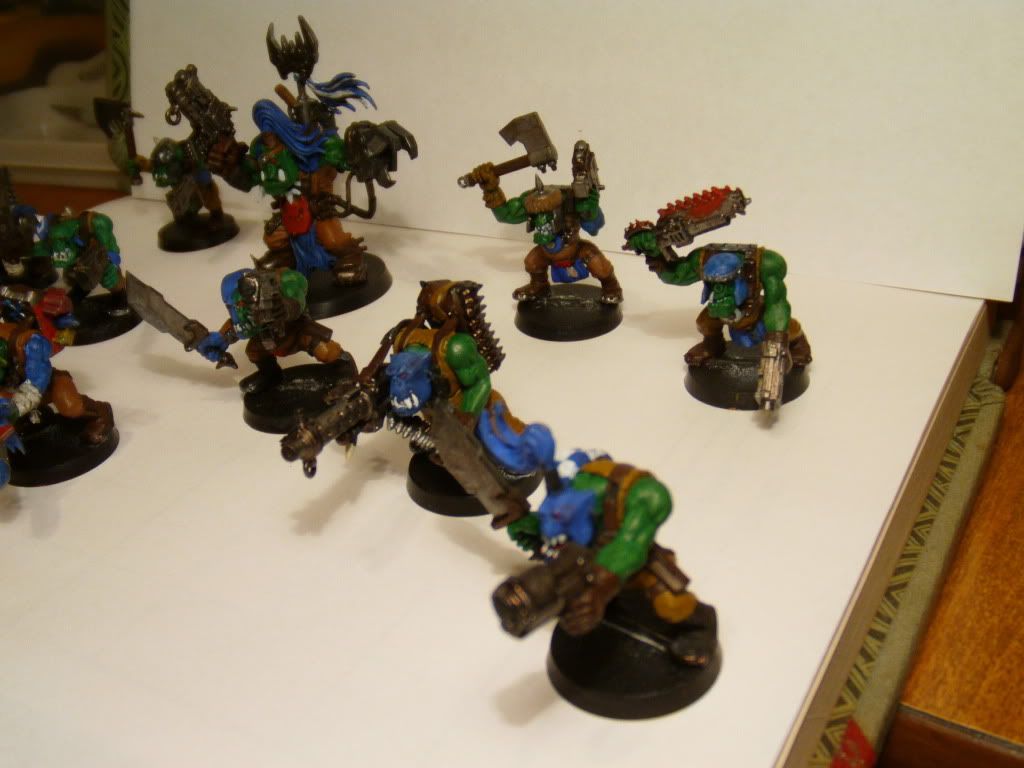 In addition, I started and finished a Boy with a rokkit launcher, and here he is: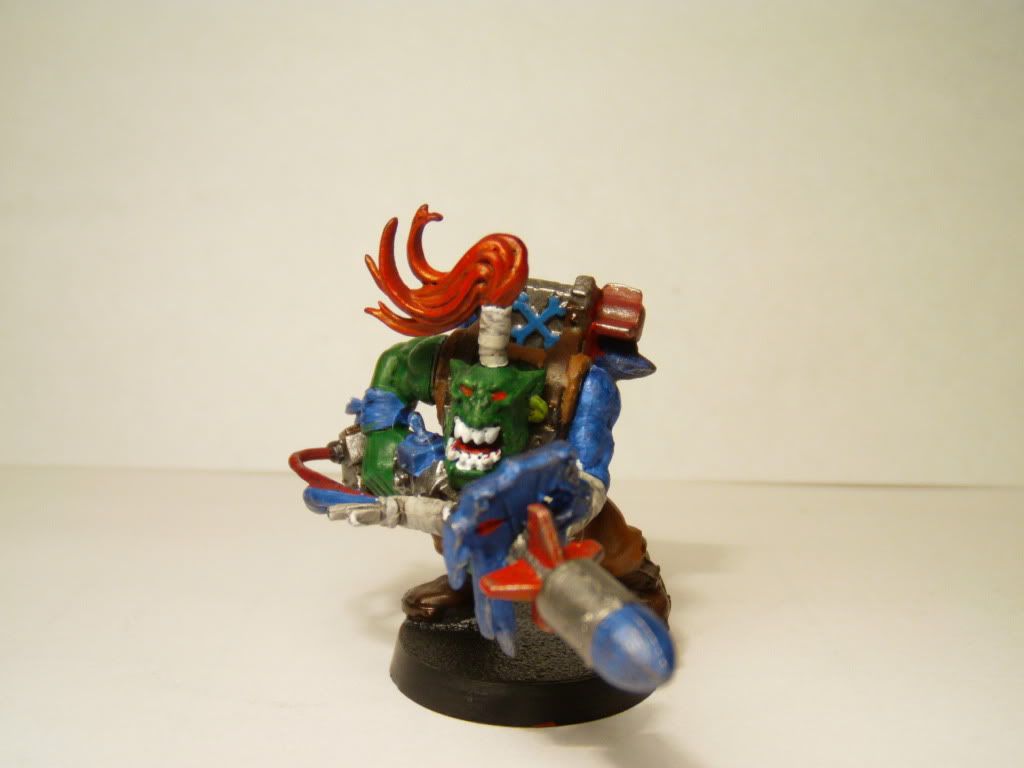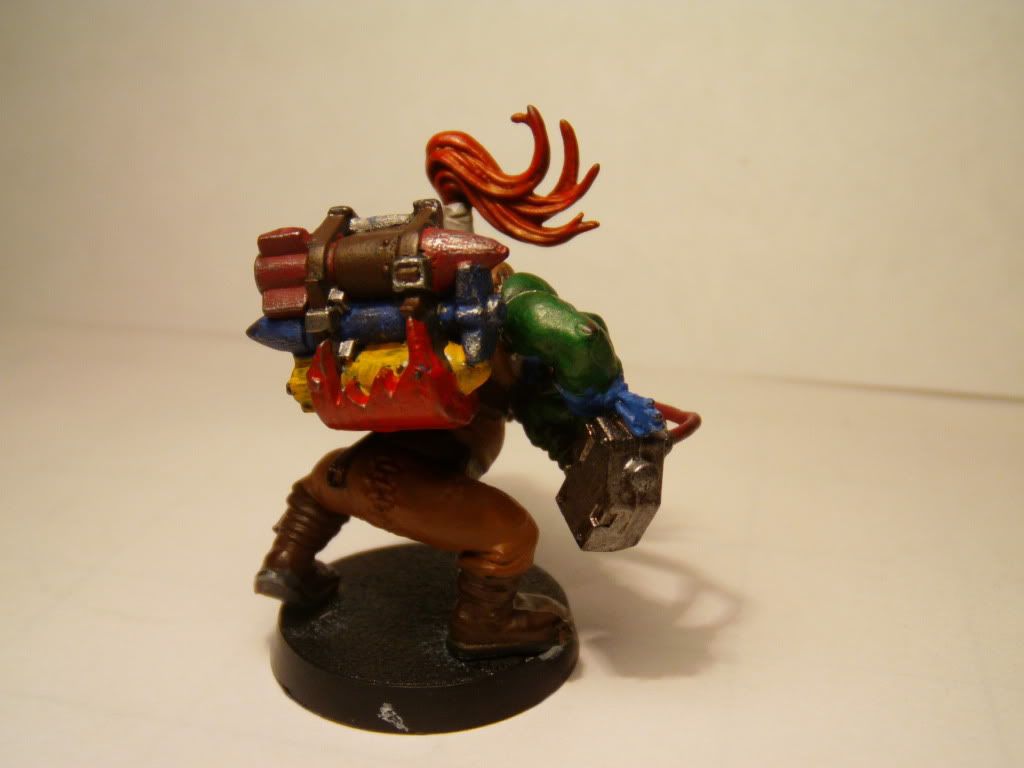 And FURTHER, I tackled one of my Deffkoptas...and here HE is...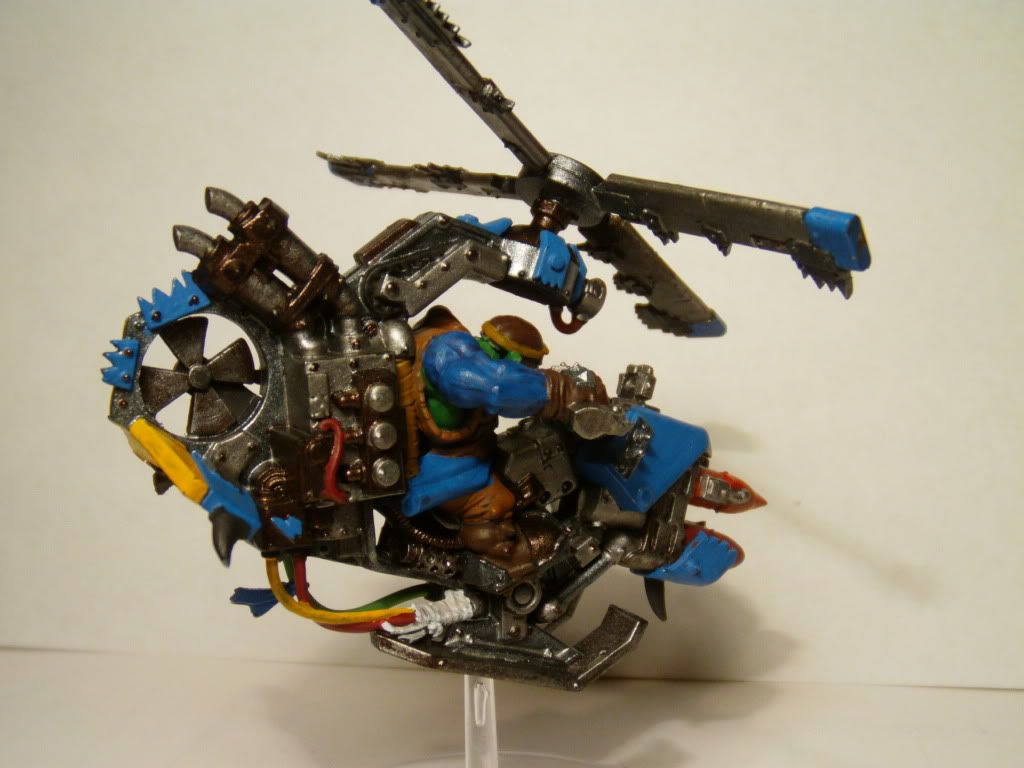 The Deffkopta was by far the hardest that I've painted so far...mostly because of myself, because he was fully assembled and, as such, had lots of tiny nooks and crannies to paint that were hard to get to. I'm pretty happy with it though, and might add more orky details to it later, but right now I'm just glad that it's finished. I'm sick of painting on it
Señor Member
Join Date: Mar 2008
Location: Australia
Posts: 563
Reputation: 1

---
They look really good mate. Your first attempts at painting shame me.
---
"Wulfe gestured around at the strange metal buildings. He didn't like the angles, the proportions, the lines. They didn't look like any Imperial buildings he had ever seen, and that made them wrong."
Powered by Squig Tea
Join Date: Jan 2007
Location: In da Toolz cupboard in da Mekshop
Posts: 7,589
Reputation: 53

---
Nice work so far.

The boyz teef are a bit dental product ad white though, a wash or colour change to a more yellow tone might help a bit.

Great work for a first army, keep em comming.
---
Looking good, one tip for future models might be to thin down your paint as some of the areas look a bit thick.

Keep at it and post more as you finish, again great job for your first army.
---
Can re-roll re-rolls
---
Got a good start on things here. Keep up the good work!
Lower Navigation
Starting Army - Death Skull Orks