Sisters of battle test figs/wip
---
With the rumours of 5th edition on the horison my filthy double lash chaos army is on hold and I'm looking around for something else. I've painted up a sister of battle and I've done a little work on the corner of an exorcist.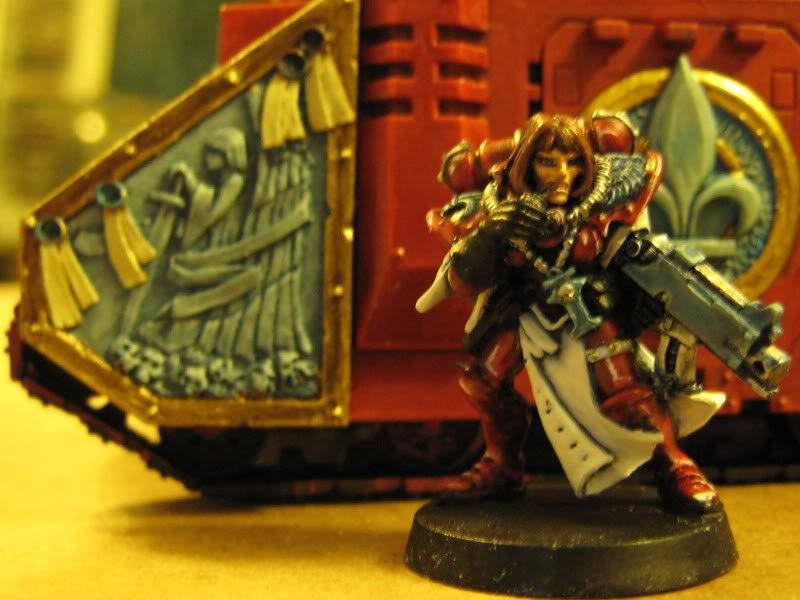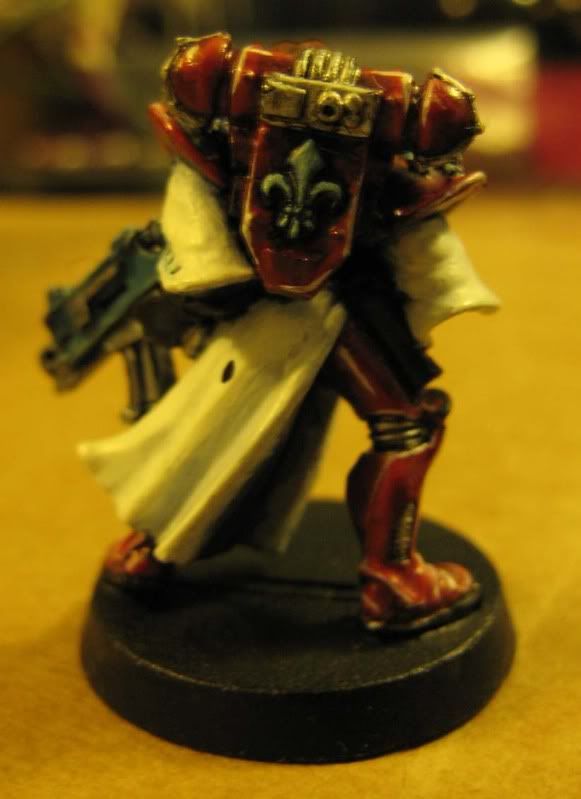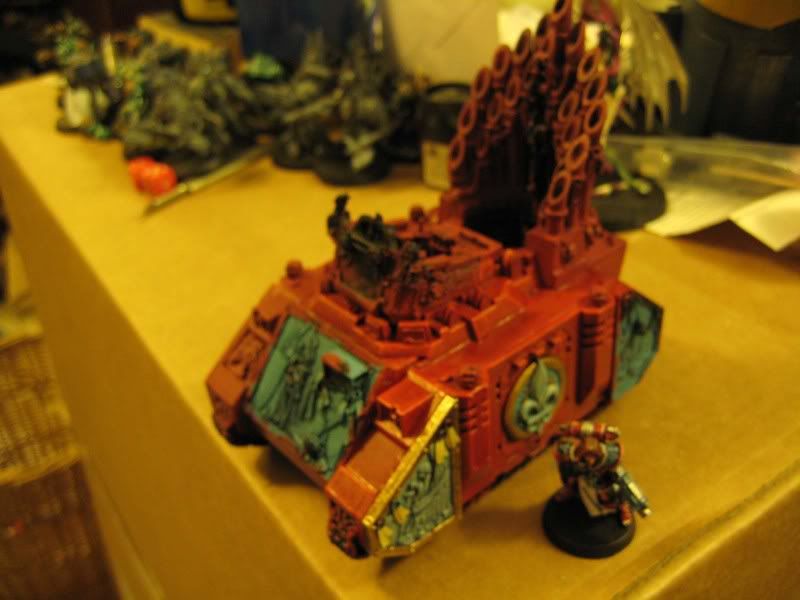 Not much of an army yet, but I'm quite pleased with how the colour scheme is looking. Quite a lot remains to be figured out, like whether I'll actually make a WH army or not. Fun models to paint anyway.
---
You can have your own opinion but you can't have your own facts.
Black Legion
,
Sisters WIP
,
Feudal IG WIP
.
---
Looking very nice Someguy, good highlighting on the Sister and the tank is coming along well.

Those models are quite decent especially the Exorcist. Those models are a work of art.
---
Hey Someguy that looks pretty sweet. Can you provide some hints on how you did that white on the side panels of the exorcist.
---
I used to roll the dice, Feel the fear in my enemy's eyes
Quote:
I'm afraid there's no authoritative source for thinking you're an asshole
Aramoro
---
Thanks guys.

The stone was pretty easy. I started with a 50/50 mix of enchanted blue and dheneb stone, then gradually added more dheneb stone and finally a little skull white. I gave the panels a very, very thin wash of 50/50 blue and black ink at the end. The gold edges were done after all that with a tin bitz-burnished gold blend.
---
You can have your own opinion but you can't have your own facts.
Black Legion
,
Sisters WIP
,
Feudal IG WIP
.
---
lookin good
---
Trust is a dagger, the hilt as sharp as the blade.
Death to the Imperial dogs
.
---
I like what I see. Damn cool so far and I will keep my eye on this one.
---
one thing I want is the ability to split my fire everywhere, it makes no sense that a squad of 10 guard or marines or whatever all have to fire at 1 target with everything, is the guy with the lascannon not smart enough to realize maybe he would be better off firing at the massive tank looming overhead instead of the little man no bigger than a squat running at him, or is that far too complex for the 10yr olds?
My Thousand Sons Project Log
My Warriors of Chaos Project Log
My Cryx Project Log
My Necron Project Log
---
Looks very nice. I'm liking the stone on the exorcist specially.

They should really stand out on the battlefield
---
Always nice to see a classic exorcist around. Very nice painting i espescially like the white highlights.
---
A great tactician knows that victory is one part planning and nine parts faith

Remember Alex arrogance killed the person nobody liked.

Witch hunters Order of the Purging Blade Tally
Wins - 9 (2000 pt space marine force)
Losses - 3
Draw - 3
---
Exorcist is nearly finished now, after a ridiculous amount of work. I have truly never had so much trouble building a figure or taken such a long time painting it. It would have been a whole lot quicker to scratch build it.
All that said, I'm pretty pleased with how it's coming along. Just a few little badges, insignias and the loader to do now.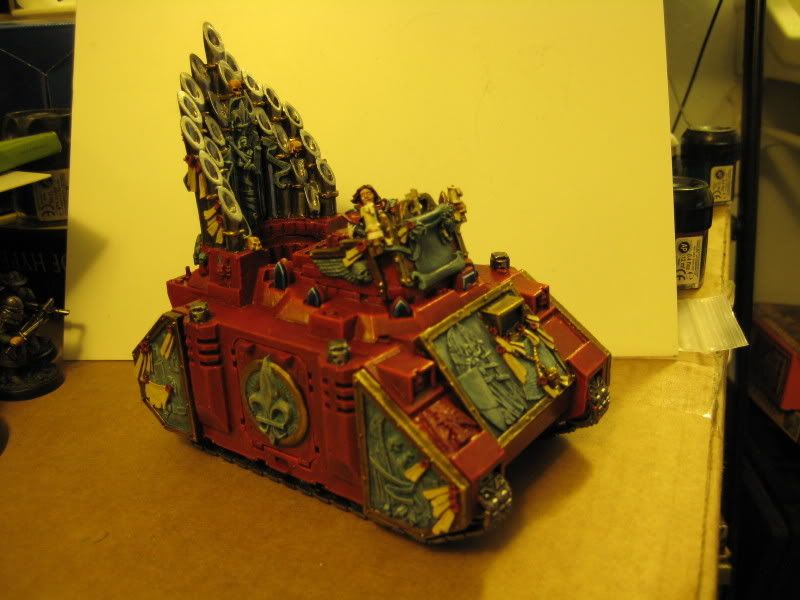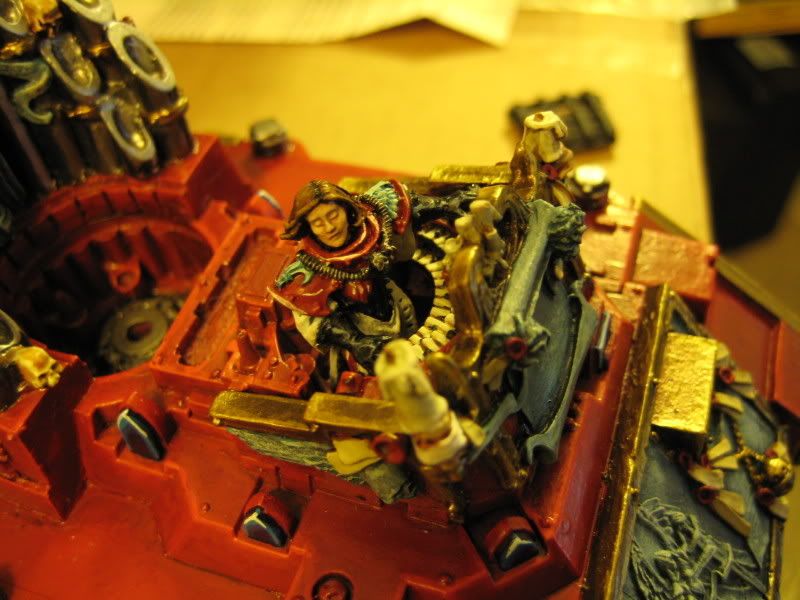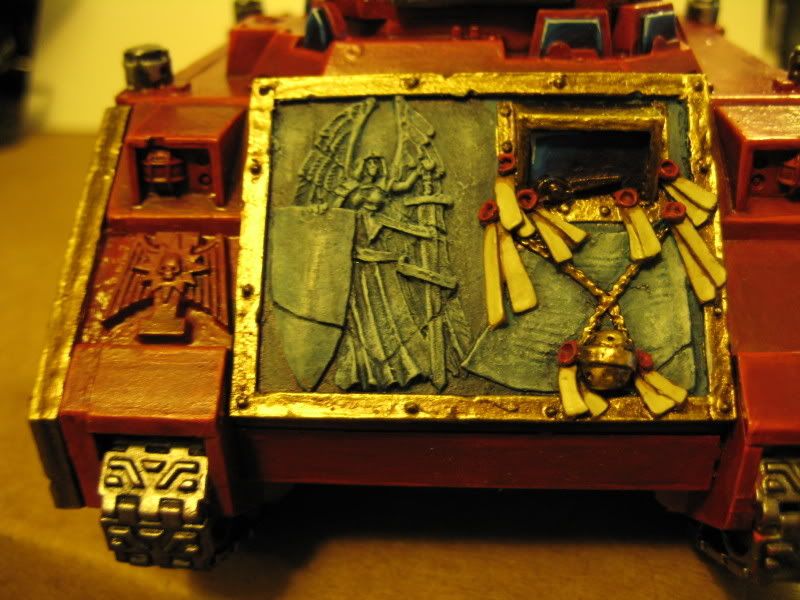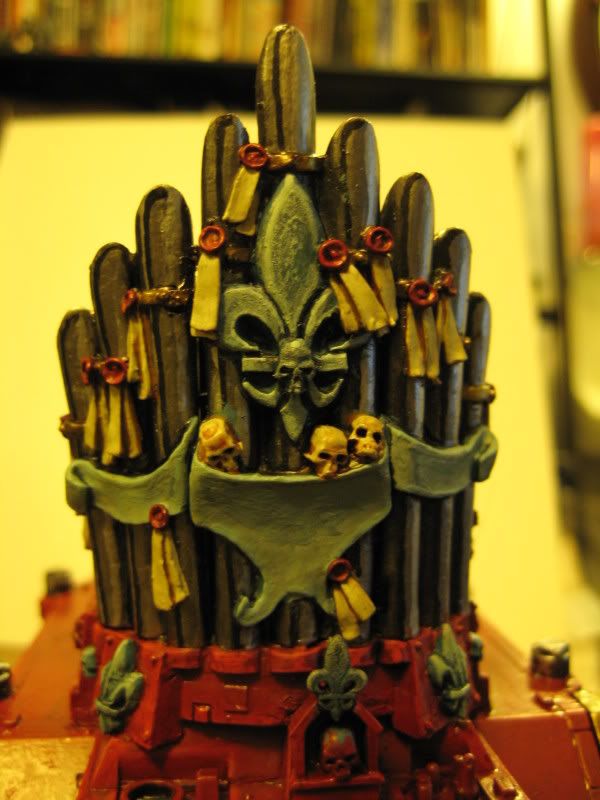 This is the loader. I have a problem with this guy: I think he looks totally ridiculous. I might have to do some converting here, adding further to the time spent on this project
. Still, I'm not going to let the whole thing be spoiled by having this weird, one-armed piece of crap stuck to it.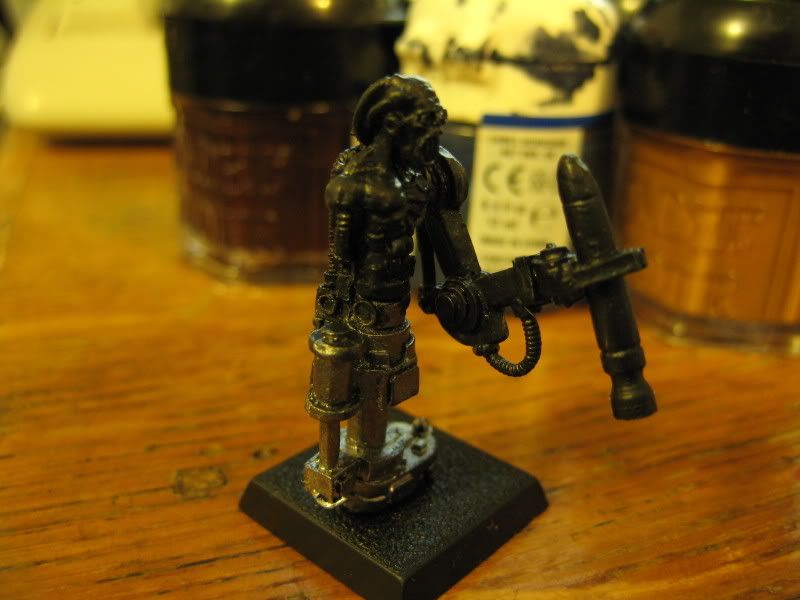 ---
I made a better servitor I think. I feel a lot happier about it anyway. I doubt anyone else will notice the difference unless I tell them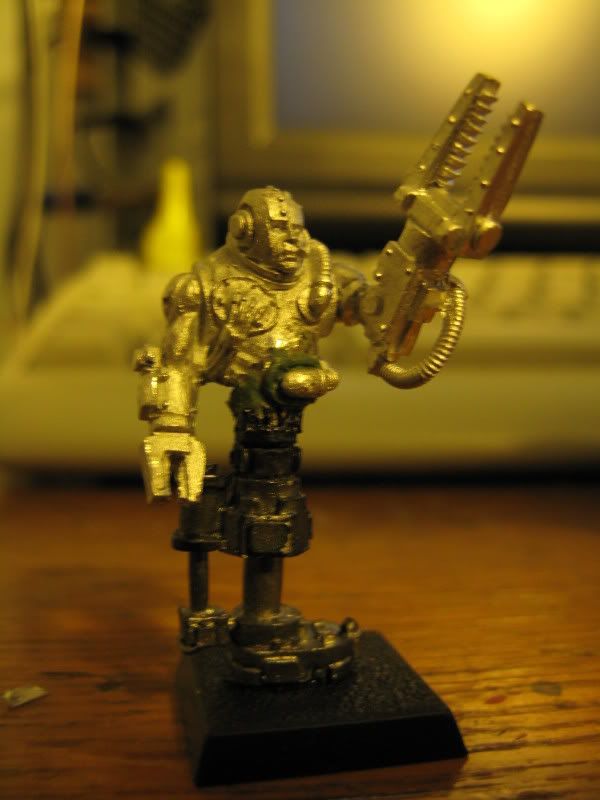 Lower Navigation
Sisters of battle test figs/wip