Greater Deamon of Nurgle
---
My newest Greater Deamon VERY early WIP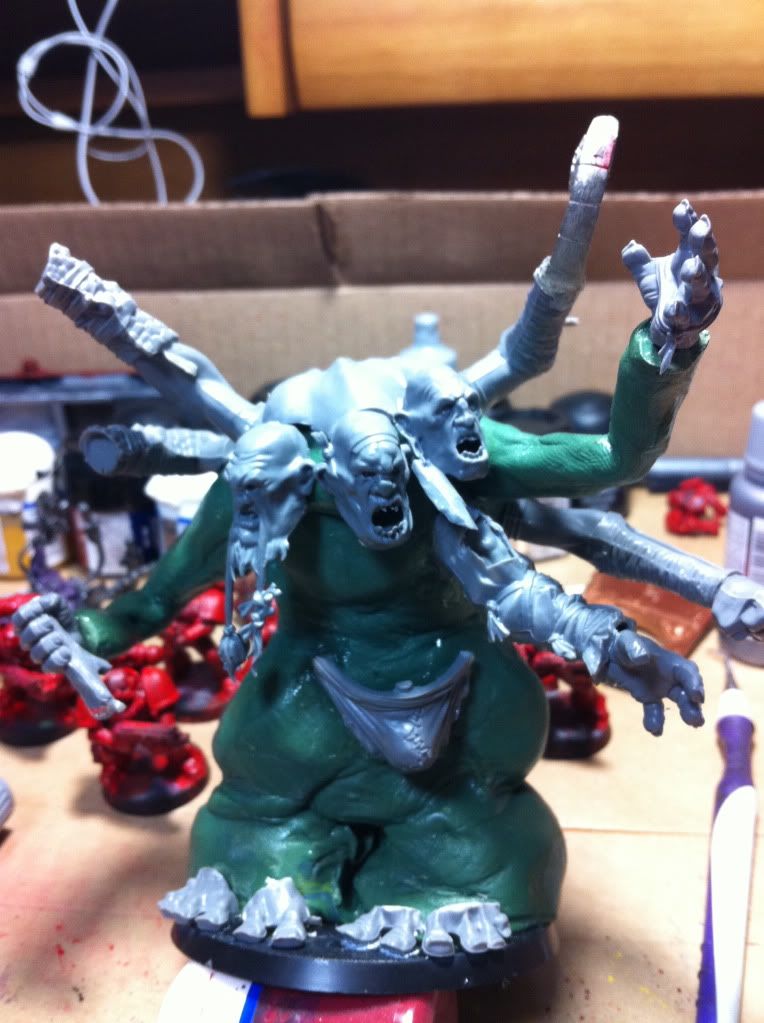 ---
Interesting start. I will follow your progress and see where it goes.
---

Commissions, Project Logs, and Galleries
Follow me on Twitter: @MidgesWorkshop. You can aslo follow me on face book Here
---
I like it, very unique aswell, not cheap either from the looks of it.
I look forward to seeing more.
---
It's a blob!
Nice start, and a great concept I'd imagine. Do you use any other putty material? Seems a lot of GS to be using on one model
---
There is a golf ball and two bottle tops that make up the bulk of the torso and legs that are covered by green stuff. It's not sold GS.
Tzeentch laughs at likely
Join Date: Dec 2009
Location: Inside my Head, Bristol, UK
Posts: 8,556
Reputation: 44

---
Using the giant is a innovative starting point.

This looks like it could have potential.
---
cool concept + rep
---
Interesting so far, looking forward to seeing where this goes!
Lower Navigation
Greater Deamon of Nurgle