Gloria ad Imperium! Roman Space Marines
---
Please excuse my limited knowledge of Latin...
Anyway, a while ago I made a thread documenting the beginnings of my first few projects for my Roman marine army. It went on for a while, so I've decided to bunch everything here instead. Eventually, I plan on creating a nice big space marine legion (lots of greenstuff, bleh!), but due to exams and such I haven't had the opportunity to do much yet.
So, here are a few old pictures of I had done months ago:
The commander (and his chariot):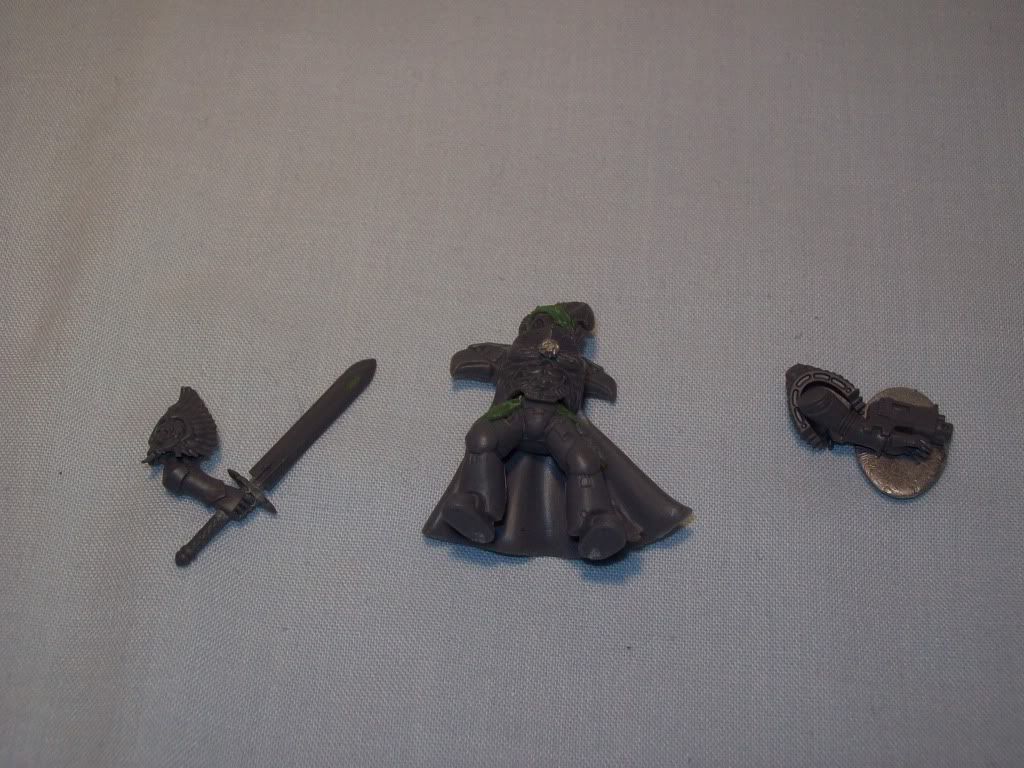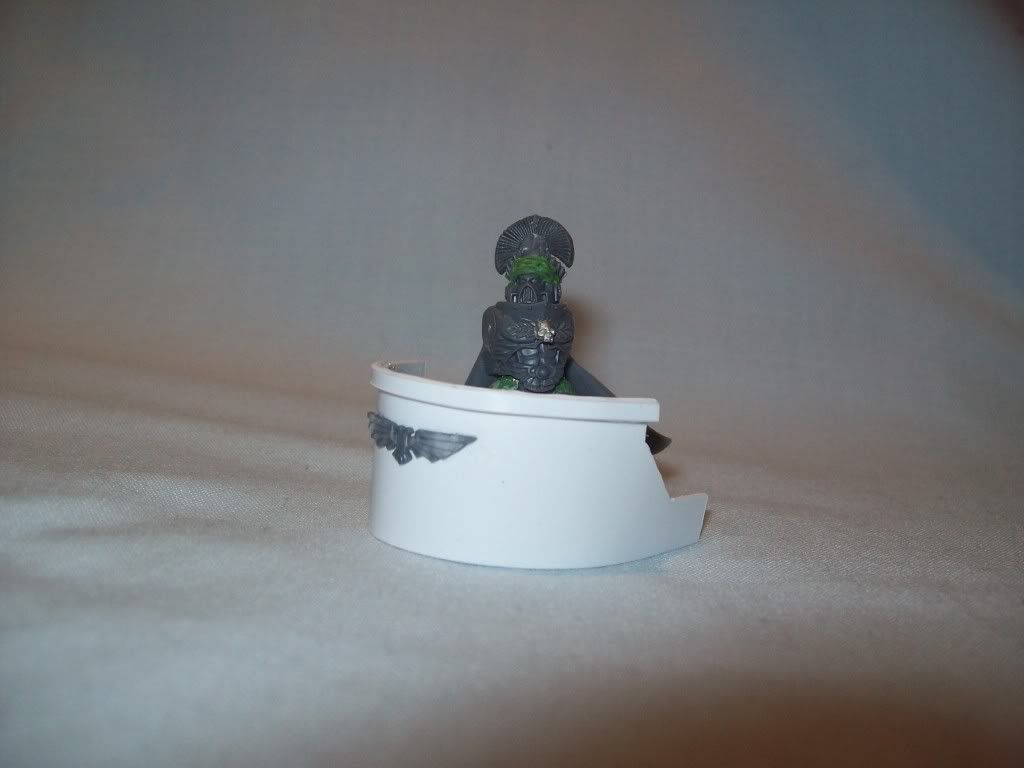 And the ever-popular Ballista-Vindicator (I call it the Ballistacator for short
):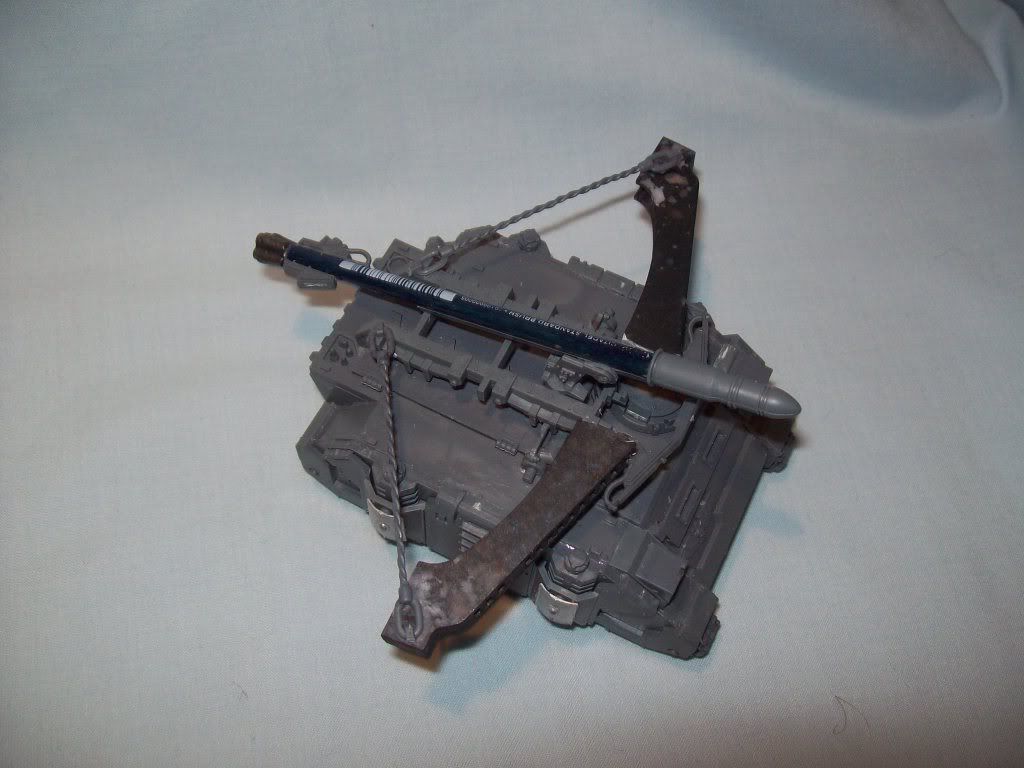 Oh boy did that ever get mixed reviews... lol
And a few unmade tactical marines.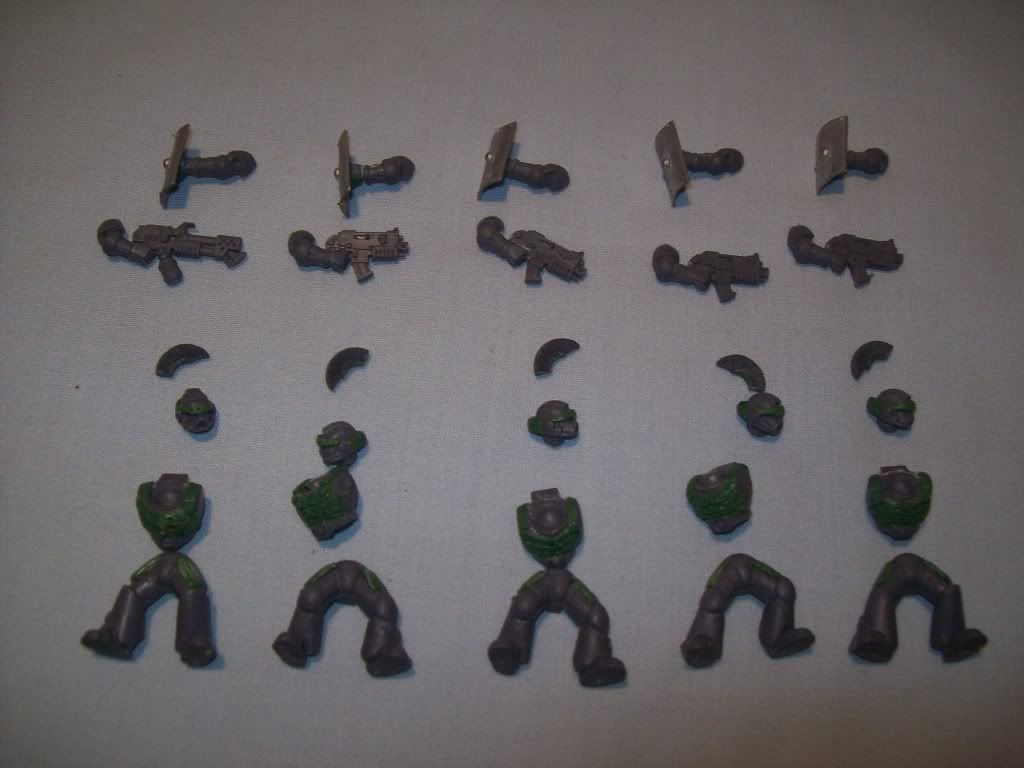 This last weekend I found myself with a lot of spare time, so I got to painting! The Ballistacator and commander are now done. I just sort of made up the colour scheme as I went along (as I tend to do), so at first I wasn't too sure of it. I like it now though, I guess it gets better with age.
The commander: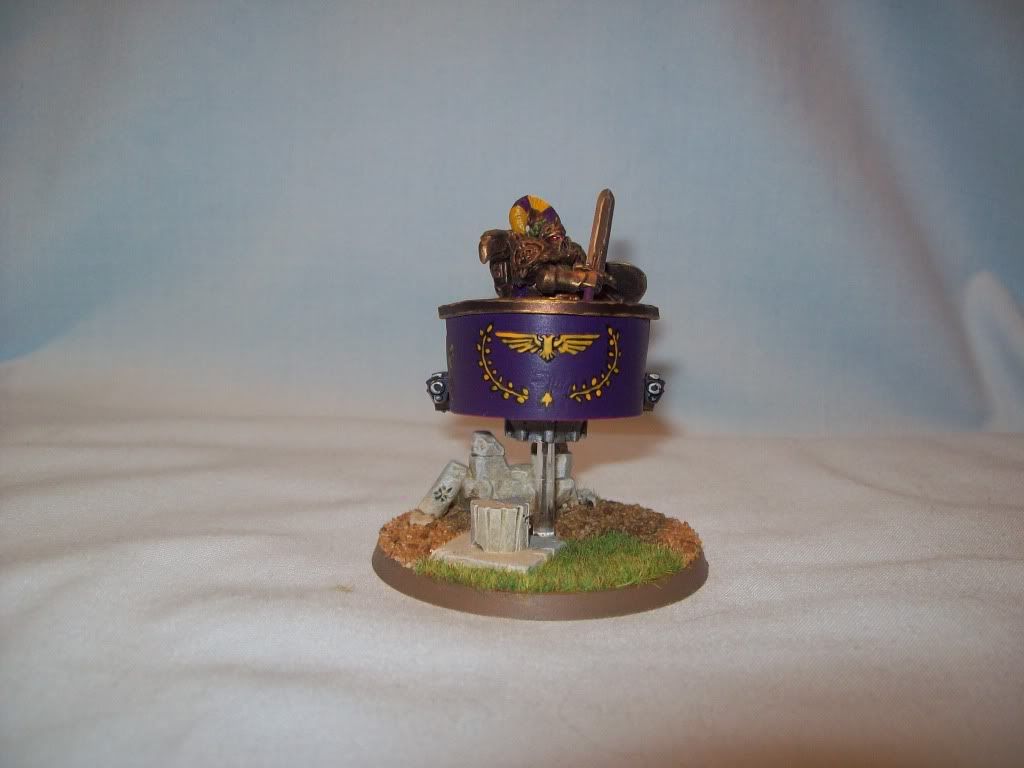 The Ballistacator: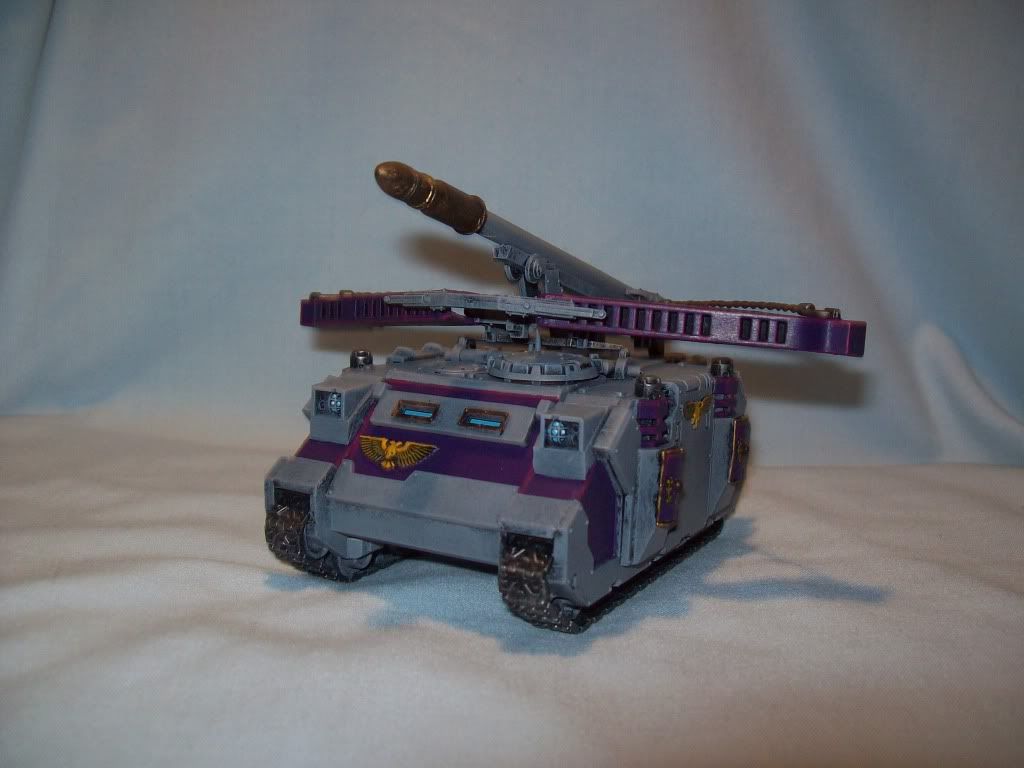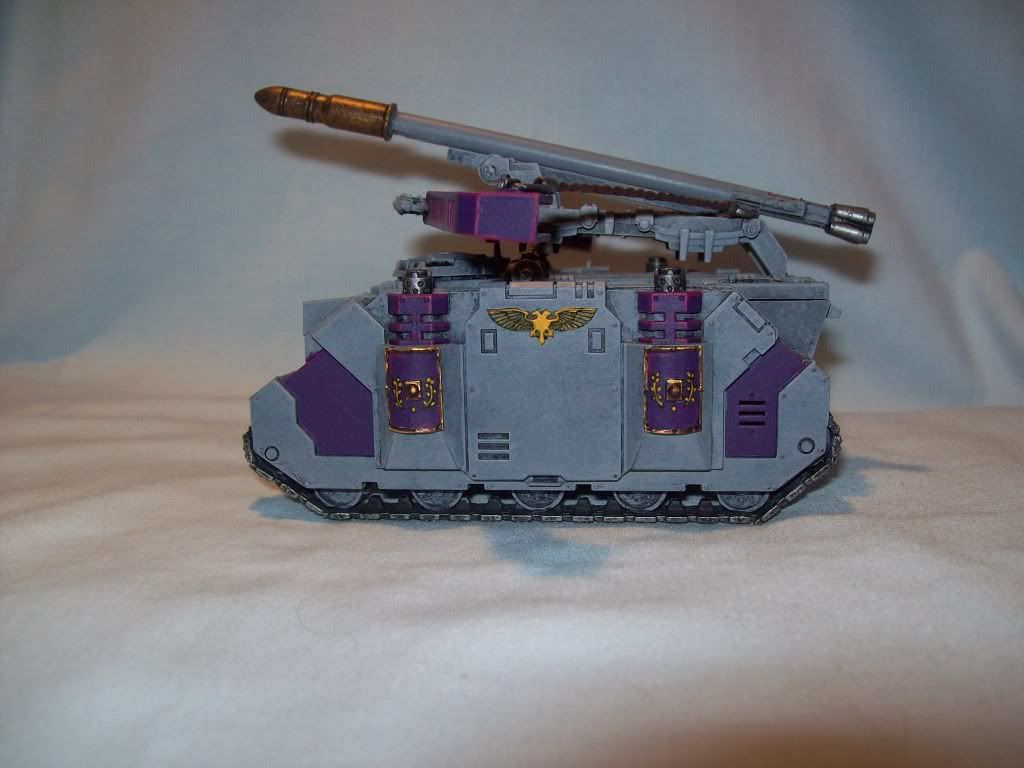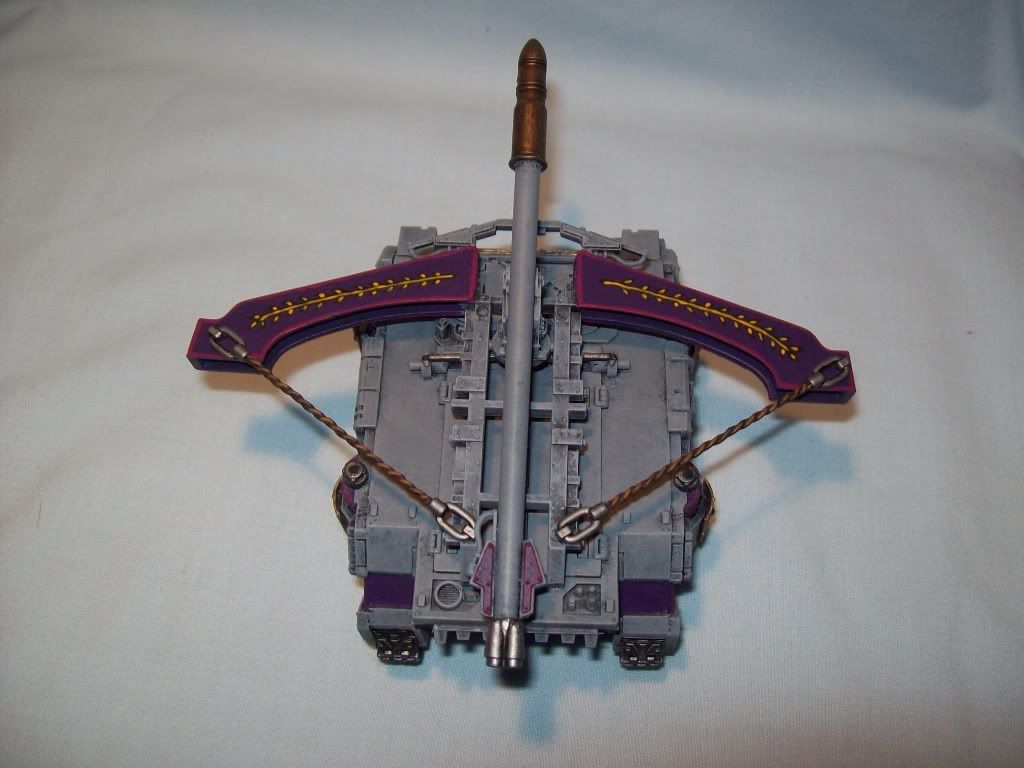 Oh wow, that's a lot of pictures! Anyway, that's what's done so far. My exams end next week, so I hope to have a good couple squads of tactical marines done by the beginning of January.
Thanks for looking, and C&C are always appreciated!
---
Thats pretty fucking awesome!
Great work man!
---
[Flerden] 9:05 pm: Why the hell can't he just go offline if he goes to watc tv?
[dark angel] 9:06 pm: It is Doelago, we will never know
---
I have to admit, when i first saw your Roman Marines (In another thread), i couldn't see the greenstuffing good enough, but now i see it's pretty good. What about using the studded tabard from the Commander kit on the commander?

+rep!
---
Visit my Sons of Iron log!
Quote:
Originally Posted by
bitsandkits
Those bloody bits websites are a pain in the ass!! maybe they could sell the same bit to multiple people and they can share it on a rotational basis, like a time share, so that terminator cyclone missile launcher you can have the first week in april, two weeks in august and random rolling weekend in December.
---
Awesome, I'll be following this thread with intrest
.
---
TBH when I saw the minis without paint I thought the GS looked like shit. But the paint makes it look phenominal! I especially love the Ballisticator!
I do have to admit the chariot seems a little plain. I mean, AFAIK there's no engine....
Awesome as a whole, +rep!
---
And what shoulder, & what art. Could twist the sinews of thy heart?
And when thy heart began to beat, What dread hand? & what dread feet?
What the hammer? what the chain? In what furnace was thy brain?
What the anvil? what dread grasp, Dare its deadly terrors clasp?
When the stars threw down their spears, And watered heaven with their tears,
Did he smile his work to see? Did he who made the Lamb make thee?
---
Last edited by Scathainn; 12-17-10 at

07:30 PM

.
---
That's a fantastic paint job. The chariot is very cool, and I can see the ballistacator being copied more than once. Well done.
---
Thanks!
So, to answer a few questions...
I did try to use that tabard that comes with the commander kit, but it didn't fit too well with the BA chest plate I gave him (after all, he needs abs!), so I just abandoned the idea and made a couple smaller ones on his sides with greenstuff. Then I did the same with the tactical marines, so it all works out.
No engine on the chariot? Well, that may be. I guess it runs on the same magic my Helblaster Volleygun Leman Russ Executioner runs on.
I will count it as a bike though. Originally, I planned on making a whole command squad on chariots with storm shields and power weapons/fists. It would have been fun and fluffy to use, but at over 500 points... I think I'll make that a project for after I've completed a 1500 point army!
Thanks for the feedback on the paintjob too. I guess my painting instincts paid off, lol.
With any luck, I'll be working on my tactical squads by next week sometime.
---
The commander looks great. The green stuff is cool. I looked at it though and something was bothering me and eventually I worked out what it was. I think his eyes need colouring. He looks a bit flat to me.

The chariot needs some kind of evident propulsion. It looks weird on it's own.
Lower Navigation
Gloria ad Imperium! Roman Space Marines