Nurgly Project of Doom
---
Alright, I figure this might actually give me a reason to work with more of a purpose then I have been lately. (It took me almost 3 weeks to paint 5 Chosen....
)
So, to spur me into working, I have decided to keep a project log of my current project... which is building a meaner, greener, and more disease infested army then my previous one.
I'll also post a few pictures of my old army so you can decide if I have chosen correctly or not...
I have a squad of plague marines completed, and another one that is about ready for a base coat. I also have a Daemon Prince that is in progress of a heavy dose of green stuffing, and if I play my cards right... will have a jump pack made from a valkerie very soon (keep your fingers crossed
)
Anyways, I can't get photo bucket to work for me at the moment, so I will try to get them posted as soon as I get home.
Senior Member
Join Date: Jun 2010
Location: Diagnolly horizontal to the left/right of your adjacent positio
Posts: 191
---
okay awesome looking forward to looking at those pics , and hears an idea you can use is horns and goo hardened or gooey your choice
---
I Vote Bring Back the Rainbow Warriors

Okay have a nice day and hit me up for Kf anytime okay btw if you dont know what kf is it's KillingFloor

"Do not ask which creature screams in the night. Do not question who waits for you in the shadow. It is my cry that wakes you in the night, and my body that crouches in the shadow. I am Tzeentch and you are the puppet that dances to my tune..."

- The Book of Tzeentch - Codex: Chaos Space Marines
---
Gooey, but not so much that its overstated... I hope. I have been trying to add enough to make them convincingly nurgly without making them look like a heeping blob of green stuff. I do add some horns every now and then... but I don't really see nurgle as a horn covered army overall.
---
ok, so here they are. (I apologize for the poor picture taking... I need to find a better light source)
The Chosen squad (Decided to make it a 7 man squad for fluffiness, so 2 are yet to be finished)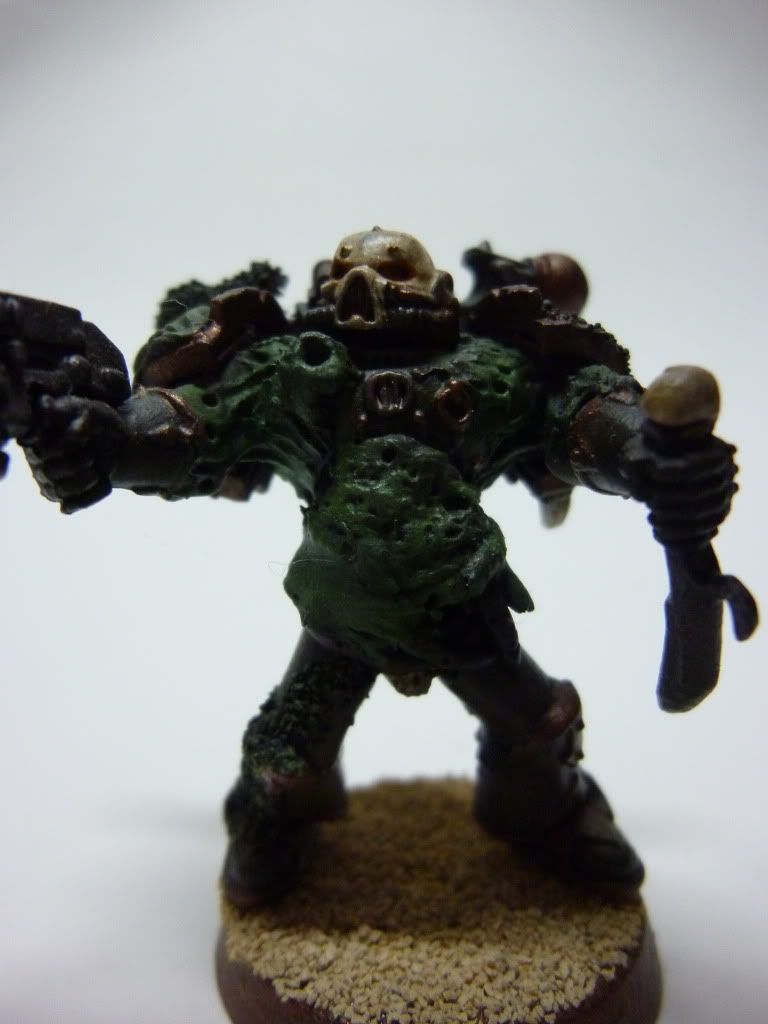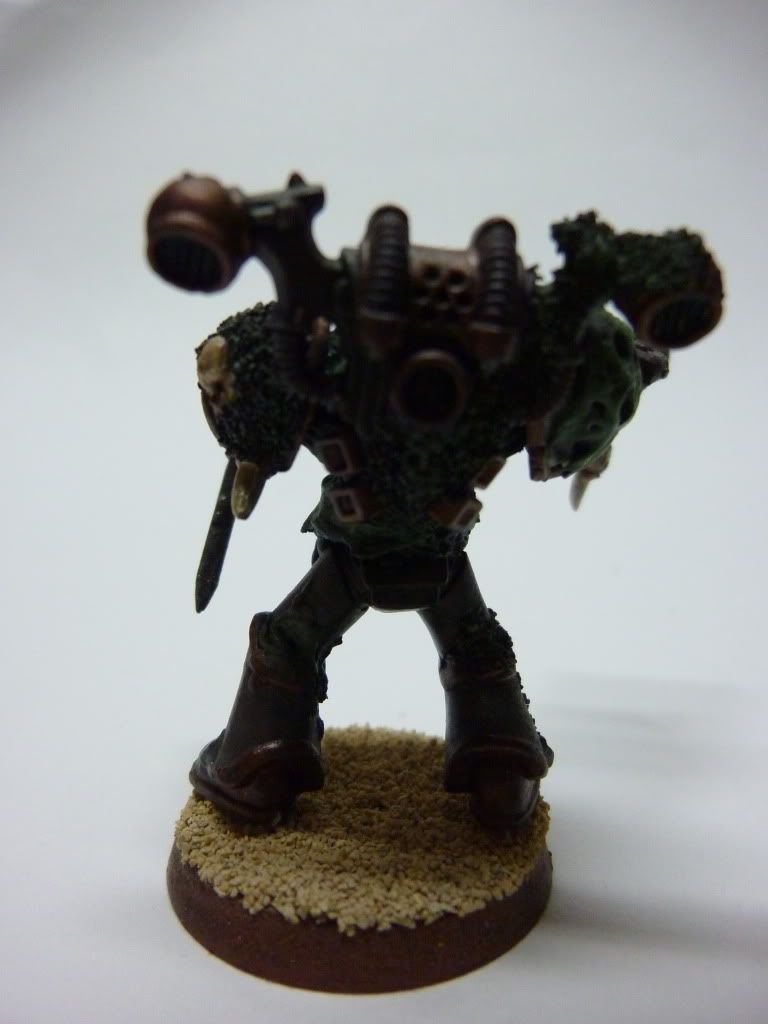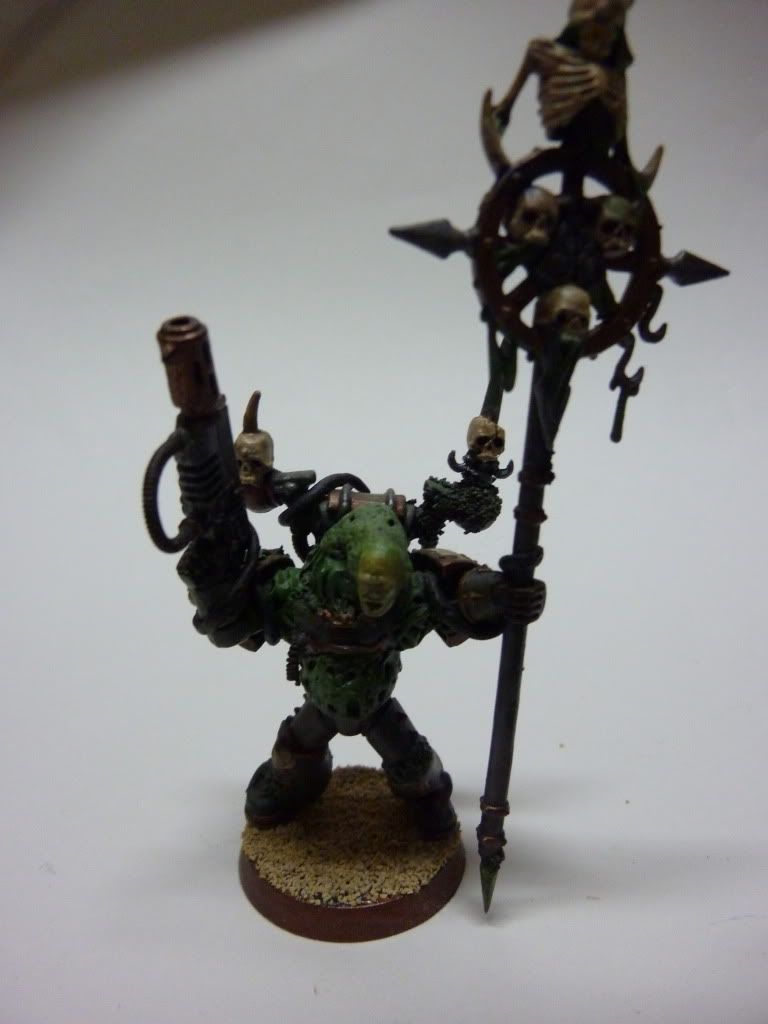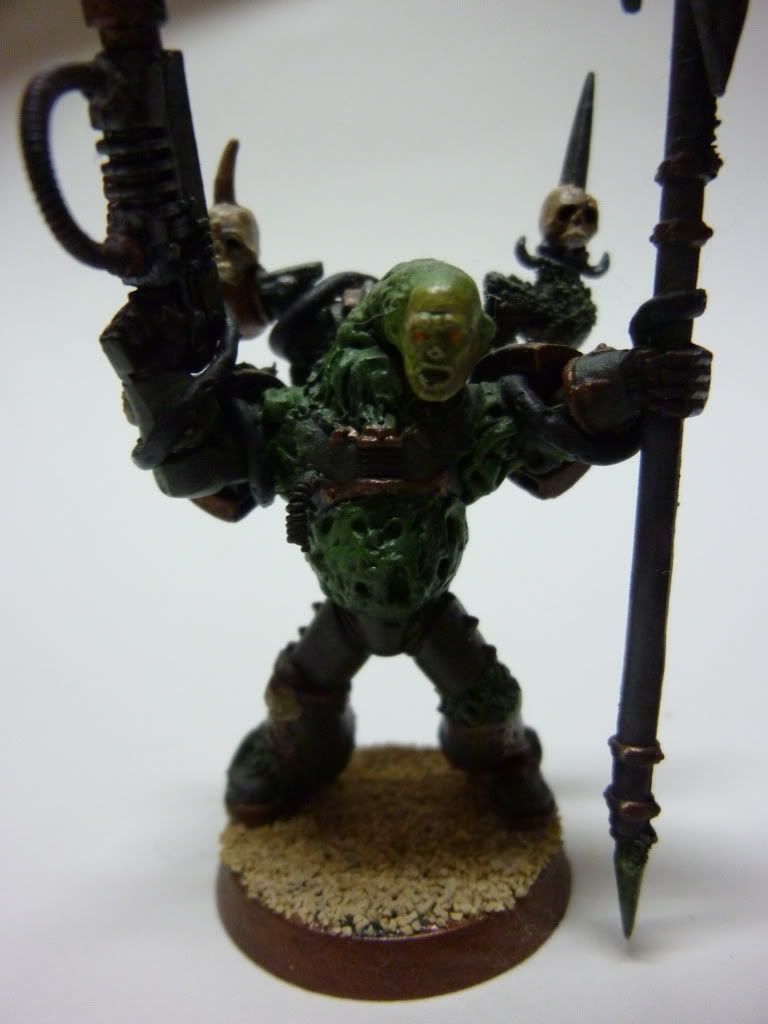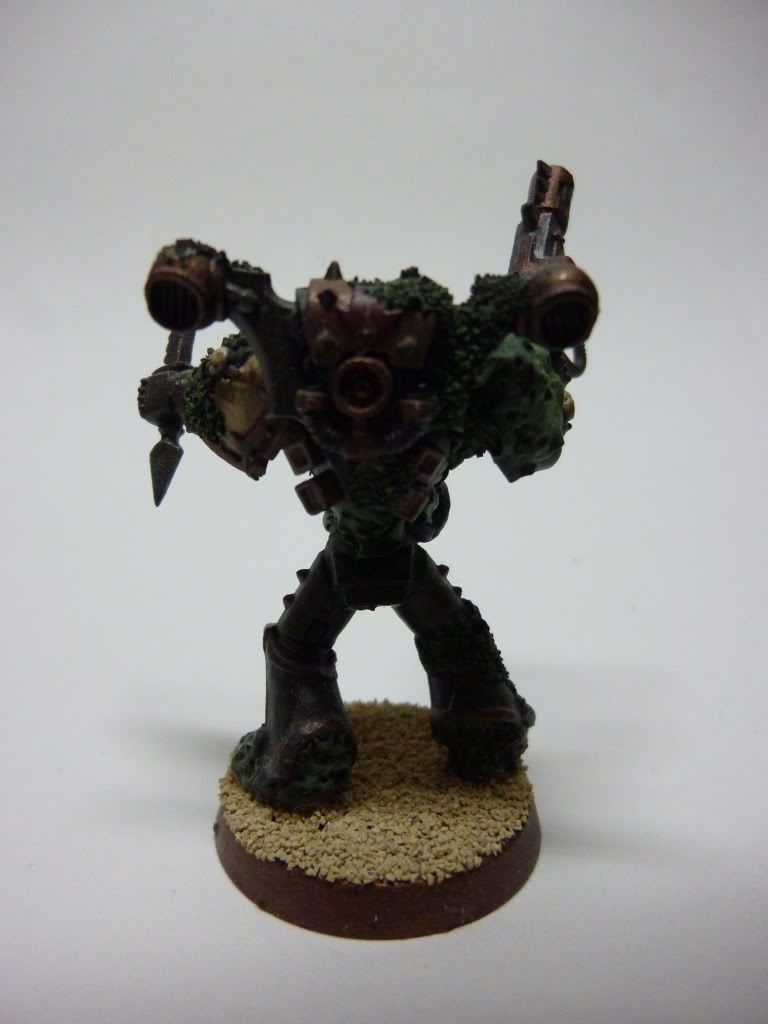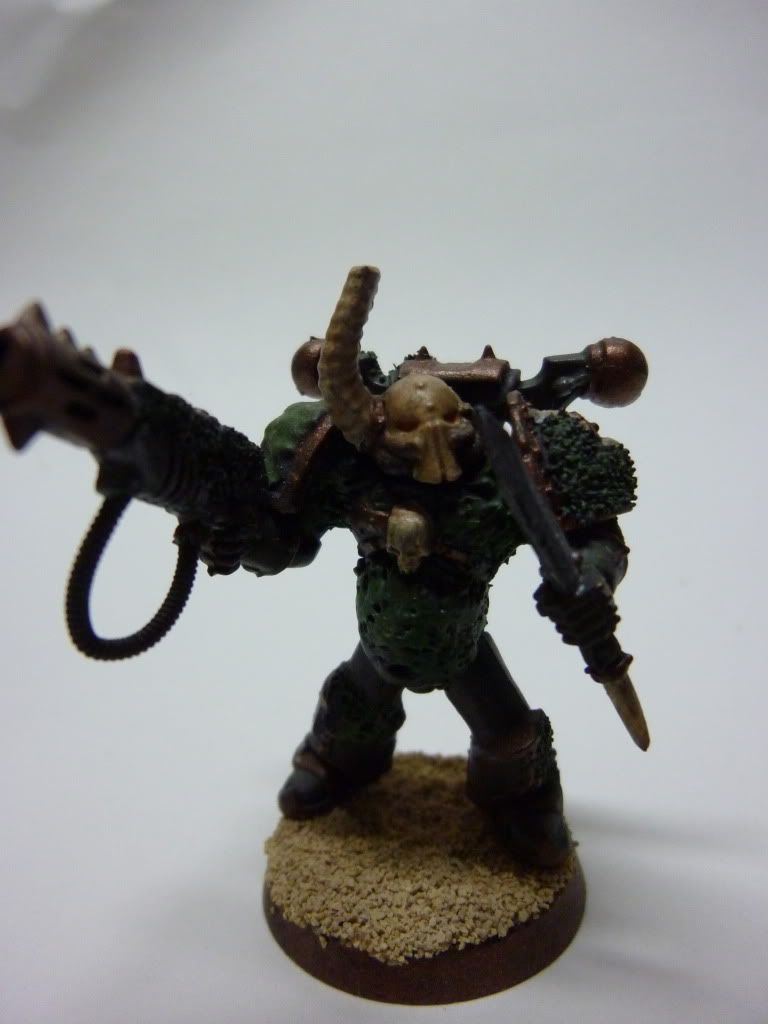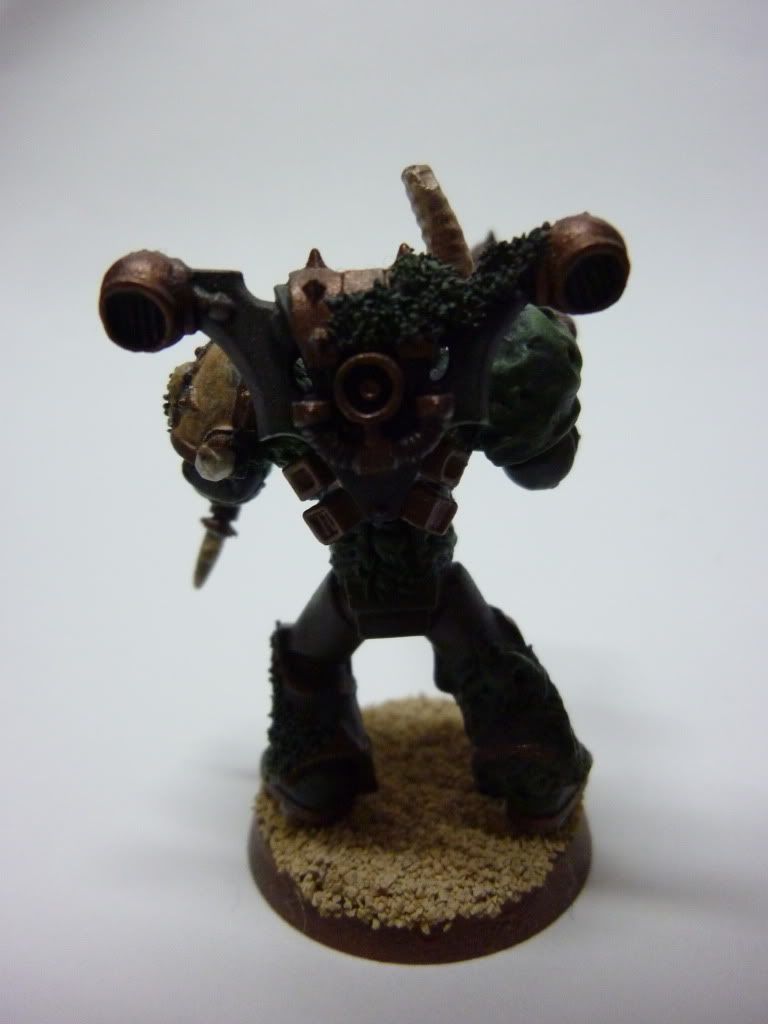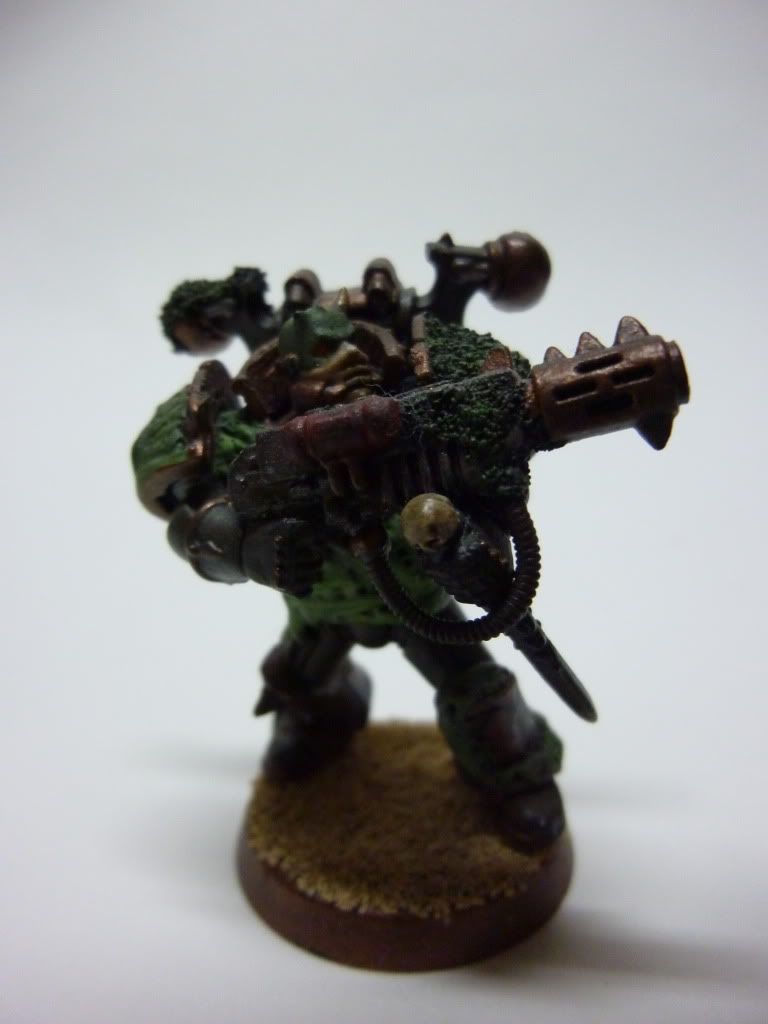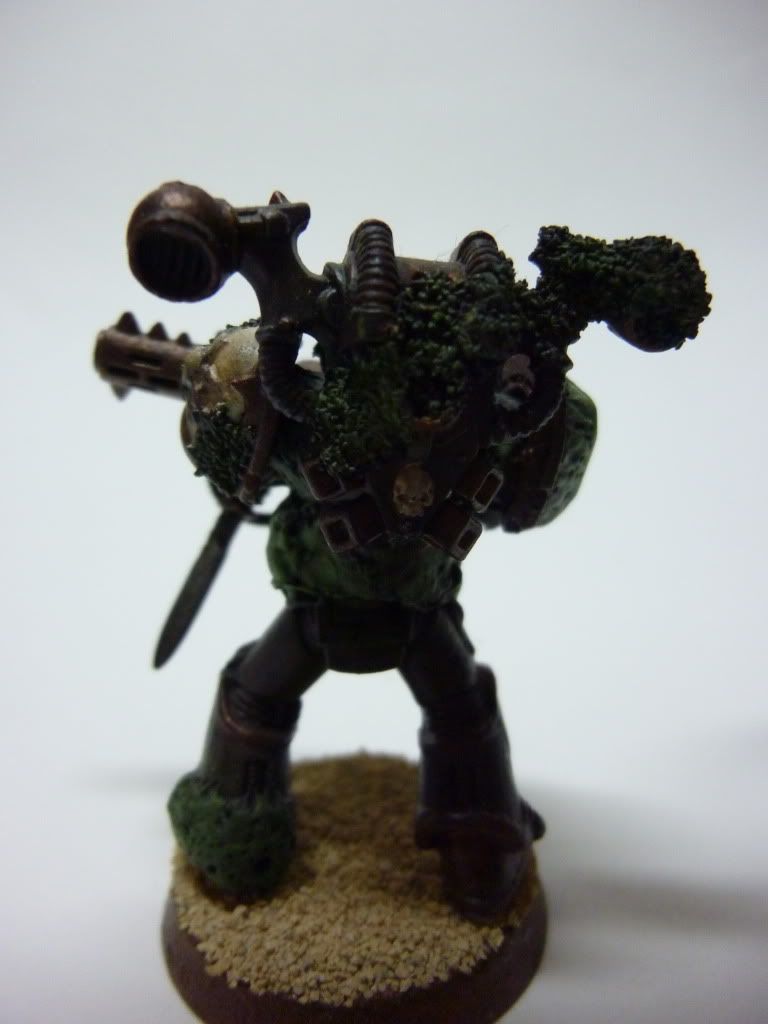 And the 2 unfinished Chosen members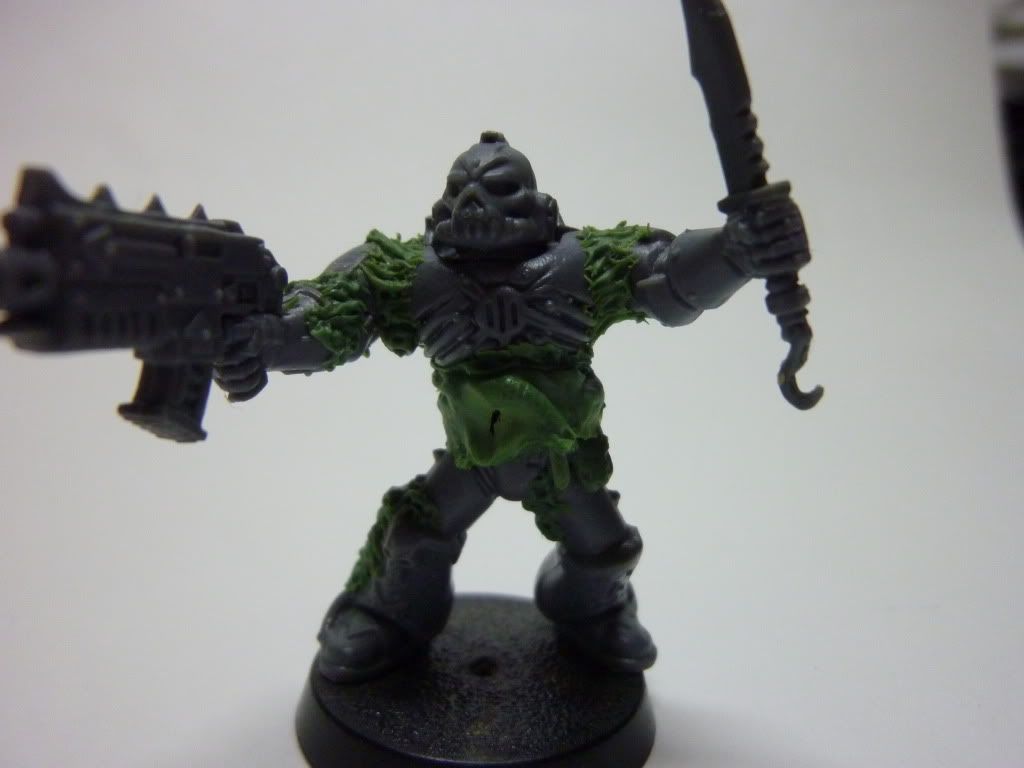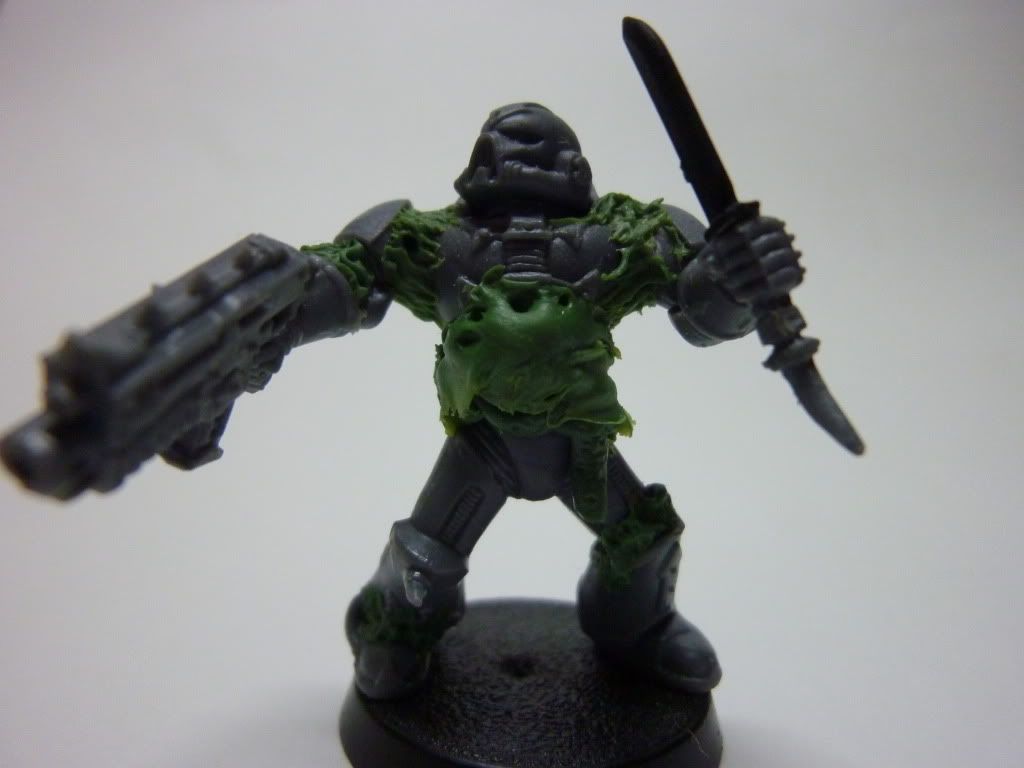 My Completed Plague Marine Squad
Champ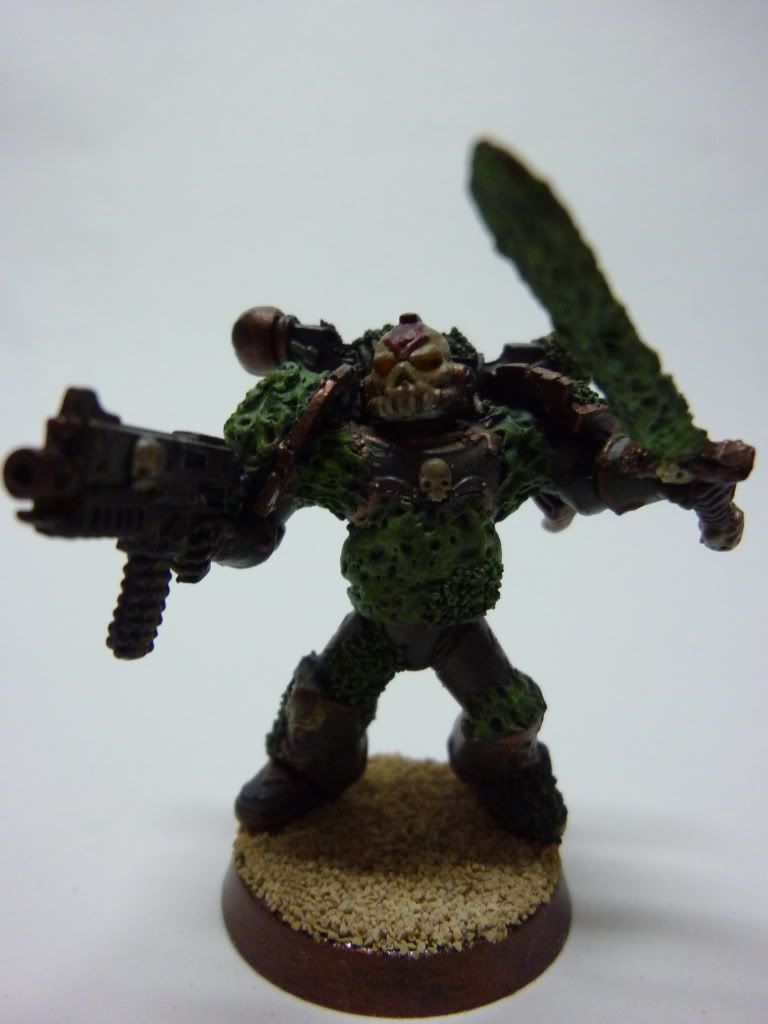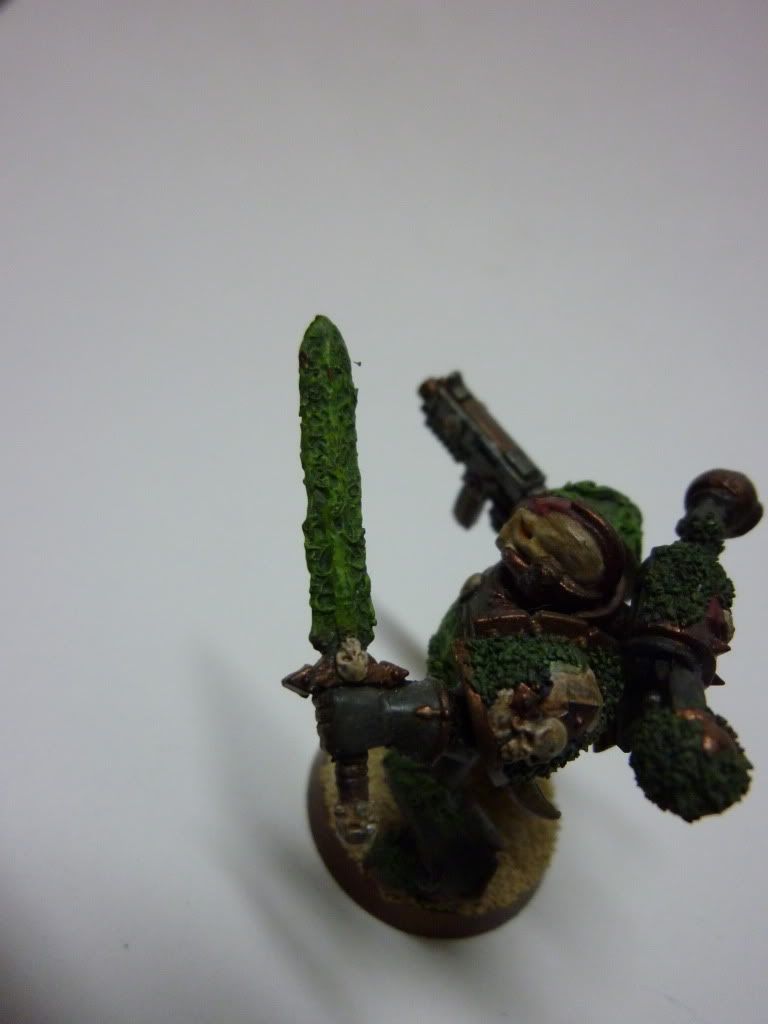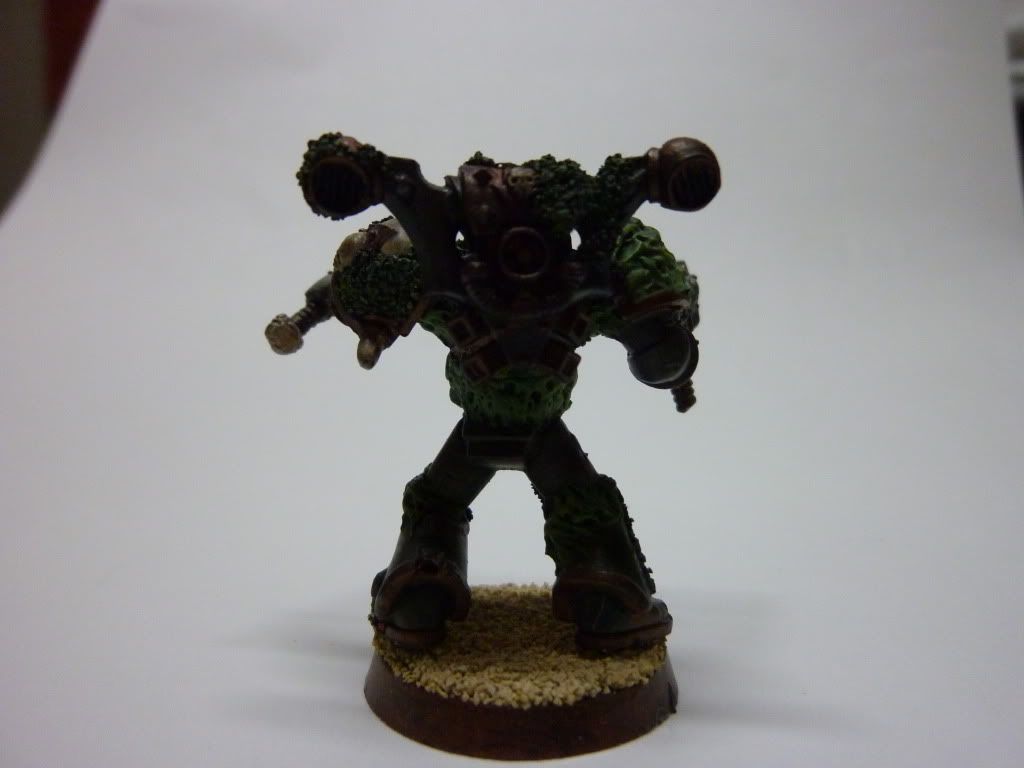 Plasma Gunner #1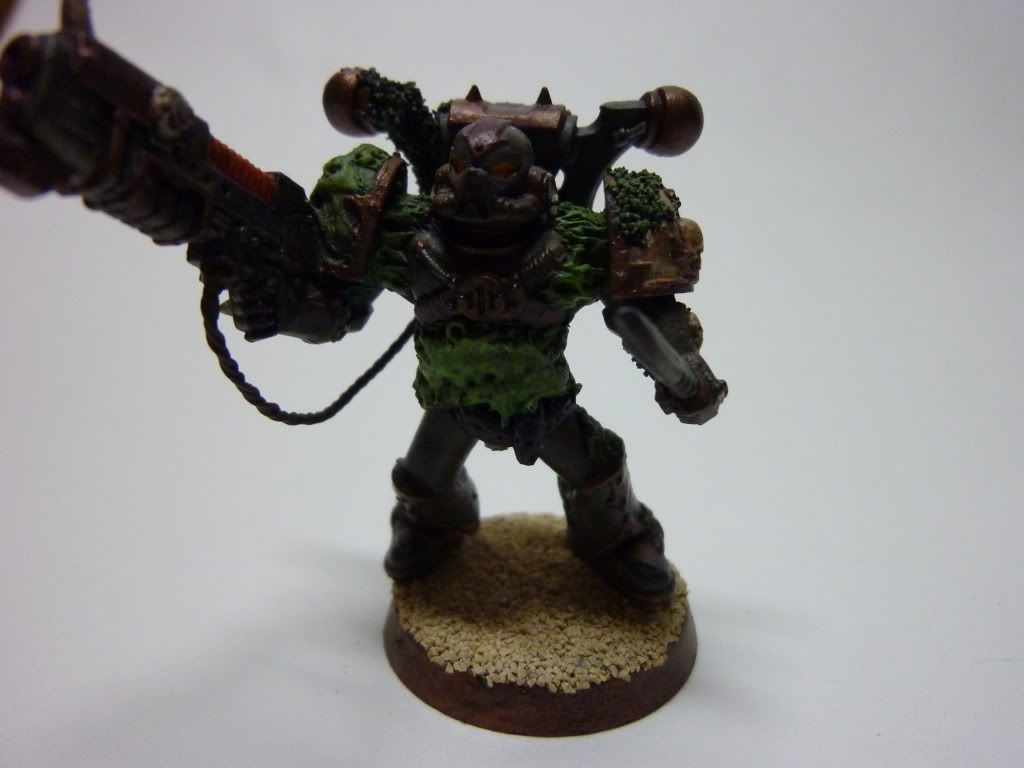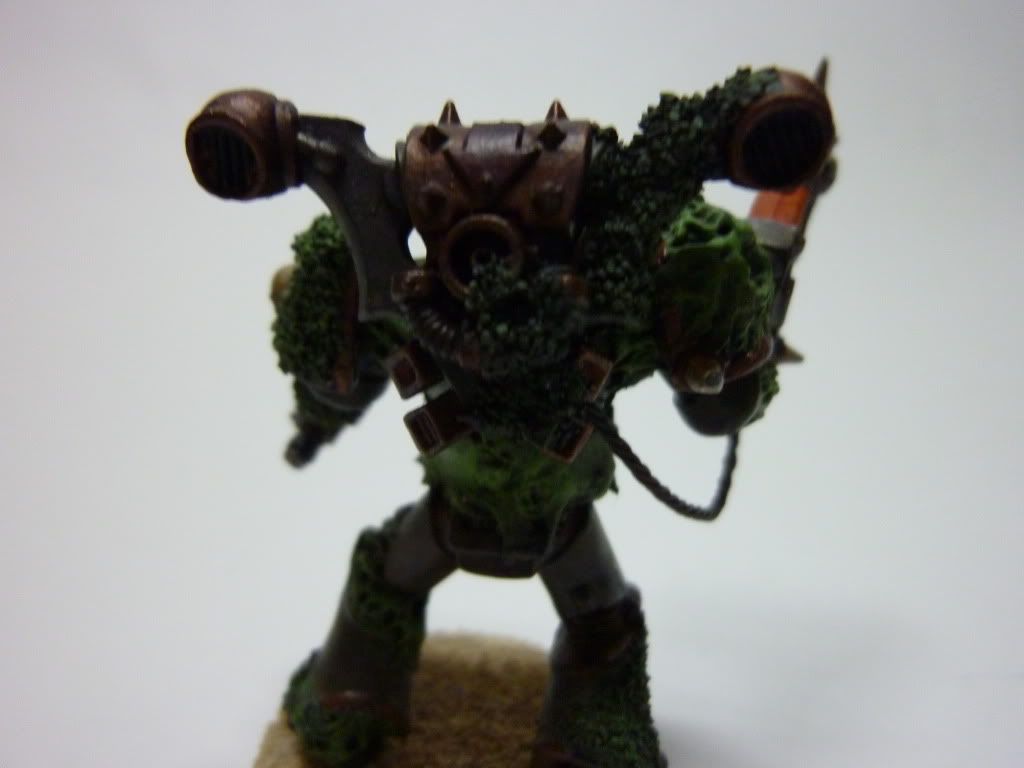 Plasma Gunner #2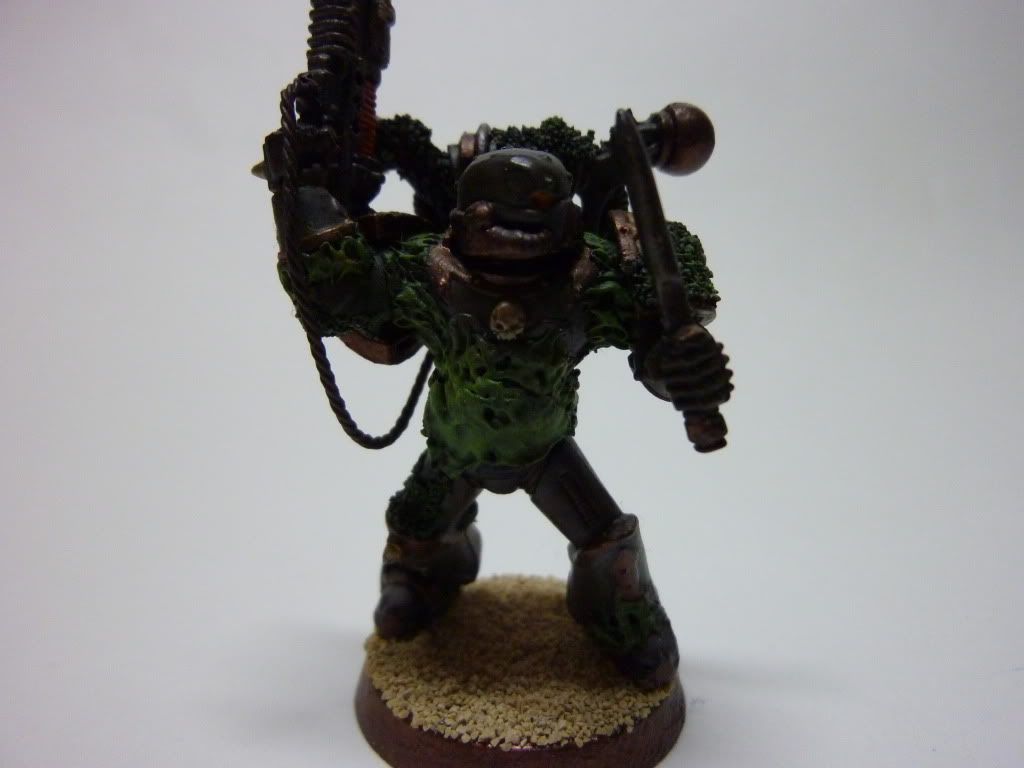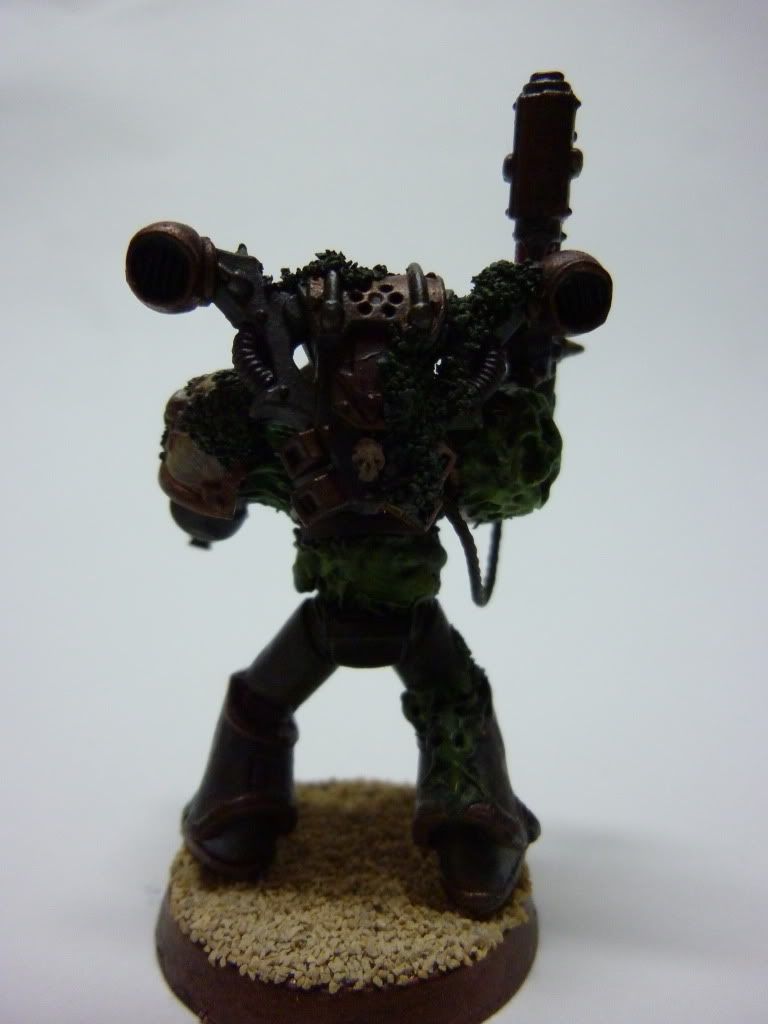 Grunt #1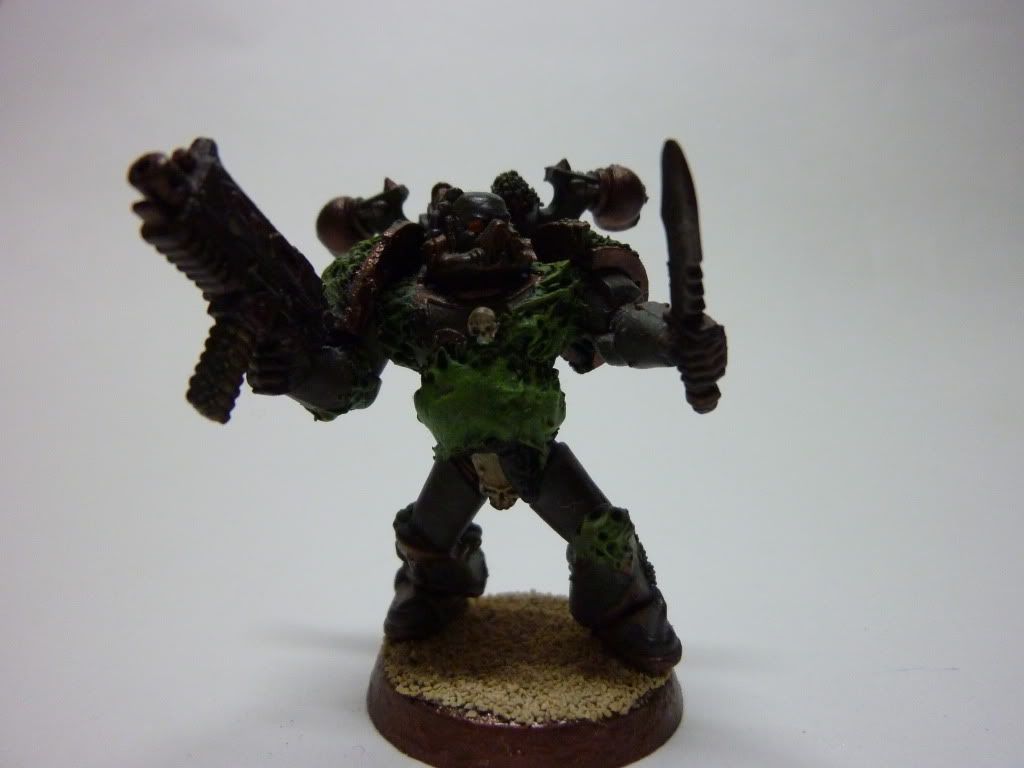 Grunt #2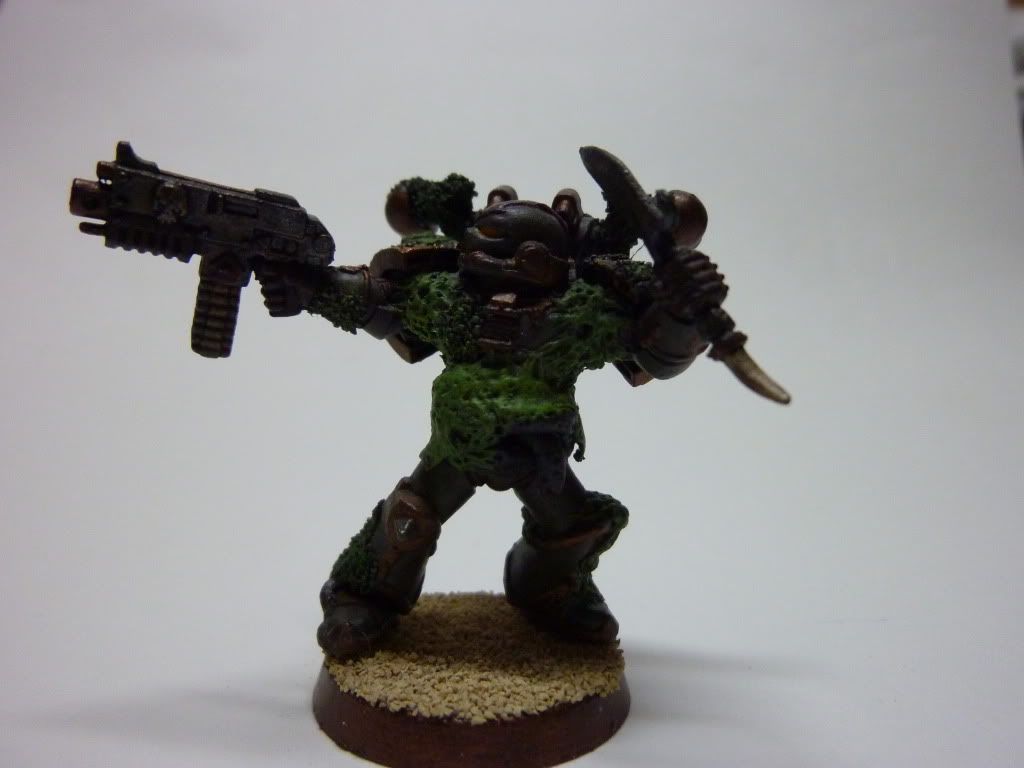 Grunt #3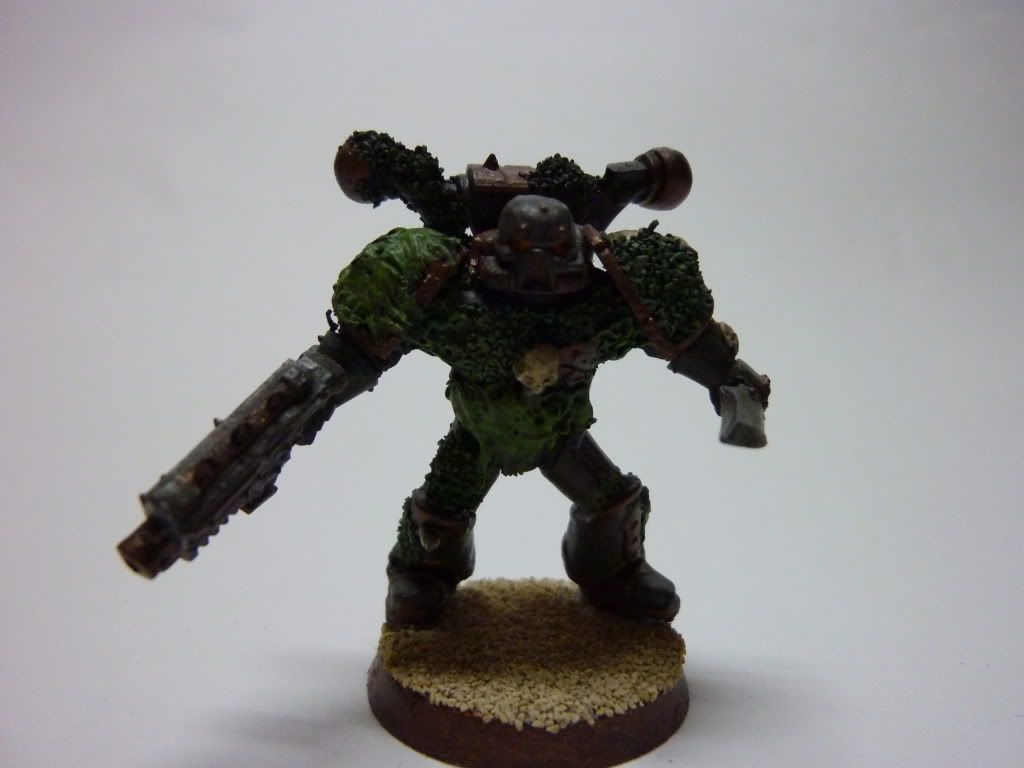 Ok, I must have forgotten to load the rest of this squad onto photobucket... so the rest are going to have to make a guest appearance on a later post.
Now, The incomplete squad of plague marines
Champ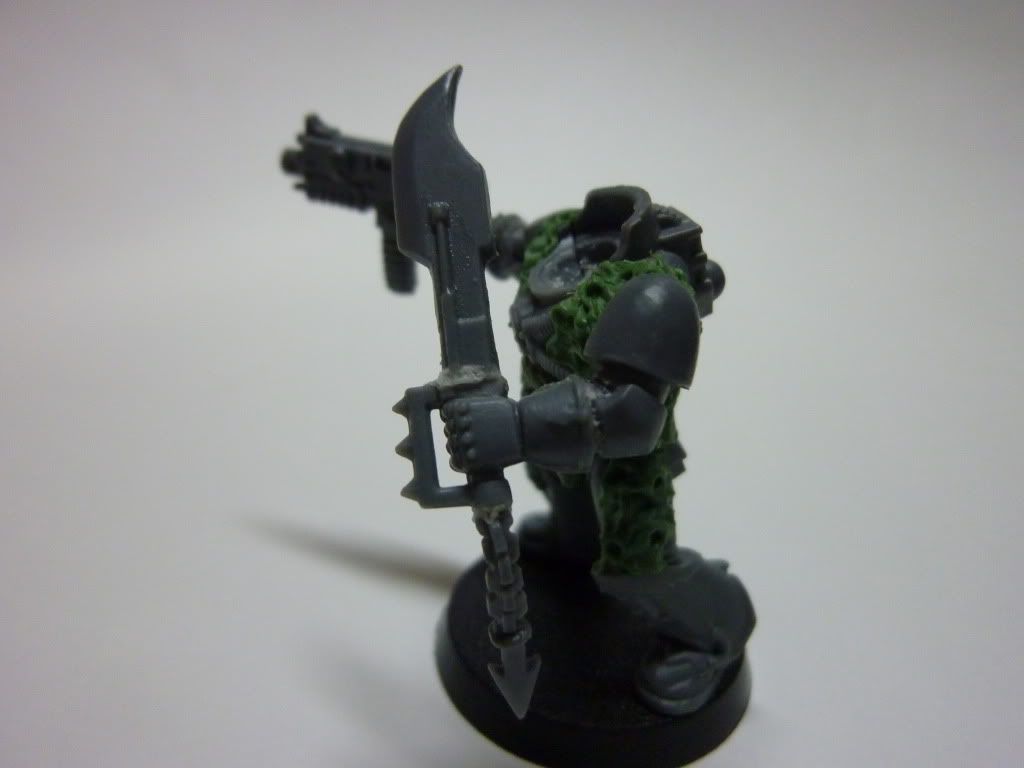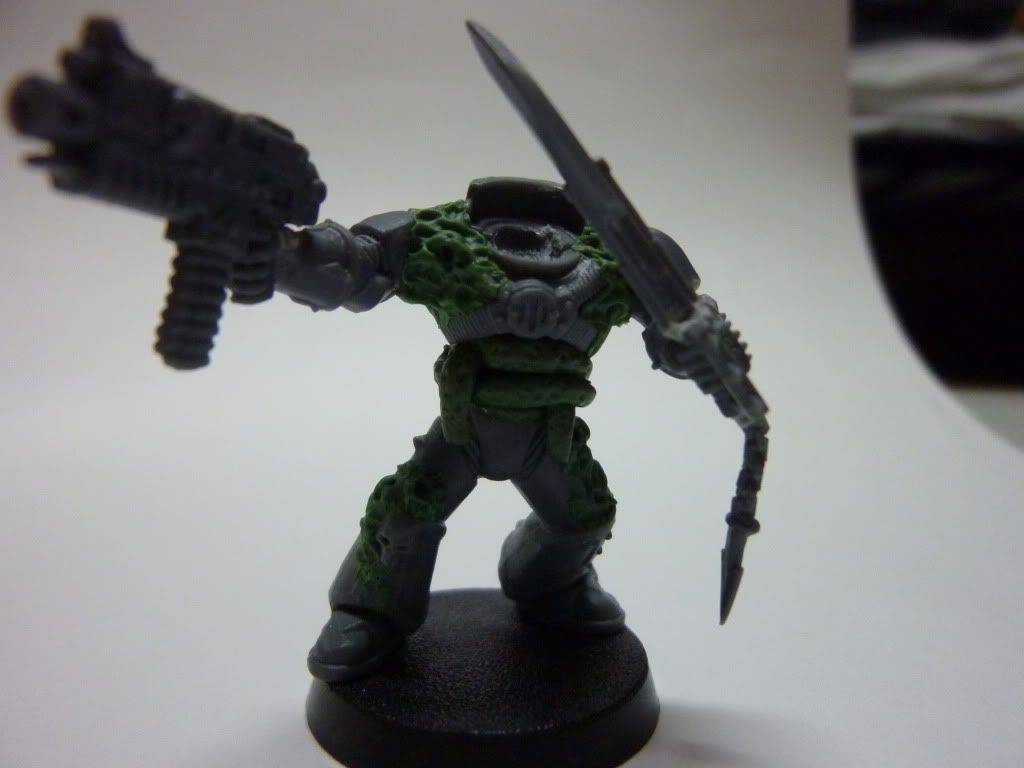 Mr. Bayonet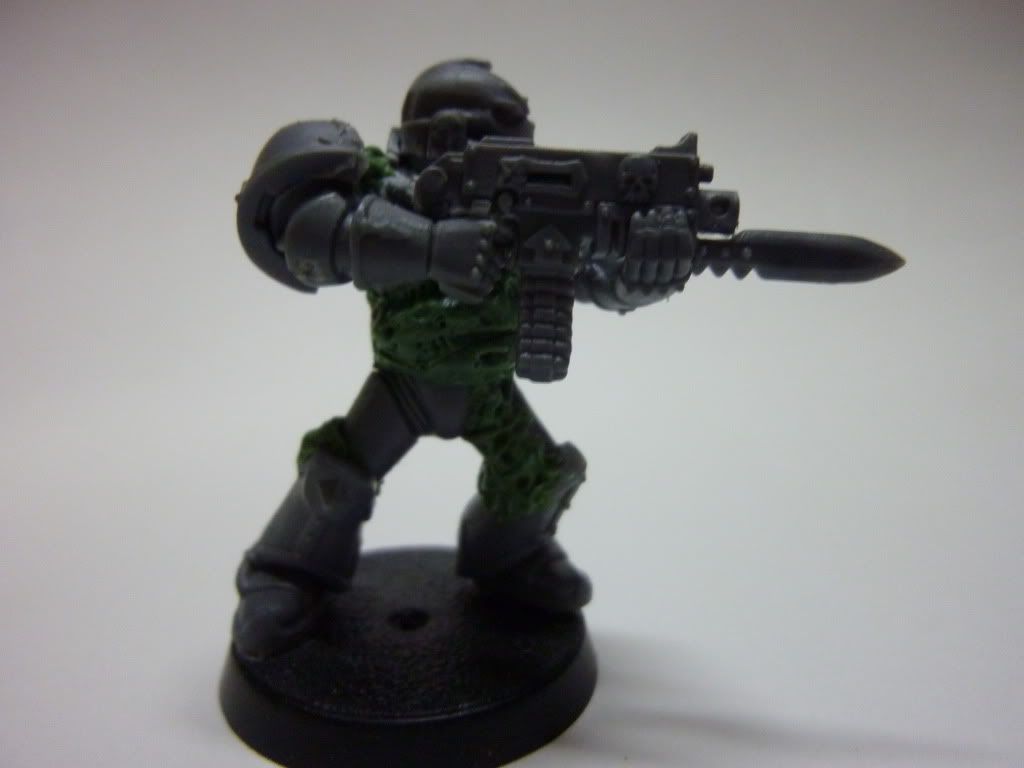 Plasma Gunner #1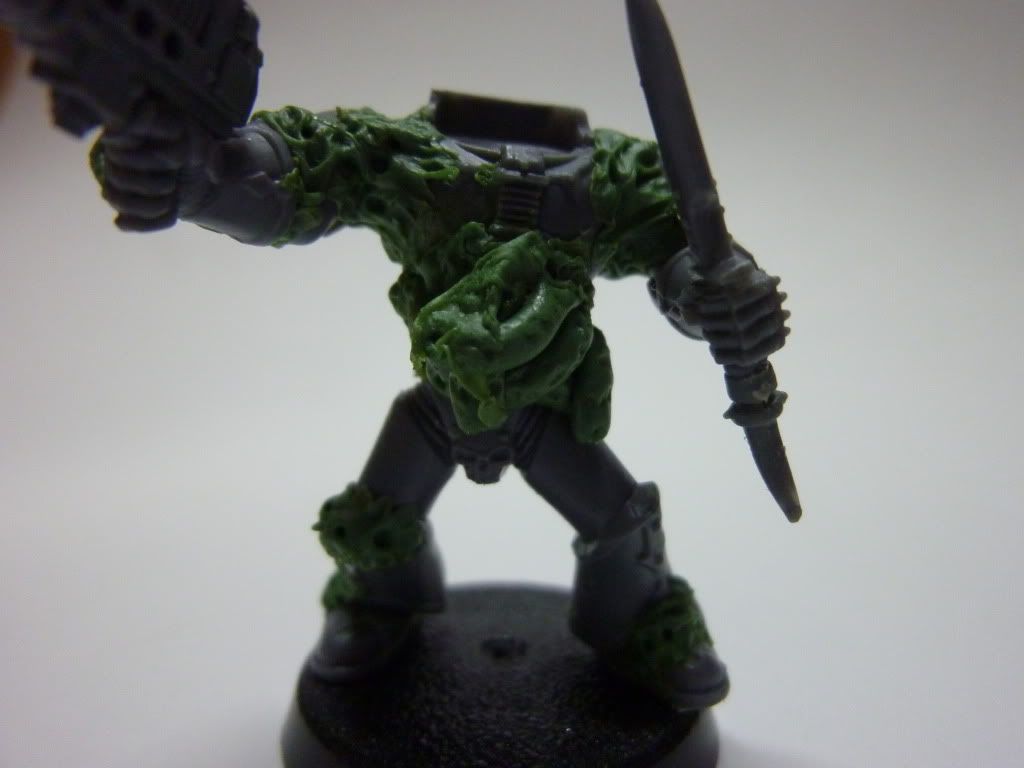 Plasma Gunner #2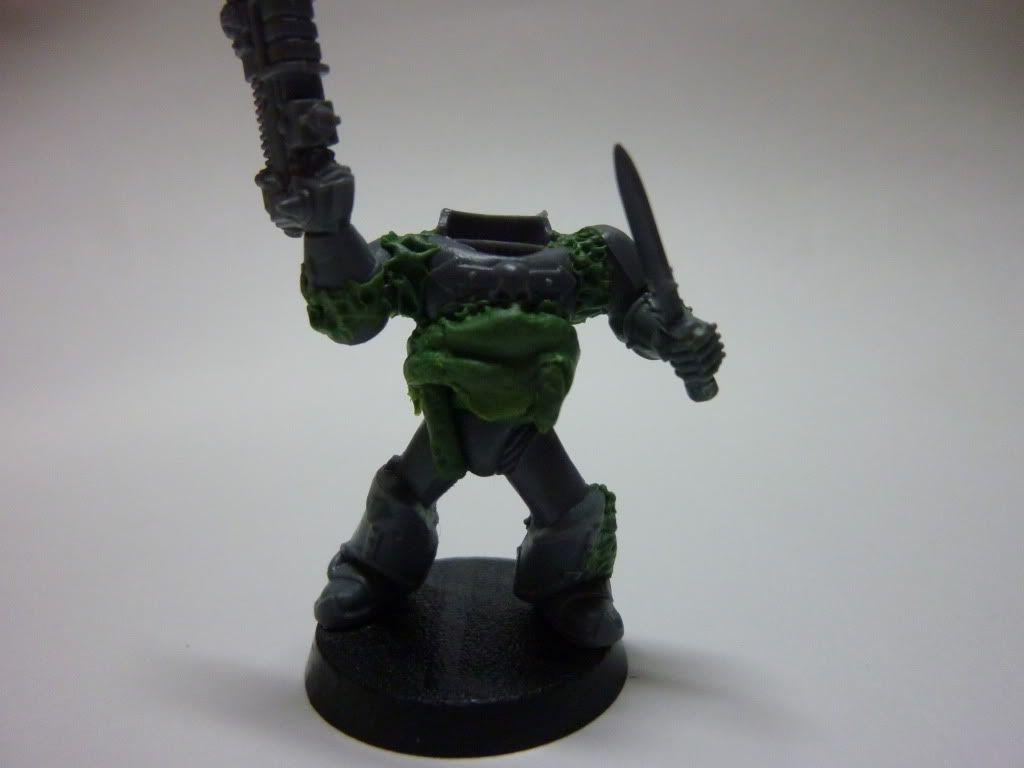 Grunt #1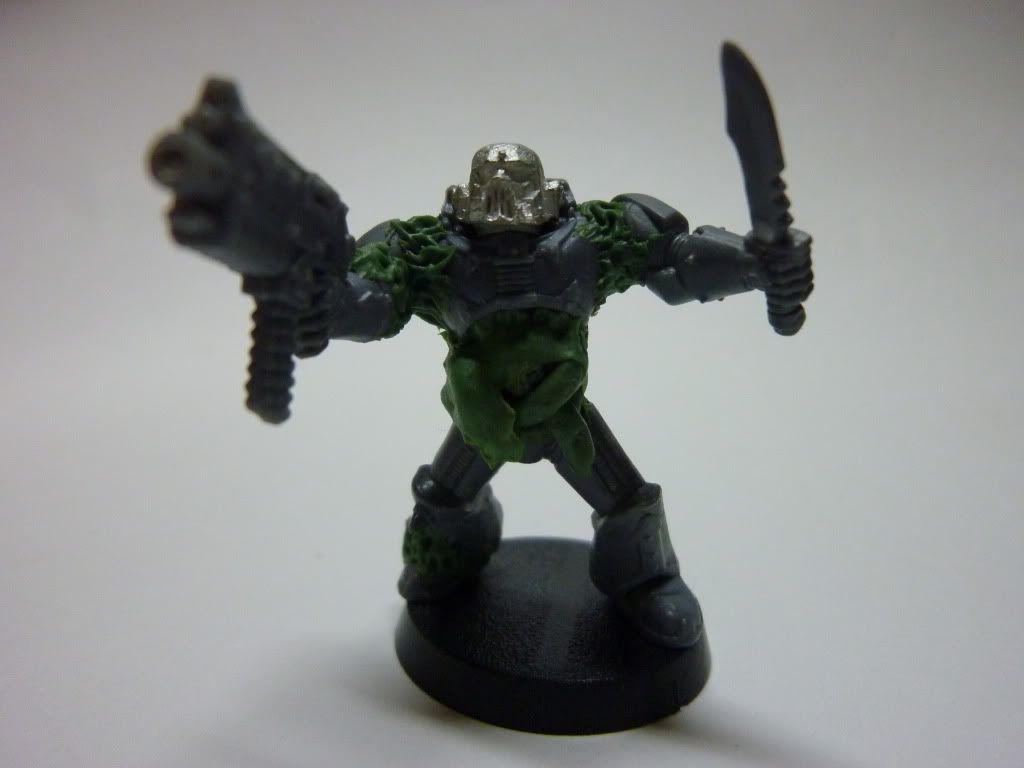 Grunt #2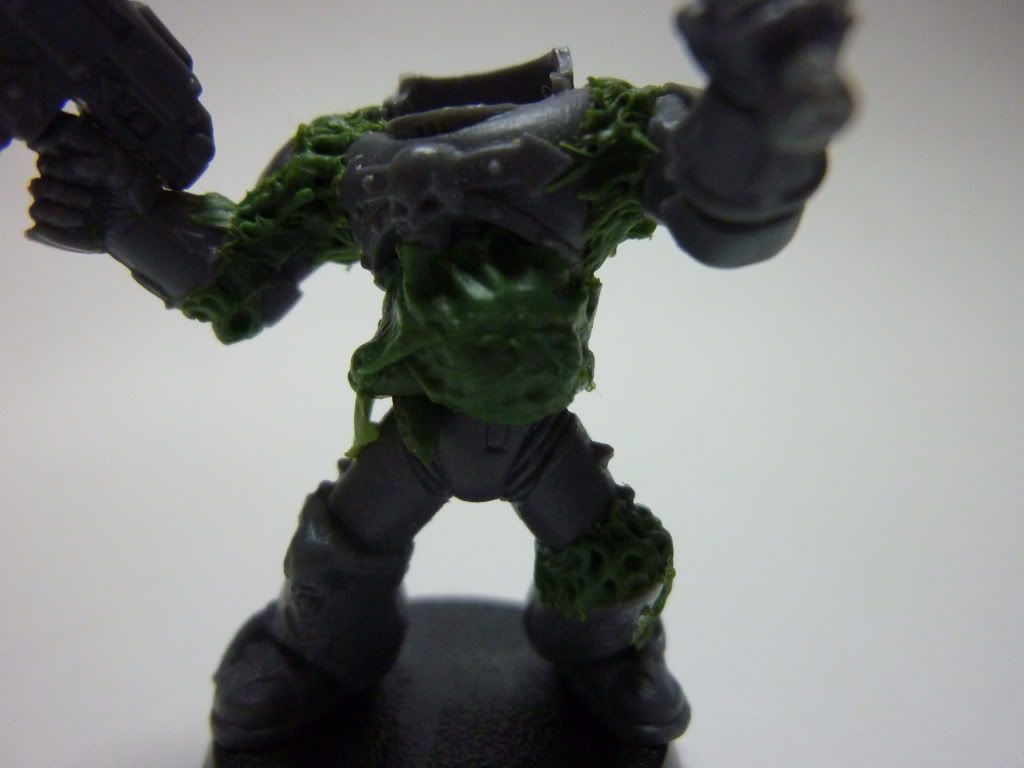 Grunt #3
And Lastly... my Daemon Prince in progress (Still very early stage of production)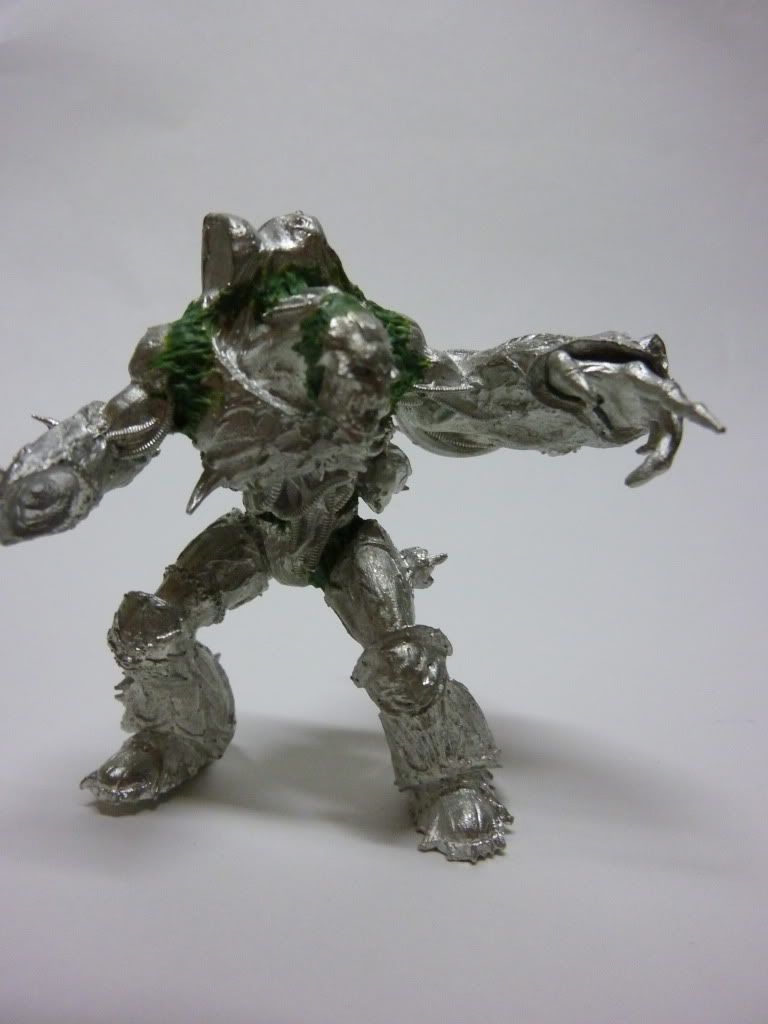 Anyways, that is what I have completed for the most part since I started re-building my army so far. I forgot the pictures of the army being replaced... I will post those asap. I also have a raptor champ that I have been tinkering with on my spare time (between layers of green stuff) so I will post some pictures of him as well. I have a rhino and a predator that I have yet to open (not a fan of building vehicles... but I got some ideas for these)
As Always, C&C always welcome.
Eske
---
Last edited by eskeoto; 08-06-10 at

05:14 PM

.
---
i dont think using the rocky out crop from the termi lord would be a gd idea with the metal daemon prince, it seems like it would fall of at any time and wouldnt be very stable, if you could get your hands on a bigger base and some slate you could create a similar out cropping that will be appropriately sized and far more stable,
as for the daemon prince itself, i like how the hand is pointing it hads character, i assume you will be bulking out the daemon prince more to give a more chunky bloated feeling associated with nurgle, but so far is looking promising looking forward to seeing more
---
Yes, the green stuff on there is really just to fill gaps. I did put a little of the nurgly goo in there, just in case it stayed. At the moment I was just getting him positioned properly and assembled for the layers of green stuff about to happen to him. I havent got it done yet, but i have 2 very large pins that are going to hold him in place. He should be pretty stable. (I'm also a little short on resources... I'm in Iraq)
---
ah i see, never had chance to go to iraq, anyway, since your short on resources and i youve go enough greenstuff you could bulk up the outcropping add abit more stability and itll increase the size so it wont seem to small, and if your having trouble with balance try gluing a coin or some sort of weight to the bottom of the base to stop it toppling over, had to do that with mine, cause i i positioned the daemon prince with 1 foot crushing a marine which tilted the daemon prince bk combine that with the wings i used caused it fall bk words so i counter weighted it with a 2 pence piece
Angryman
Join Date: Aug 2009
Location: A wretched hive of scum and villany. Actually PNG. Goddamn this place is a shithole.
Posts: 4,304
Reputation: 22

---
I think you need to use a different base for the dp too, or change or add something. Not that there is anything wrong with the base or the model, but his pose combined with that outcrop looks like he is surfing. Classic surfer pose. Damn fine work though. I look forward to more.
---
Sanity is for the weak.
'Evil will triumph because good is dumb.' Dark Helmet,Spaceballs
According to LUKEVALENTINE's test i am a diciple of khorne. Figures really.
---
I just noticed the surfer pose... Anyways, I will see what I can do about that. Maybe increasing the size of the outcropping would help. I think the pointy-ness and the fact that it is very board like shaped gives it that impression.
On a side note, I gave the demon prince a little bit of green stuff in the chest to beef him up a little bit tonight. Nothing fancy yet, just a thickening of his armour for 2 reasons... I don't like all the stuff on his armour... and he is supposed to be bloated. I also gave him the start of a gas mask designed around an Army aviation crew members mask (it will have a hose and 2 cannisters on it). Right now I just have the cannisters up. I don't really have as much time tonight as I would like, but hopefully I will be able to post some pictures of it up tomorrow.

Thank you for the ideas,
Eske
Tzeentch laughs at likely
Join Date: Dec 2009
Location: Inside my Head, Bristol, UK
Posts: 8,558
Reputation: 44

---
All looking very icky.

I am particularly interested in seeing how the scythe turns out.
Lower Navigation
Nurgly Project of Doom