Slaanesh Themed WHFB army...
---
At present I'm working on a warhammer Slaanesh army, with the sheer volume of leadership test and the new rules for fear and teror, I figured that it was time to dust off my brushes and start afresh... here's what I've ammased so far (and some close ups too)
Slaanesh Lord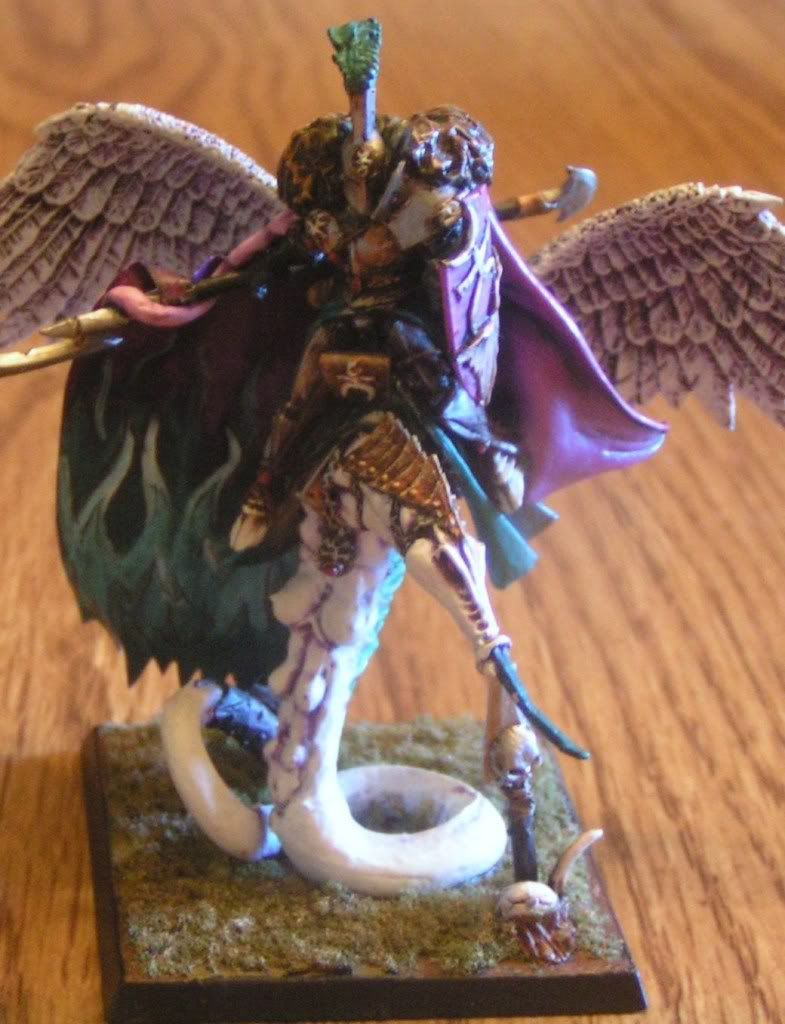 Warriors and Sorcerer
Marauders and Sorcerer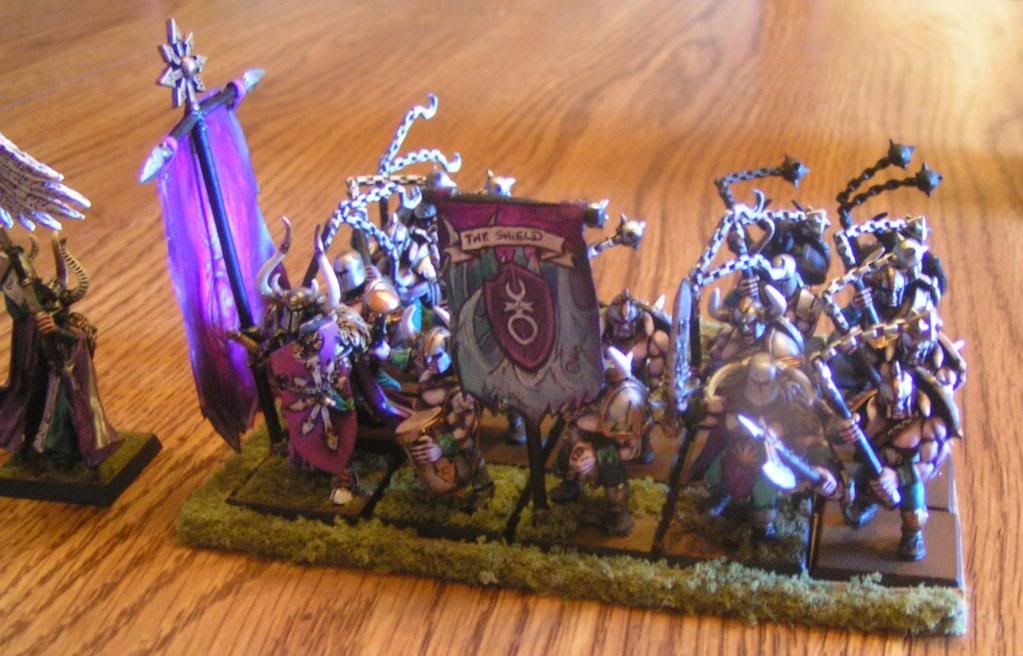 Close up of Sorcerer 1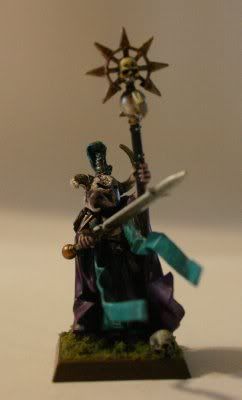 Close up of Sorcerer 2
I've just finished my Cavalry and Marauder horsemen units (I just dont have my camera anymore (got stolen by some foul Tzeenchian mischief maker)
But as soon as I can, I'll be posting the pics.
Click it...
---
I think they look really impressive, the lord's cloak and the unit banners at the top are particularly good. I am rather surprised no-one has commented yet to be honest...
Fancy doing a quick tutorial for your flames and waves? I think the effect is really good and reckon plenty of people would like to pull it off that well.
---
Very nice! I don't often see Slannesh themed WoC armies, always Khorne. I mean come on, hasn't that guy got enough skulls yet!?

Very crisp painting and not an army I would want to face...ever!
---
I don't play fantasy and I'm licking my lips at the awesomeness that has been placed here. Great work!
---
Life is all anatomy lessons and paint brushes
Powered by Squig Tea
Join Date: Jan 2007
Location: In da Toolz cupboard in da Mekshop
Posts: 7,589
Reputation: 53

---
Sweet looking army so far.

Whats the next unit you are going to do?
Lower Navigation
Slaanesh Themed WHFB army...