WIP Deamon army. (PIC HEAVY)
---
I posted this a while back on Dakka but I'm starting work on it agian this weekend so I figured there's no harm in updating you lot on this project as well. I've been trying to essentially scratch build an entire deamons army as an ongoing modeling project, here is what I have so far. Sorry if you've already seen them on Dakka Dakka or the 40k radio forums.
A deamon prince of Nurgle
-Yes he is on the proper base size.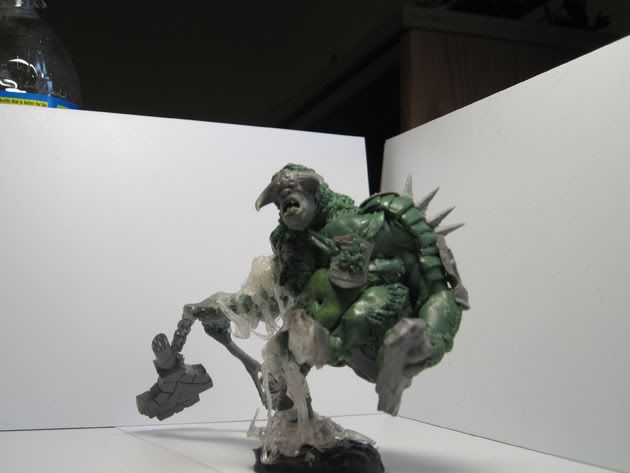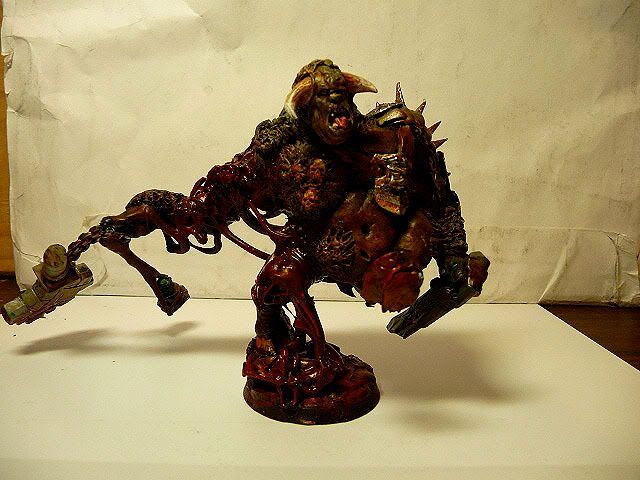 A greater deamon of tzeench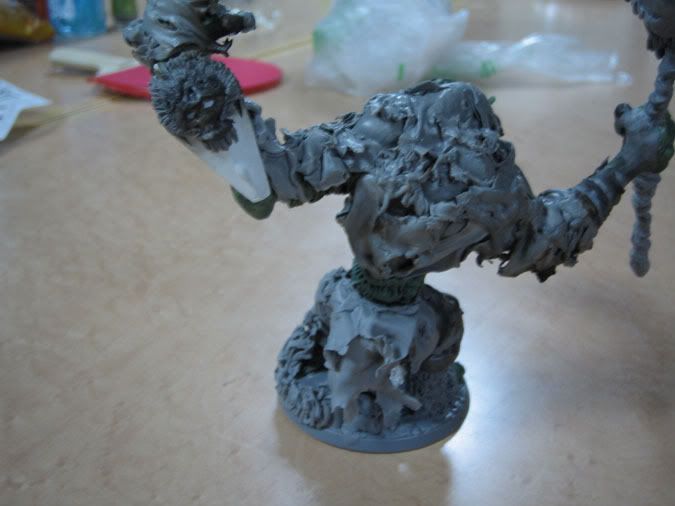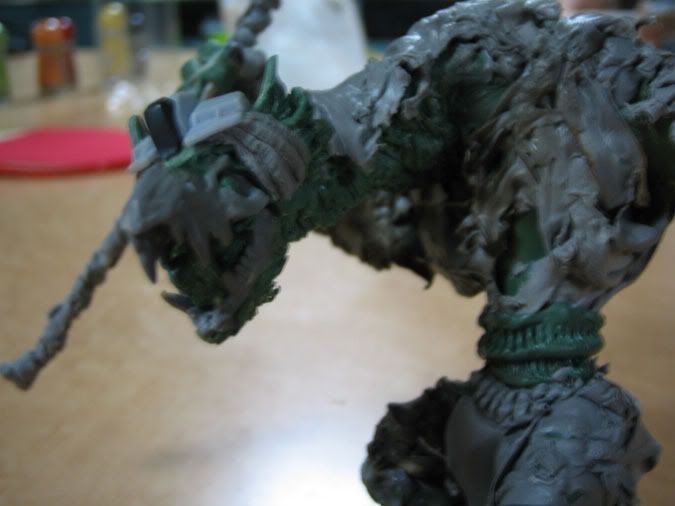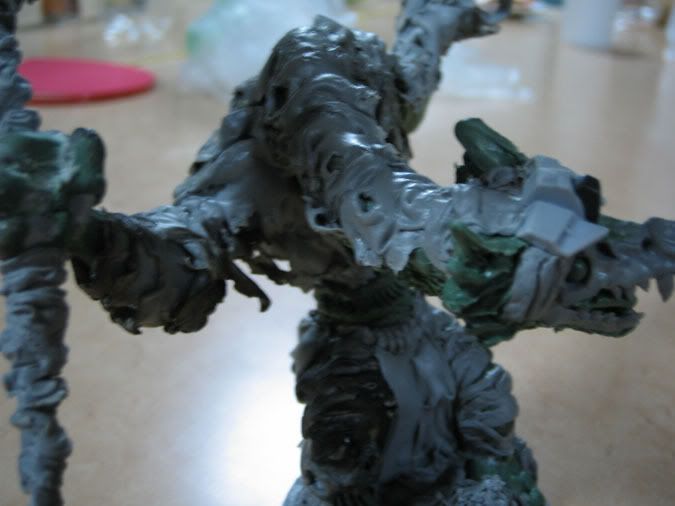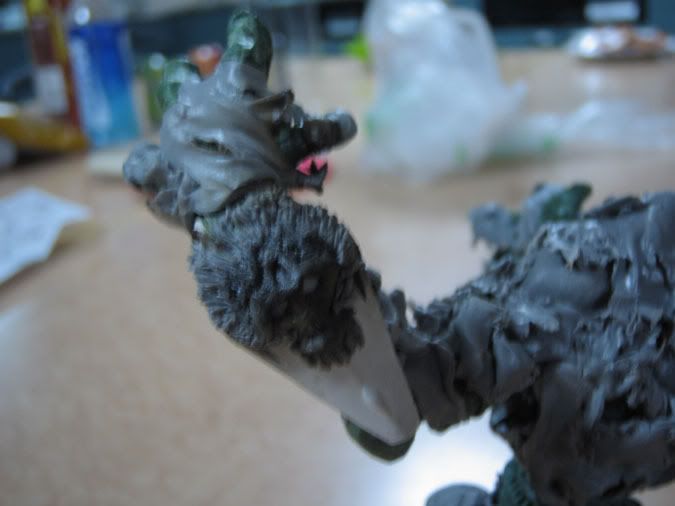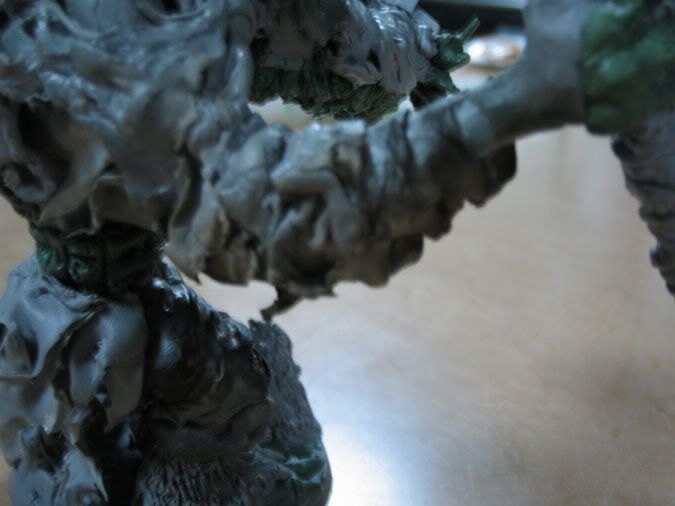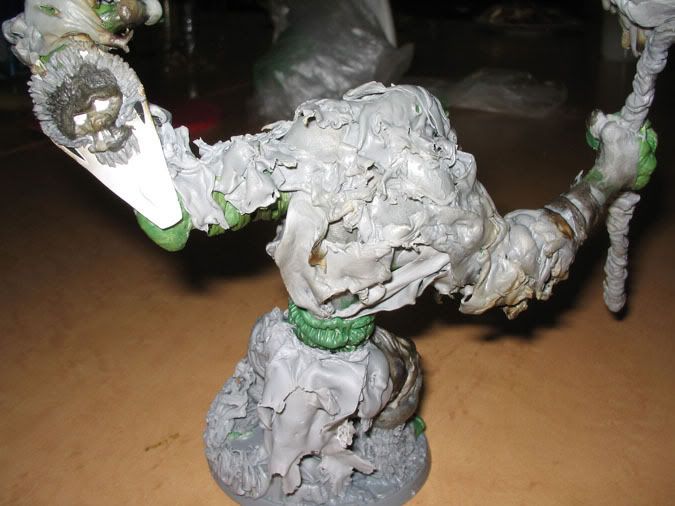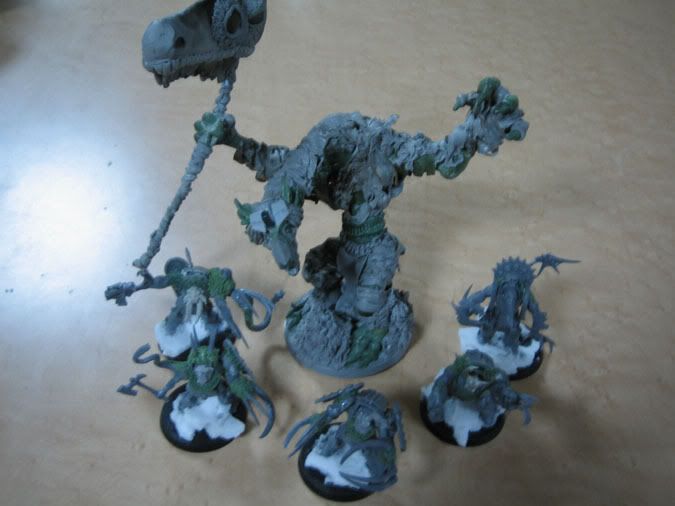 And my bloodthirster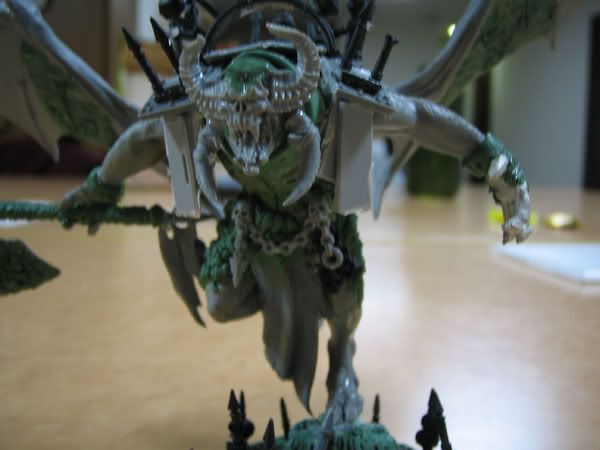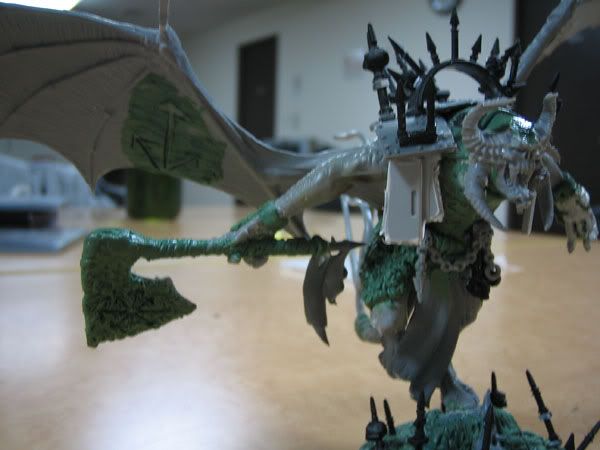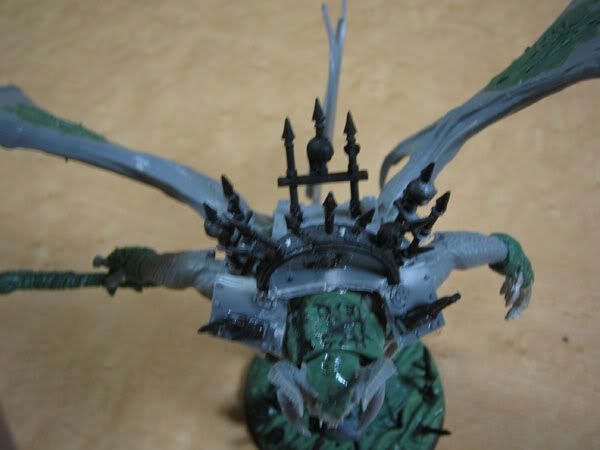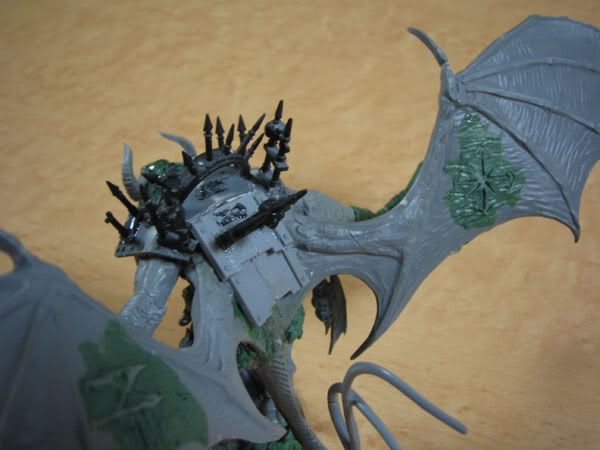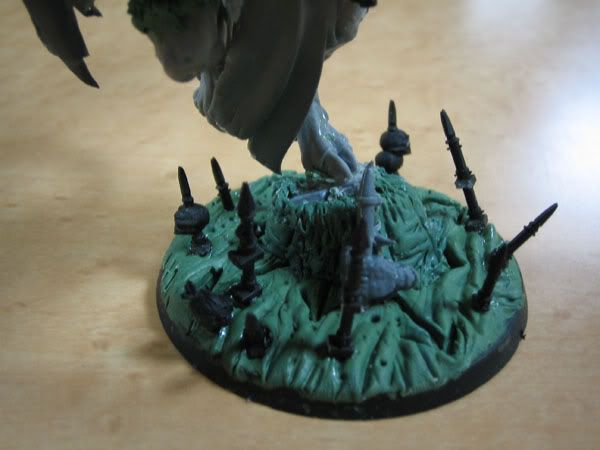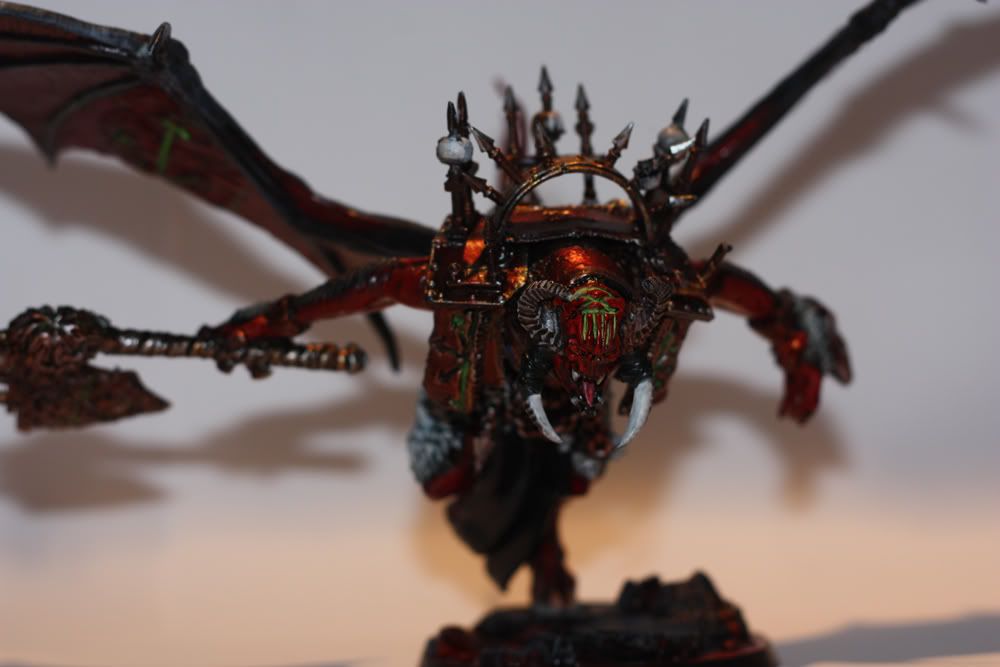 And my latest WIP, my early in progress of a scratch build of a greater deamon of Slaanesh.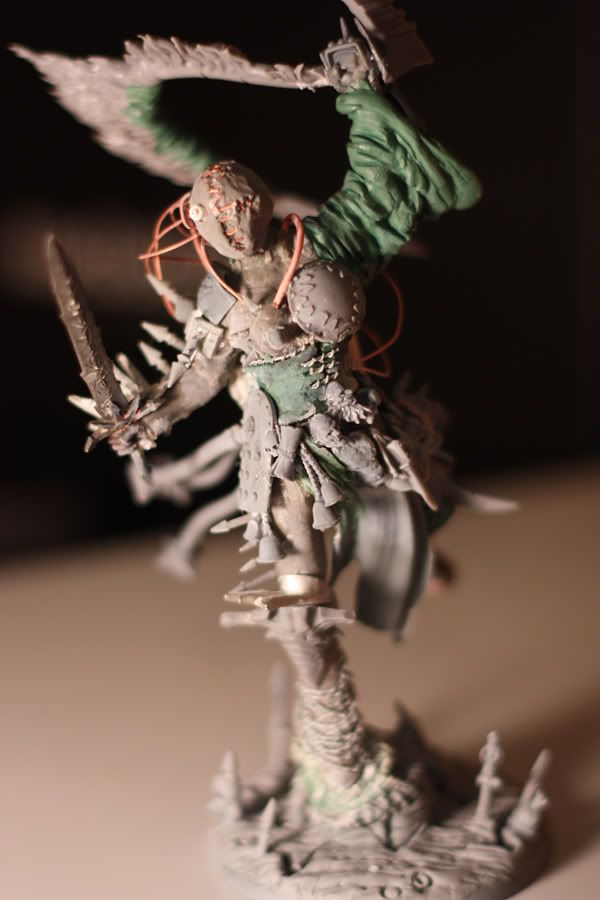 This is a close up of the back without the whip.
The majority of it is made with either green or grey sculpting putty.
I will have more photos posted over the next day or so as I finish her up.
---
love the painting and the sculpting,
rep
---
you are some form of scratch building wizard!!!!
---
"The enemy is getting too close! Quick! Inflate the toad!"
---
Amazing work, the sculpting was great and then seeing the paint job made it even better! keep up the great work, would love to see some lesser daemons and what your planning to do with them.
---
How ironic it is that as fast as we spread progress and hope throughout the galaxy, the Tyranids spread death and despair. Only united can we hope to stand against them.

Aun'shi of the Tau Empire
---
Really, really cool dude. I do find it funny, that in my eyes the Bloodthirster is the least gory of the bunch
Nevertheless, I shall be giving you some rep, and im really looking forward too the Slaaneshi!
---
Nyctophobia- Fear of the Dark Angel.

"No one ever spoke about of those two absent brothers. Their separate tragedies had seemed like aberrations. Had they, in fact, been warnings that no one had heeded?"

'Killing a man is like fucking, boy, only instead of giving life you take it. You experience the ecstasy of penetration as your warhead enters the enemy's belly and the shaft follows. You see the whites of his eyes roll inside the sockets of his helmet. You feel his knees give way beneath him and the weight of his faltering flesh draw down the point of your spear. Are you picturing this?'
'Yes, lord.'
'Is your dick hard yet?'
'No, lord.'
''What? You've got your spear in a man's guts and your dog isn't stiff? What are you, a woman?'
---
i must say, a job well done
is the bloodthirsters axe made using only putty?
---
'If you fail to prepare then you'd better prepare to fail'
---
Phuc mi, you're evil, y' know?
+++rep.
---
Quote:
Boobs, That is all.
Victories - 0
Draws - 0
Failures - 4
---
Evil, anarchic and gribbly. Awesome conversions, really unique. +REP!
Lower Navigation
WIP Deamon army. (PIC HEAVY)