Join Date: Jan 2008
Posts: 42
They Dwell in the Darkness
---
OK so I have finally gotten a chance to start my chaos army. Here is the general make up and fluff.

Lord Ballion
2x marines squads
These guys are known as the fallen crusaders, They are crusading across backwater planets looting all imperial stocks they can find.

Deamon prince Jerial
40 mountain savages(bezerkers)
the hunting wolf(pred)
The cave dweller(defilier)
These hard core dudes are under the command of Ballion Brother Jerial who died and was reborn by the greater powers. Thes boys dwell in the mountains of Kareth 5 raiding villages and imperial convoys. The bezekers are exiled world eaters because they preffer a stealthy form of slaughter.

Ok so thats the basic stuff I will have pics up hopefully this week sometime.
Join Date: Dec 2007
Posts: 517
---
Sounds cool, like the idea and fluff. Hope it turns out to its potential!
Join Date: Jan 2008
Posts: 42
---
Alright so I need some help putting in pictures, how is it done?
---
Last edited by TH3F4LL3NT3MPL4R; 02-13-08 at

04:12 AM

.
Join Date: Aug 2007
Posts: 283
---
I would open up a free image hosting account - I use photobucket.
Brief Tutorial: (Can be moved by mods)
Once you have created your free account go to the Upload Images/Videos option
Click on Browse and search for your image you want to upload you can upload more that 1 image at once by selecting 'More'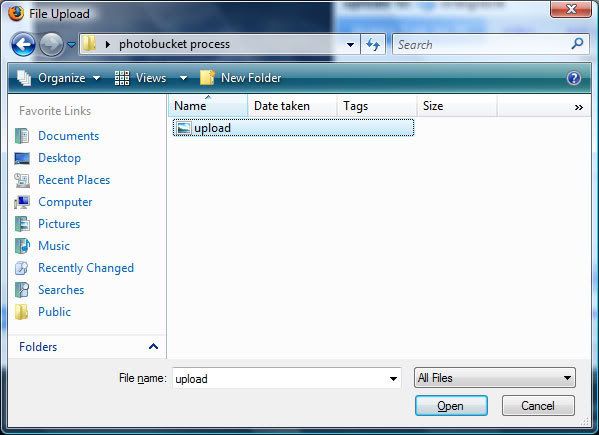 Hit Upload
You then have different options for the code used in different websites etc - I always use 'Direct' for Heresy - by clicking on the code next to 'Direct' on the desired image it automatically copies the link to your clipboard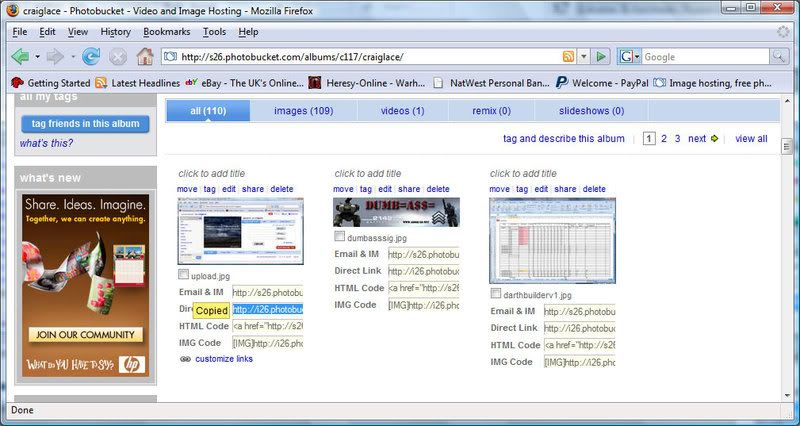 To put the hosted pics into the heresy forums just click on the image insert button
Paste in your direct link and hit ok
Voila!
Any problems give me a shout
Join Date: Jan 2008
Posts: 42
---
FINALY I got the pictures to work
So these bad boys are Ballion and his mark of khorne CSM
I call this guy Bonnie I am working on Clide
Join Date: Dec 2007
Posts: 666
---
Cool maybe you could reck the templar insignea somehow with like gashes through them and so on...
Lower Navigation
They Dwell in the Darkness