---
i was more thinking I might grab myself the left 'dreadfire' combat arm, just because its visually awsome and its effectively the same weaponry Id have normally.

Either / or though, ill be using these dread bodies as a normal Dread 90% of the time, only bringing out FW rules when I want a change (and apoc)
---
I'd definitely go with the venerable dread so. I'm not a fan of the dreadfire arms myself though, I'd personally go with the breaching drill if you were looking for something a bit different
---
another small update on my Wolf lord... this is becoming almost a routine!
and in this one you can see the dead tson shaping up.
---
another very small update on the lord.
Axe is coming along nicely, dont you all think so?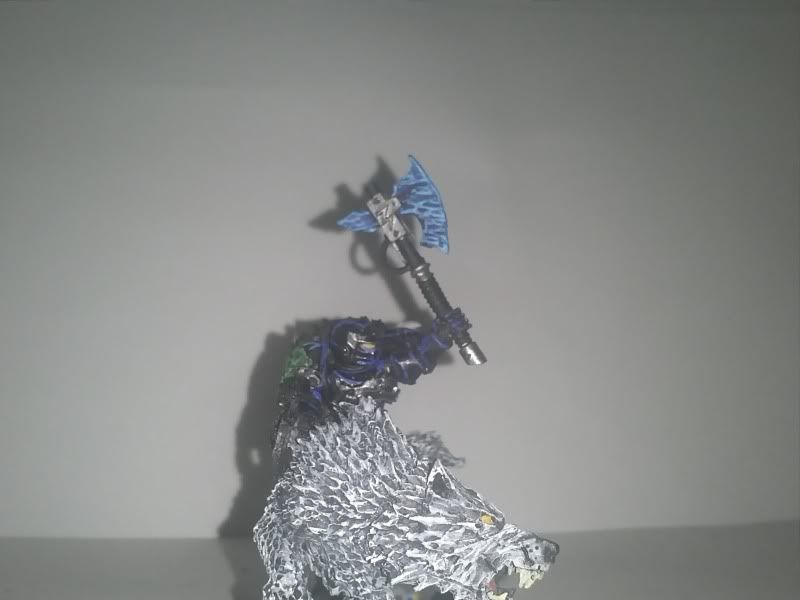 highlights are coming along on the tson too.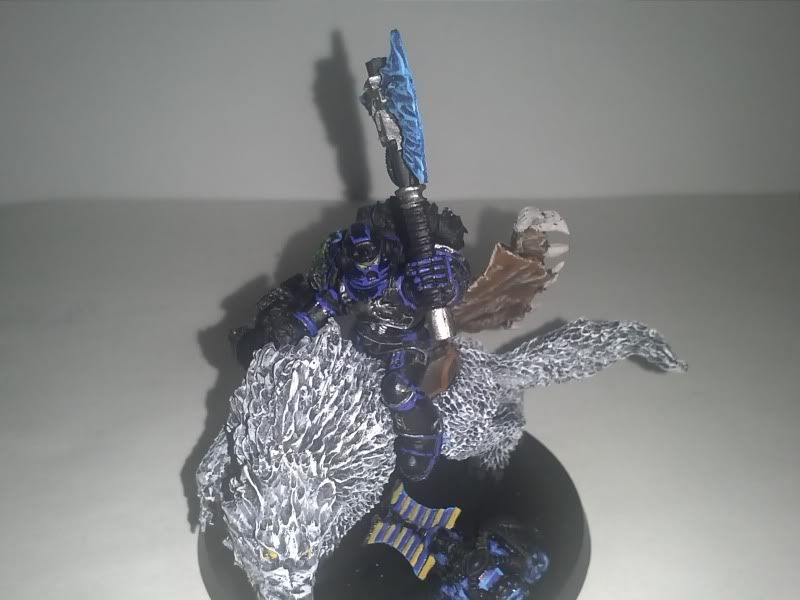 ---
ok, time for more pictures!
base is almost done, not sure if I want to throw some snow flock on it or not to make it look like a fresh coat over the cracked ice or not.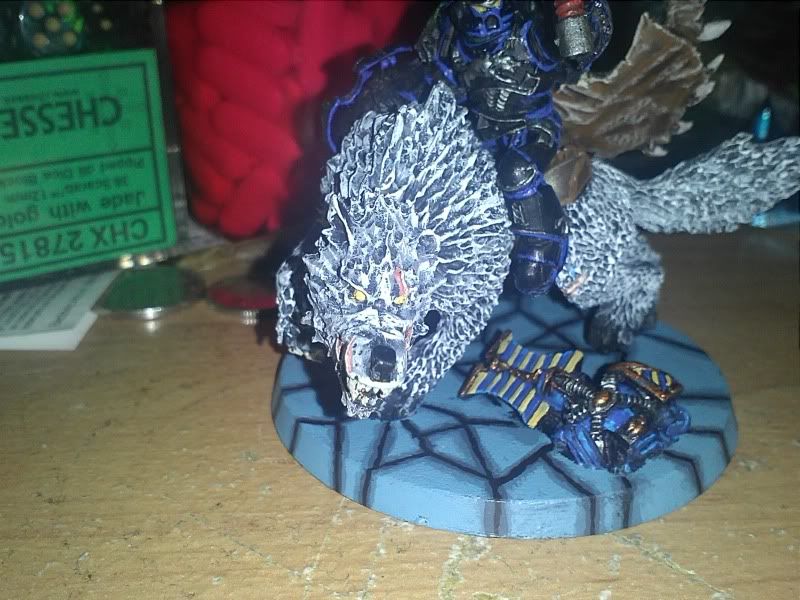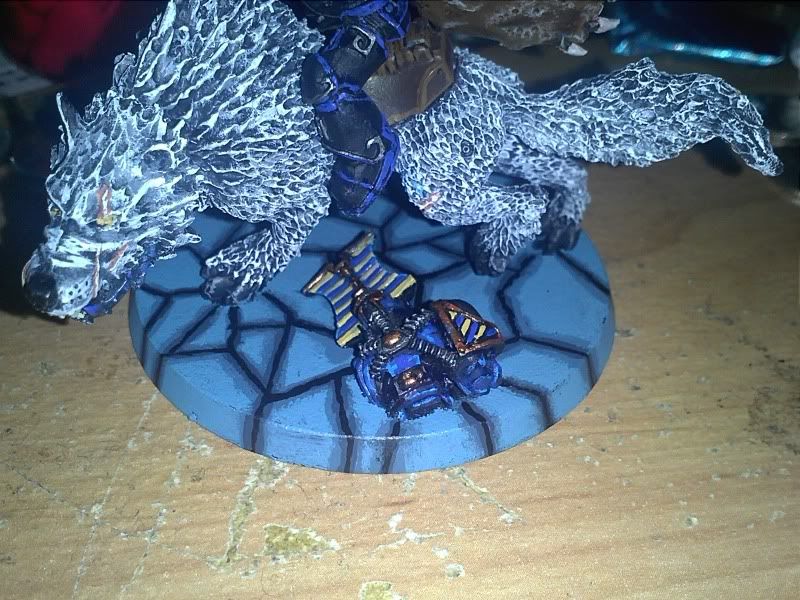 ---
Looks awesome +rep
Lower Navigation
KA's Space Wolves WIP