---
Quote:
Cool, maybe we'll end up dragging each other along. Get some more models done, they'll drive me to keep going.
Heh, good idea
To bad I must paint up my eldar for a tournament in September "grumble". I could get some puppys painted up in between though!
---
Got another bit done, just not the squad of GHs and their rhino that I should be painting. I really love this model, in fact I think it's the finest SM model that GW have produced to date. However, I seemed to be jinxed in the painting of him. There was a superglue accident, then I nearly took the top of my finger off removing some of the original imagery, and then the spray coat went on funny. I'm still not happy with how he turned out because I kinda rushed him towards the end, and as usual the photos show up some things that need tidying up.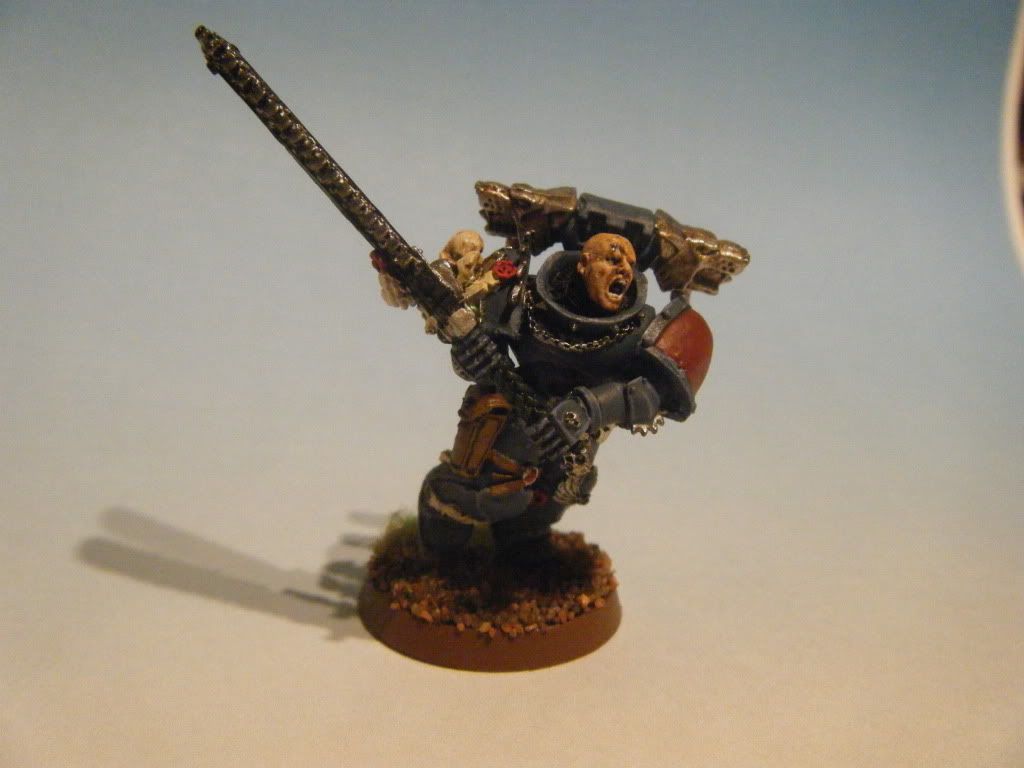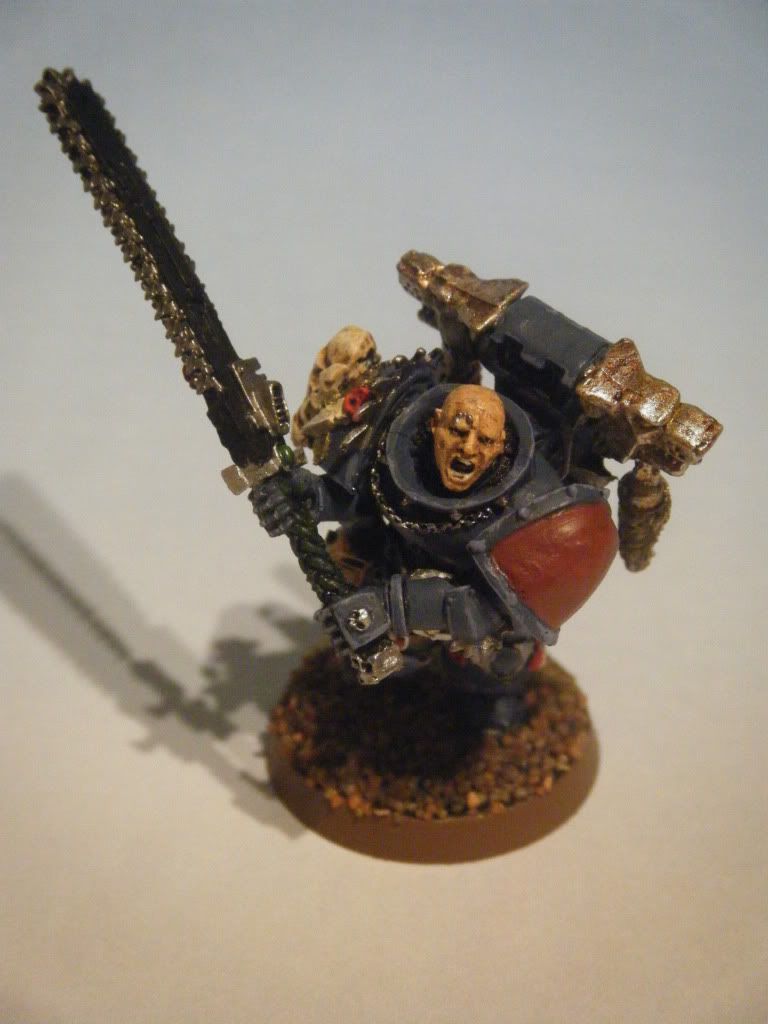 ---
After reading
This article,
I decided to give it a go. I picked up a few chaos warriors yesterday, and these are my first batch.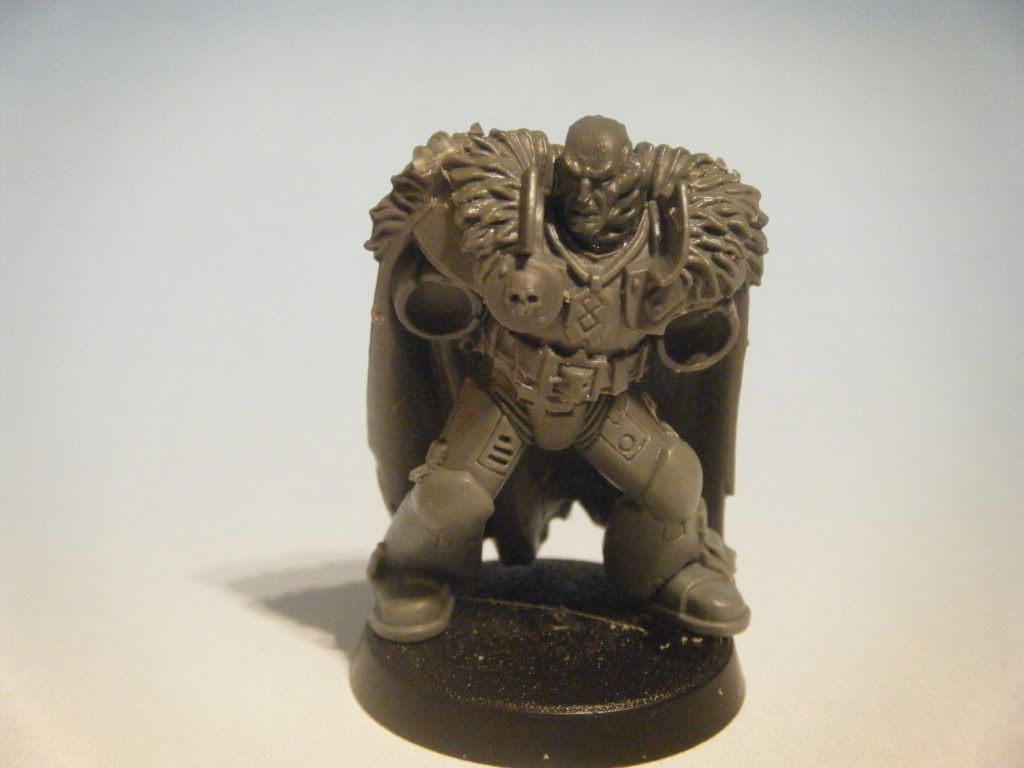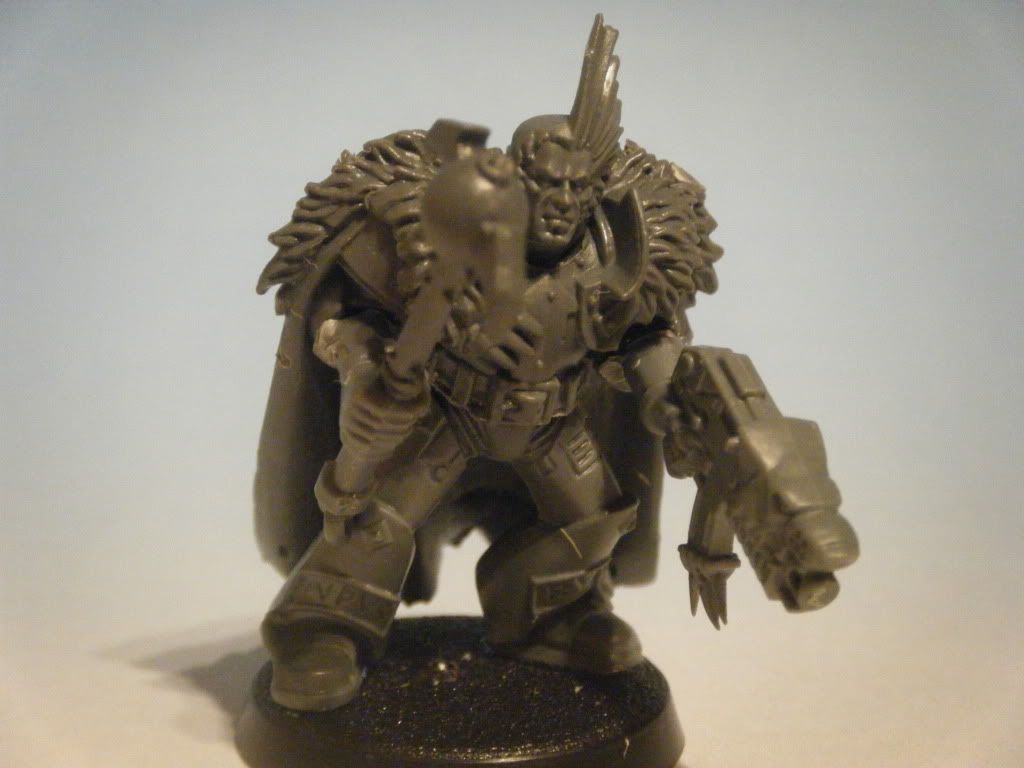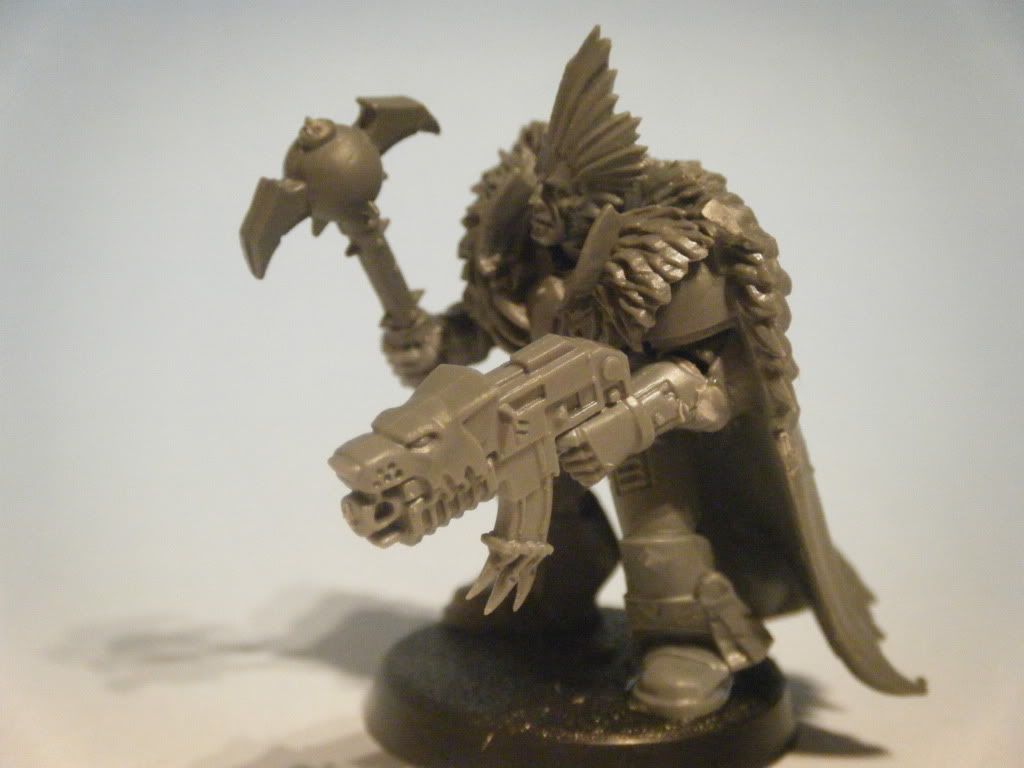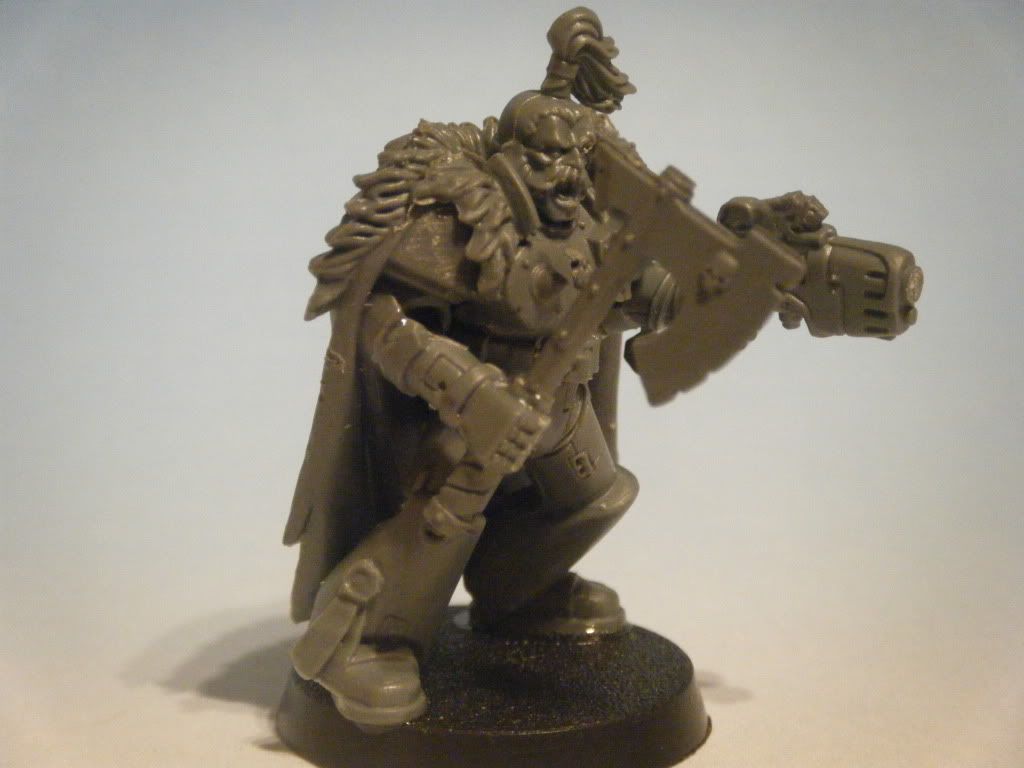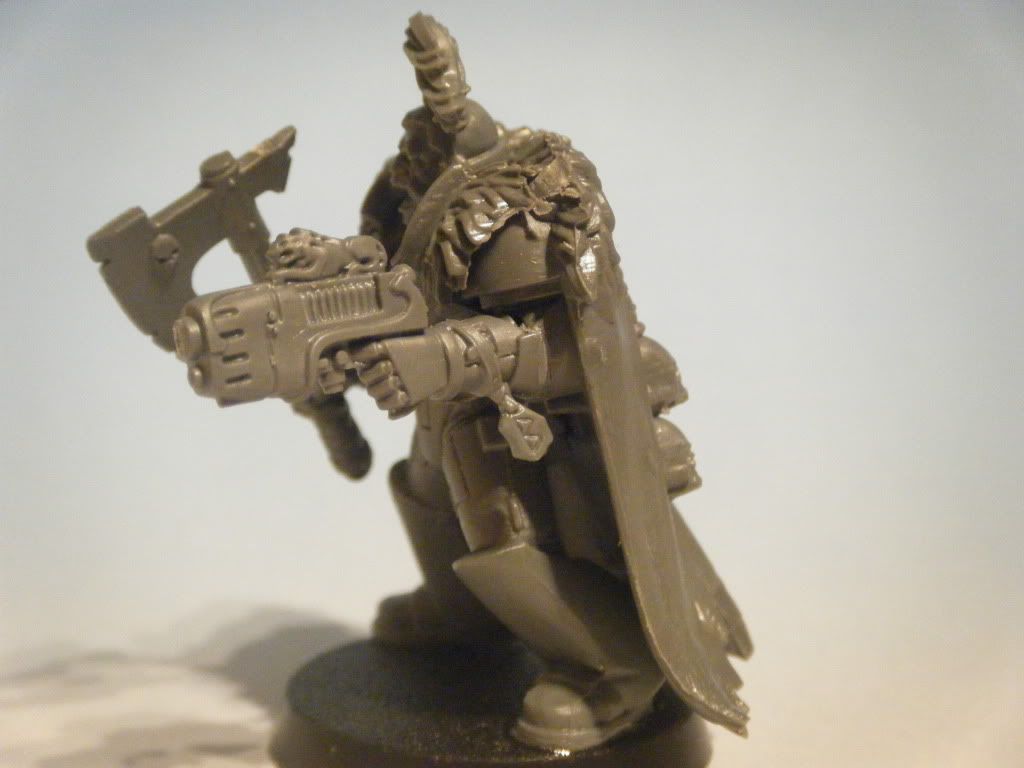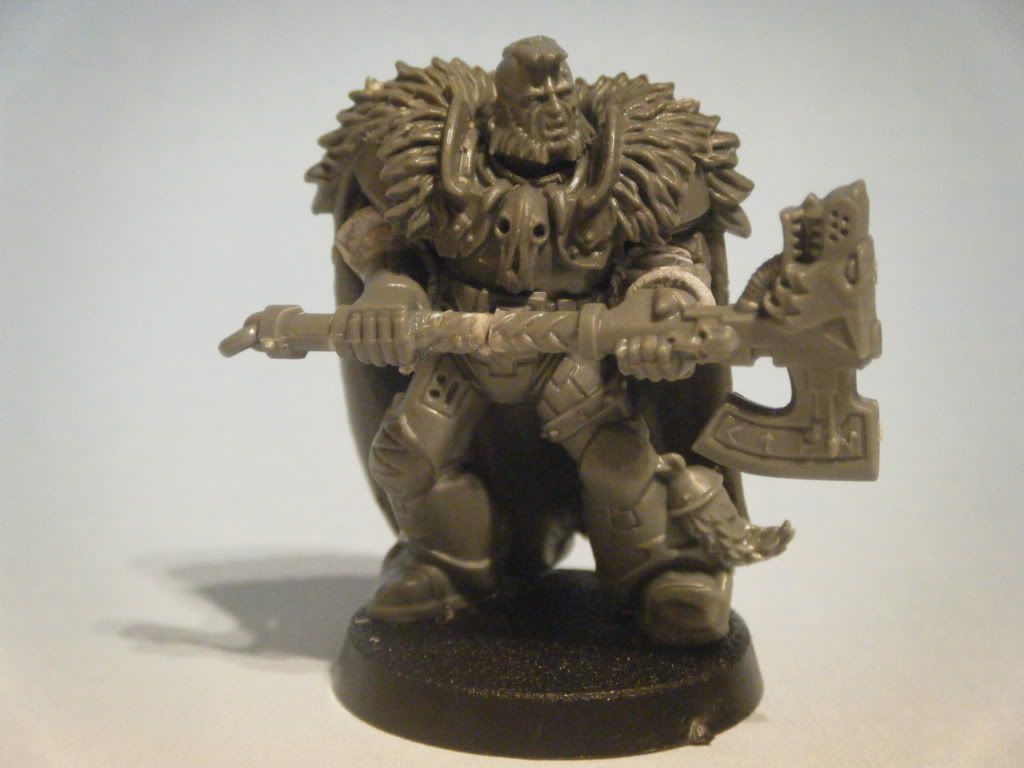 They need a bit of GS work to fill in some gaps, but I'm pretty happy with them. The one fault I've found is that the position of the arms is quite limiting, but I'm only intending on doing the one unit of GH, so they'll do to add a bit of variety to my puppies.
---
Last edited by Khorne's Fist; 09-12-10 at

05:15 PM

.
---
great stuff, it seems that september is the month of the wolves, because i just started mine again. i love that gabriel seth conversion. i am going to be using korsarro khan as mine. keep it up and have some rep
edit: damn, i have to spread the rep. ill get back to you
---
Quote:
Originally Posted by McMuffin's Law
As an online discussion about 40k grows longer, the probability of a comparison involving Squats approaches 1.
Quote:
Keep in mind you are arguing "realism" about an army of genetically-altered supermen that are able to shrug off rocket propelled explosive bullets because someone is waving around a cup full of blood that reminds them of their long lost Super Daddy that was killed by there Extra Special-Super Uncle.
Space Wolves Tournament Results W:24 D:8 L:8
Jaws-ing my way to victory
---
I have managed to get some free time to dedicate to my wolves, and am liking my results so far.
First off, the dread featured in the first post. It's taken nearly a year to get him done. As always, the harsh light of the camera brings out a few small things to be fixed.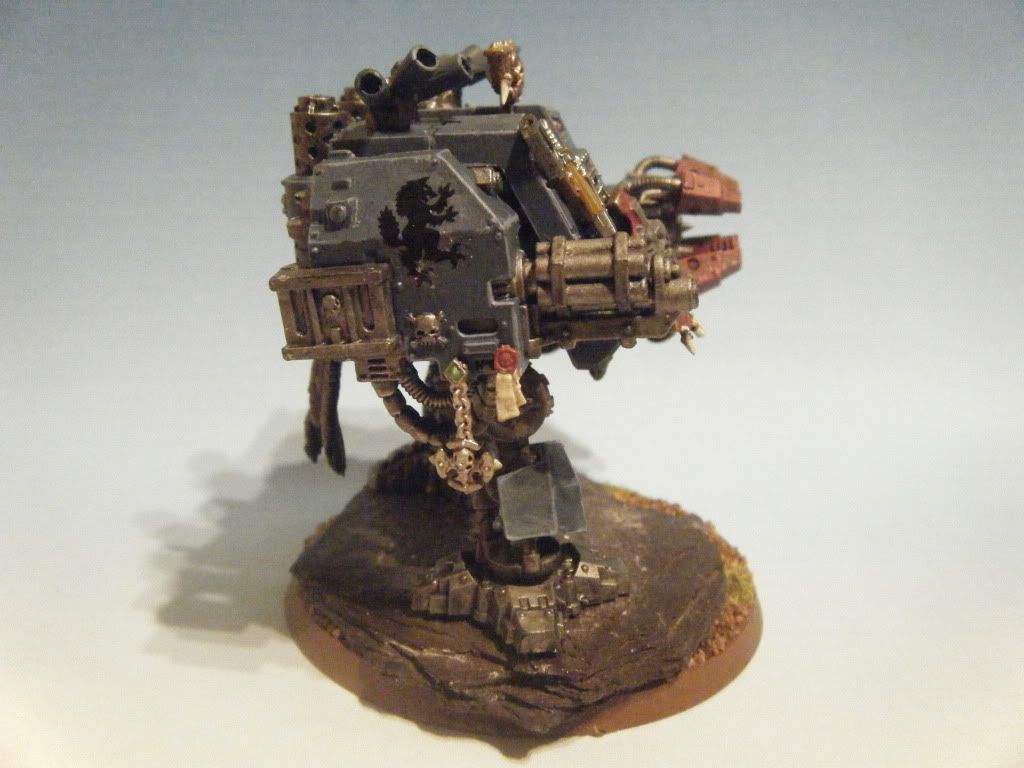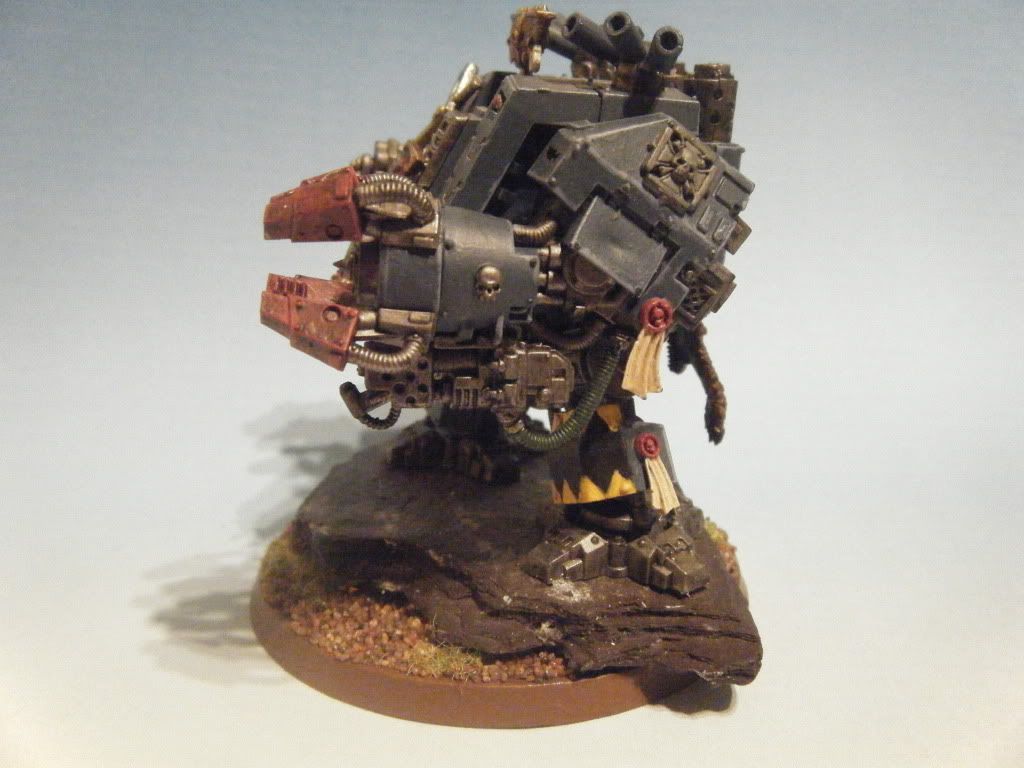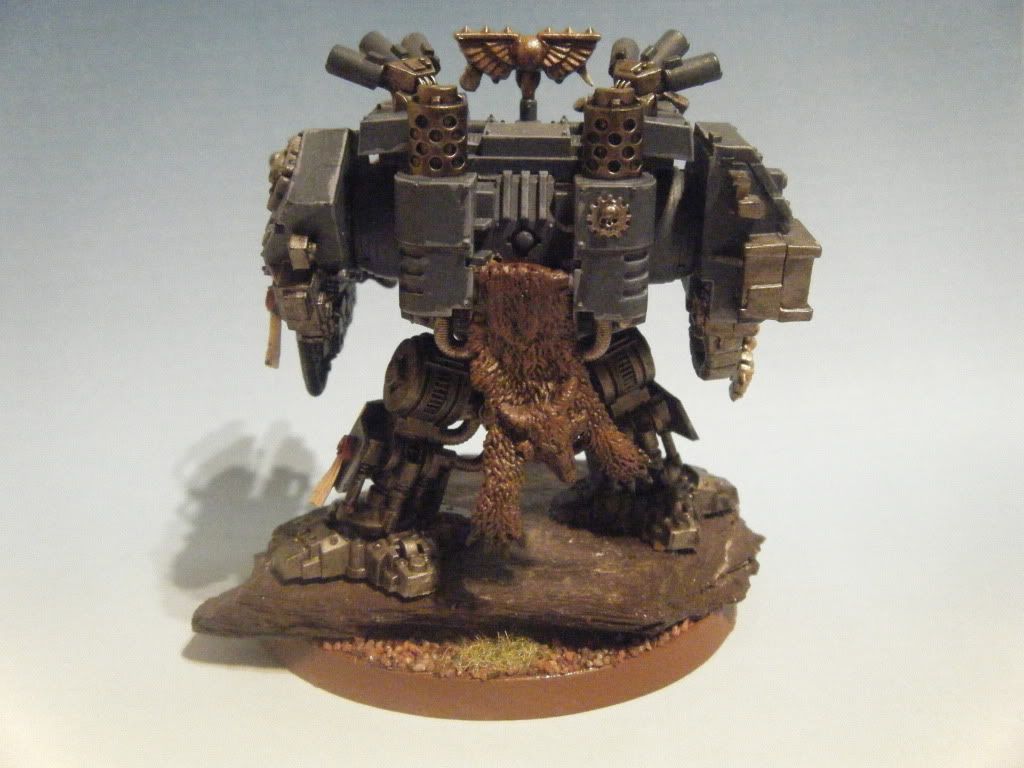 A squad of GHs and their WG pack leader.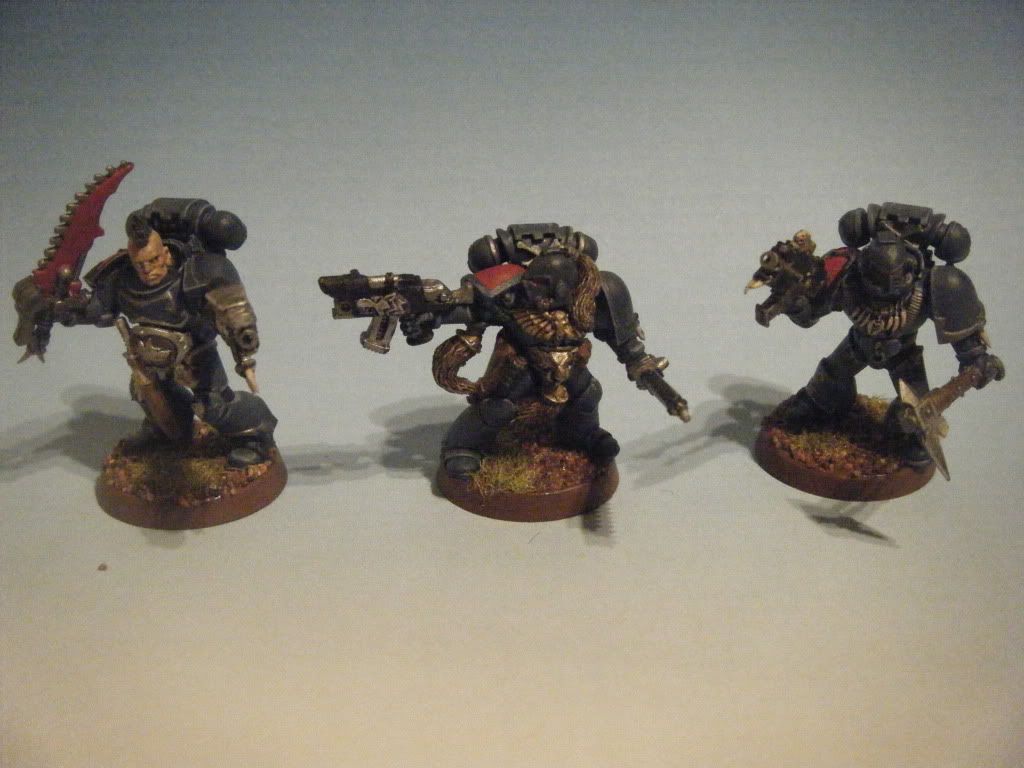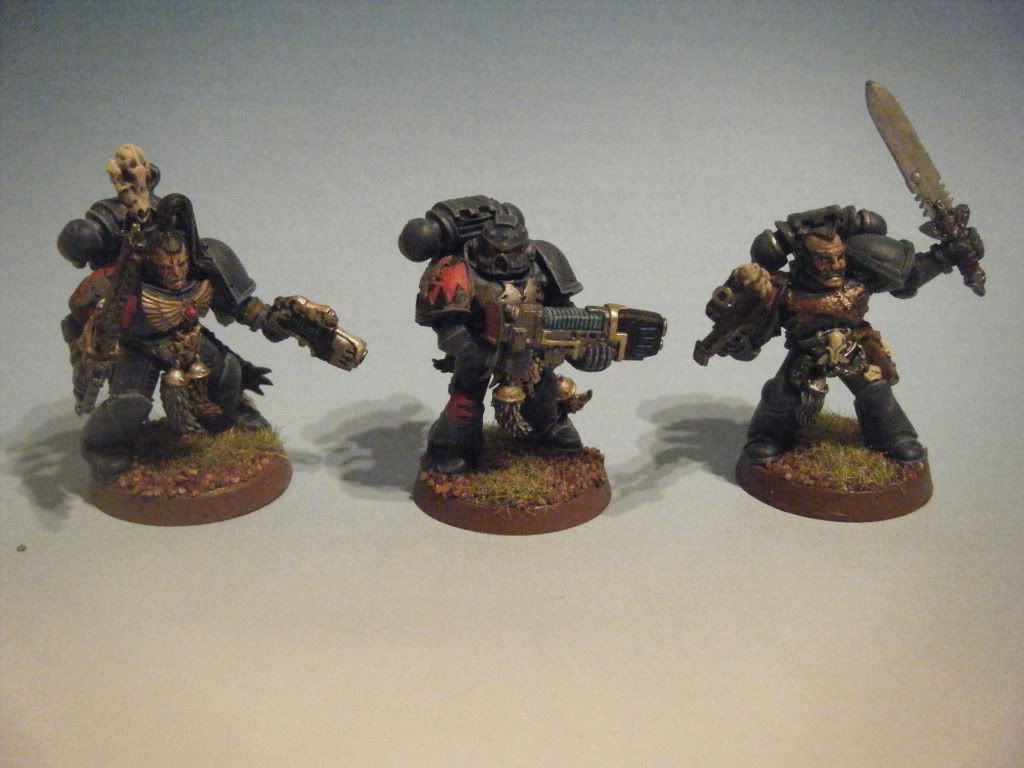 I'm aiming for a very fluffy army, so I had to have some wolves. Ten done, five more to go.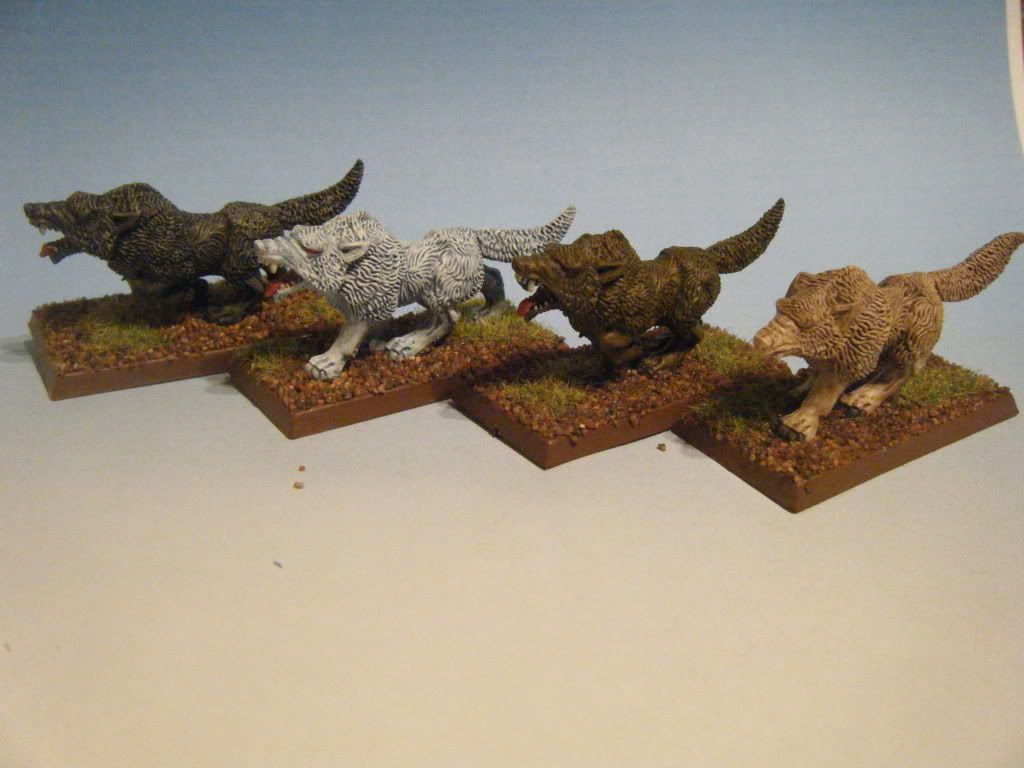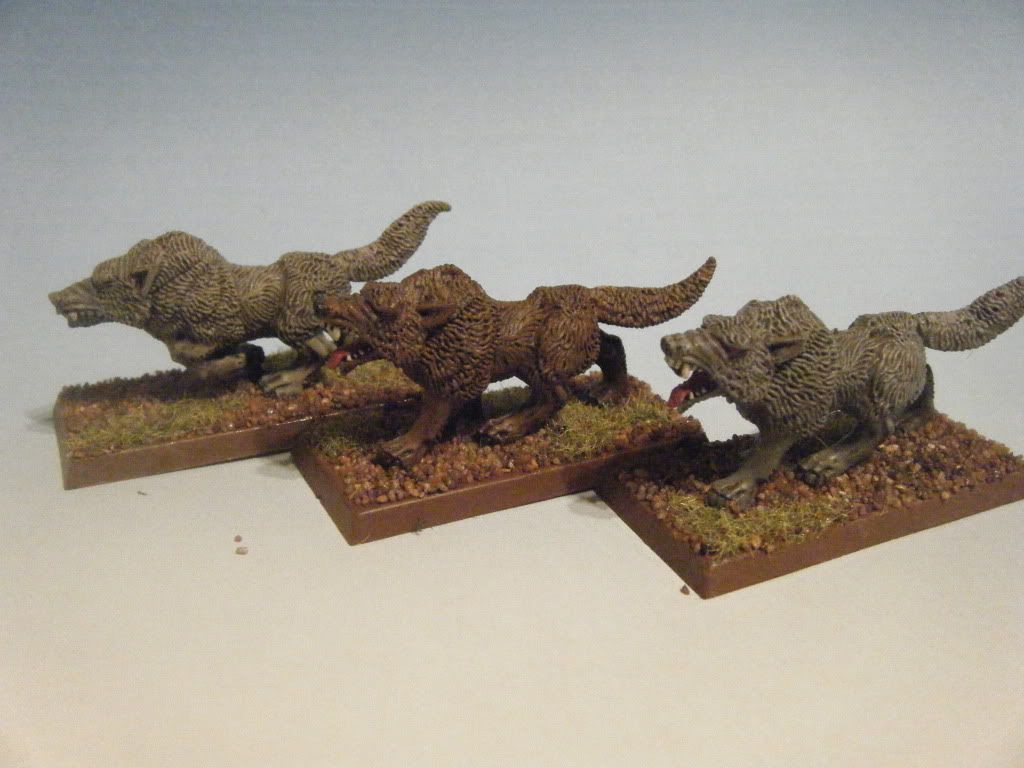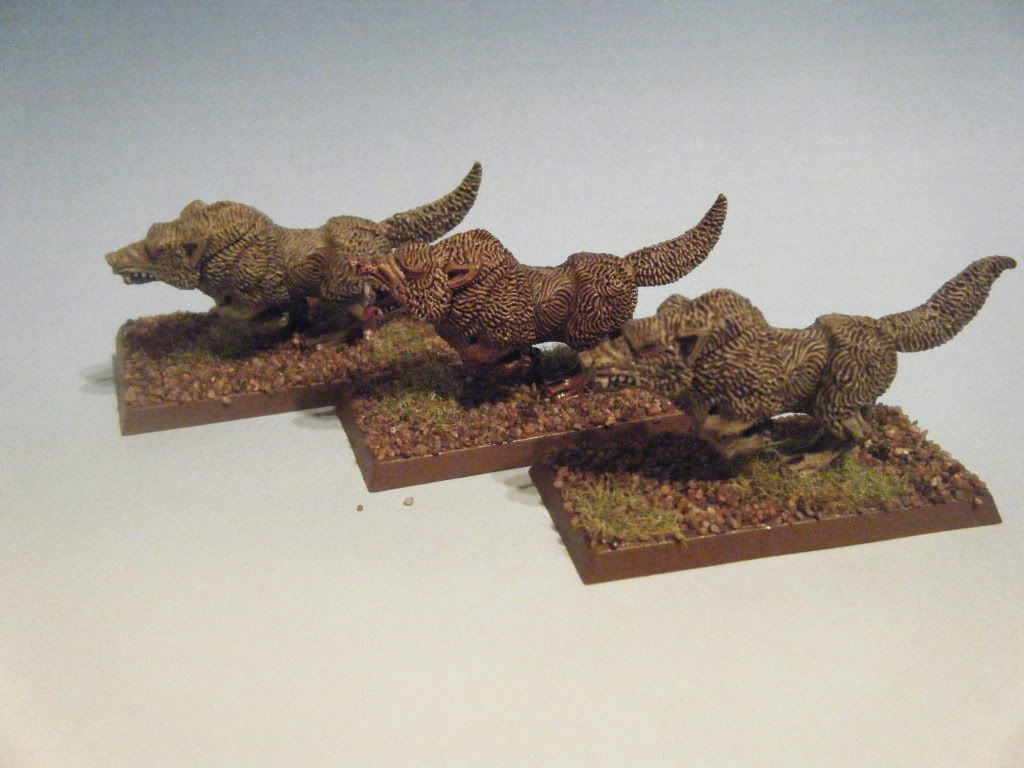 I've decided to make the army really fast moving, so this is the first of 3 land speeders. Along with the wolves and a forthcoming squad of skyclaws, this is gonna be a pretty fast moving pack.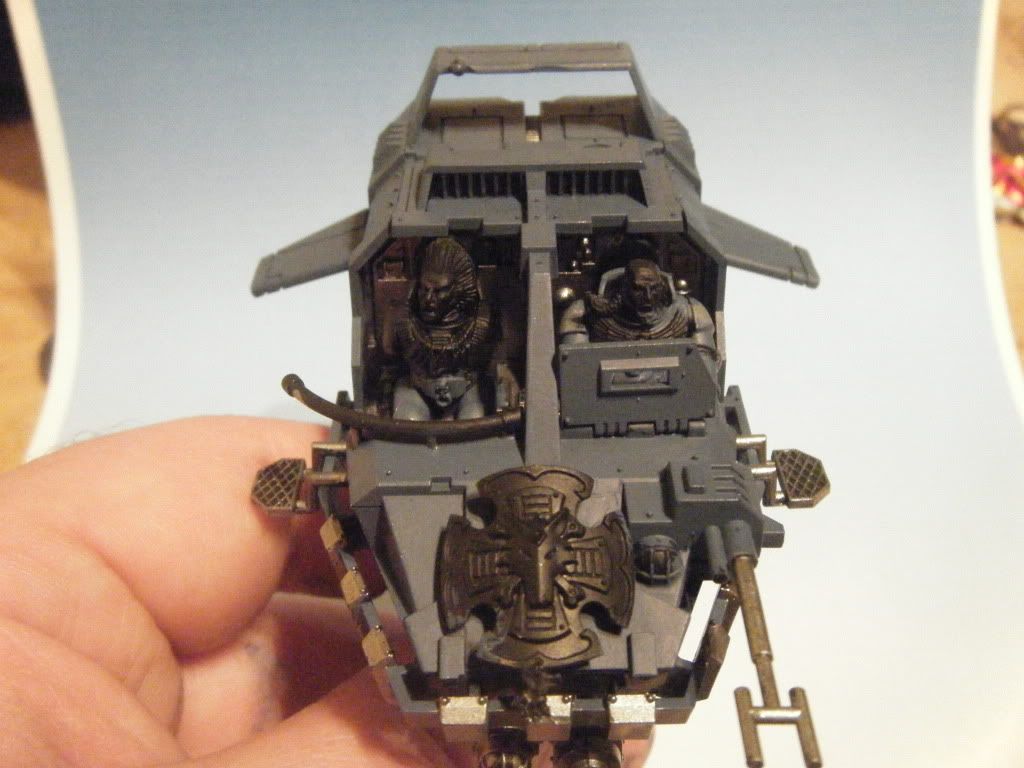 ---
Last edited by Khorne's Fist; 09-17-11 at

09:21 AM

.
---
I forgot about this plog, and it's long overdue an update. The army painting challenge has sped up my painting output no end, and I've managed to get a bit done.
January's entry. My FW dread.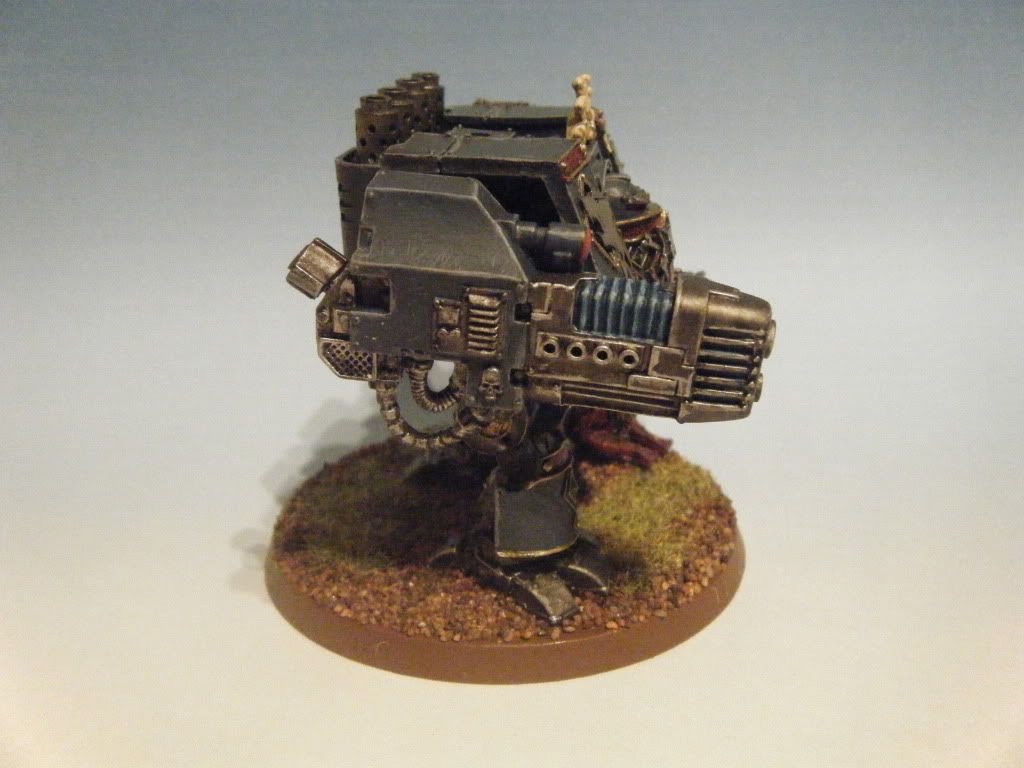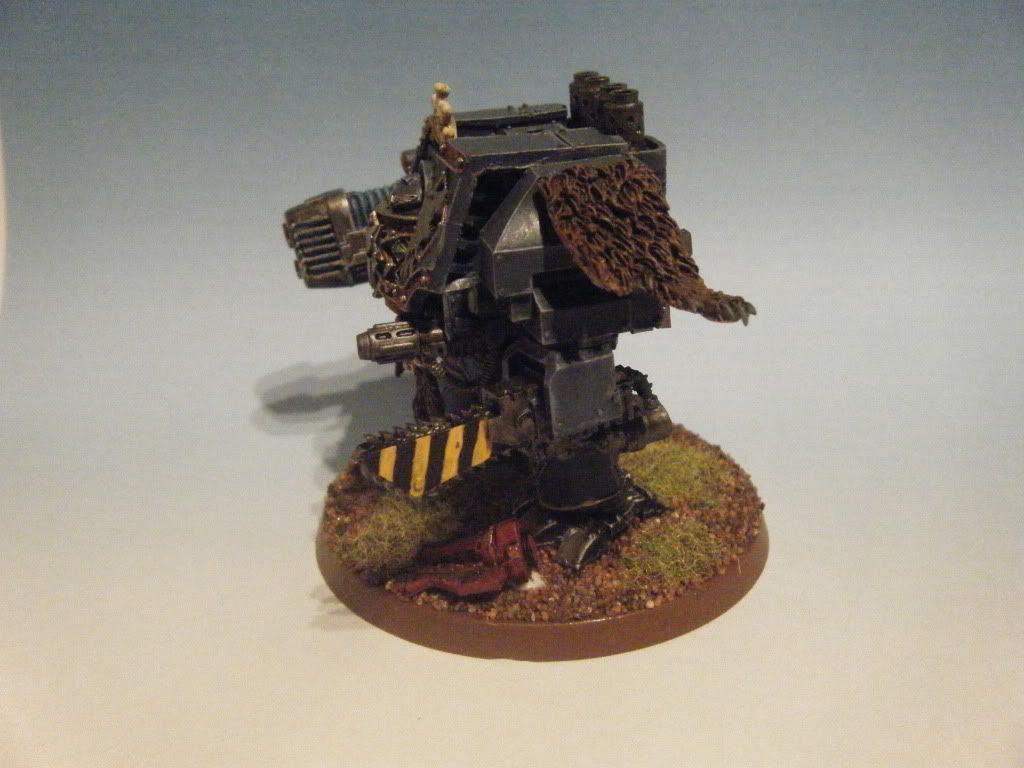 february's entry, a possible WL or Lone Wolf.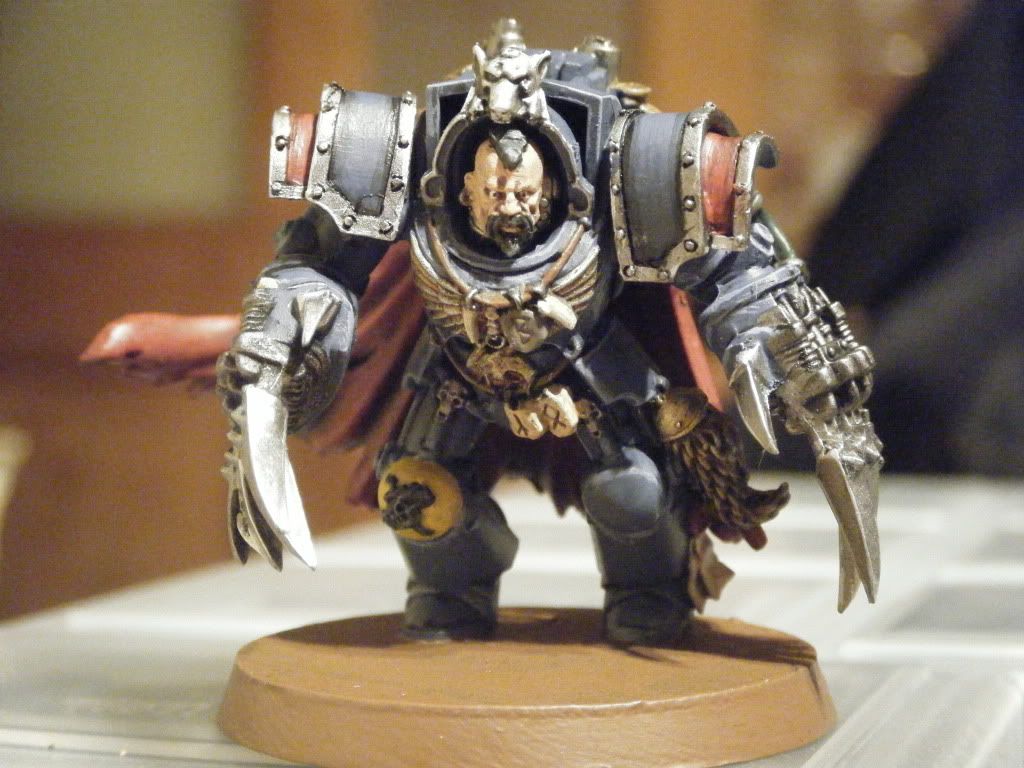 March's entry.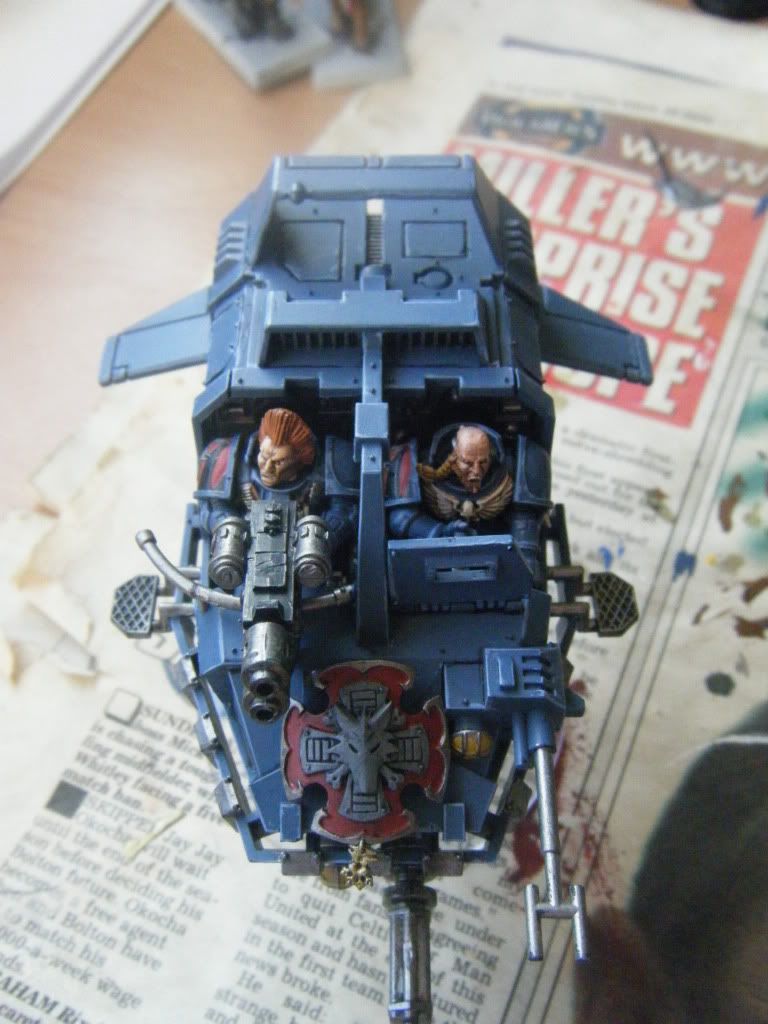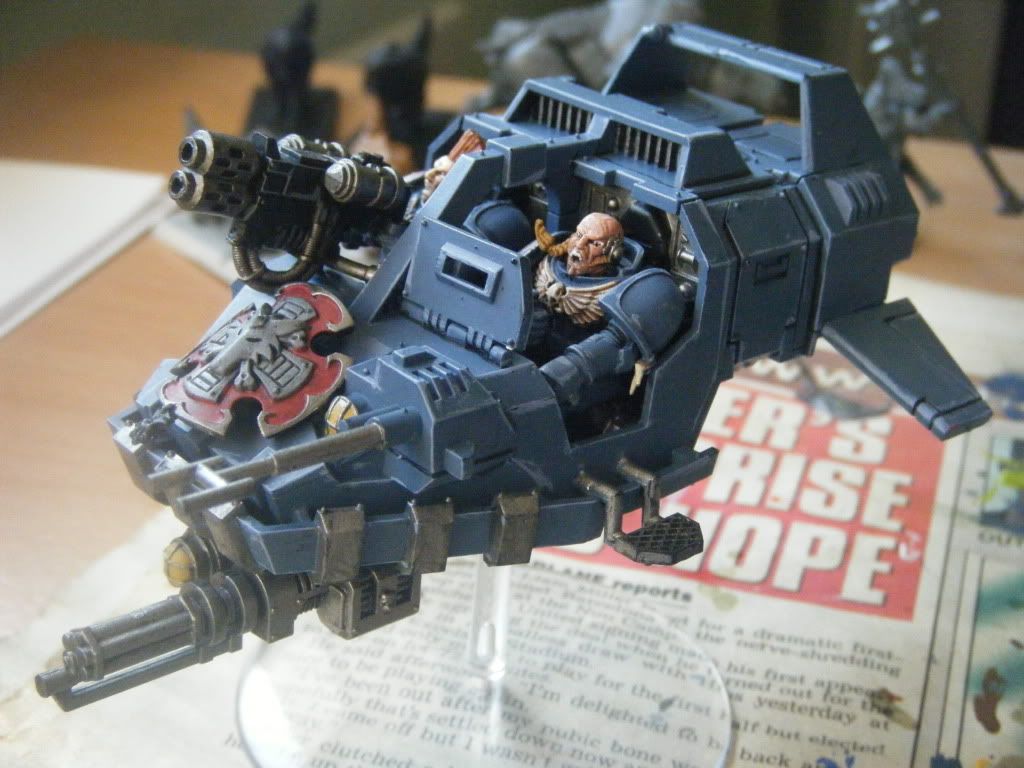 A few RP's and a WP I'm working on.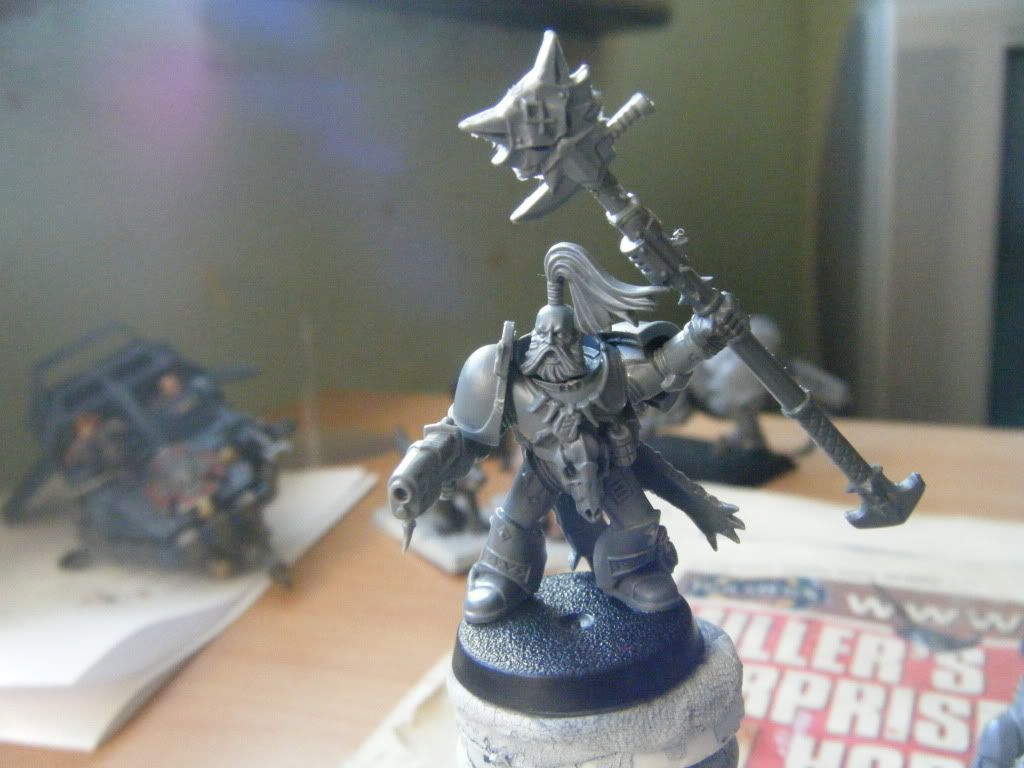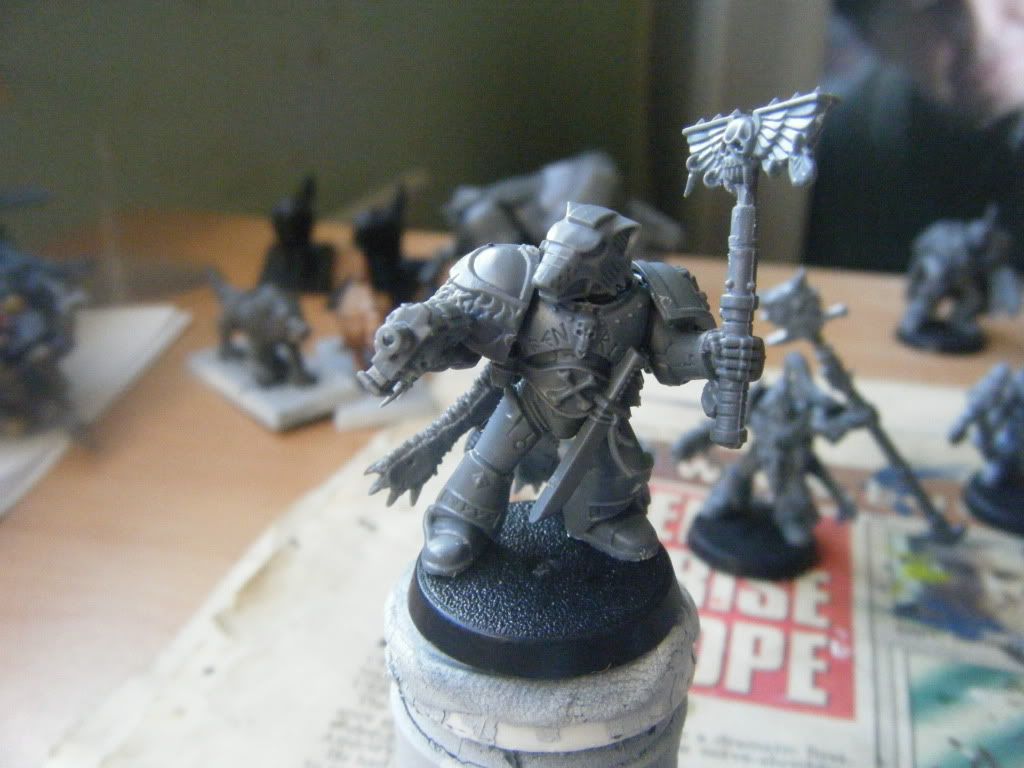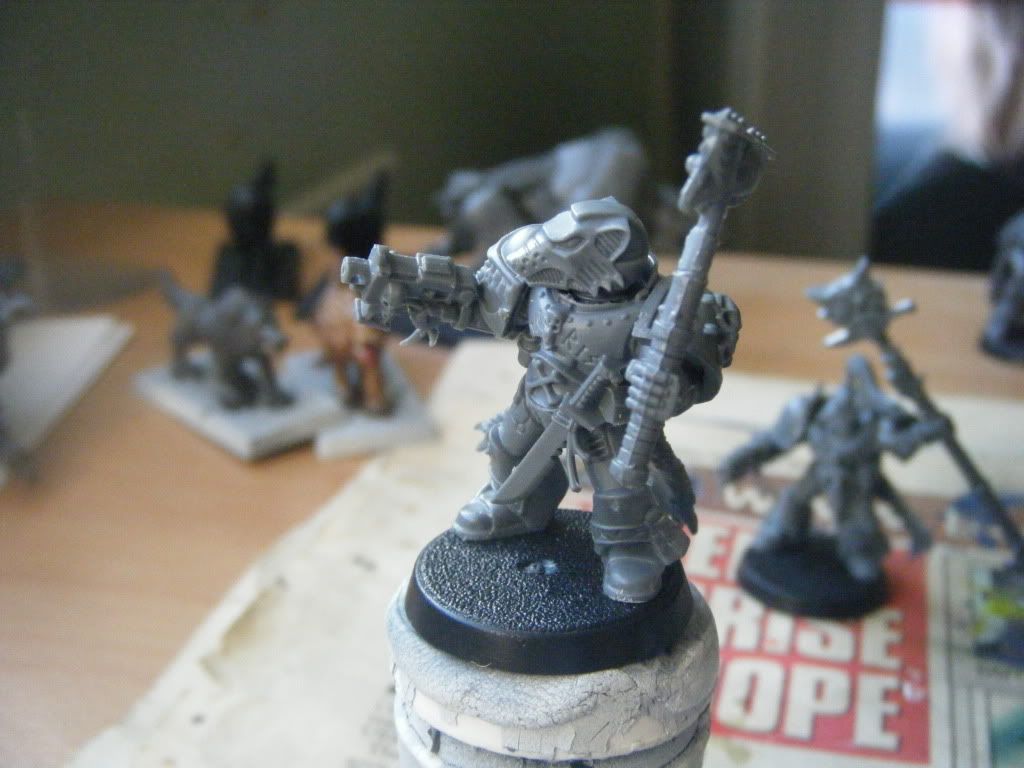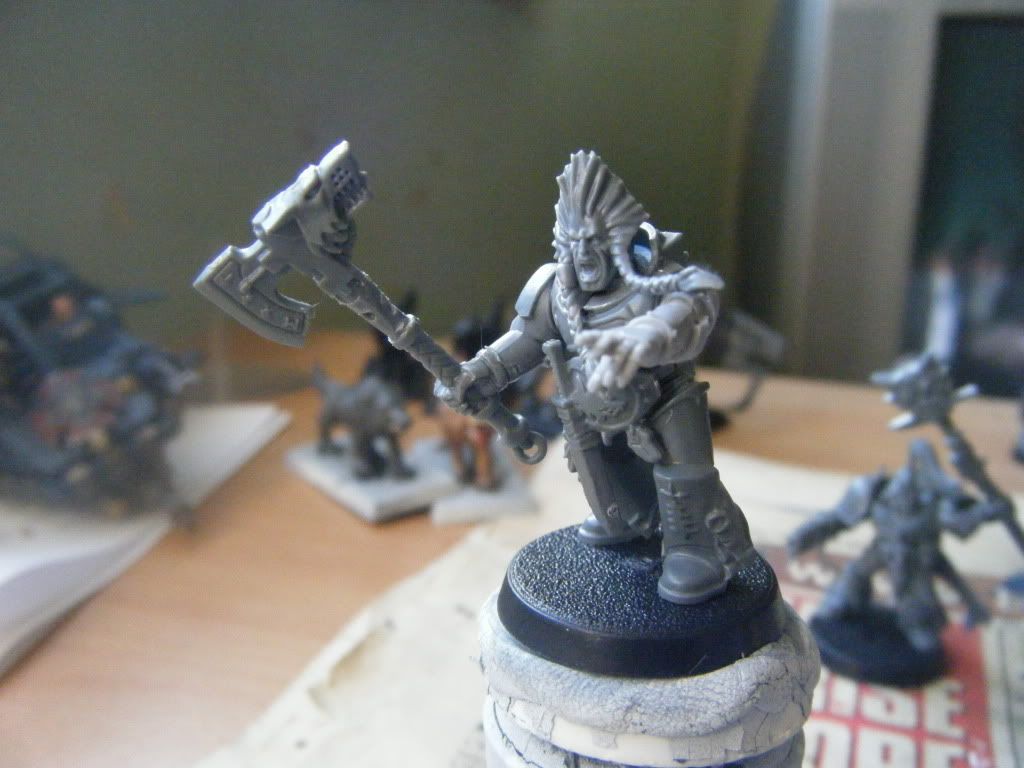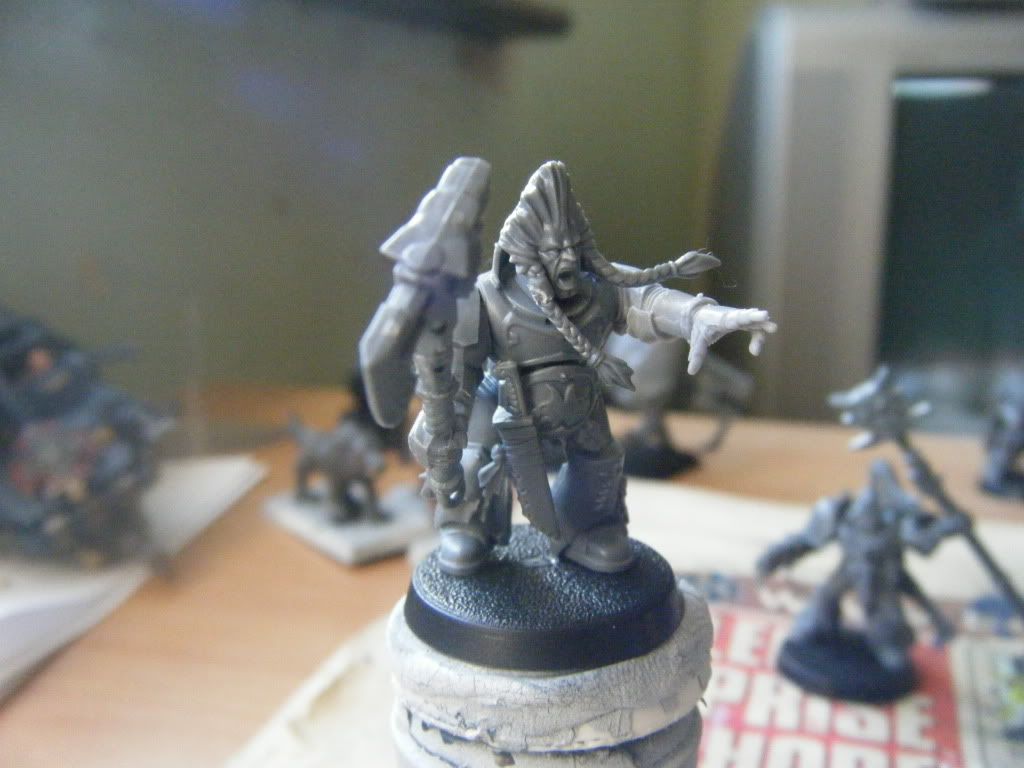 ---
Youve got a nice SW army coming along there. Particularly like your forgeworld dread.
---
Quote:
Youve got a nice SW army coming along there. Particularly like your forgeworld dread.
Thanks. He's my pride and joy, even if I found him a bitch to paint.
---
Hey mate,
this is looking really good.
I like what you've done with Seth, that's a nice simple conversion. And that Grimnar conversion is great too.
I haven't started painting up my FW dreadnought yet, so will be taking some tips from yours in the coming months
The World Guard with those heresy era shoulder pads looks really nice too.
Looking forward to following this and gaining some inspiration for my own army
Keep it up!
Rev
---
I keep forgetting this plog is on here. It's well due an update thanks to the Army Painting challenge, which, I have to admit has been excellent for keeping me motivated instead of lapsing into months of inactivity as I used to do before. So here's what I've got done in the last few months.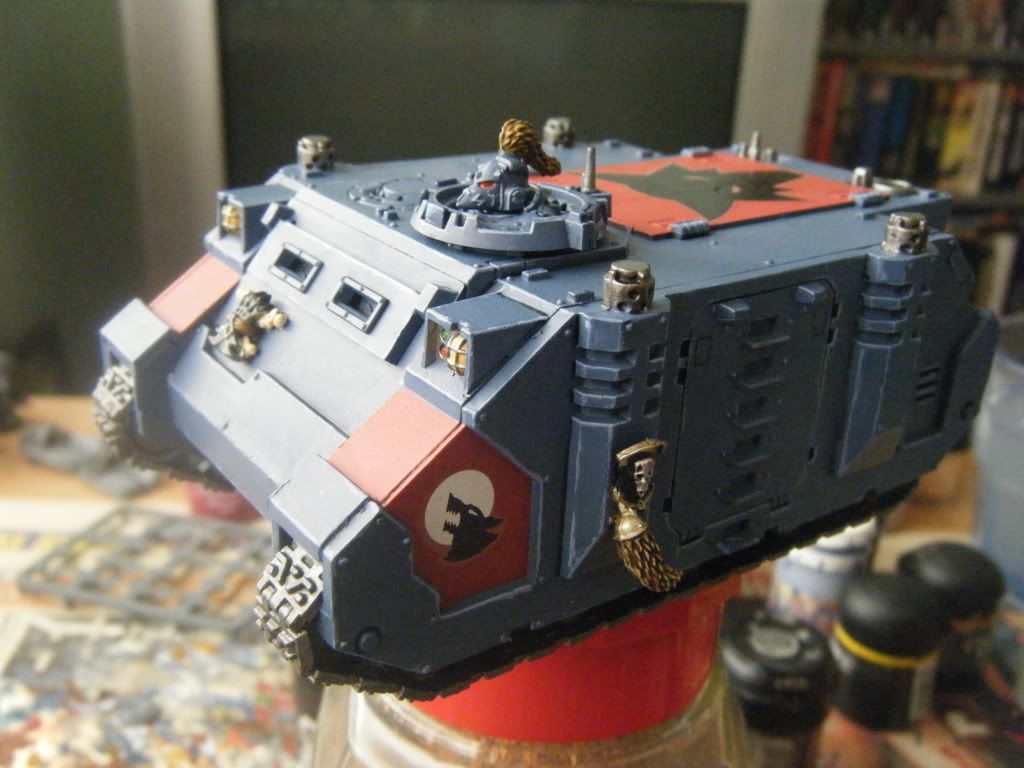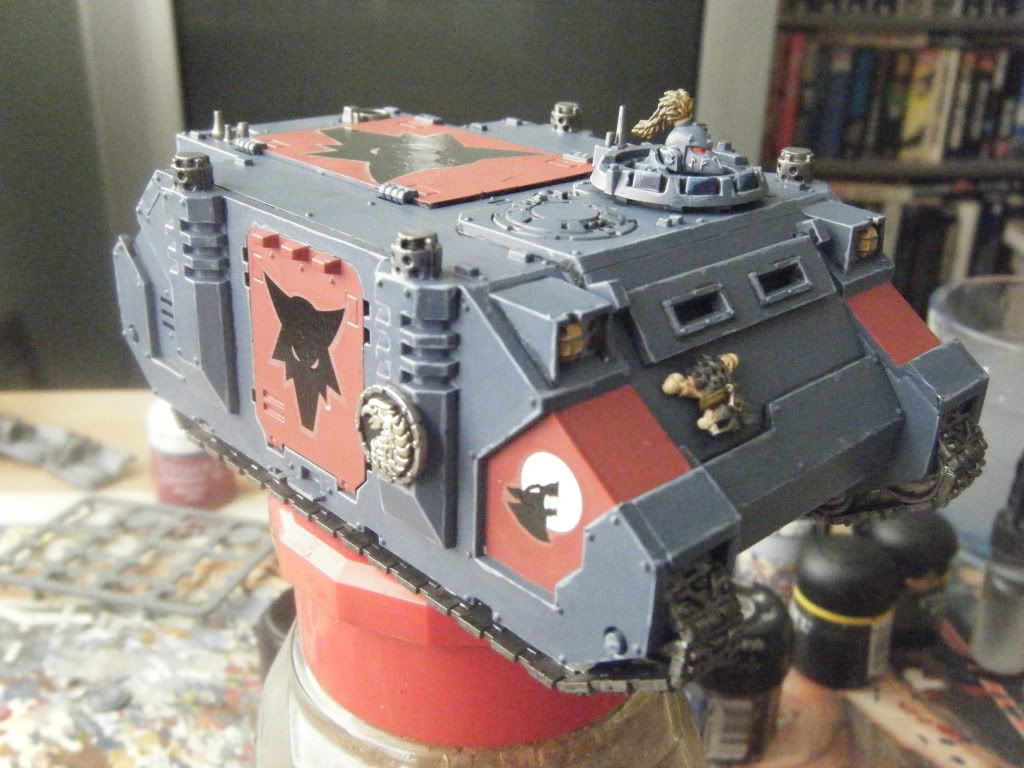 The outline of the decal markings on the rhino have since been covered.
This was last month's entry in the challenge. I was planning on a TLLC version for my long fangs, but the assault cannons in my bits box kept shouting at me, so this months GHs have a transport waiting for them.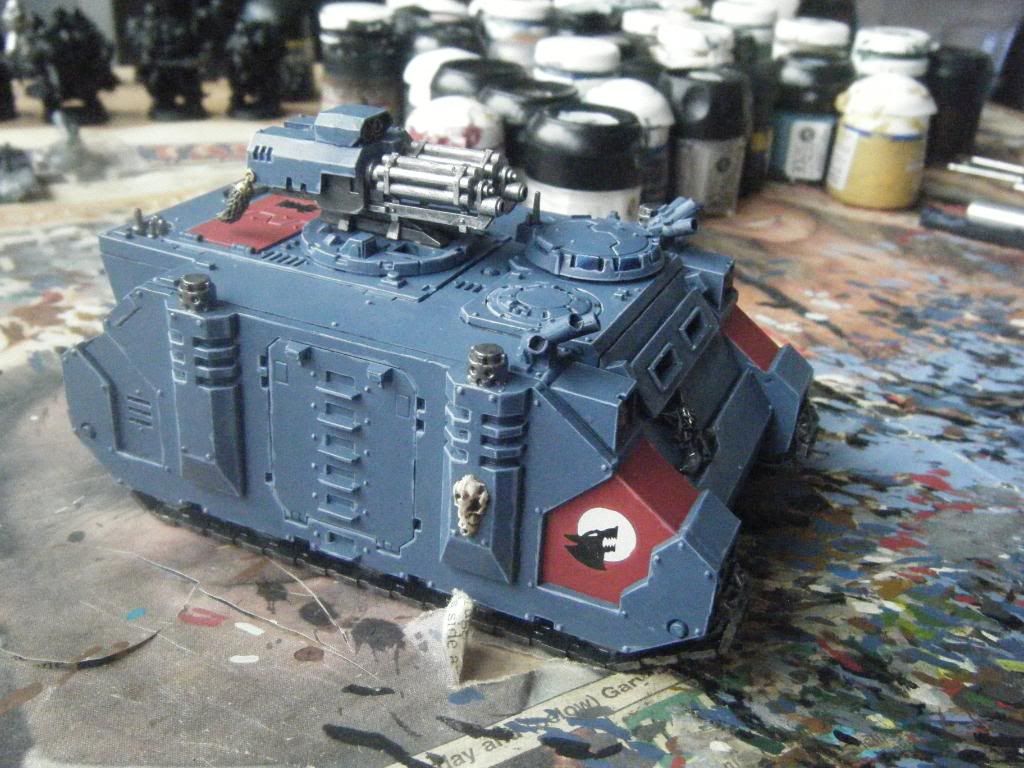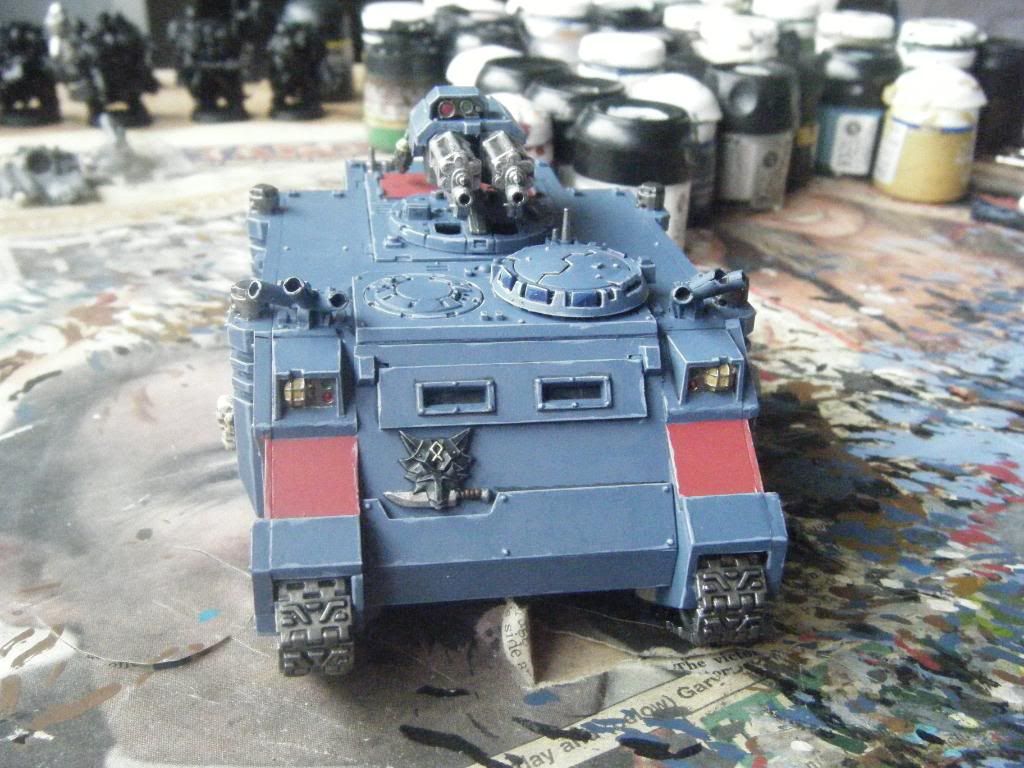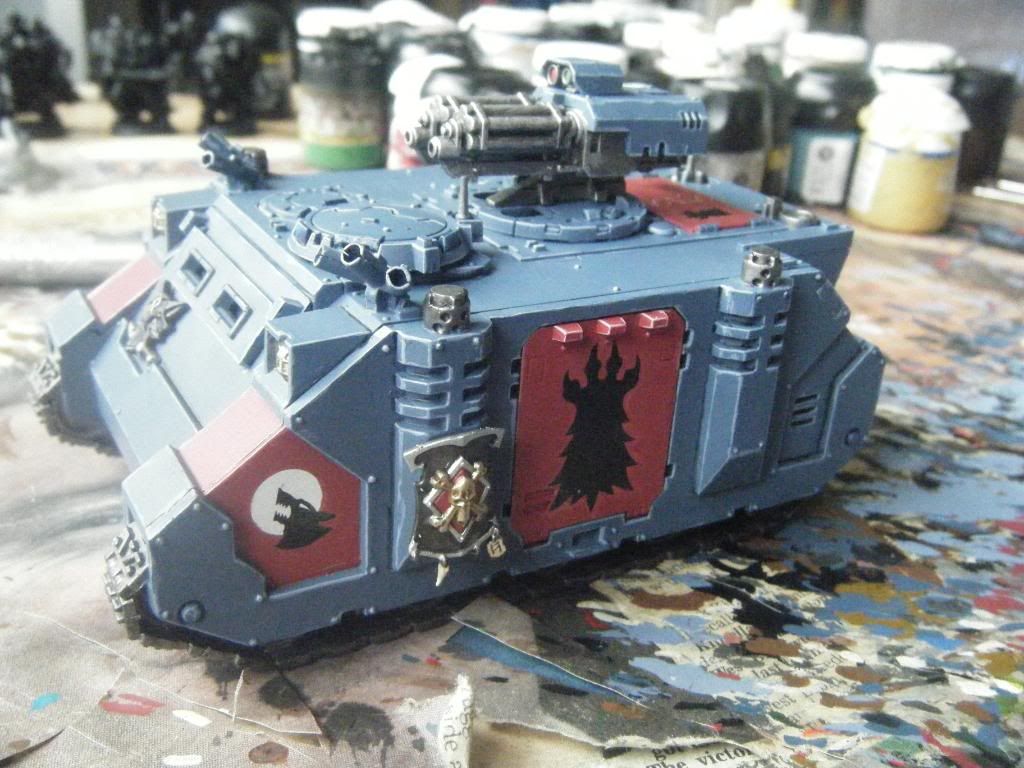 Speaking of this months entry, here's the so far completed members of the squad. I've been putting off painting these guys for nearly a year, but finally got the urge. I'm a bit ahead of myself this month for a change, so I may even add a plasma gunner to the mix as well.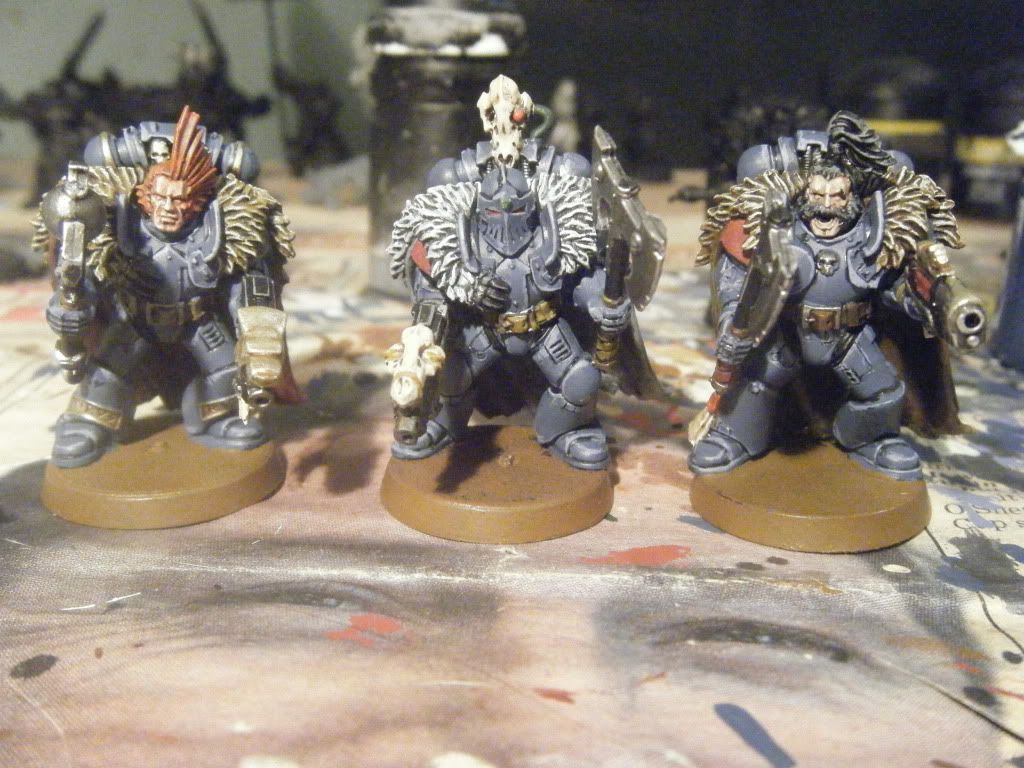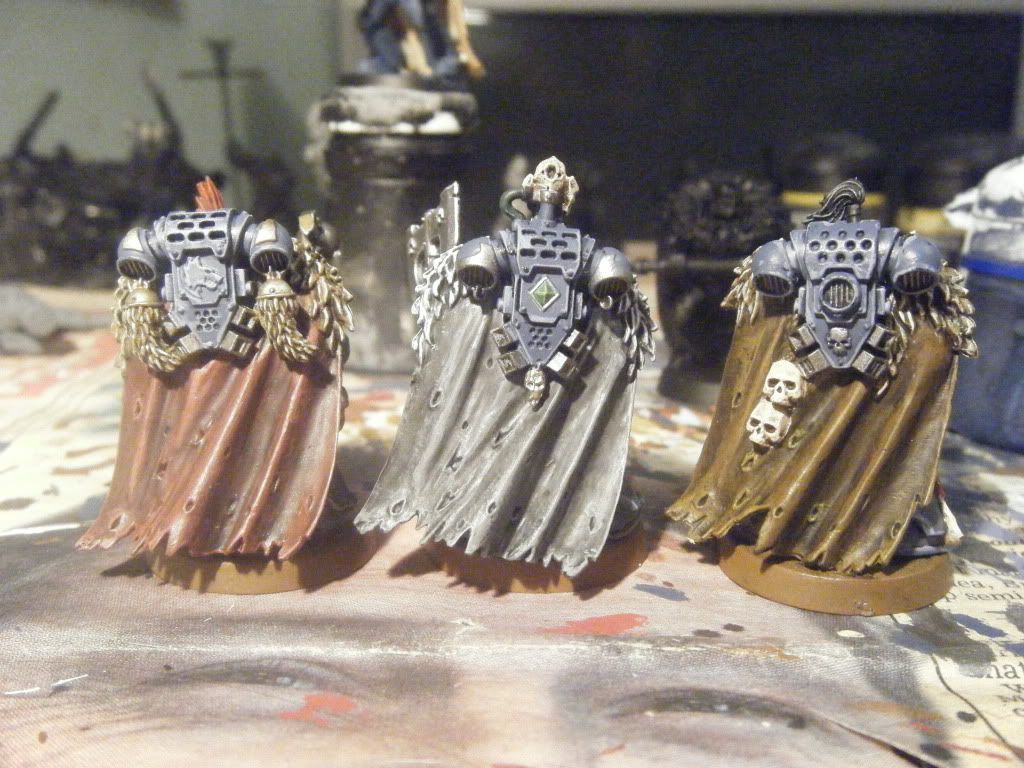 More later. I want to take a few decent photos of my LF pack before I post them.
Lower Navigation
A Plastic Crack Addiction. SWs, Knights, DG, Necromunda, and more.