---
Photos! So in an ideal world I would like to be able to play Apocalypse with my Orks. I have this grand idea to have Space Marine Orks and the hummies from Gorkamorka fighting alongside mobs from every clan in a massive Ork Waaagh! That is the ultimate goal and will likely take years to achieve since I like to take my time and also dabble here and there across the 40K range. It's just an idea to keep me (somewhat) focused.
So far I have managed to build two looted wagons and a forgeworld mek wagon (the rhino). Pics
I bought this Leman Russ on ebay as my Ruzzbot didn't have a battle cannon (ruddy demolisher kit) and was torn as to whether to make an IG 'dozer or an Ork looted vehicle. Looted vehicle won and here are more shots of it. The Ruzzbot is unfinished as I need to do the arms but I've been putting it off since it's rather difficult, so I decided to knock up another tank!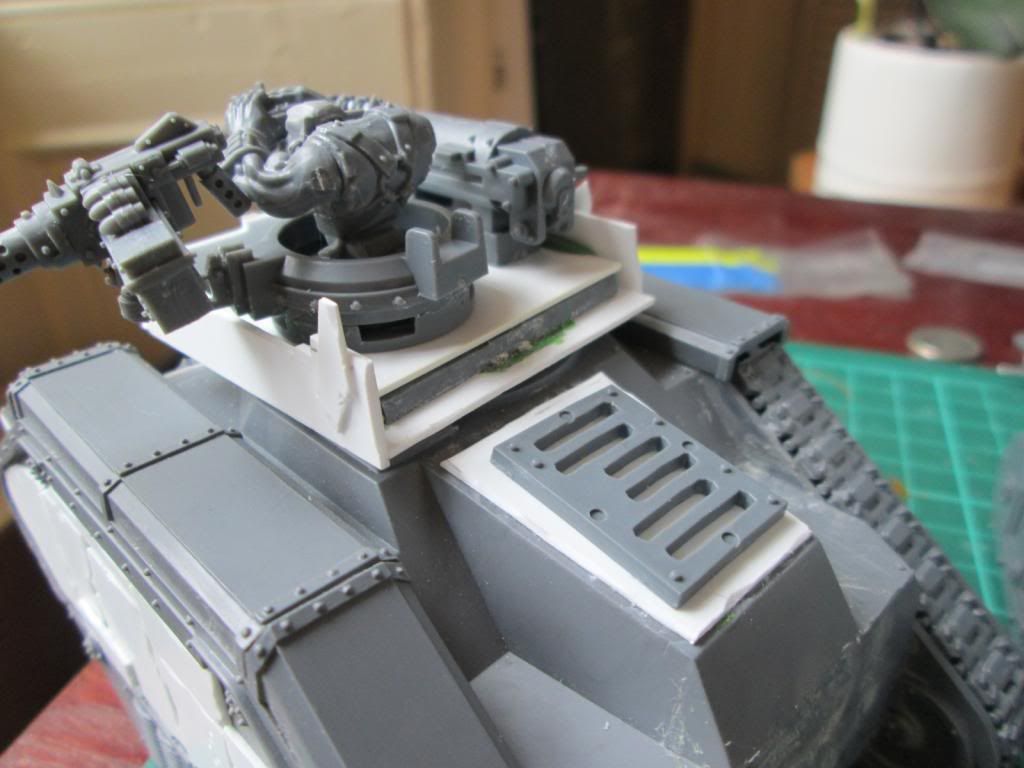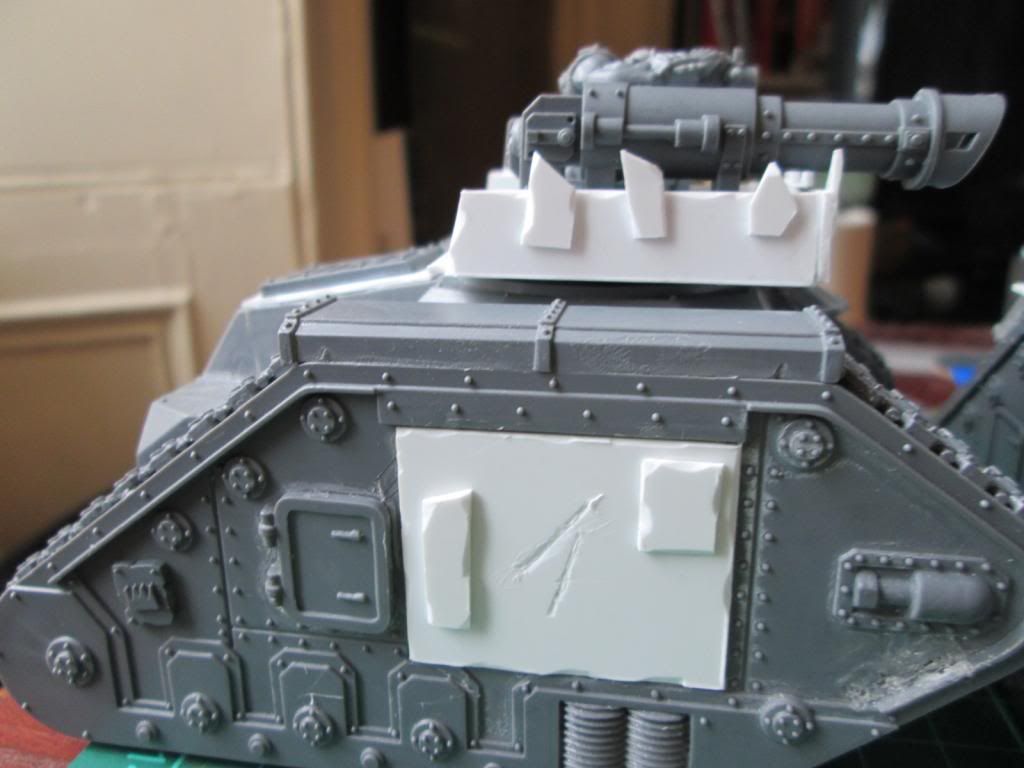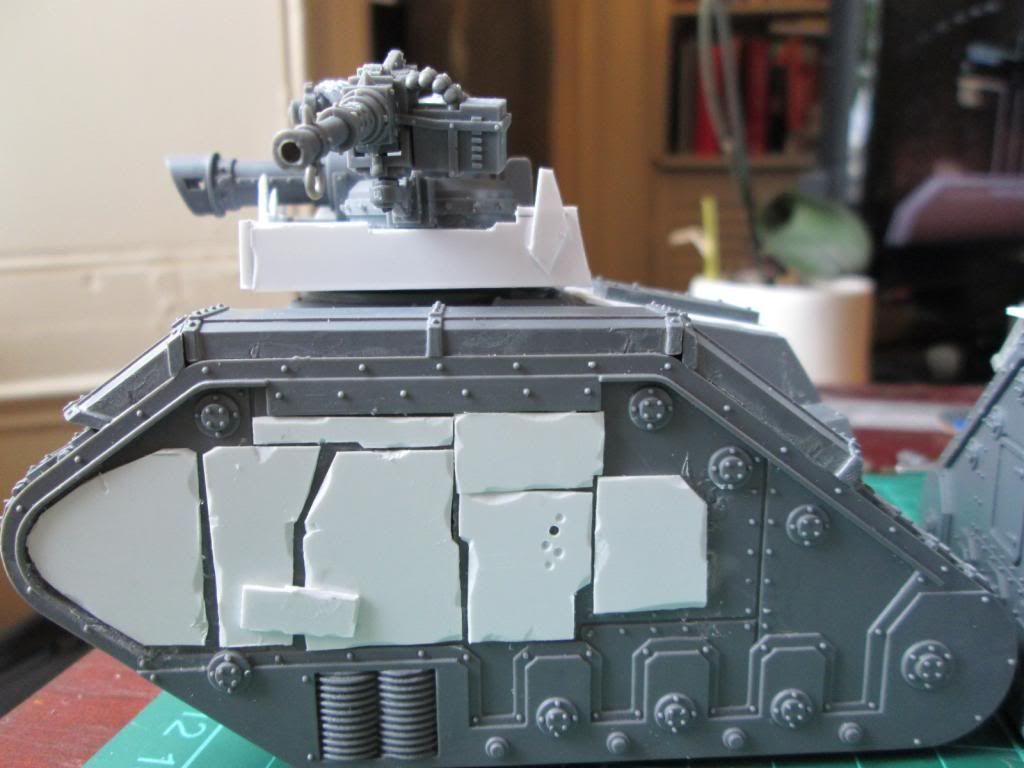 The light wasn't very good when I was taking the photos so you can't really see that I have beaten up the plasticard somewhat. I need to add rivets, some plasticard track guards, exhausts, perhaps further battle damage and a big shoota to the front (the same one in the head of the Ruzzbot which came from bitsandkits - thanks bitsandkits!).
The turret sits on the IG turret cupola - which was a bitch to cut to fit the plasticard around - and the Ork shoota turret can turn freely and come out for storage and flexibility on the tabletop. I'm somewhat happy with how it turned out - hoping it'll look better with a load of his mates alongside him in an armoured brigade!
Lower Navigation
Ork Deathskull Waaagh! by piemaster