---
Heres the remaining pics so you guys are up to speed with where i am:
This is the reactor room. Will have more pipes and detail.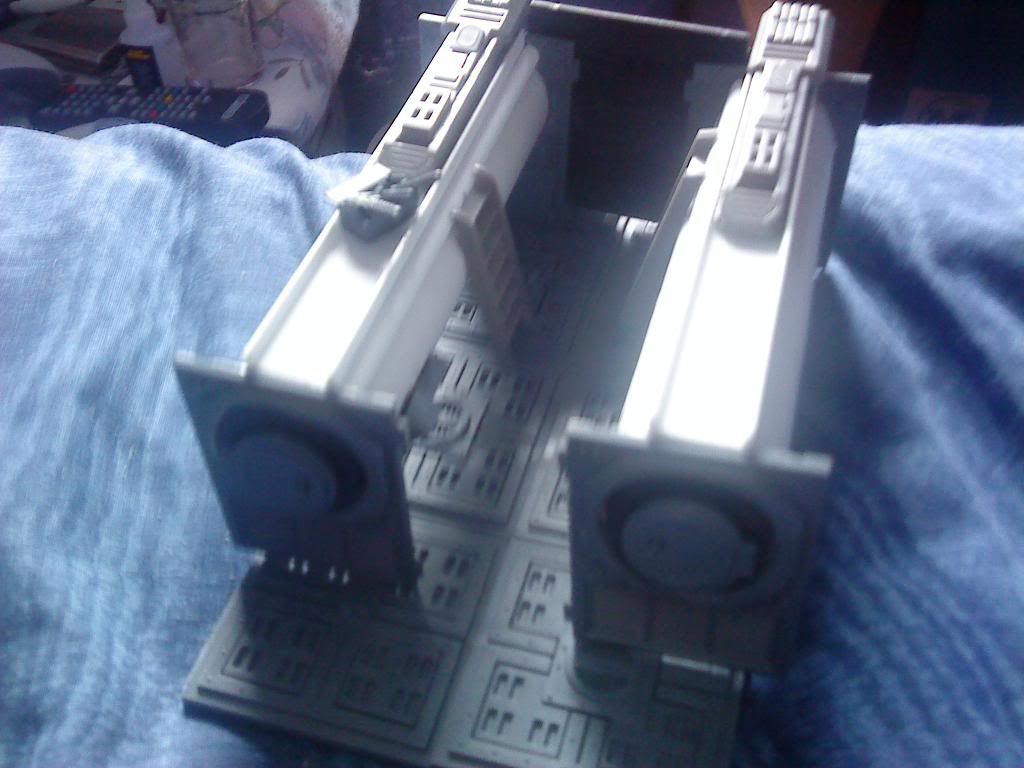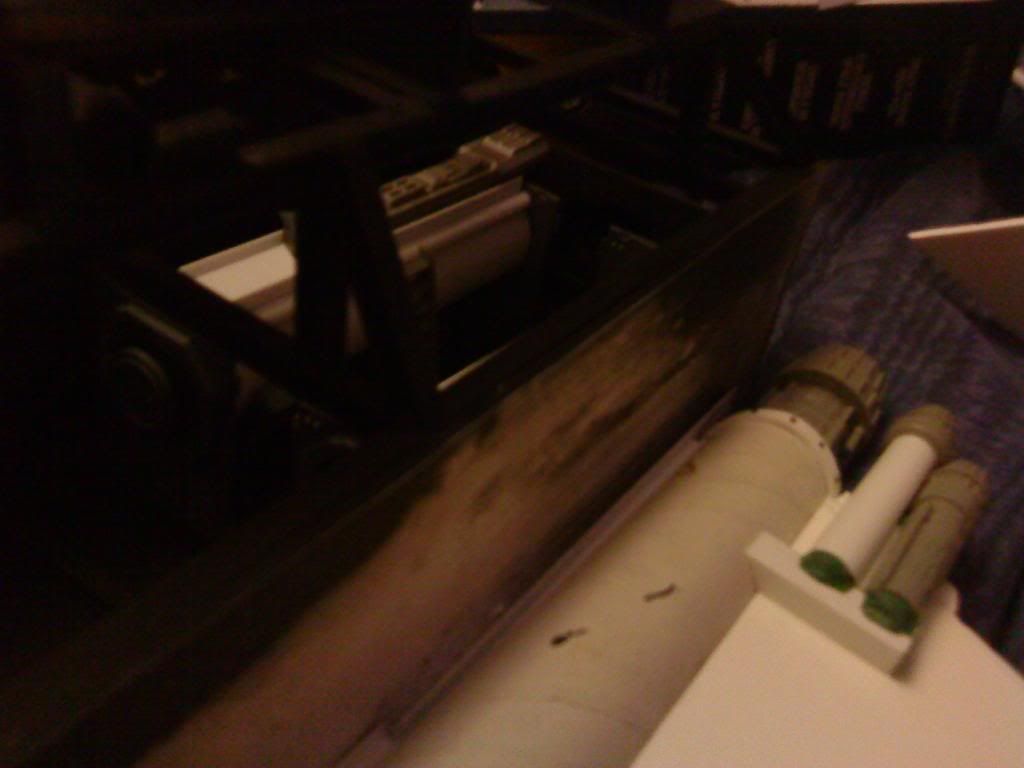 The painted cockpit sans pilots.
Dont worry once the flat sides go on the chassis will be straighter. And there is still more detail to be added before I add the lights.
The rear undercarrige made from actual tamiya RC shocks but i need to add stabilsing bars to the rear of each of them as theres currently to much movement from them.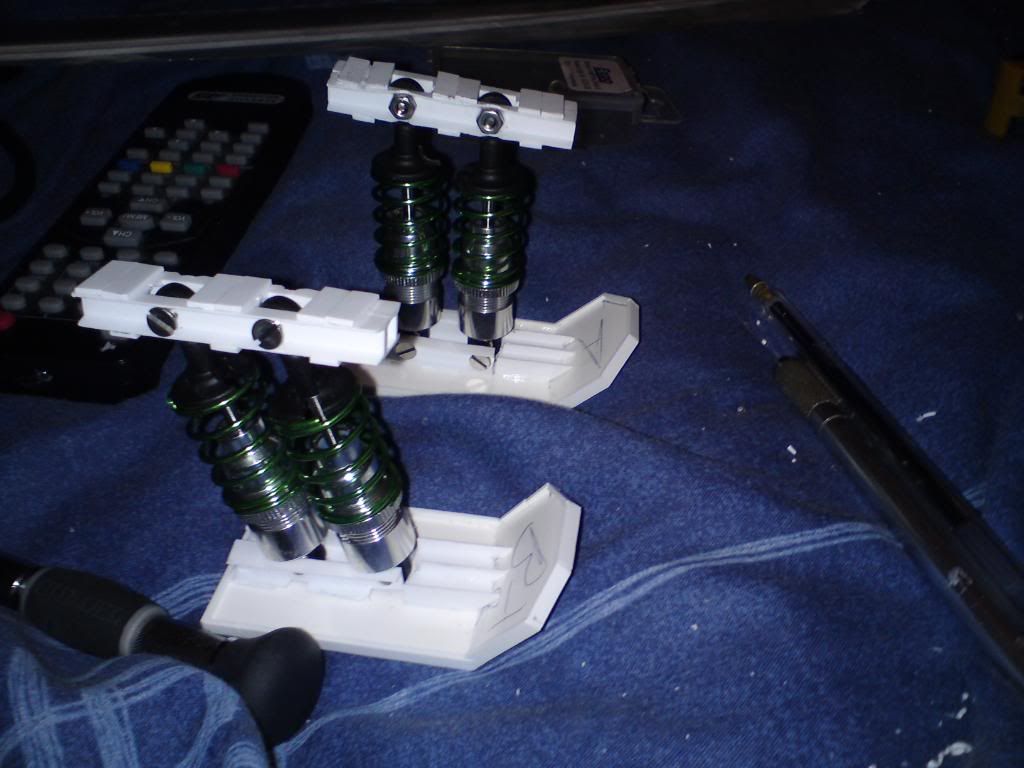 Note the rear landing gear is attached but I still need to bulk out the upper supports for them
This is as far as ive got so far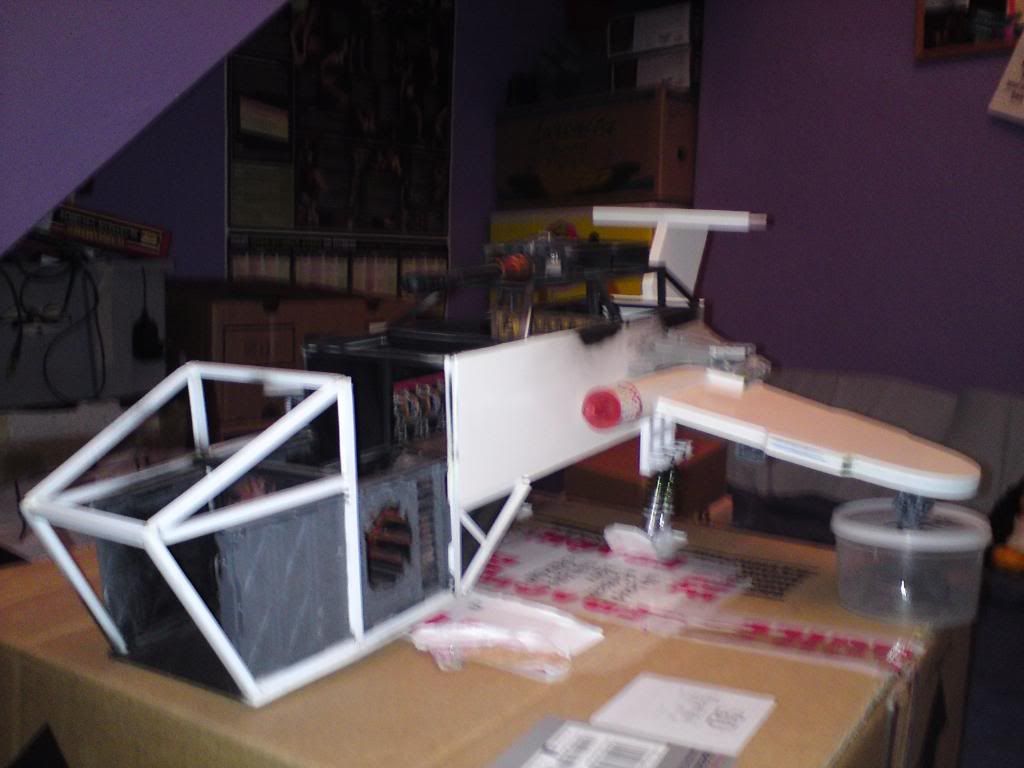 Pics now will become a lot rarer as I complete different parts. Hopefully this project may inspire a few more marine commanders to build their own ships.
---
+ rep there pal.
---
We are charged with the reunification of mankind, throughout the stars, in the name of the Emperor. We seek to establish compliance amongst all the fragmentary and disparate strands. Most greet us like the lost brothers we are. You resisted.'
---
Oh, what's occurring? A Thunderhawk, is it now?
Looks bloody great so far. Another thread to watch closely methinks.
---
+rep my friend, that is one hell of a good job.
Ryuzaki = fan
---
I can read your mind. Right now you think I'm lying.
games from August 2009 - now
w/d/l
21/4/6
Check out my
black legion W.I.P
GENERATION 7: The first time you see this, copy and paste it into your sig and add 1 to the number after generation. Consider it a social experiment.
---
That's amazing so far this is probably the most thorough (i think that's the word) thunderhawk I've so far, but are you going to have space marine pilots or guardsmen pilots?
Anyway amazing job so far
---
-High Chaplain Orion acting commander of the inner circle of the Enforcers chapter-
---
I'm using guard pilots cause they look cool but there actually space marines without armour on. There's a pic of the flight crew in the second set of pics on the 1st page of this thread.
Thanks guys
---
deathwatch is that u dave?
---
That is awsome. I've bee thinking about doing some scratch builds myself. Think I'll start off with a Hell Blade or Hell Talon. You know where to get any good templates?
---
great work here brother i shall be watchin closely have some rep
---
Nice Thunderhawk! im going to make my own now!
---
Lower Navigation
My Plastic Thunderhawk