---
This is just plain awesome. I love this paint scheme, very original. My compliments, and +rep...definitely looking forward to seeing more of your work!
---
"From the darkness we strike: fast and lethal, and by the time our foes can react... darkness there and nothing more."
— Raven Guard saying

---
so very almost a year to a day down the line and ive finished one model :p
well this isnt really a continuation of an army or anything like that; just a random model (though i do have another 2 of these models converted,ready for paint).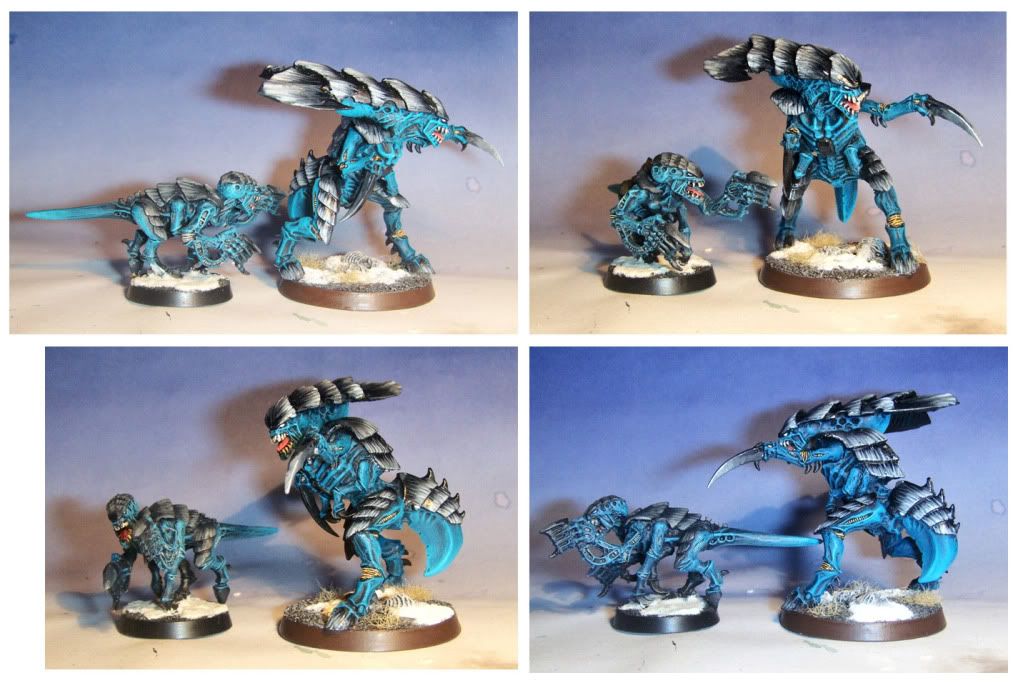 its painted in exactly the same way as the termagants posted earlier and the whole thing took a few hours from basecoat to varnish (ardcoat on the scales). i actually really like these conversions and am thinking about making all my warriors in this way (the tail if not the head).
the base is painted in dark greens/greys/browns, with some snow and dead grass added
and a closer look at the tail:
hope you like
---
they look great, do more do more, i love mowing down nids with my venoms >D
---
luckily these ones dont see the table much ;)
---
Love the conversions and the paint scheme! The feathering on the carapace is ace mate!
---

Commissions, Project Logs, and Galleries
Follow me on Twitter: @MidgesWorkshop. You can aslo follow me on face book Here
---
Very striking colour scheme. Looks great.
---
Quote:
The feathering on the carapace is ace mate!
thanks, after what feels like a whole day painting this guy i need to hear something along those lines! ive been busy painting the carnifex and man do i hate painting those armour plates. takes so long and theres about 8ish layers on each plate and three coats of gloss varnish. just so tedious and slow to get done but then again, lets face it once the armour is done theres only one other colour on the model?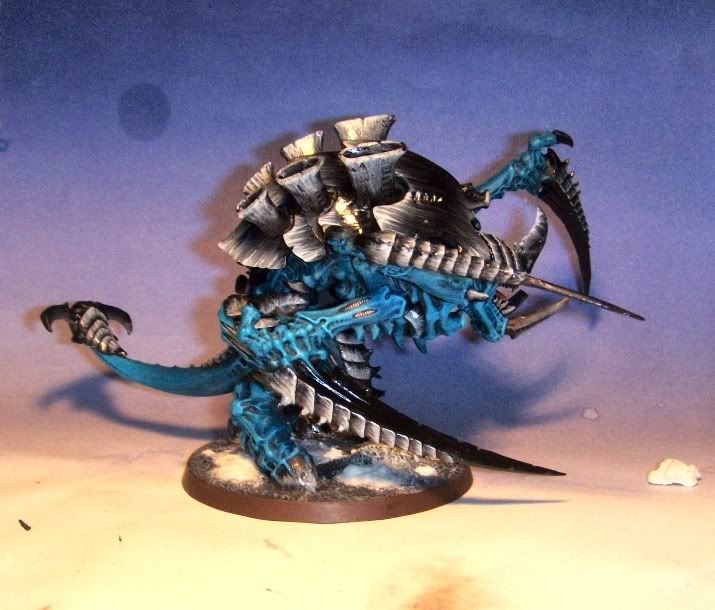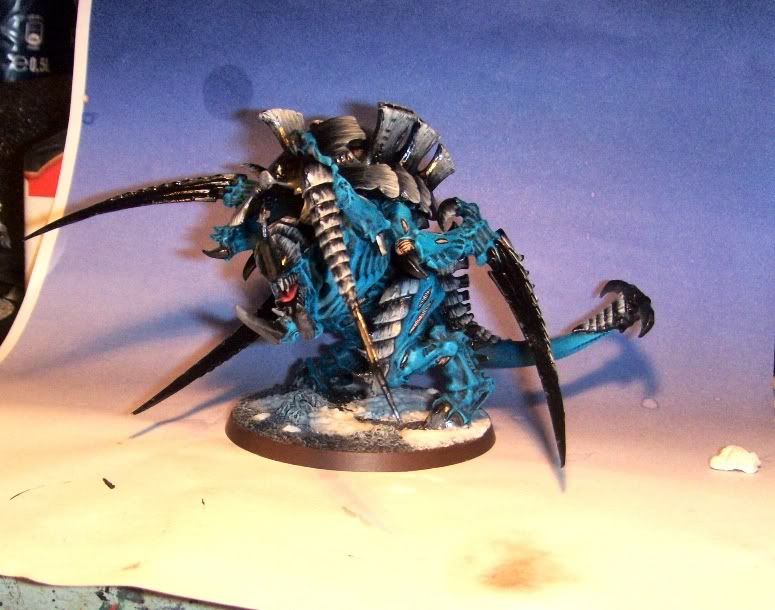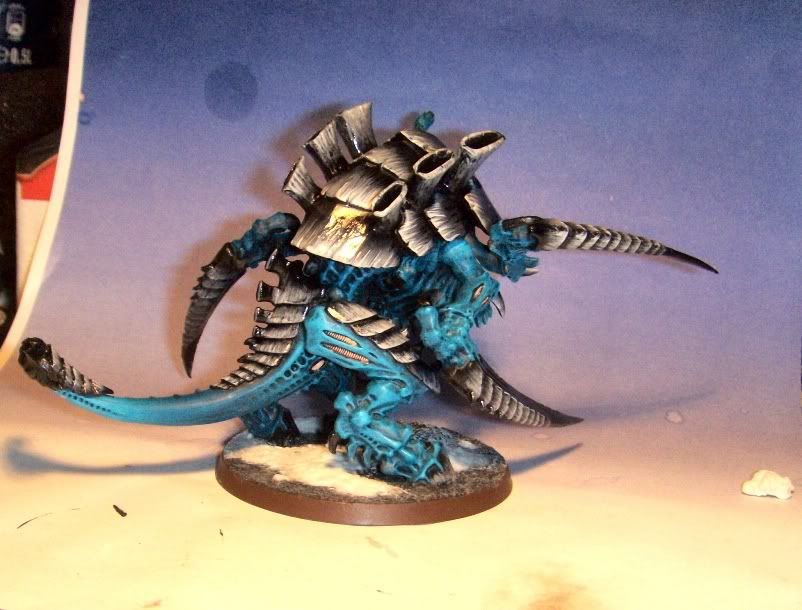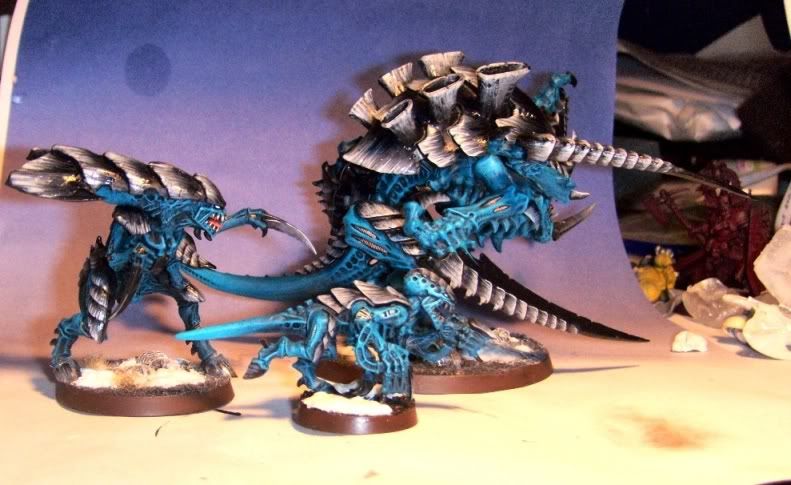 quite a rough job on this guy but that only means it fits in with the rest of the models ;)
more pics on my blog
---
Amazing work mate, really love the multitone carapace
---
Strike Force Crucible
<--- deathwatch army log
You are charged with the crime of existance Xenos! - Watch Librarian Auron
---
Looking fantastic Vorro! I like what you did with the arms on the fex. Putting the one set on backwards gives him a very menacing pose. Great work!
---

Commissions, Project Logs, and Galleries
Follow me on Twitter: @MidgesWorkshop. You can aslo follow me on face book Here
Lower Navigation
hive fleet Vorropohaiah