mr_kyle's Chaos Blog
---
Partial Iron Warrior Squad

These guys were the first squad I finished after restarting the hobby again. I am happy enough with them bar the eyes, black highlights and danger stripes on the weapons. I also think the horns came out a little too dark, but I now have a new recipe for bone that is a little lighter. In future I will darker the black highlights down a bit as well.
Selection of current Death Guard
- clickable thumbnails!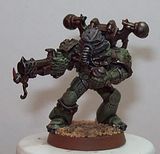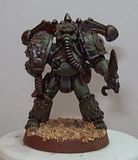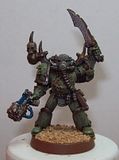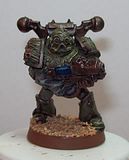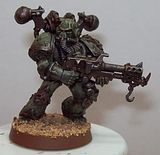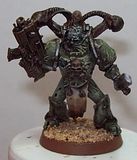 In general I am quite happy with how the armour and trim turned out. The grey zombified skin could look better. I am after a blue / grey rotting look, but it is pretty difficult to achieve.
Plaguebearers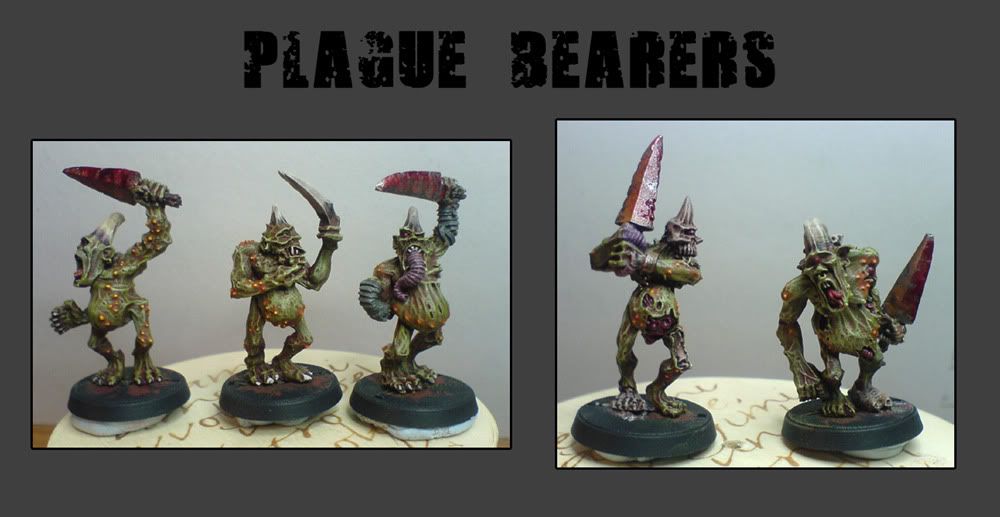 These chaps are my current pride and joy lol! I worked quite hard on them. That said they were very fun miniatures to paint. I will probably pick up the Plaguebearer command squad to continue on with them. The paint scheme is largely taken from the current Citadel Miniatures Painting Guide. So while I did but alot of time into them there is not alot of originality in them.
Obliterator Chainsword Arm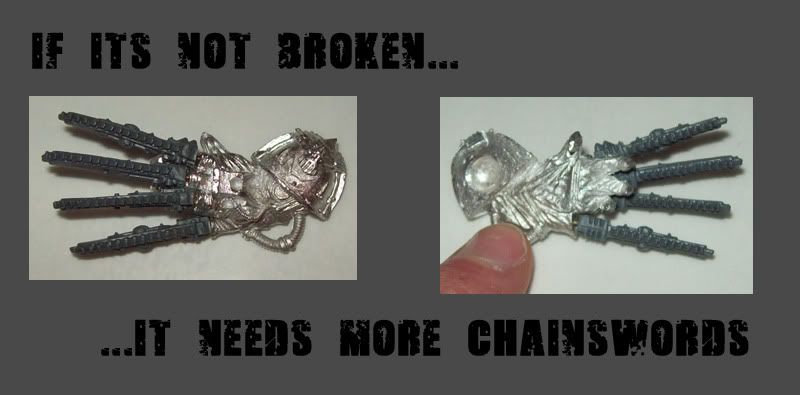 A slightly different take on an obliterators weaponary.
More to come!
---
This stuff is amazing, keep up the great work! +rep!
---
Quote:
Trevor_Drake: If you invested $1,000 in Delta Airlines last year, you would have made $43. In AIG, you would have made $33. In Leihman Brothers you would have made $0. Spent that money on beer and recycled the empty cans, you would have made $214. I call it a 401-keg.
Trevor_Drake: Americans walk roughly 900 miles per year, and consume on average 22 gallons of beer a year, so the average american gets 41 miles to the gallon!
Grish: hahaha
Katie_Drake: XD
---
Thanks Trevor!
Conversion Work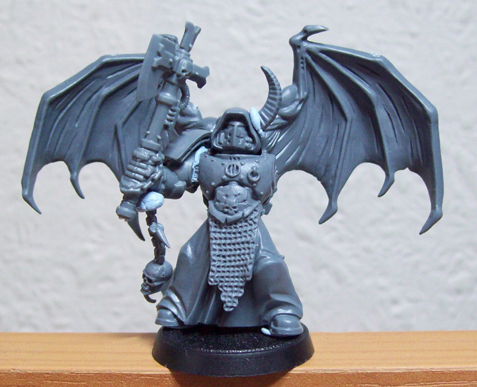 This guy will be my sorcerer when he is finished. I am aiming for a chaos undivided look, with a little inspiration from Venger if any of you have ever watched the D&D cartoon. Something will need to be done about the Black Templar heraldry on the axe. It will probably be filed down or cut off and replaced.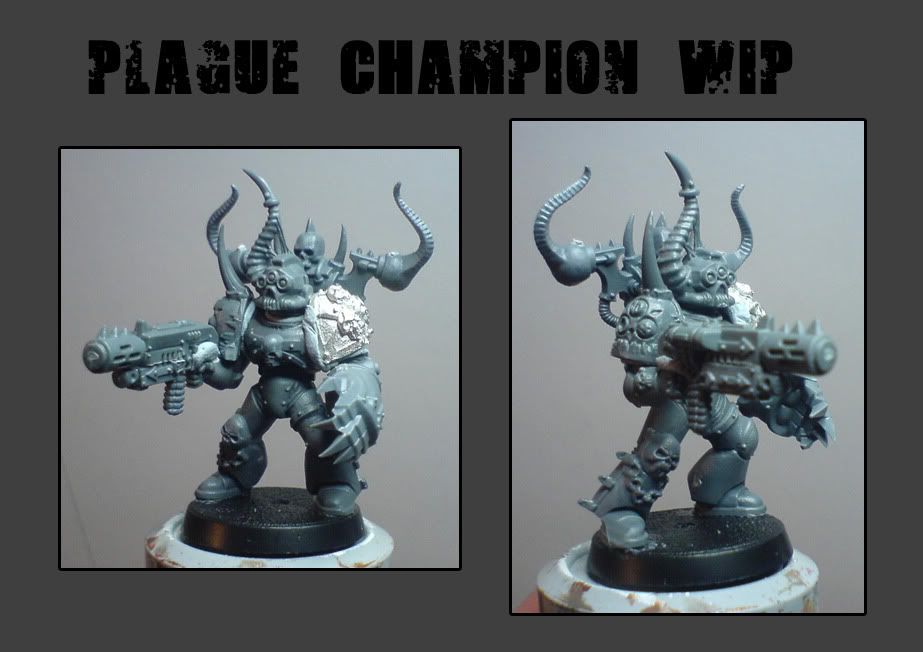 The combi-melta on this guy was the result of a carved up bolter and meltagun. The rest was just a good old kit bash! The mid section of the marine has been carved out for some potential green stuff guts to be added.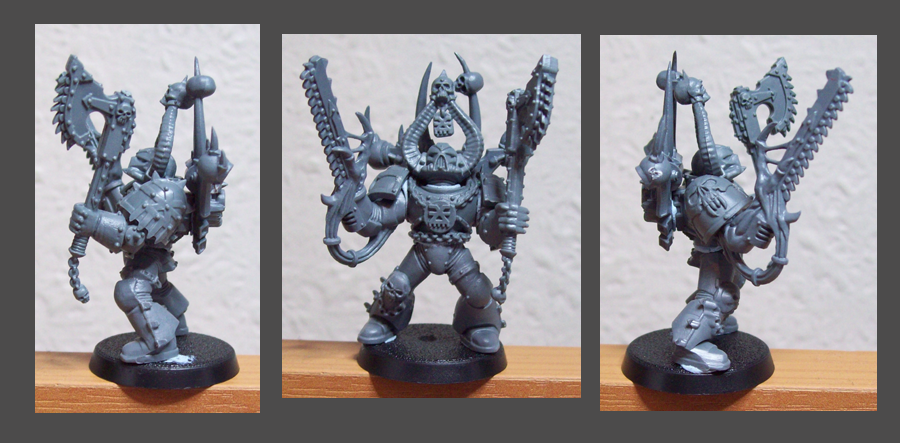 A potential skull champion here. Not too keen on starting any other Chaos factions just yet. Just an experiment really.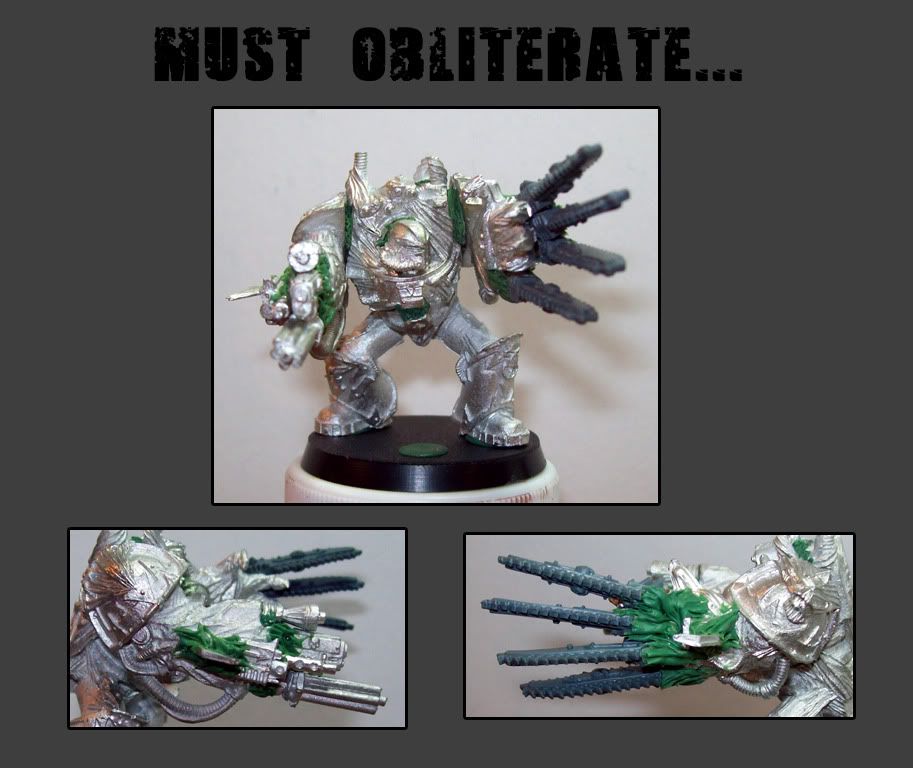 There are a total of 11 pins holding this obliterator together, it better never fall apart lol.
Join Date: Jun 2009
Posts: 203
---
Very nice kitbashing
---
Awesome chainsword fist, really nice work.

What are the plastic wings from on the sorcerer?
---
Thanks AM. & Bubblematrix. CSMs have so many options for a good kit bash! :D I should have a wee update on the Sorcerer tonight. Still in the dry run phase, but had a new idea.

@ Bubble: chap the wings are from a Possessed Chaos Space Marine sprue.
---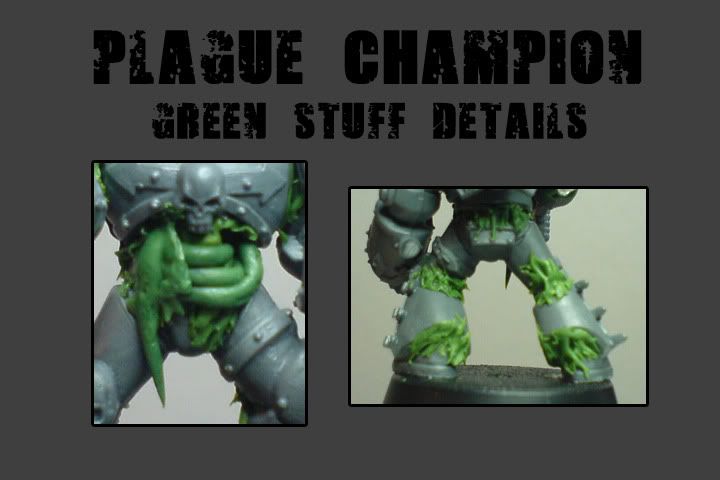 The guts on this bad boy were inspired by Svartmetall's tight green stuff skills. Mine didn't turn out as good as I had hoped. There was supposed to be a thin bit of torn skin over the droopy guts. But is seems to have melted in somehow and no longer looks separate. Hopefully the next one will be a bit better.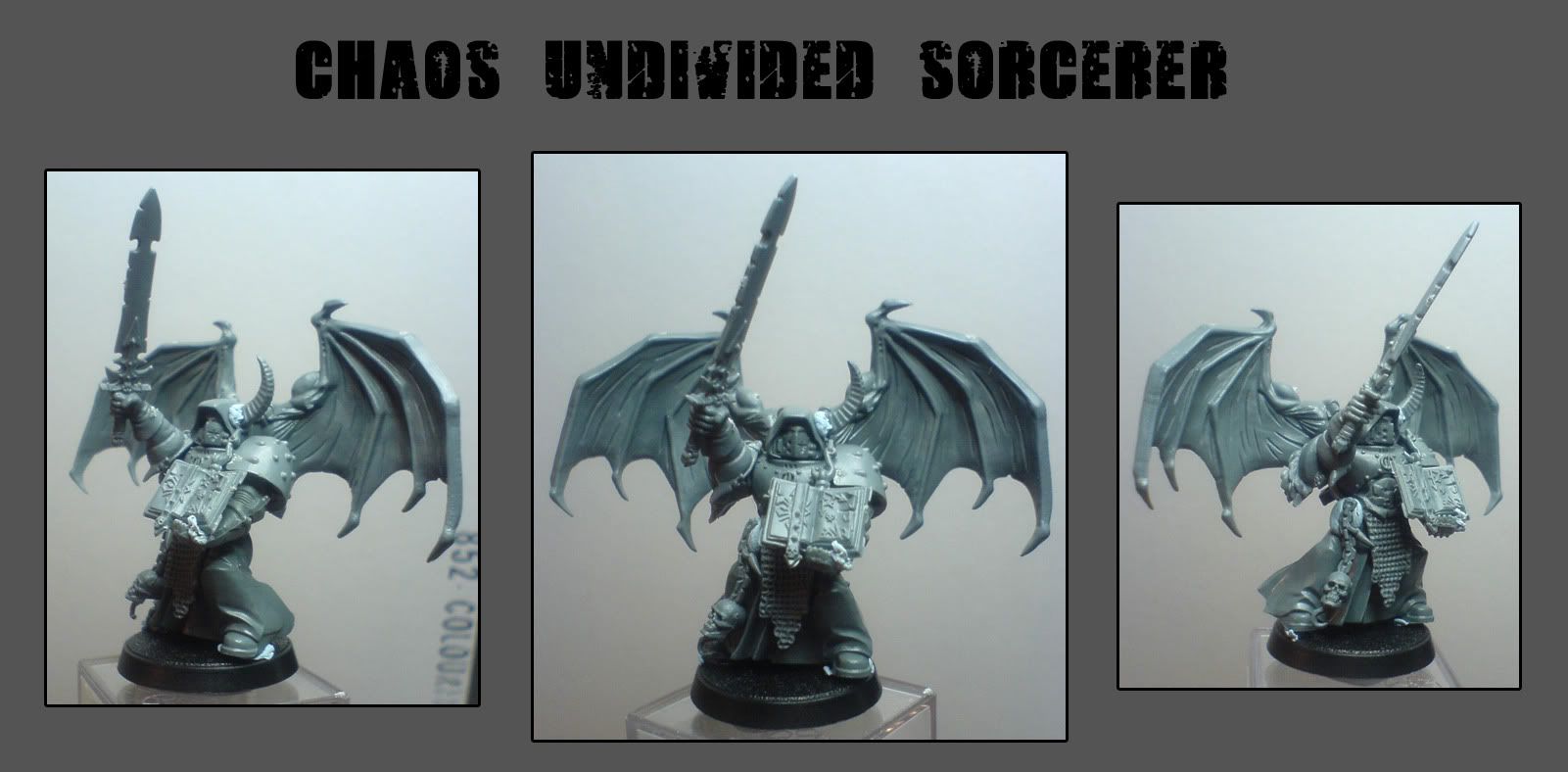 Plenty of to-dos still left on the pose of my sorcerer. The shoulder on the sword arm (from a Chaos Warrior) needs replaced with a CSM version. Come to think of it the jury is still out on what I will use for both shoulder pads =/. I want a flaming skill coming out of the spell book. So thats a skeleton warrior sprue and some green stuff required.
Join Date: Jun 2009
Posts: 203
---
Nice man. That scocerer looks really promising
---
i like the work thus far man. keep it up and update soon. oh yeah, + rep!!
---
Army strong Cav tough! Stay Cav live the legend!
If your in it u get it.
---
Damn nice Sorcerer..., Impressive Kit-bashing and GS!
---
O Caido é o senhor das guerras,
O Caido é o senhor das demandas,
quando O Caido chega
é O Caido quem manda
Lower Navigation
mr_kyle's Chaos Blog