Purple squig
---
Yippie! Finished 3 squigs this week. As I already have some red squigs I went for two purple ones. Some new colours to try out.


Purple haze all in my brain
Lately things just don't seem the same
Actin' funny, but I don't know why
'Scuse me while I kiss the sky
---
Ah, squigs. Squigs are the reason my friend targets my Tankbustas. After that first time a pair of squigs ran across the board and blew up one of his tanks (he plays IG), I've never had my Tankbustas last for more than a turn.

Nice coloration, I like the contrast of the purple one with the yellow explosives.
Nob with Big Choppa
---
And another one! I'm almost done with all my Ork WIP which were in various unfinished stages. Only one left: a Weirdboy. Everything else is only assembled and base coated.
This Nob has another attempt at checkers. Also tried to imitate a Necron power source on the Big Choppa, which was a first use of the new Waywatcher Green glaze.
The hair on the severed head the Nob is holding has a glaze of Guilliman Blue, but this does not really show in the picture.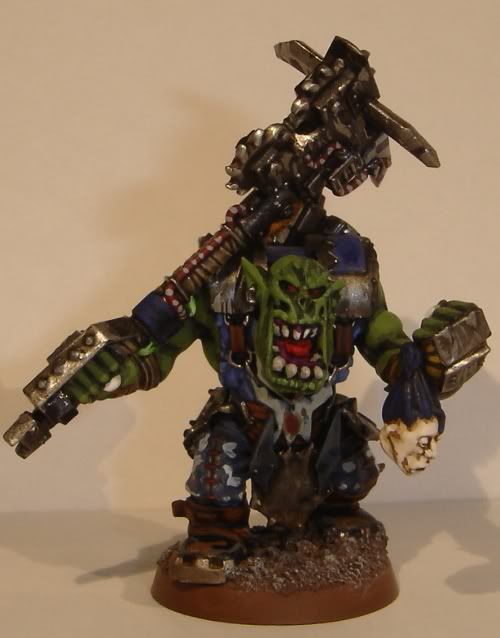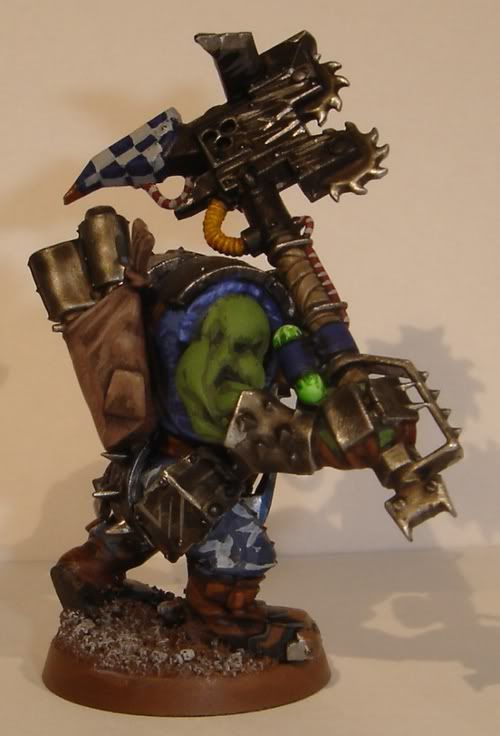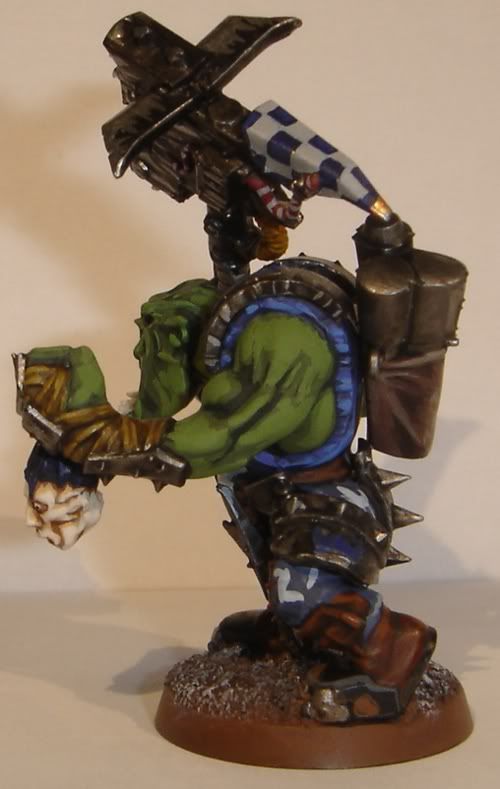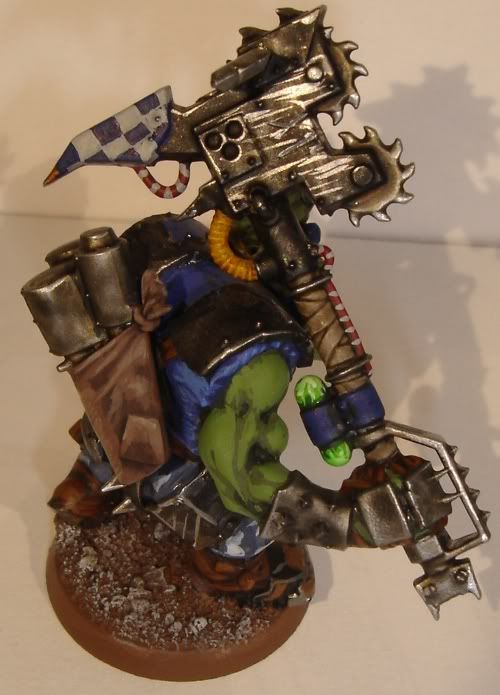 Senior Member
Join Date: Dec 2008
Posts: 129
Reputation: 5

---
Very nice. I will kill him last ;)
Ork bikerboyz
---
Finally! I finished these three bikerboyz this week.
I liked how this picture turned out. Feels like the bike is really coming out of the picture:
Bike on the Trukk ramp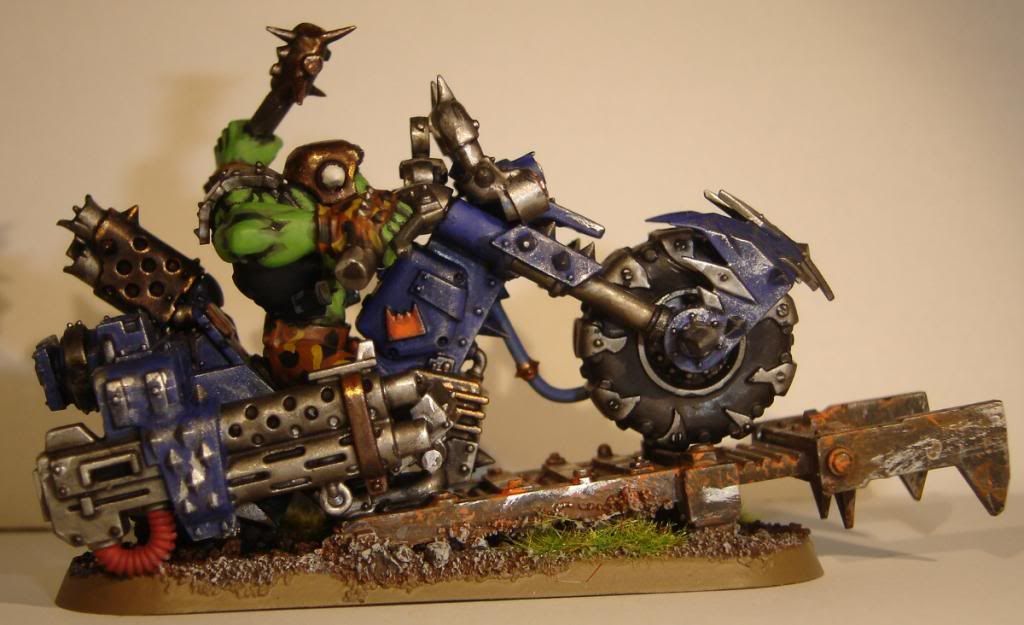 Orange is the complementary colour to blue according to the colour wheel, I wanted to see how this would look on a miniature. I like it.
Poor Space Wolf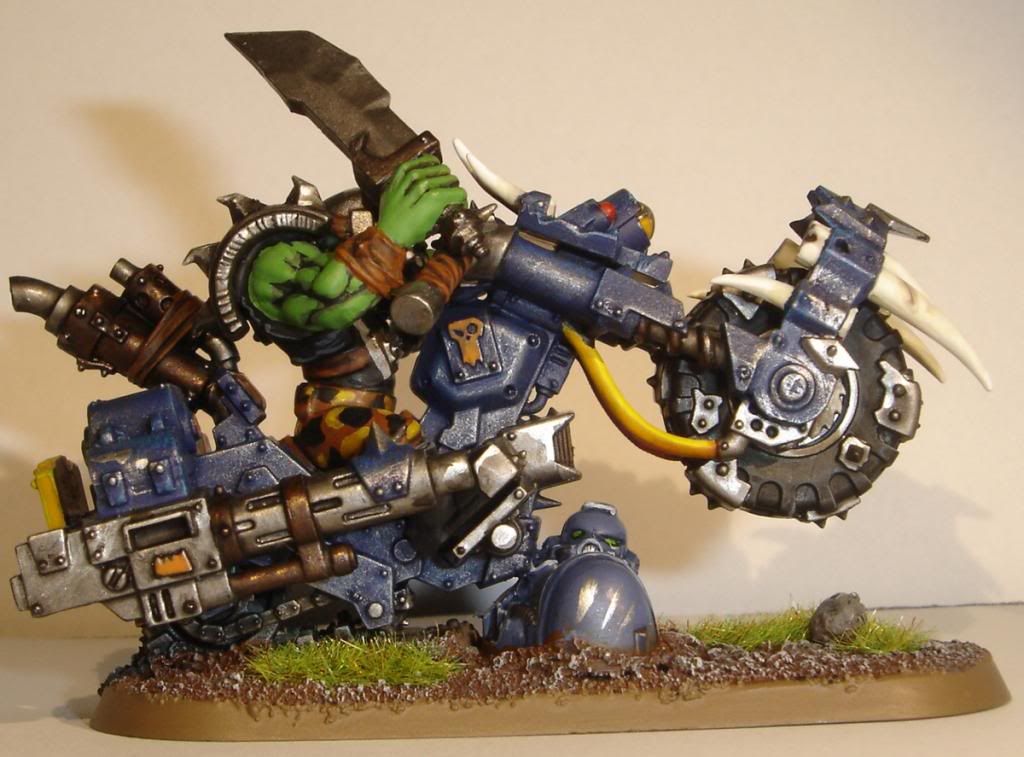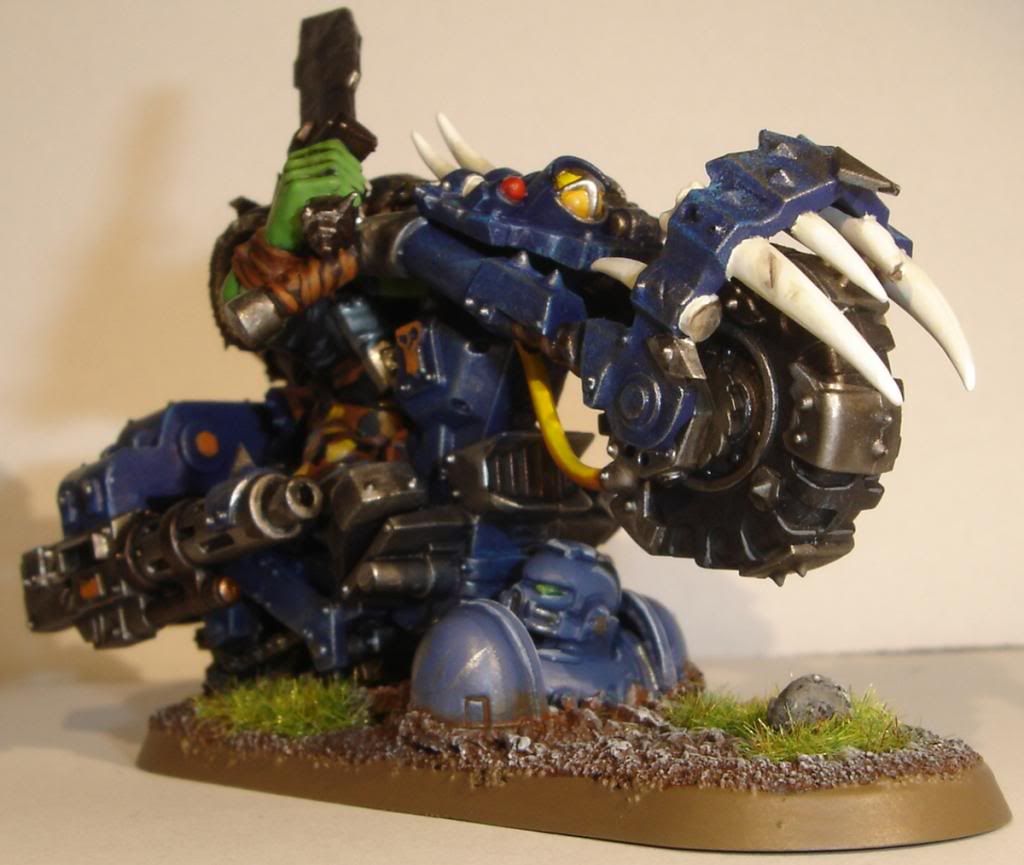 Group shot. Waaaagh!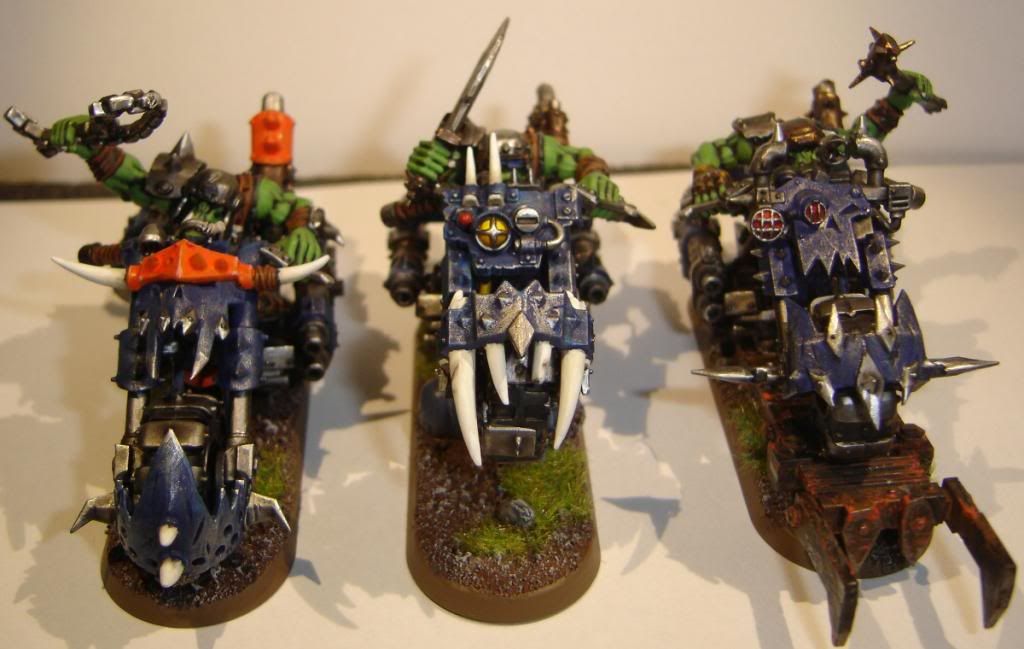 Powered by Squig Tea
Join Date: Jan 2007
Location: In da Toolz cupboard in da Mekshop
Posts: 7,589
Reputation: 53

---
Luvvin the blue bikes Lumat.

I'm really not sure about the Space Marine torso under bike 3 looks a bit odd to me.

The ramp bike is perfect though, my favourite.
---
I'm with Vash, the space marine looks kinda odd. Better to have him laing face down like he is runned over and not like someone have hammered him into the dirt. I would also give the "teeth" a wash more since I find them way to white at present.
---
Good to be green
Barks Dakka Ladz
: W3-D2-L3
Altansar Eldar
: W3-D0-L2

---
Quote:
I'm really not sure about the Space Marine torso under bike 3 looks a bit odd to me.
In hindsight I have to agree with you both.
I still like the original idea but the execution indeed looks a bit odd.
Thanks for the C&C!
Burna boys
---
I finished these four burna boys this week.
Obviously the burna boys are engulfed in smoke, fire and all kinds of oily and volatile fluids.
I therefore have tried to make then look "dull" because off all the smoke and oil deposit there are covered in.
Being Death Skulls there is the mandatory blue. The pants have a camo scheme and for two of the fuel barrels I used camo green to get an Imperial Guard feel.
I tried to make the cigar look like it's actually lit.
C&C welcome.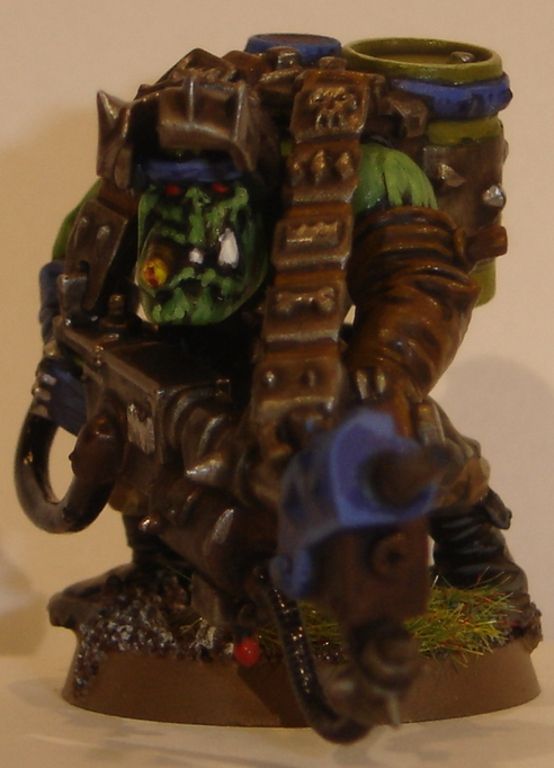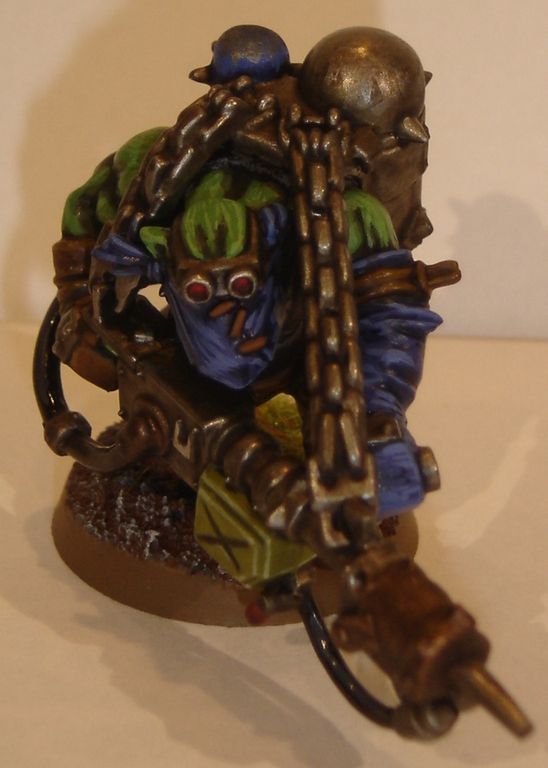 Lower Navigation
Ork Deathskulls