---
Nice painting and use of colours. Excellent considering you just started have some Rep+
All the best,
Dusty
Bomb-squig
---
I spent sunday afternoon on painting a bomb-squig. A nice break from assembly line Ork painting.
---
Which blues are you using? I only have ultramarines blue at the moment and want to do some highlighting. Good work man.
Basing da Waaagh!
---
Hello,
small update. I finished basing the models I consider finished (well, at least for now. I always find something which can be improved or a detail I missed....).
Here are two pictures of my Waaagh!
It's the AoBR set Orks, 3 bikes and a Trukk from the Ork Battleforce, Gretchin + Runtherd and a bombsquig. Currenly (still) working on finishing the Battleforce boys.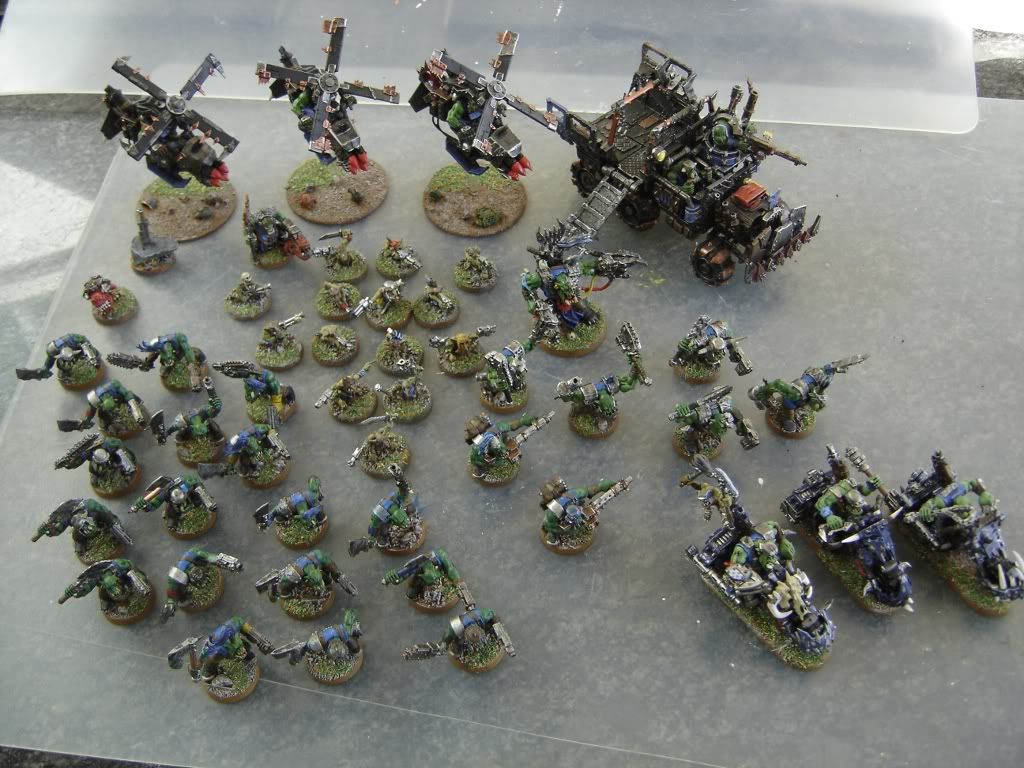 ---
nice painting, i especialy love your blue

it makes them all stand out

cheers

edd
---
Nice looking army, I like the skin tones and the way you have painted the blue
+rep for you
Skar
---
looking really good keep up the good work
---
Wow.. that seriously looking good, keep it up!
Lower Navigation
Ork Deathskulls