SALAMANDERS a work in progress.
---
some of the pics are better then other do to the cameras they were taken with.all coments welcomed.
this is just what fits on the table and built.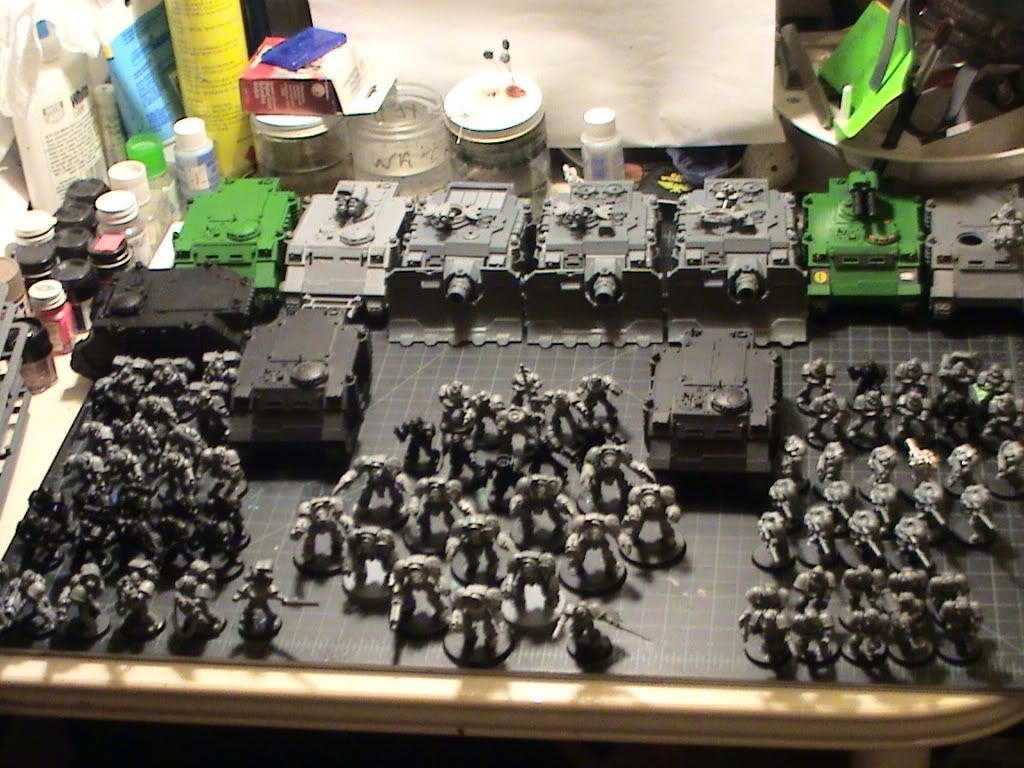 he's getting a helmet modification
scout Sgt all my sniper scout are getting helmets.
some test figures. I know I need to get my good camera back to take decent pics.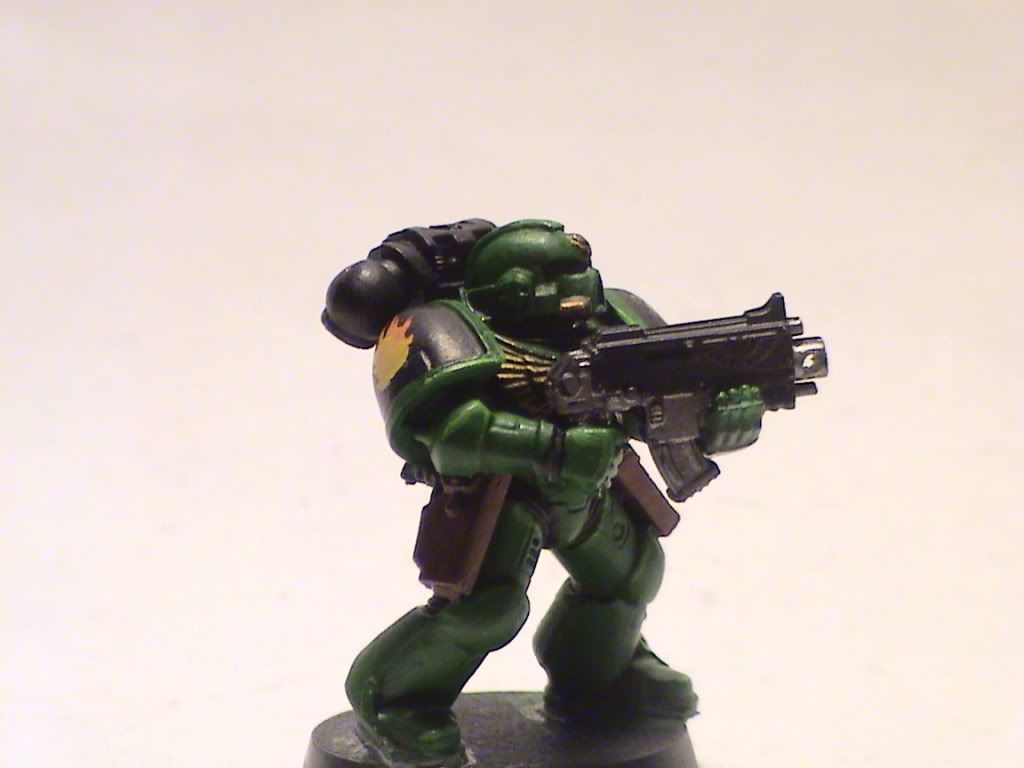 well that's it for now. more to come.
---
So far so good, loooking forward to seeing this wicked army built up.
---
Looks wery nice!
Going to keep an eye on this one
---
Carry The Emperors Will as your torch!
Powered by Squig Tea
Join Date: Jan 2007
Location: In da Toolz cupboard in da Mekshop
Posts: 7,589
Reputation: 53

---
Gosh you are going to busy with the paint.

Whats the role of the 'funny' Rhino pictured with the two Raiders ?
---
my guess would be a tank revovery vehicle. Great start, can't wait to see more progress on these guys!
---
---
That's a very ambitious project you have there. For your test piece..., I think that the browns on his gun holster and utility belt needs a little more work. Add, for example, a couple of washes of Devlen Mud and then a highlight after that dries. I would also suggest adding a flash highlight to his eye lenses to help them stand out a bit. Other than that I like what I see so far. Keep it up
---
Its going to the techmarines rhino recovery vehicle. the crane and all it's equipment has to be repaired.if not then it become terrain and I start with a new rhino.and the 2 raiders need repairing the cruasader most of allbut now with the new plastic parts it will be easier. and for the test pieces was just working on the green.I'll try that Devlen mud wash and the eye higlight. thanks
---
Wow awesome work there.. Yep one day I will paint like you do..
As you know I have always liked your painting style. I am cant wait to see the whole thing done along with the other boxes you found..hehe
.. Nice work there sweets!!
---
Scout sgt with the helmet.. that rocks sweets.. I cant wait to see that one done either along with the vehicles and the recovery unit.
Lower Navigation
SALAMANDERS a work in progress.