---
looking VERY good.
---
Quote:
Originally Posted by
Angel of Blood
View Post
They are going to be called in to righteously kick the shit out of deamons and heretics before fucking off back to Titan for tea and crumpets, leaving the chaos gods thinking "I fucking hate those guys"
---
well here it the rest of the scout going through the progress of being done. I used devlen mud to was the gold on the sgt but did'nt like the way it comes out. makes its look dull so back to washing the gold parts with chestnut ink wash instead.here they have just gone through the base coat black then a coat of orkhide shade which was then gone over with snot green. then a wash of thraka green.and vermin brown used for holster and washed with devlen mud.
here they get catachan green pants and sleeves.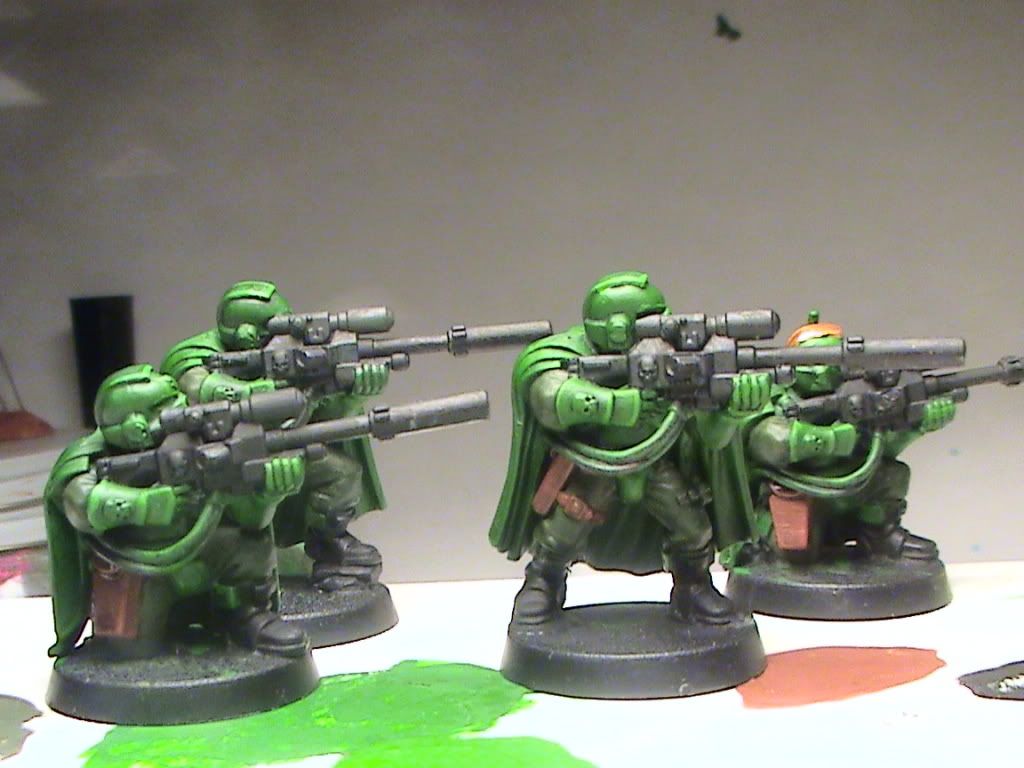 here i finish up all the other work to be done. I have to get a smaller brush to do eyes on a space marine.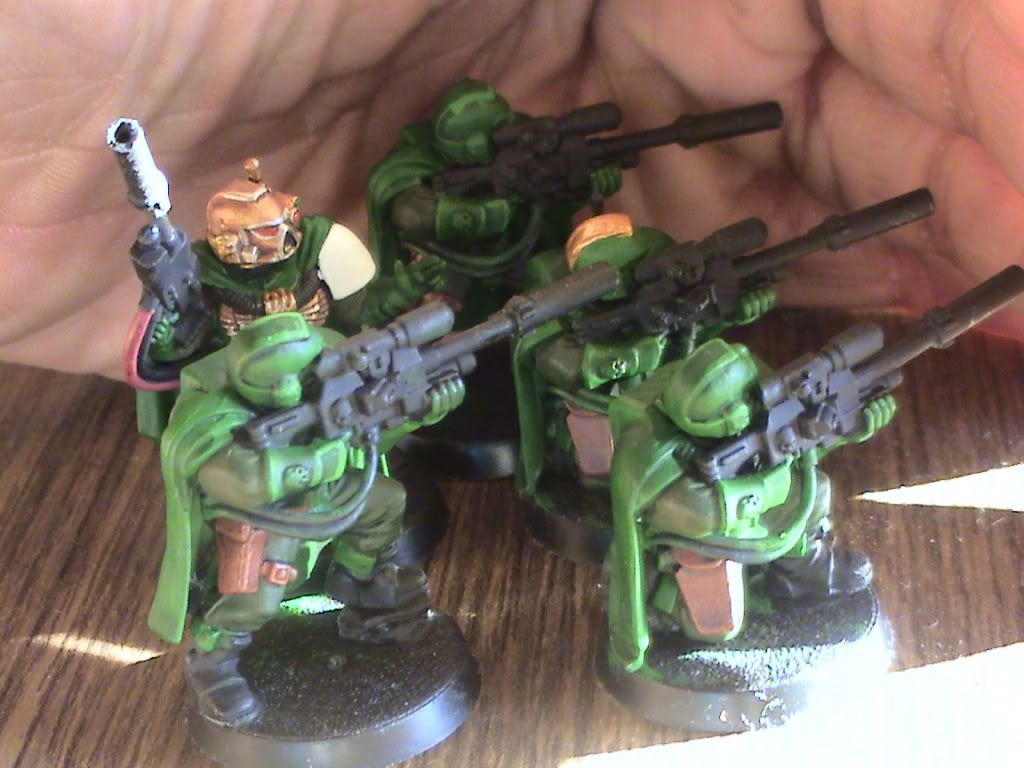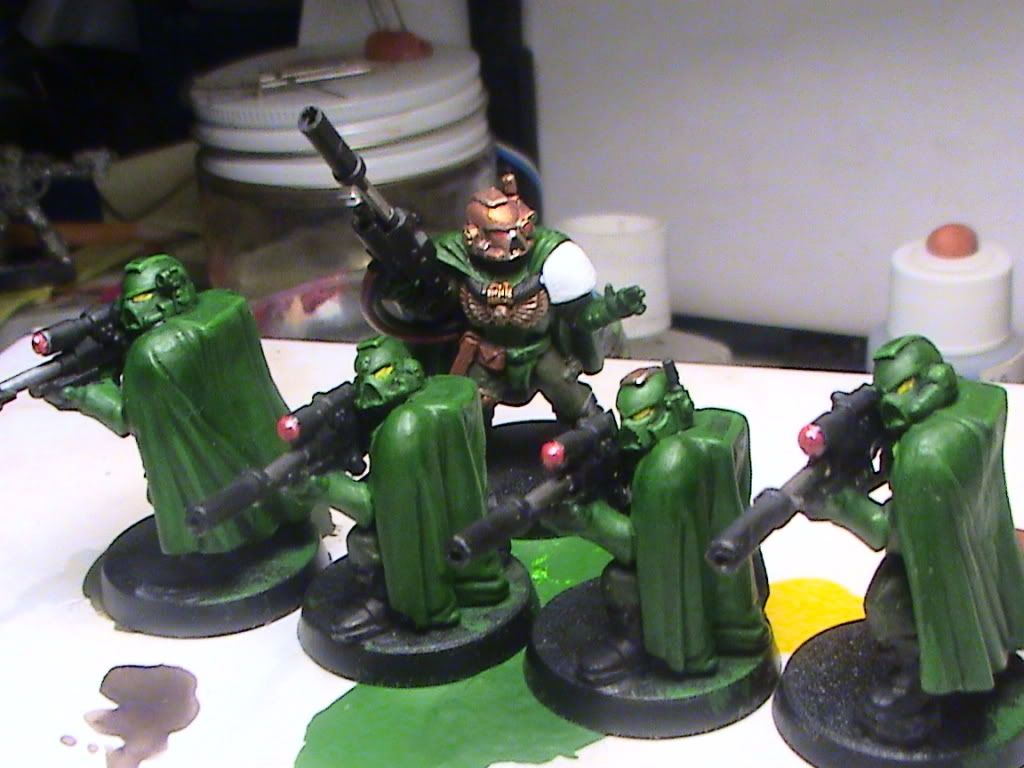 comments and criticism welcome.
---
I think they look good and now that it is more complete I think the helmets are a good choice.
---
Suffer not the witch to live
---
Ok found some more time to paint. now working on a tactical squad. my army is based on the 3rd company. still some work to do but the ground work is layed. and i got a new light for better pics.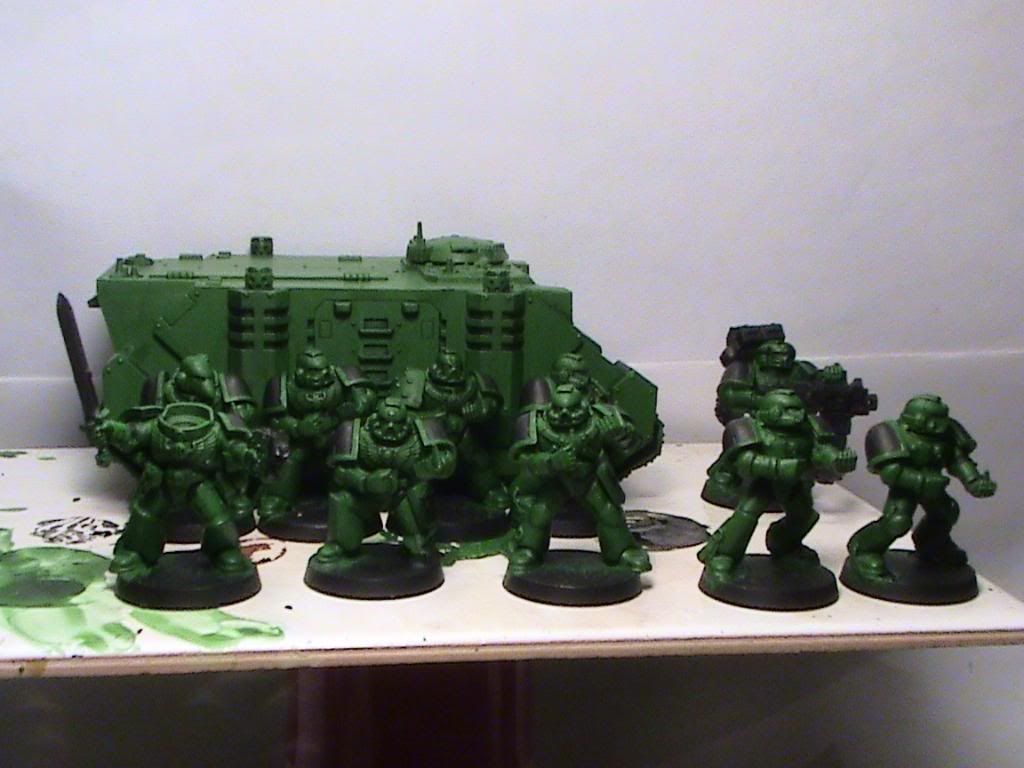 here with the gold on the chest plates and hoses.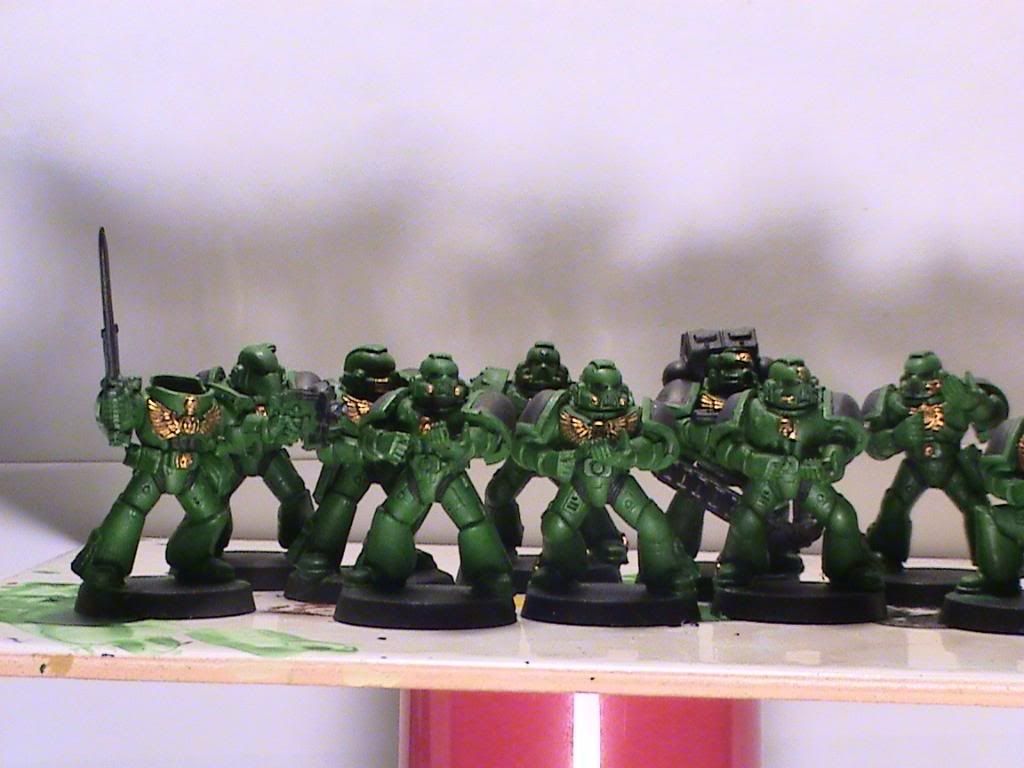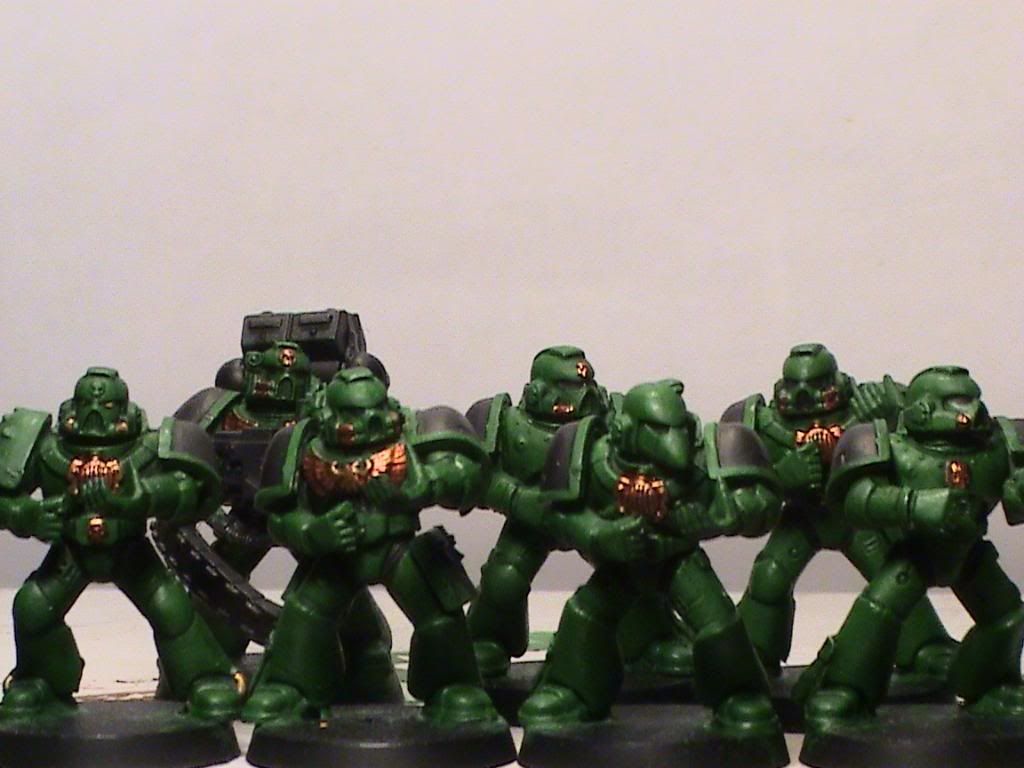 the washes is chestnut ink. i don't like the devlen mud as a gold wash.
and here they have the chapter marking in orange to represent the third company of salamanders.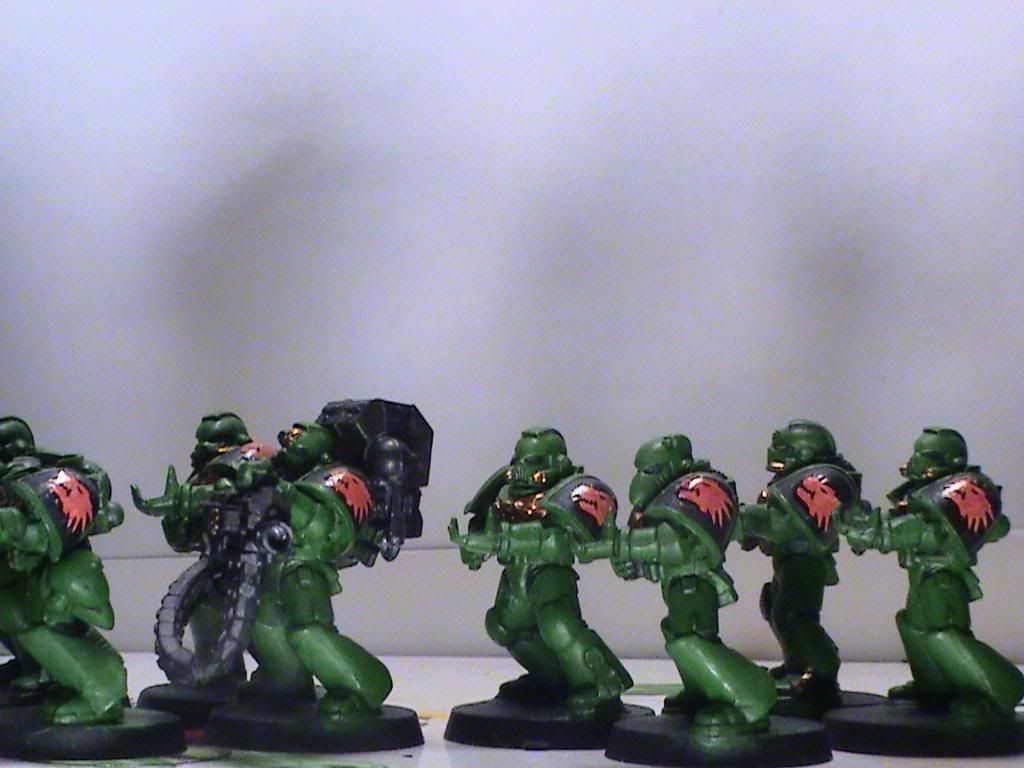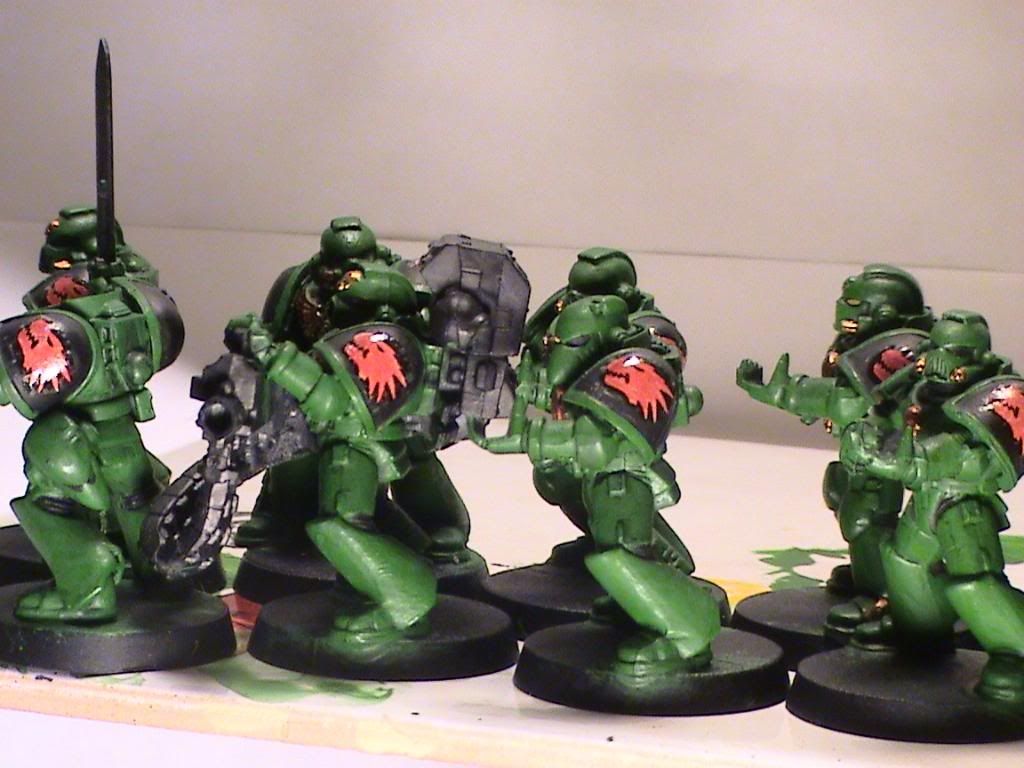 well thats if for now. have to finish these guys and then do their rhino. all comments welcomed
---
wow... That is looking very good. The orange is excellent and the paint combination's are awesome. Looking very very good.
---
Heresy grows from idleness. Burn the heretic, kill the mutant, Purge the unclean!
Join Date: Jun 2009
Posts: 131
---
no bad man keep up the good work
---
and here is a pic of the funny looking rhino rebuilt. but is going to get a strip down and a repaint.the crane arm is scratch built using plastructs plastics parts. the cables is heavy duty thread painted boltgun metal and then ink washed black. it did have a full interior. but im saving that for a new project for a new tech marine rhino.
---
Really good so far. Have you tried using Baal red wash as a substitute for chestnut? I don't like Devlan as a gold wash either, but sadly my chestnut has run out. I've found Baal to be pretty decent.
---
Really impressive looking amount of models to paint, and you're doing a great job at that aswell. Good idea to replace the Arnold Schwarzenegger-clone scout heads by helmets. Personally, i'm not too fond of scout snipers. i play-tested them using proxy models against my bro's IG's, but they're not really my bag. I prefer a bitch-load of Tactical marines. Scout bikers, I do like however
Good luck with your WIP mate!
May Vulcan guide your hand, Brother!
Lower Navigation
SALAMANDERS a work in progress.