Lightning Hawks My DIY Chapter
---
Hey everyone im new here and thought i would share some pics of my DIY chapter WIP.
Ok well i am crap at writing fluff but the general idea is that the chapter of the lightning hawks are loyalist and they're homeworld was overun by tyranids when most of the chapter were called out to fight a campaign. The marines returned to find there homeworld in ruins and they are now helping what is left of the poulation to fight back. The tiles on the bases are part of the building floors in the cities. I wanted to do something a bit different with them and i like the way they turned out.
I'll exlplain now that i dont have time to play so i take my time and try different styles on my minis to try and improve my painting. Also so i dont got bored painting the same sort of mini i tend to do one mini from each squad.
Tac marine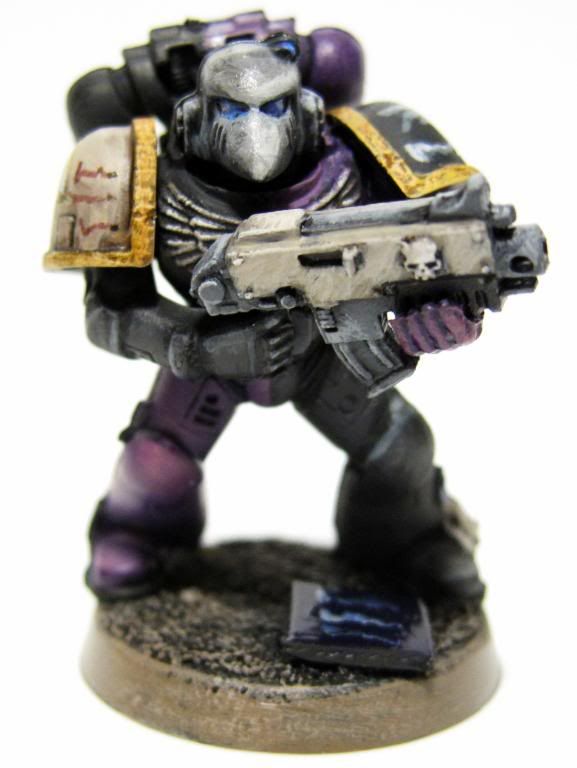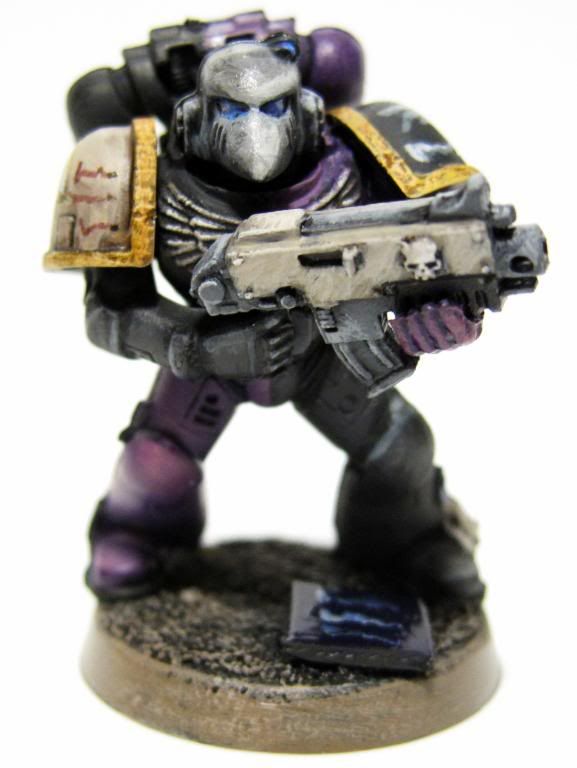 Scout bike
Dreadnought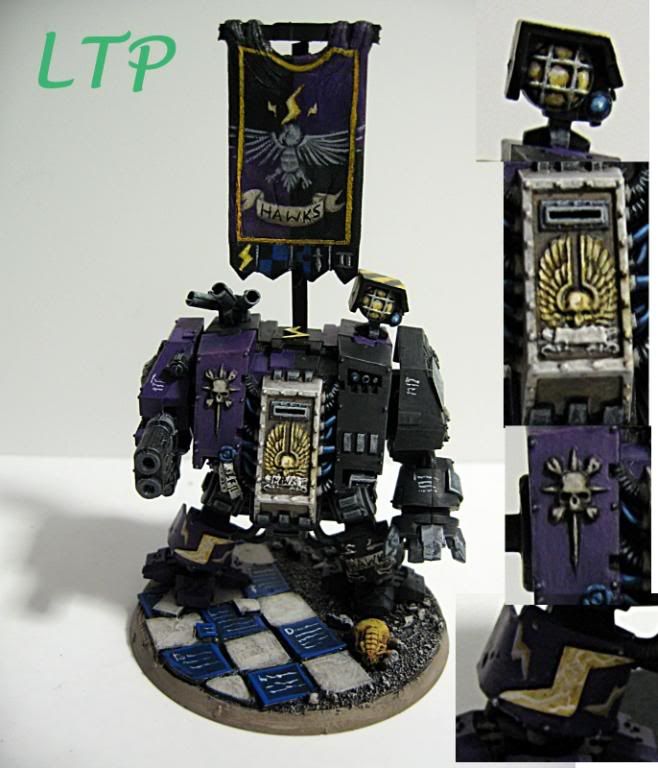 Apothecary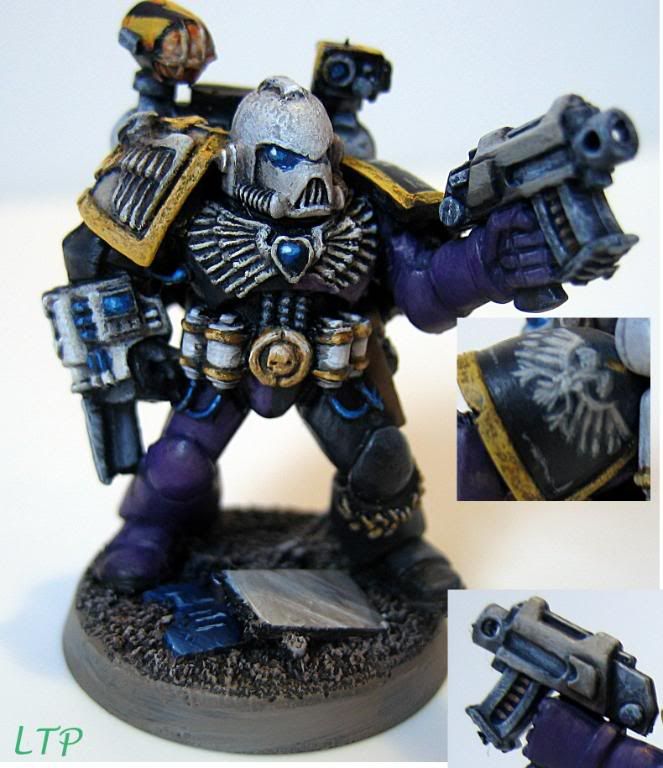 QuadBike Sgt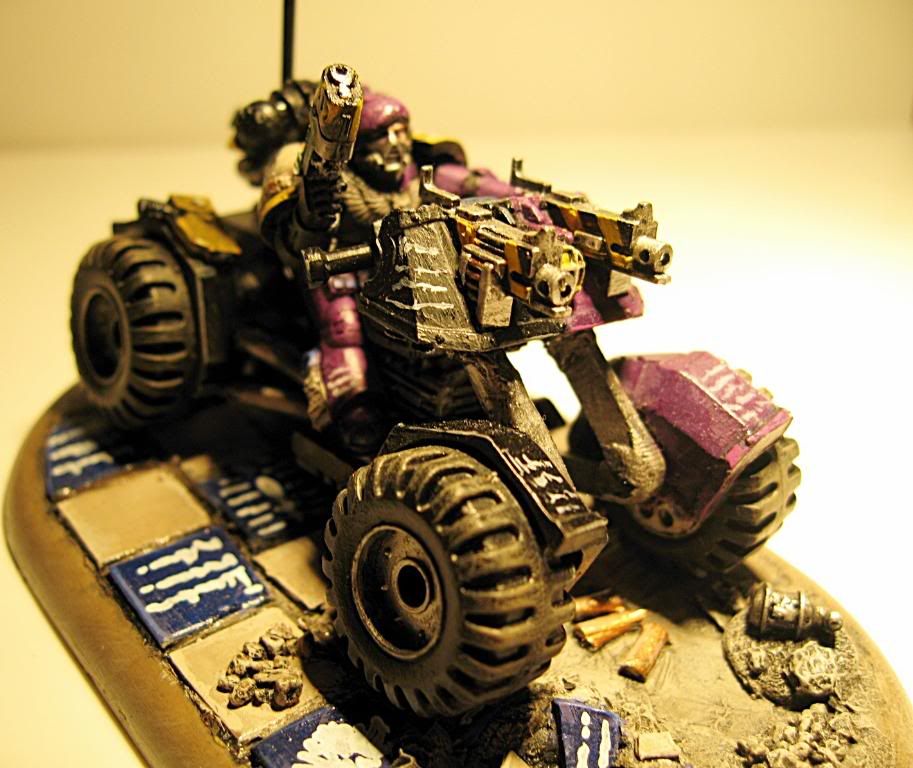 Tac Sgt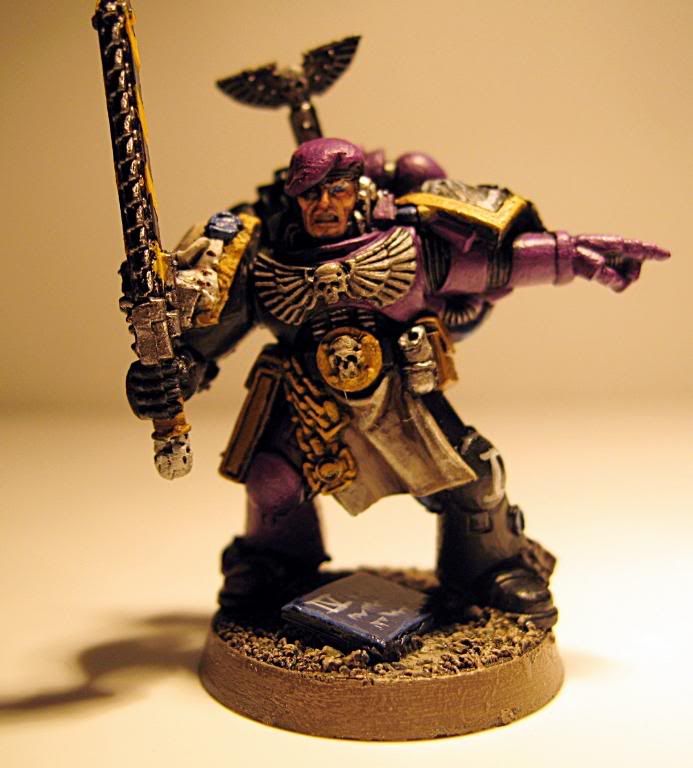 Vanguard vet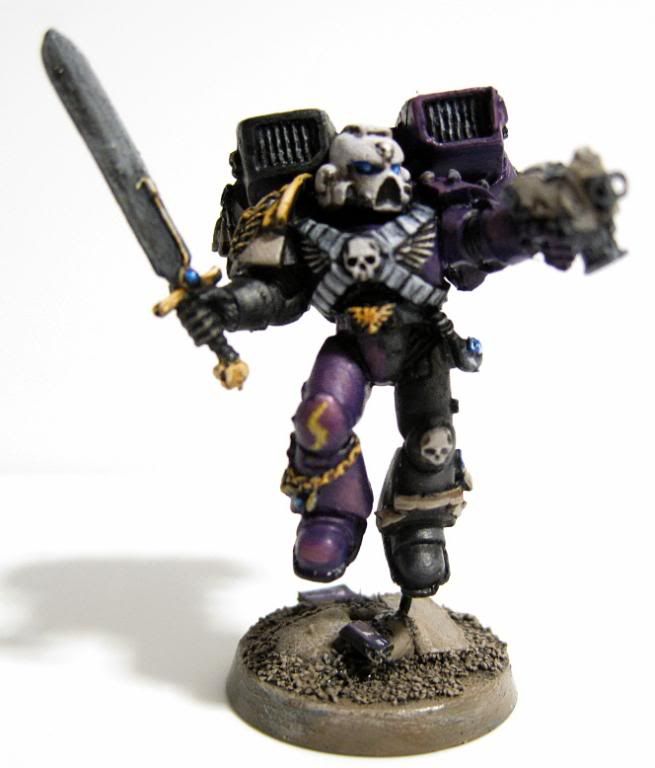 Libbie (WIP)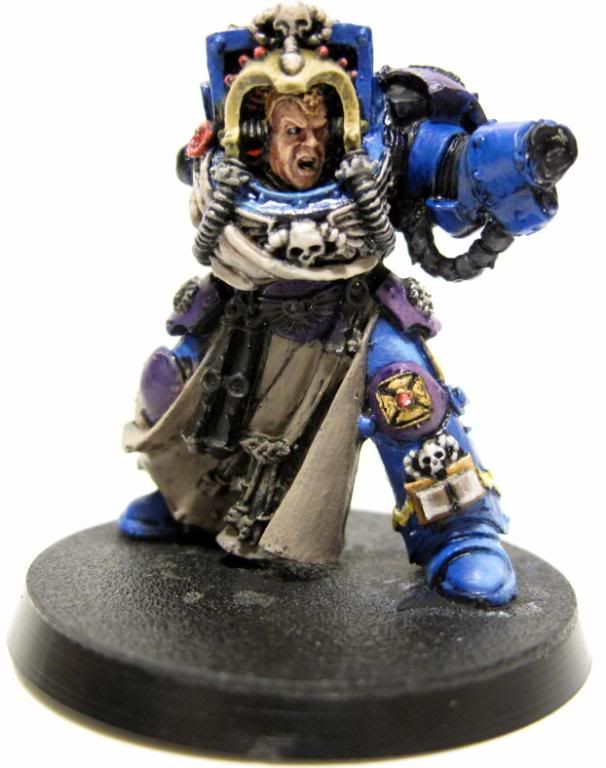 Well let me know what you think. Will try to update periodically.
---
Wow that's some nice paiinted minis there. I like the berets you added to them. Very nicely done, looking forwards to more. Plus rep.
Junior Member
Join Date: Apr 2009
Location: UK
Posts: 3
Reputation: 1

---
Not bad for a girl.

:D Just kidding, you know I love your models.

The eyes look really good.
---
nice work and great conversions! really like the quadbike.

The color scheme looks good and the bases are great
---
Quote:
Remember to use the BRB not the SRB from black reach... makes for a much better implement of physical enlightenment through repeated smacking on the head.
Quote:
Ah... the simpler times of the 1960's. When pedophilia wasn't frowned upon.
"Thou shalt not invite a Banshee to Karaoke"
---
Quote:
Not bad for a girl.

:D Just kidding, you know I love your models.

The eyes look really good.
You can talk and yeah i do lol. Cheers hun
thanks for the nice comments everyone
---
Hey everyone. I recieved my forgeworld order this week and i can now go ahead with the latest addition to my Lightning Hawks; my Damocles command rhino. I ordered some extra armour and some imperial eagle doors. to save myself £20 i have attempted to make my own radar dish, so here you go.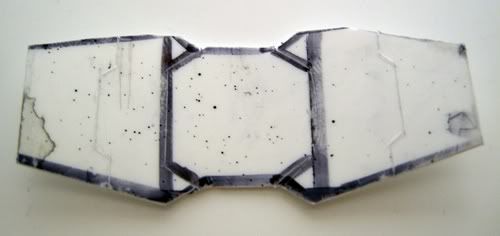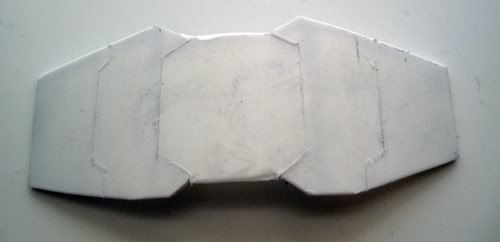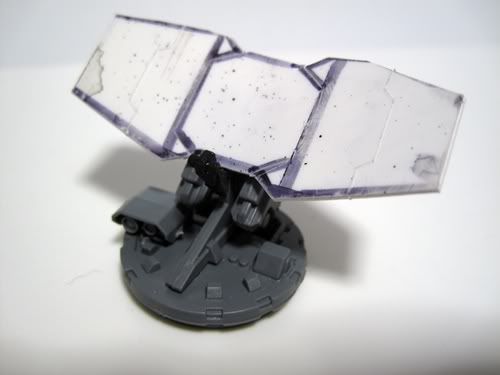 This was made from various parts in the rhino and razorback box sets. I made the Dish out of plasticard.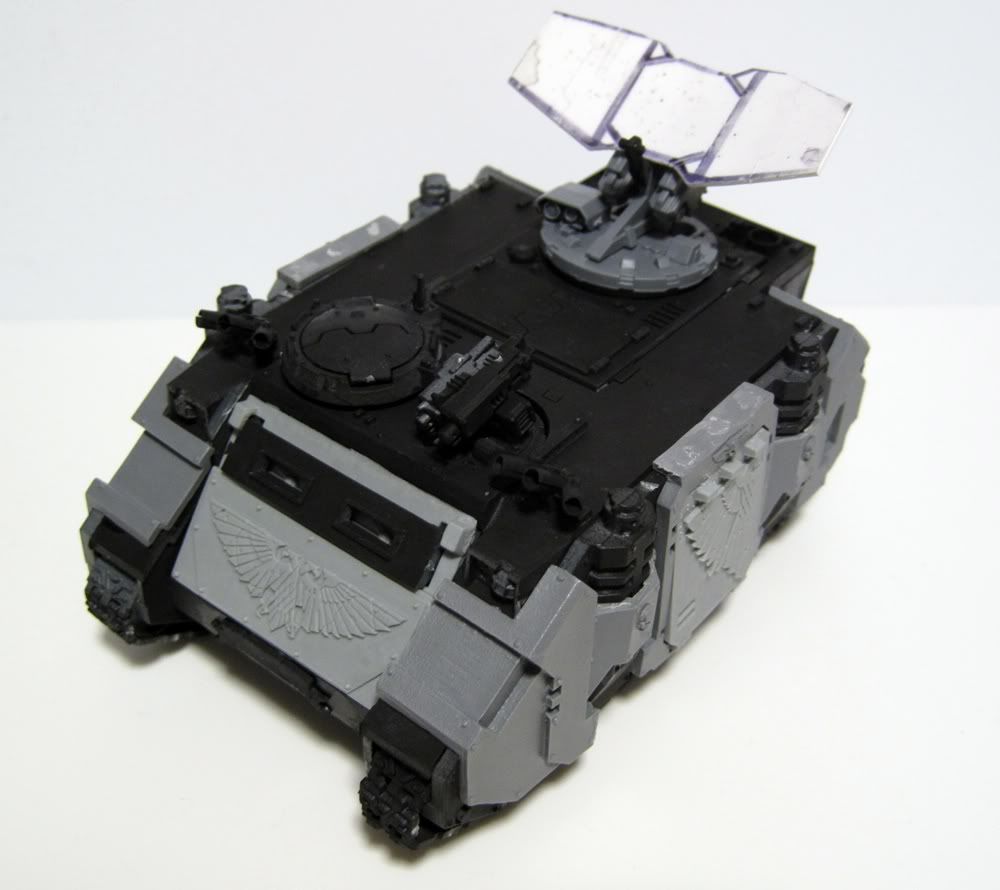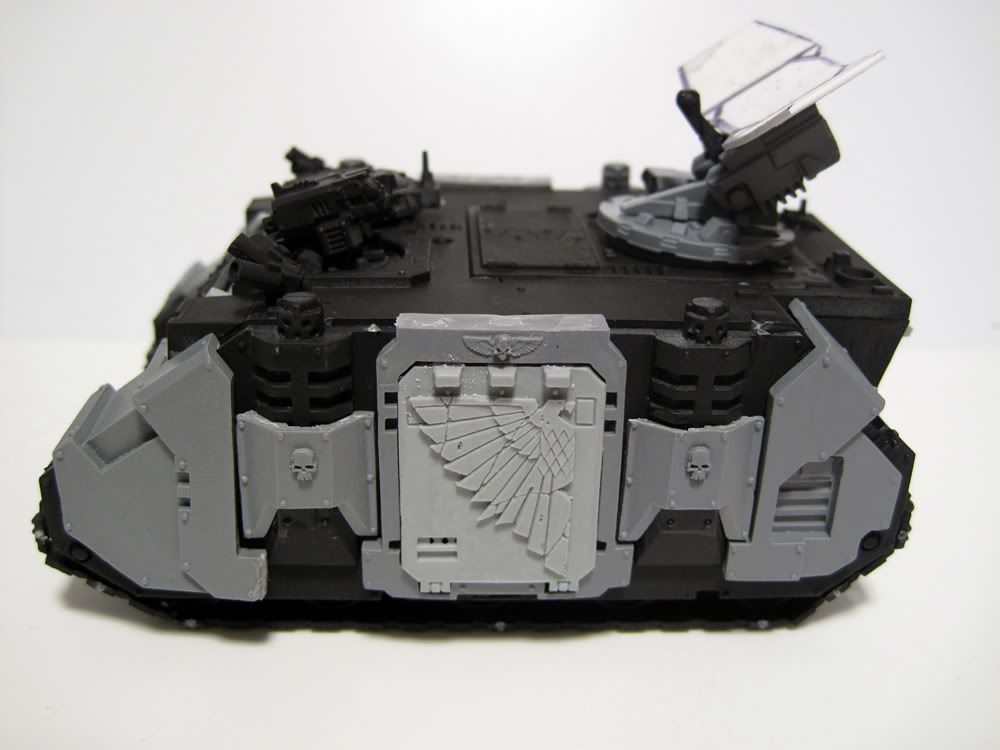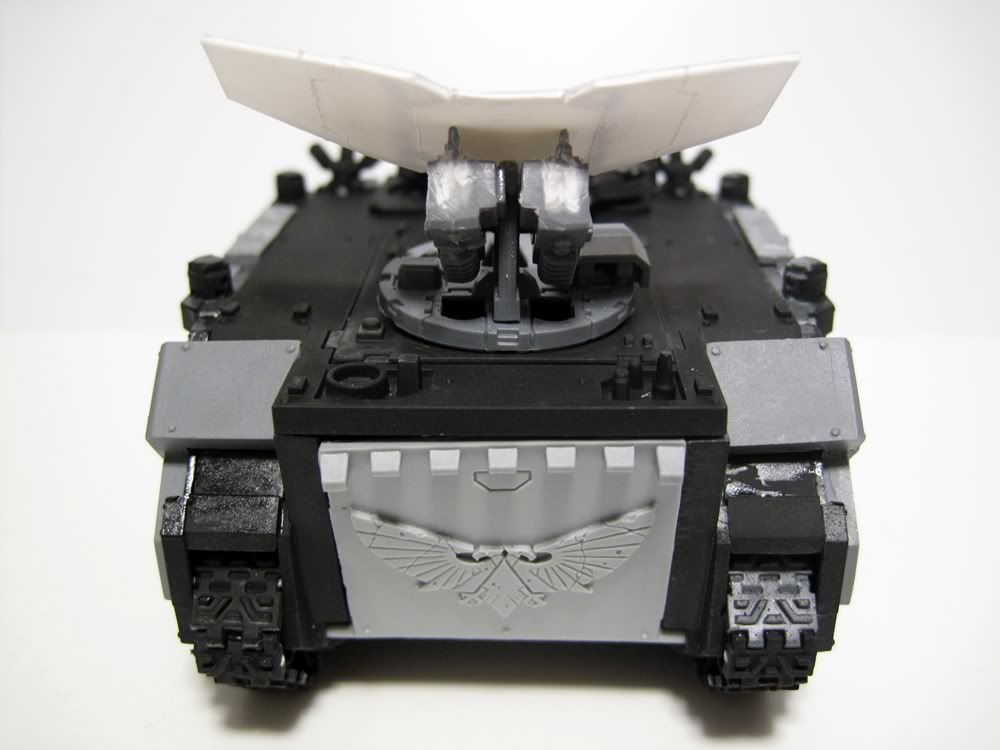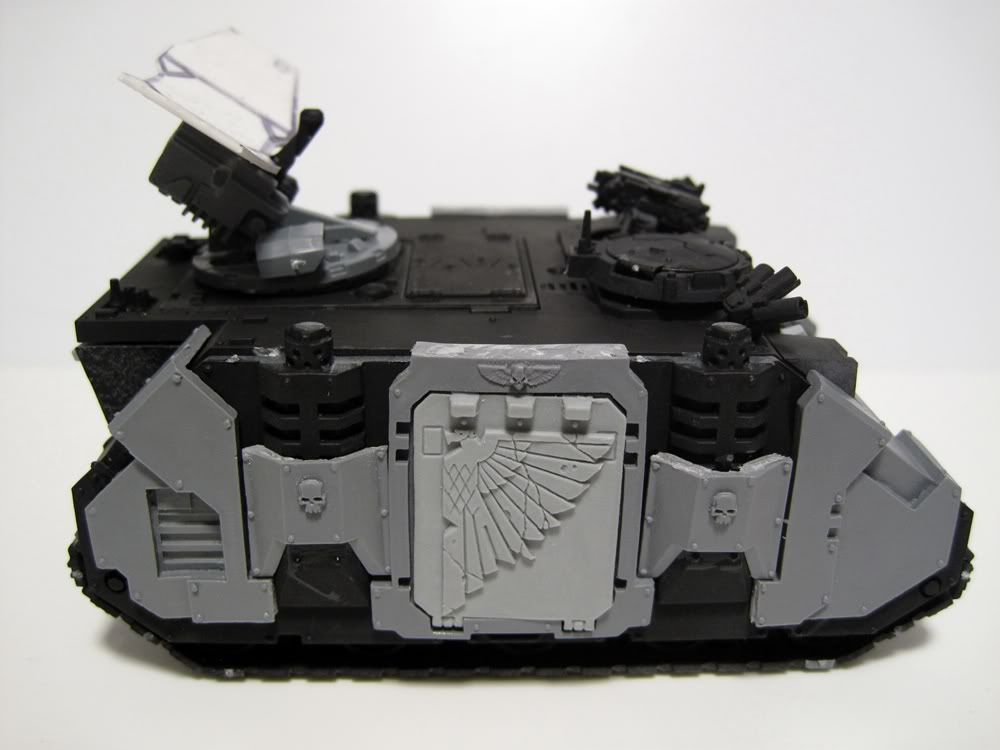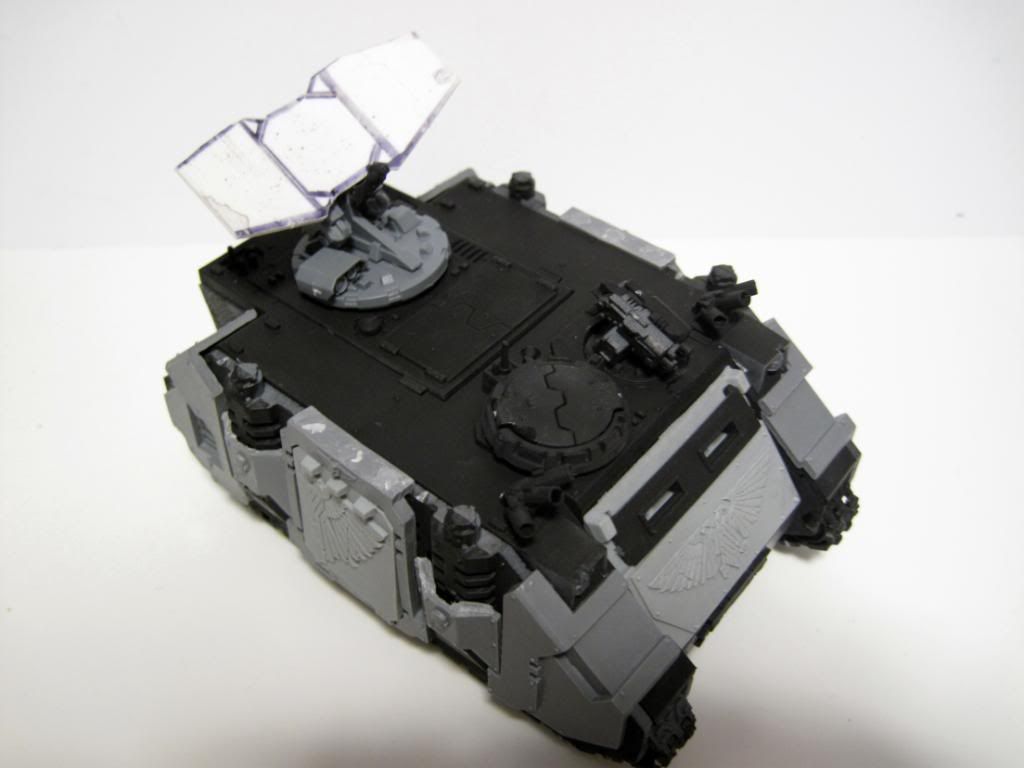 So let me know what you think. Obviously it is a WIP so i will try and get some paint on it soon and get it all undercoated. C&C appreciated.
---
Nice work on the Damocles Rhino, the satelite looks really good. I bet that one can double duty as a Razorback when needed too
---
Win/Draw/Loss(5th ed results)
EC: 45/2/12
Tau: 28/3/7
Quote:
Common sense and wargamers are like oil and water
Quote:
'Alessio is to 40k what impotence is to rape.' - Jezlad
Lower Navigation
Lightning Hawks My DIY Chapter