---
*drools* best painted 1000 points...prolly ever

i really need to subscribe to this thread...

now back to drooling
---
Quote:
Originally Posted by neilbatte
if you squint the Sigmar stuff doesn't all look like the love children from a Necron and Blood Angel orgy.
---
The Aquilla was the only thing I saw that jumped out at me. Very nice.
---
Heya everyone. Sorry for the delay. Thankyou for all the kind comments. I promise I will actually post something soon. Been mega busy lately with xmas coming up and all.
I have managed to update my website and move it onto a new provider.
Check it out and let me know what you all think.
www.Ltppainting.com
Hopefully you will like. Landspeeder should be finished soon!
ciao.
LTP
---
Good afternoon everyone. Finally time for an update. I haven't done much painting recently, between christmas, work and uni stuff its been busy. Here is the landspeeder storm so far. Hoping to get it finished soon then Ill be moving onto my ogres
.
Apologies for the photos i took them on my iphone.
Still got some bits to touch up on the actual landspeeder but im happy with how it looks so far. All freehand will be added at the end
The base will be the same as my other LH's models just got to wait for the PVA to dry lol.
Ciao..
---
very nice work. love the detail of the scout putting in a new magazine. Keep on!
---
The land speeder is coming along well. Great detail as ever.

Zero Effect
---
You know, I would never have considered that colour scheme myself, just wouldn't have been able to figure out how to make the colours look good together. But damn have you ever knocked that out. That is definitely a paint job to be proud of, bravo.
---
one thing I want is the ability to split my fire everywhere, it makes no sense that a squad of 10 guard or marines or whatever all have to fire at 1 target with everything, is the guy with the lascannon not smart enough to realize maybe he would be better off firing at the massive tank looming overhead instead of the little man no bigger than a squat running at him, or is that far too complex for the 10yr olds?
My Thousand Sons Project Log
My Warriors of Chaos Project Log
My Cryx Project Log
My Necron Project Log
---
Thankyou very much for the kind comments guys
they are much appreciated.
HEre is the landspeeder with 5 scouts and some more detailing. Managed to get quite a bit done last night. One more scout left to paint and the heavy weapon both of which i forgot to bring with me so that will have to wait until next week.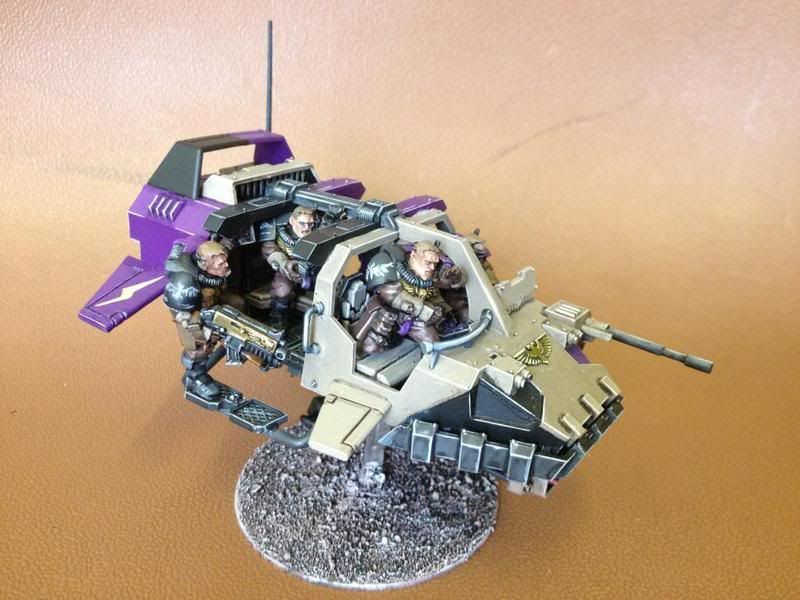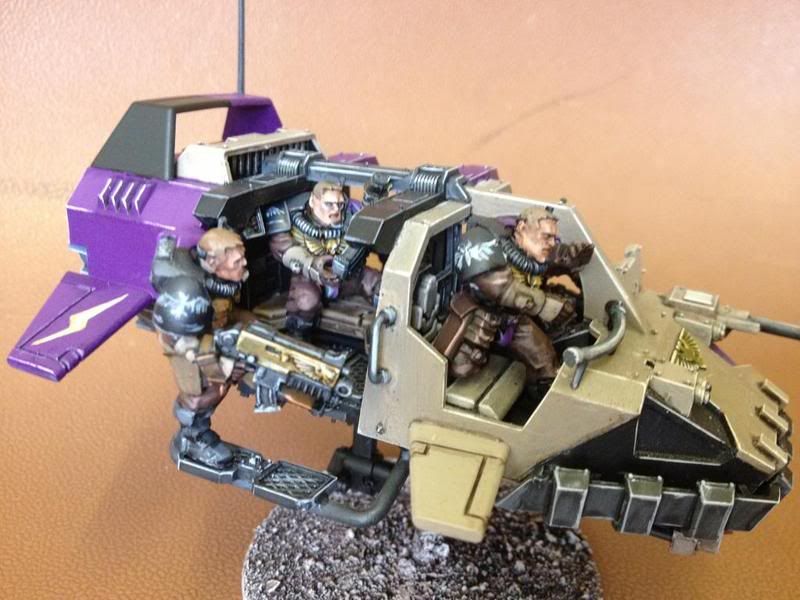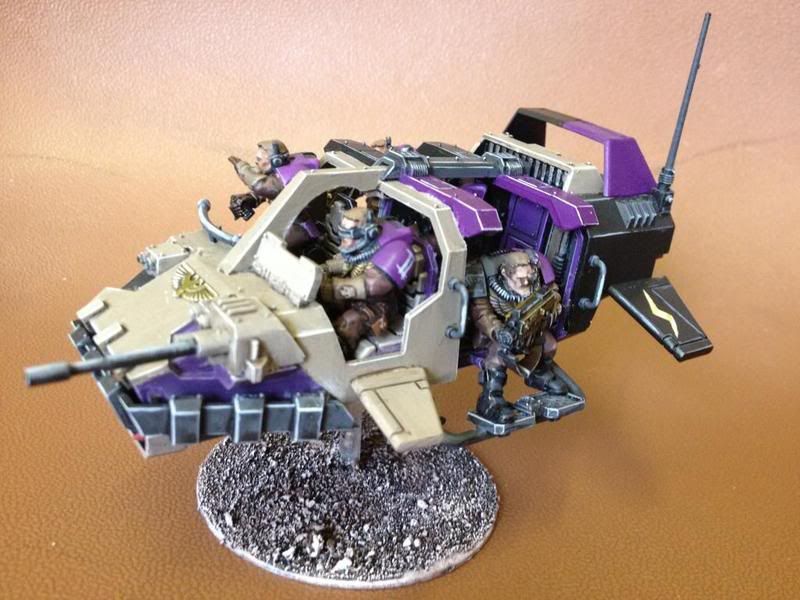 Now I have a choice of ogres or finish of my fellowship of the ring.... decisions.
---
Looking good!
The armour on the speeder looks both clean, yet dirty at the same time to me. Not sure if that was deliberate, but it looks great
---
Quote:
Originally Posted by
Jace of Ultramar
View Post
I think Tawa is a temporal entity that exists outside of the hobby/modeling timeline. Essentially, he's the Heresy Online equivalent of a Time Lord... which is kinda hilarious and frightening all at the same time.
"God-Emperor? Calling him a god was how all this mess started."
Lower Navigation
Lightning Hawks My DIY Chapter