---
Welcome back! Can't wait to see some new stuff from you.
---
Flesh Tearers: 6-0-0
Hive Fleet Mako: 13-0-0
Farsight Enclave: 4-2-1
Death Guard: 5-0-1
---
Hey LTP, it's good to see you back, cool photo :D. Now go paint more ! or i'll get Djinn to throw paint at you.
---
Quote:
Hello everyone!
Its been too long ! Ive been away on tour for the last 5 months hence my dissaperance from this wonderful site. Im on a break at the moment and I should be returning home in a couple of weeks. I've missed painting and browsing heresy and I can't wait to get posting again.
Thanks Djinn for letting everyone know about my shitty internet connection lol
Watch this space peeps!
This pleases me greatly, that Achilles will need a dust wipe down me thinks. Good to have you back soon LTP, look forward to seeing you round the boards, and more of your stuff here
Grish
---

---
Last edited by WarlordKaptainGrishnak; 08-22-11 at

10:18 AM

.
Member
Join Date: Jun 2011
Location: Where ever the Navy sends me but Lancaster's a good start
Posts: 97
Reputation: 1

---
This is shit.... hot!

stellar painting. Got a real talent there... even for a pongo ;) (that was one of my Lynx you snapped)

And that Raider looks evil.
---
Zognutz Irongob's "Deff Skwod" Bloodaxes - My new baby
"To er is 'umie, to Waaaaaaagh! is devine."
---
Cheers for the kind comments guys. SOooo happy to be back even if it is only for a little while. Done quite a bit of painting tonight.
I have gone over my LR Achilles as it had lost some of its colour in the 5 months that it was left alone.
Here is some of the progress... Still WIP btw..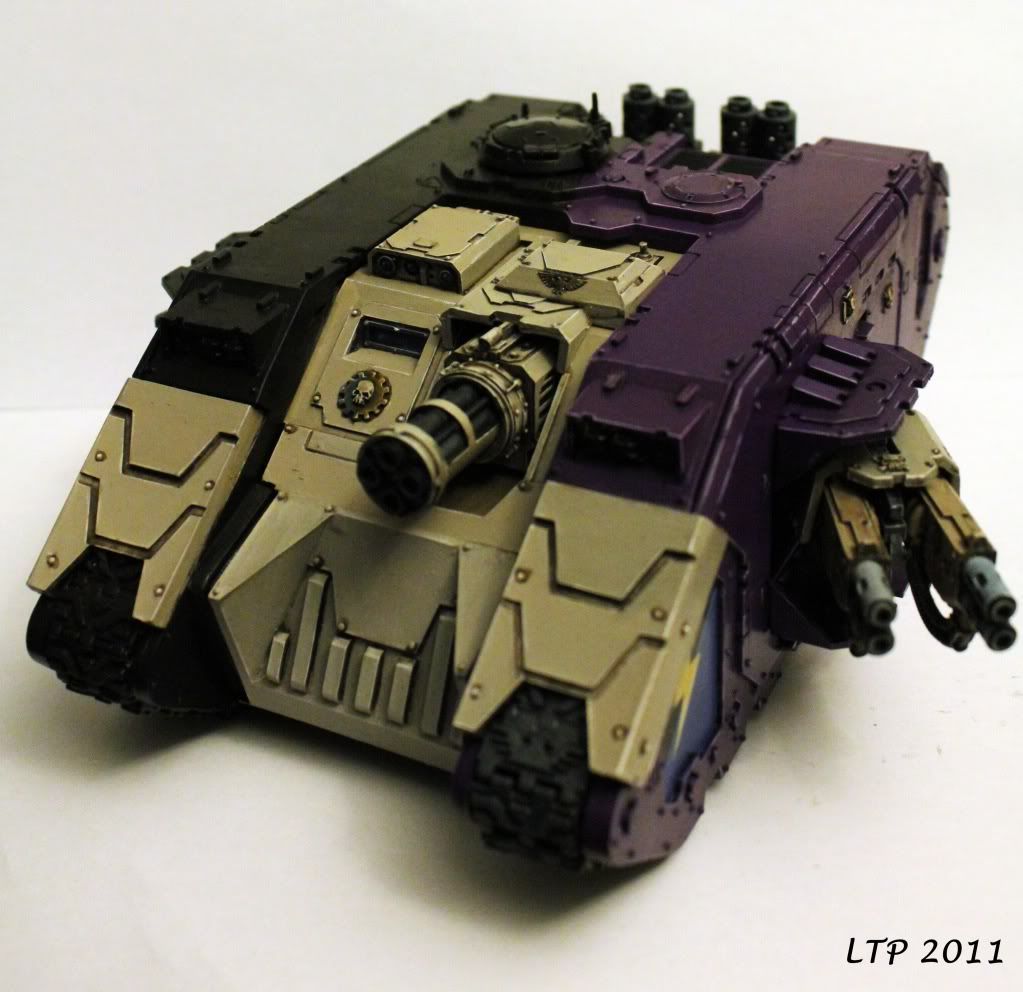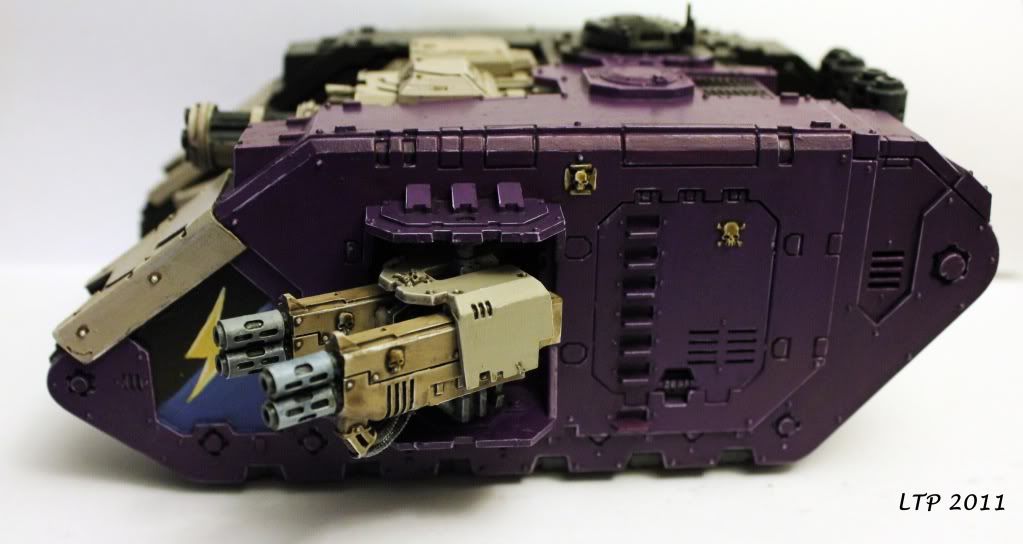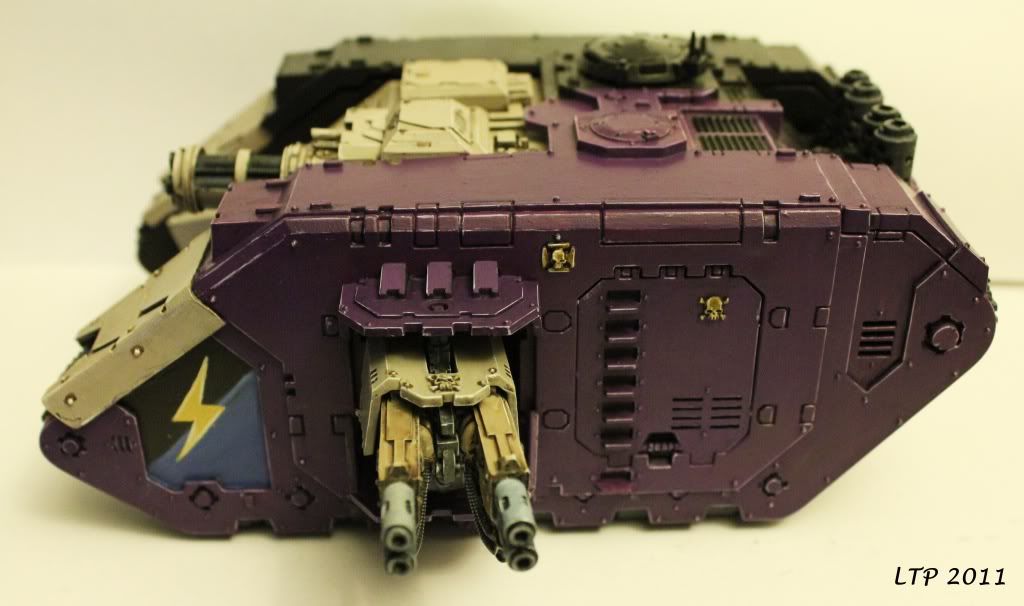 Gonna finish the Purple side by adding more freehand and a bit more highlighting then start on the opposite side and see what else comes to mind.
Cheers
---
oooh nice. Love the deep tone of the purple. Nice freehand as well. Still can't believe that your using NMM, it's looking spot on. Look forward to seeing more soon!
---
and the awesomeness continues...but i wanna know when your gonna do another titan?
---
Quote:
Originally Posted by neilbatte
if you squint the Sigmar stuff doesn't all look like the love children from a Necron and Blood Angel orgy.
---
Looks great LTP!!! If I ever get around to doing my Crimson Fists army I will be including one of those in the list. Can't wait to see what kind of freehands you get up to.
---

Commissions, Project Logs, and Galleries
Follow me on Twitter: @MidgesWorkshop. You can aslo follow me on face book Here
Lower Navigation
Lightning Hawks My DIY Chapter