---
Awesome stuff mate! Have some well deserved Rep!
---
Here are the new army pictures. I've done them in sections because I have too many models now.
first up are the vehicles: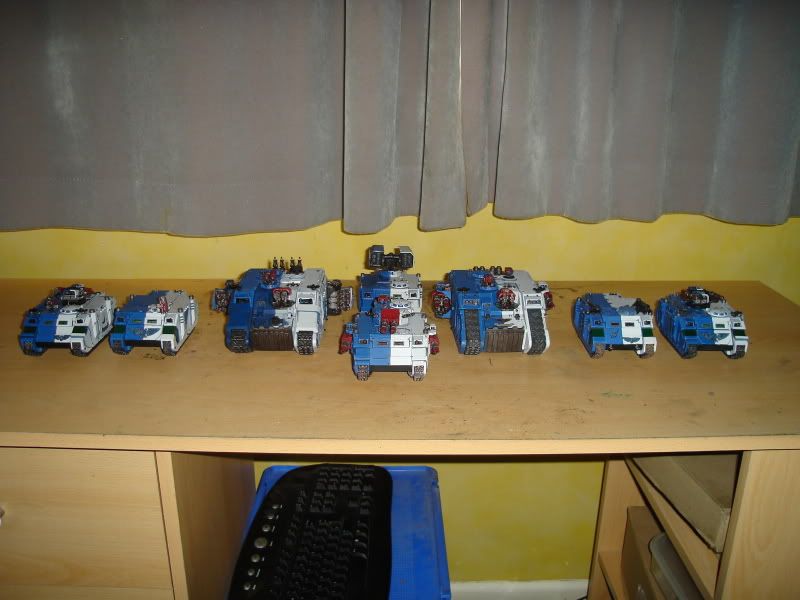 same, but with thunderhawk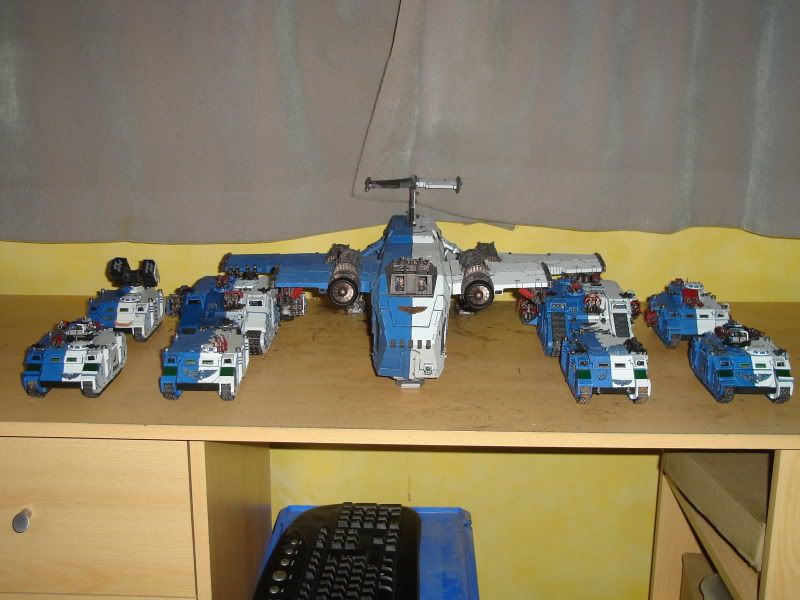 Next come 20 marines from the 1st company: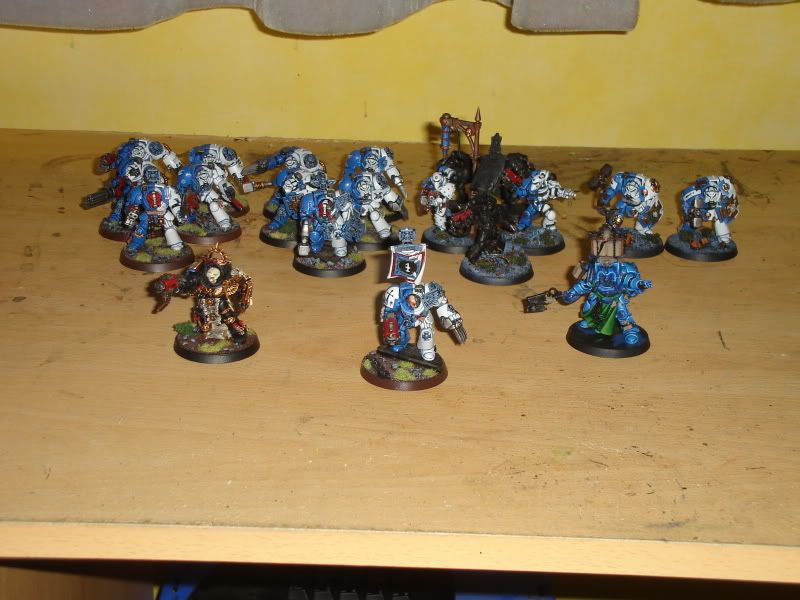 4th company. The undercoated marines are from the squad I'm currently working on: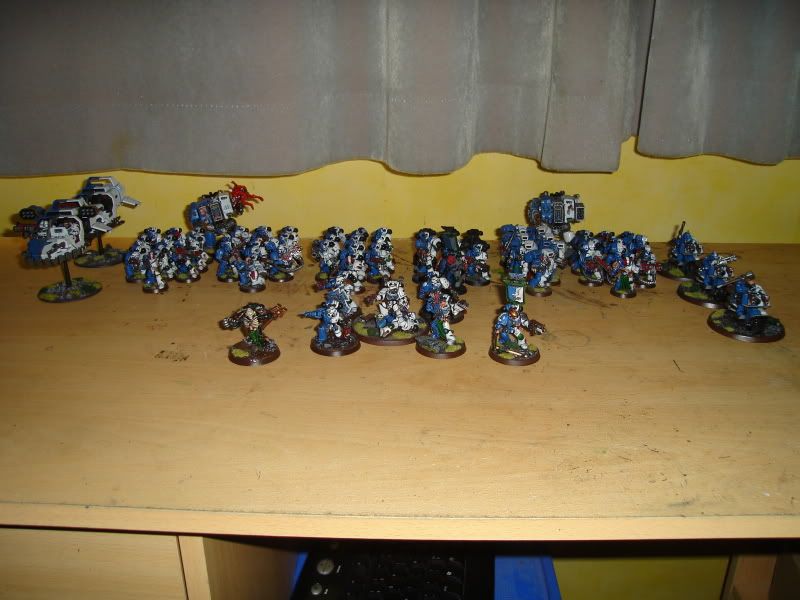 Next up are the few squads I have for the 6th, 8th and 10th companies: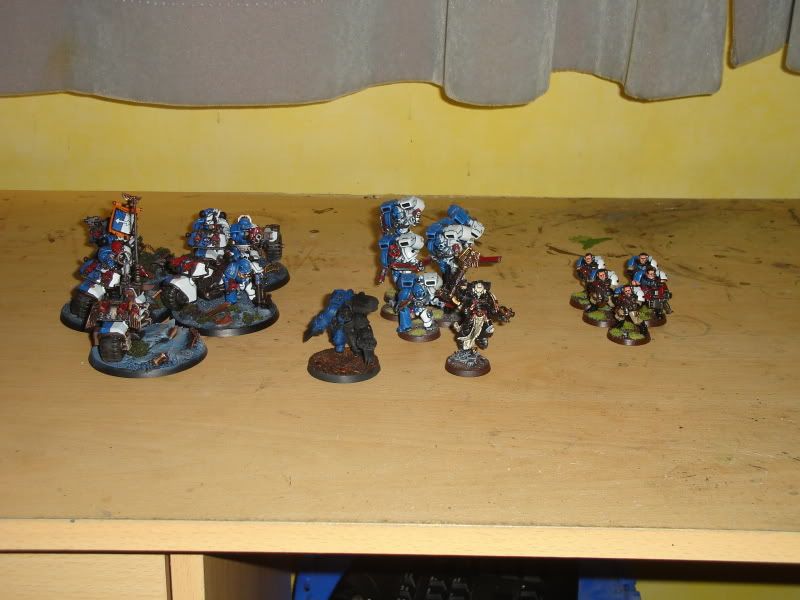 Here is the bike project I've been working on just recently:
A captain. I'm really keen to try out a bike army, so this seemed to be the most logical place to start.
---
Eagle warriors project log
https://www.heresy-online.net/forums/...ad.php?t=31913
Eldar project log
https://www.heresy-online.net/forums/...647#post366647
---
Last edited by aegius; 06-12-09 at

01:53 PM

.
---
---
Quote:
It's not a black and white question really, there are different shades of anal probing,
a rectum spectrum, if you will
---
That's a pretty sweet looking army you've got going here!
---
AWSOME!
:s hok:
:
---
Quote:
Originally Posted by
Angel of Blood
View Post
They are going to be called in to righteously kick the shit out of deamons and heretics before fucking off back to Titan for tea and crumpets, leaving the chaos gods thinking "I fucking hate those guys"
---
Christ, how did I miss so many updates
Looking fantastic so far bud, Are you planning on building full 1st, 4th, 6th, 8th and 10th companies? Could I pursuade you into a full chapter perhaps
Also, what blue do you use for them, it's a very nice blue
And... Any chance of some close ups of all the tactical squads, termies, characters and assault marines. I'm eager to see more of your work.
+Rep
Reaper
---
Quote:
It is my full intention to do the full chapter. This isn't actually as daunting as it once seemed. Having a majority of a battle company means that I'm the best part of 9/10ths through it already.
Awesome, A full chapter of blue and white goodness
Cheers for the tips on the blue, I'm i right in thinking the blue is slightly darker in real life? (I've seen the blue mx you use in real life)
I must say though, I do very much enjoy seeing your work, your one of my favourite hobbyists/painters, not only because your scheme is awesome. But your painting is neat and clean and your models all seem to have a certain character I can't quite explain.
Anyway, very good work
Reaper
---
awesome!!!

i need help for my eagle warriors, im painting eagle warriors too, but maybe you can help, i have probleme with my white and the recess of the armor, how do you do ?
Lower Navigation
DEATH FROM ABOVE!!!! Aegius' Eagle warriors log.