---
Hey like the work you are doing on them. you get
from me just for working with white and having it look great.
---
Quote:
Well, as promised, here is a photo of what I've done today.
It doesn't look like a lot, but wow it takes ages to paint that white.
Ohh I see some juice to help you along there. Awesome work so far!!! And I must agree with everyone here, KICK ASS!!!!!!!!! Keep it up.
P.S. I love when you get distracted, do so more please.
---
I've had a productive few days recently.
The landraider is approaching completion. All it needs are a few more thin coats of white on the left hand side and the rivets picking out.
Now I can introduce you to 'the blingraider'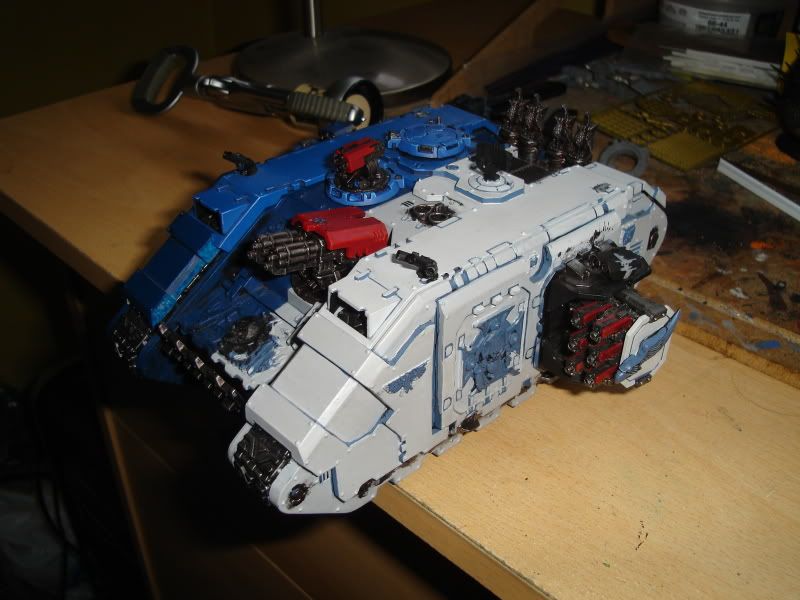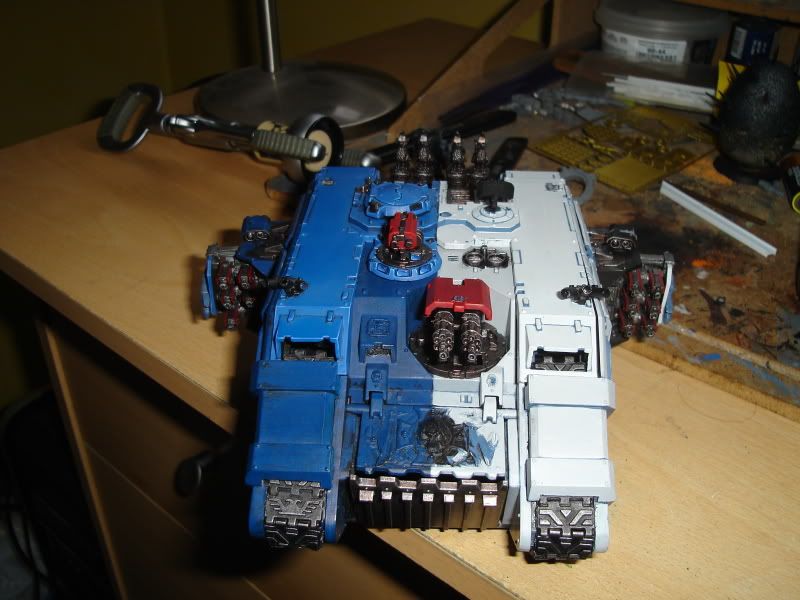 I bought all of the parts for this badboy when I was working for GW. I'd hate to think what it would cost to make the same model nowadays, there are 4 steamtank exhaust stacks on there which would probably be the best part of £100 now.
---
Eagle warriors project log
https://www.heresy-online.net/forums/...ad.php?t=31913
Eldar project log
https://www.heresy-online.net/forums/...647#post366647
---
awesome looking landraider dude.
---
Quote:
Originally Posted by
Angel of Blood
View Post
They are going to be called in to righteously kick the shit out of deamons and heretics before fucking off back to Titan for tea and crumpets, leaving the chaos gods thinking "I fucking hate those guys"
Lower Navigation
DEATH FROM ABOVE!!!! Aegius' Eagle warriors log.