Da Deffwingz; my Imperial orks
---
Yep, this is my excuse to ally my orks with my guardsmen
Anyway... some of you may have already seen Kommanda O'Sullivan here (my warboss)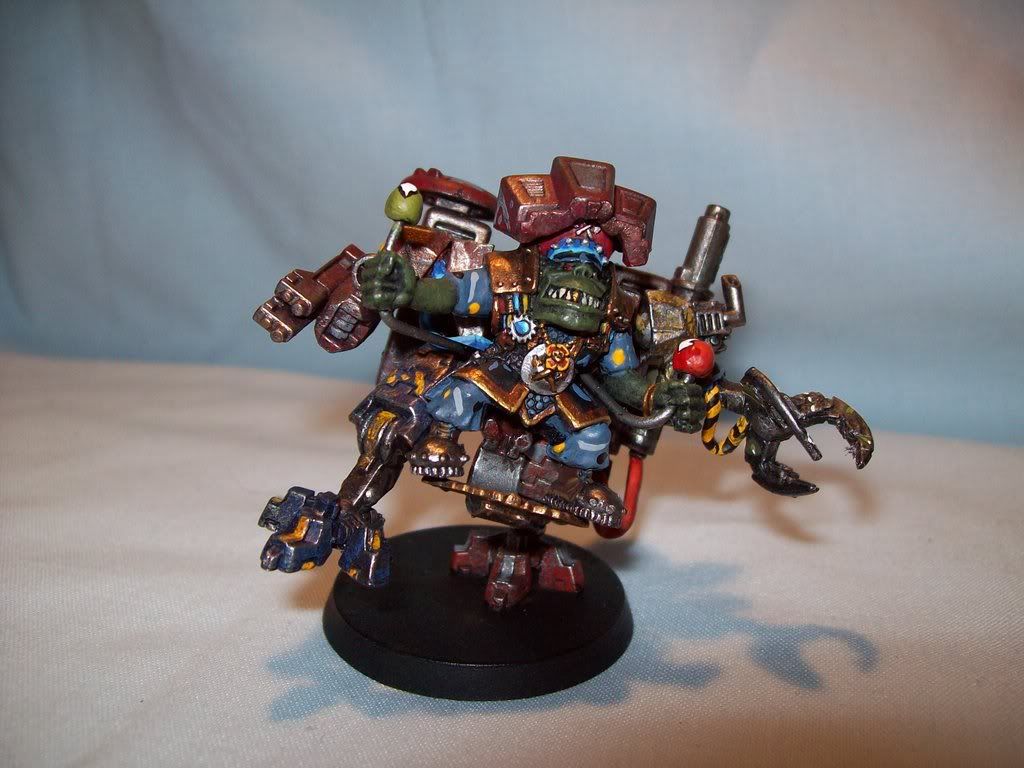 Here's Big Mac (my Big Mek)
Here's a nob, a big shoota, and some boyz: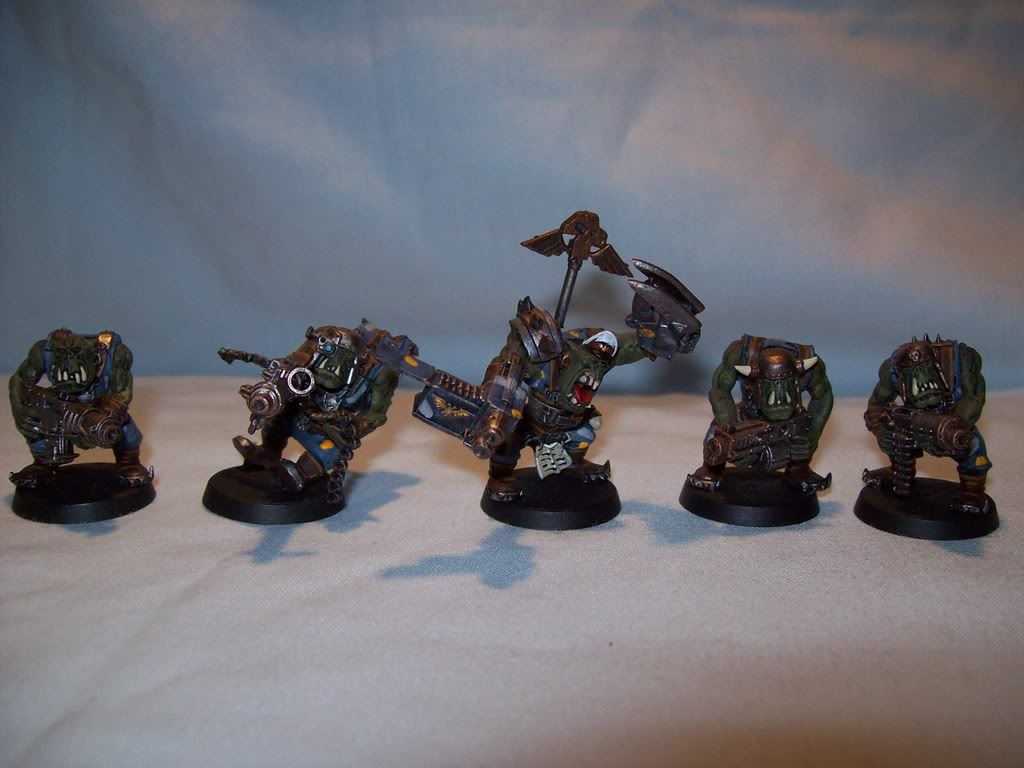 And finally, my trukk (a looted Rhino/ Immolator. If you look closely, you can see the weld line where the "two" tanks meet)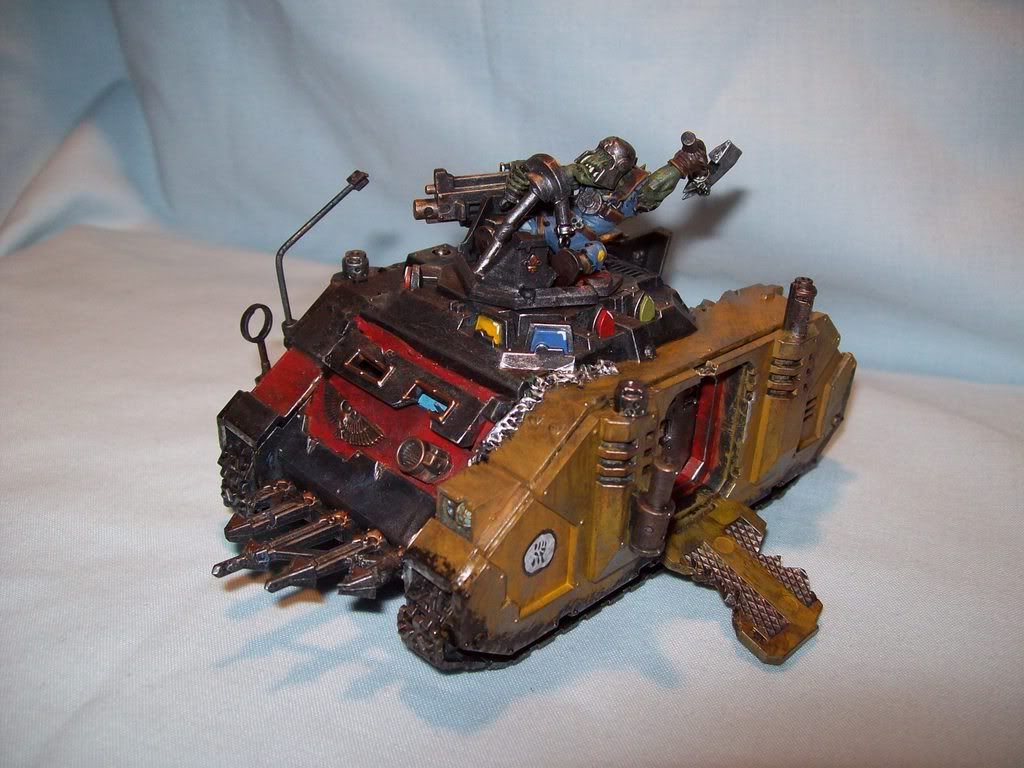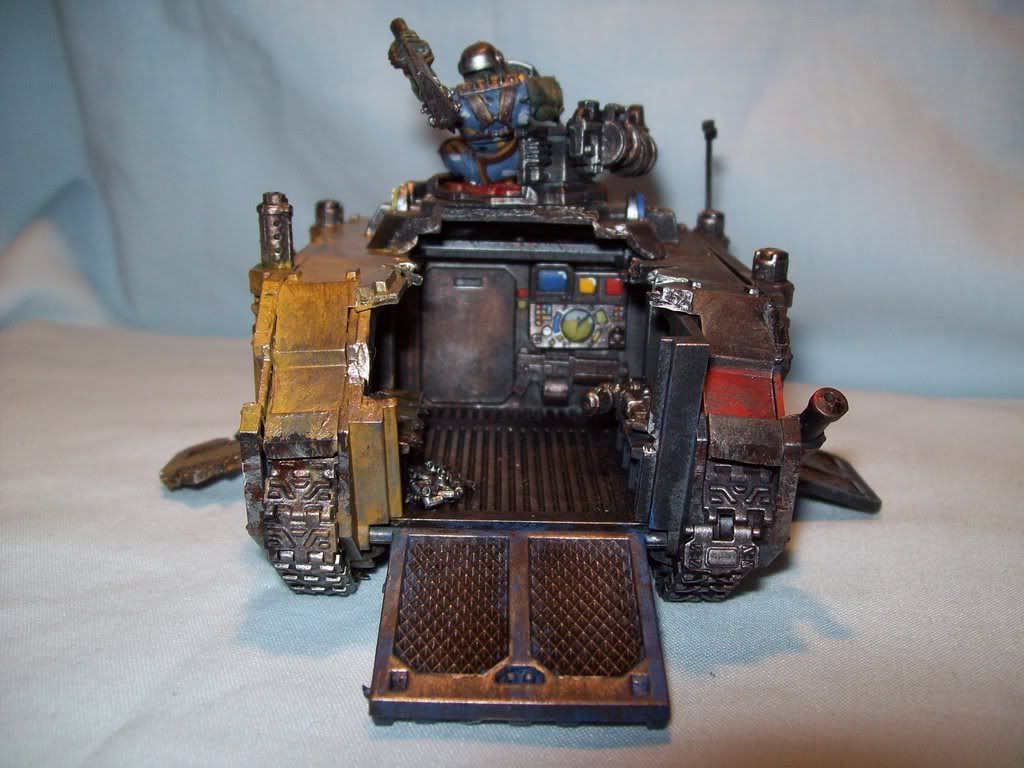 When I bought the Exorcist for the pipe organ (for my guard), I still had an immolator left over. From that, I made the Trukk.
Anyway, what do you think? Comments are appreciated.
---
Really awesome idea, but being a SoB player i hate seeing an Immolater put to death, but still really sweet job.
---
Quote:
but being a SoB player i hate seeing an Immolater put to death
lol, ya, I've gotten
that
response a couple times from people at my GW.
Anyway, I can't believe I forgot these guys! here's Kernal Klaw and his other Meganob buddies: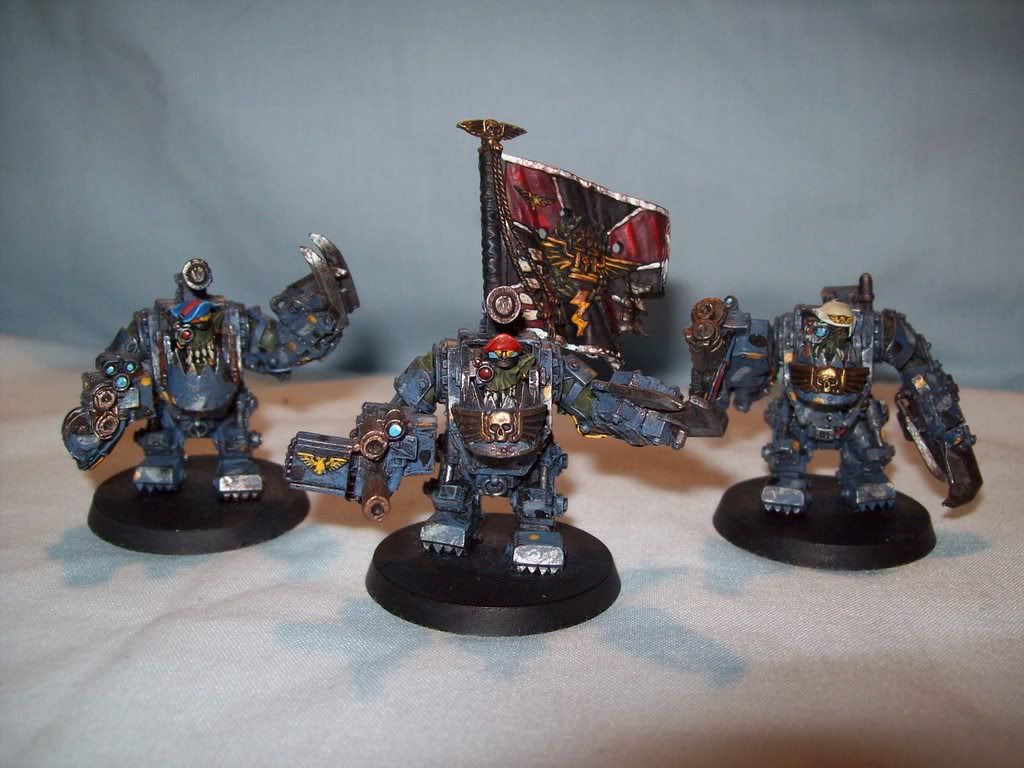 Lootas coming soon!
Senior Member
Join Date: Sep 2008
Location: Newcastle, England
Posts: 1,083
Reputation: 5

---
I absolutely love them all. Good job mate, have some rep!
---
I like the warboss (having been a tau player, i can appreciate it more now that I play orks....)
Waaagh! for the emperor? Den dat mean no Waaagh Tuska-fun...
---
If it works for YOU, then it isn't never a wrong choice. With Love, Mao.
Powered by Squig Tea
Join Date: Jan 2007
Location: In da Toolz cupboard in da Mekshop
Posts: 7,589
Reputation: 53

---
Nice stuff,
I always used to love the old style Blood Axes with thier fascination for all things Imperial so its nice to see that sort of thing again.

Good job on the cut n shut rhino as well.
---
Yes, Great idea, Great paint job, and Very well executed! Keep 'em Coming!

Cheers,

Chaosftw
---
Nice work on all of it but what really stands out to me is the rhino. I just love the fact that it is painted in different colours as is really shows off the Ork way of looting enemy vehicles. Great stuff.
---
one thing I want is the ability to split my fire everywhere, it makes no sense that a squad of 10 guard or marines or whatever all have to fire at 1 target with everything, is the guy with the lascannon not smart enough to realize maybe he would be better off firing at the massive tank looming overhead instead of the little man no bigger than a squat running at him, or is that far too complex for the 10yr olds?
My Thousand Sons Project Log
My Warriors of Chaos Project Log
My Cryx Project Log
My Necron Project Log
---
I love the hats!
I'll have to reference them later for a few "looted" ideas for my green skins
---
Here's another nob and "big shoota" ('eavy bolta?) with a couple more boyz: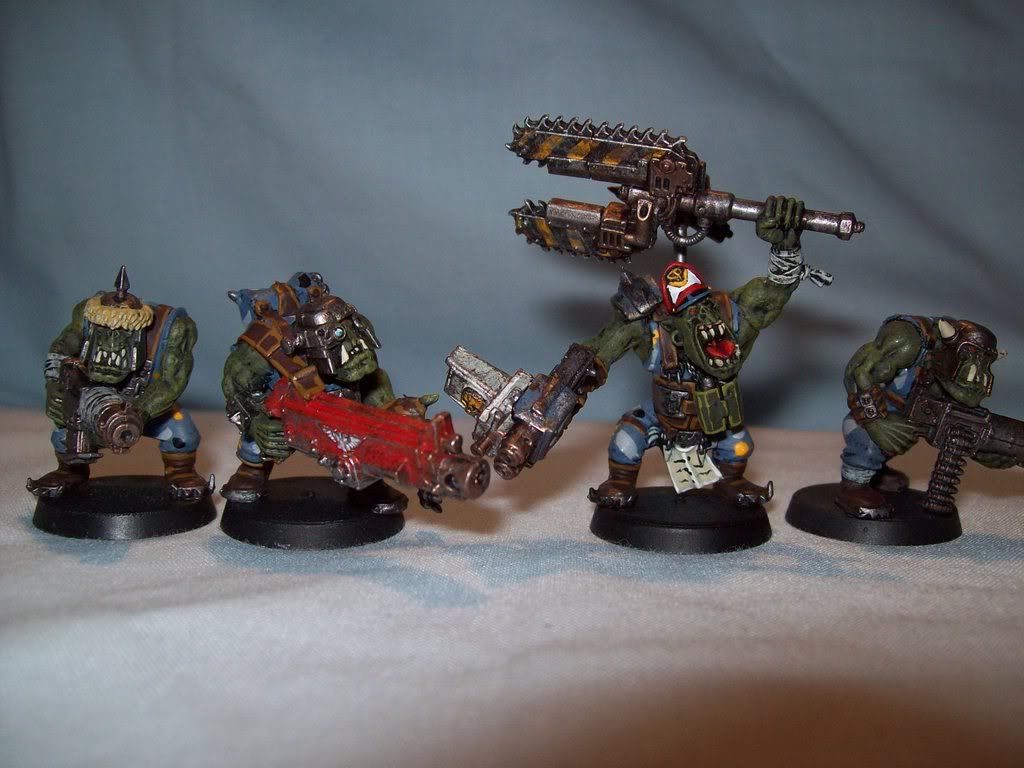 Here's some of the Lootas I promised: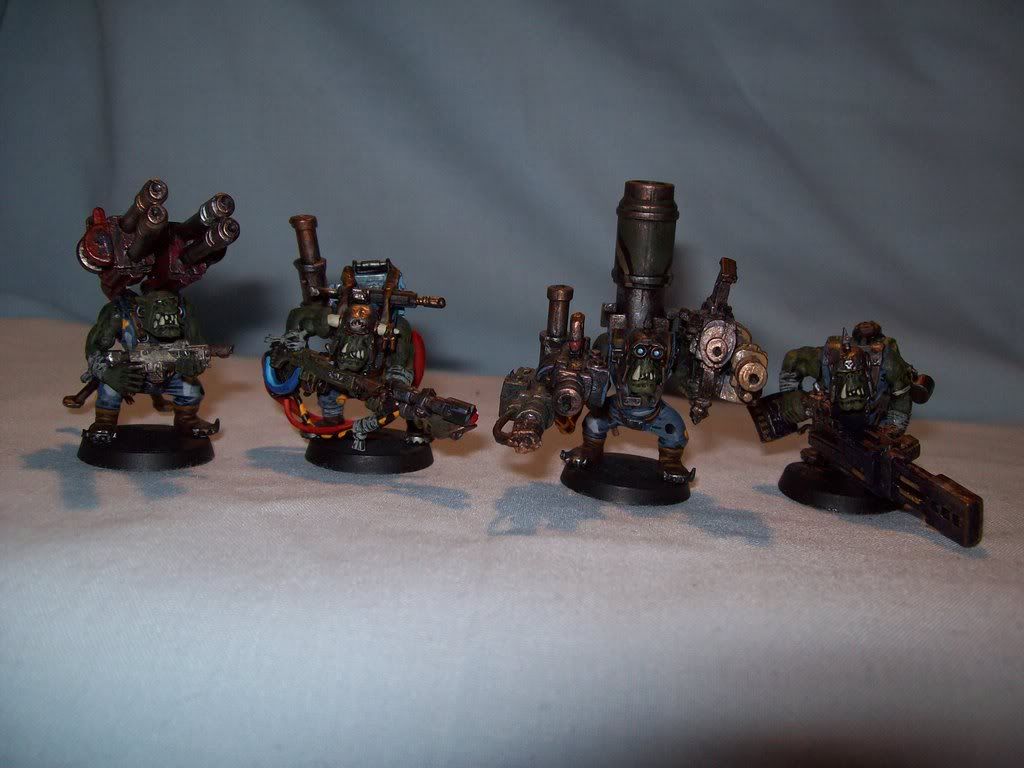 And some more (I apologize, these one's aren't painted yet...)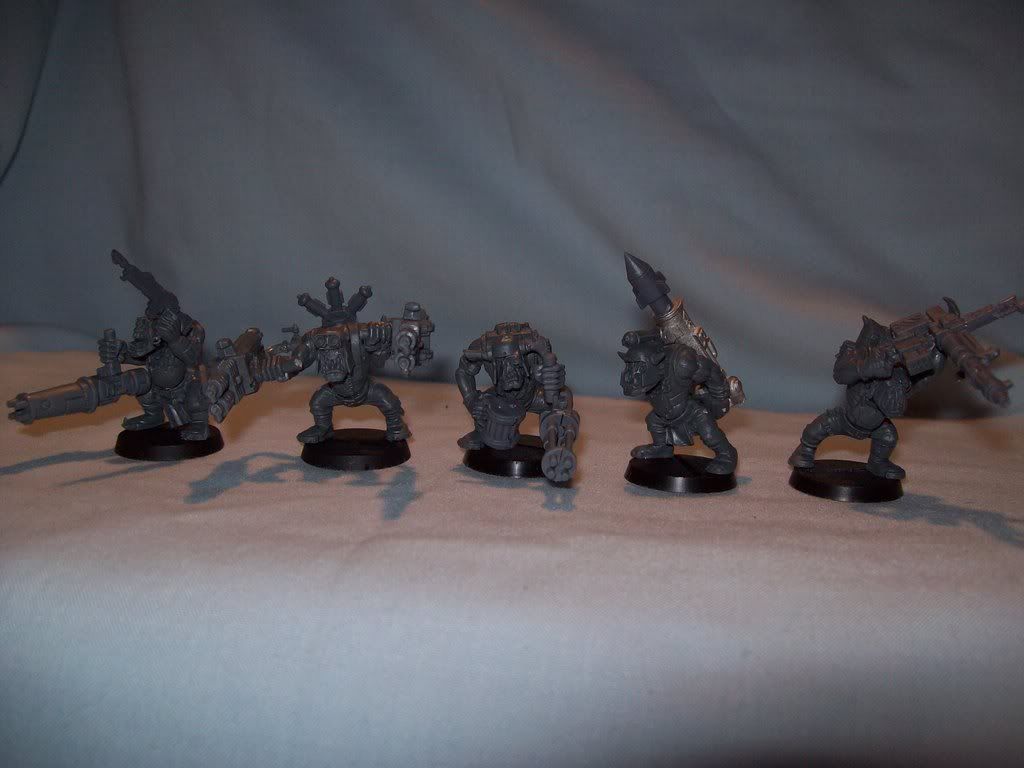 And at last, My Earthshaker Lootas! These guys give the term "heavy weapon team" a whole new meaning...
Anyway, thanks for the comments so far! I really appreciate them!
Lower Navigation
Da Deffwingz; my Imperial orks