---
wow thats one crazy battlewagon mate and the earthshaker is really funny. it just radiates orky "geniuz"
Sniper
---
Rambling since ...... hmmm now you see I cant remember but when i was a little ripper.......
Honour & Vengence: (finally has the forgotten finishing bit)
https://www.heresy-online.net/forums/...ad.php?t=28272
---
Instead of posting a bunch of smaller updates, I thought I'd just wait and post this somewhat larger one...
First, here's my Chimera-trukk: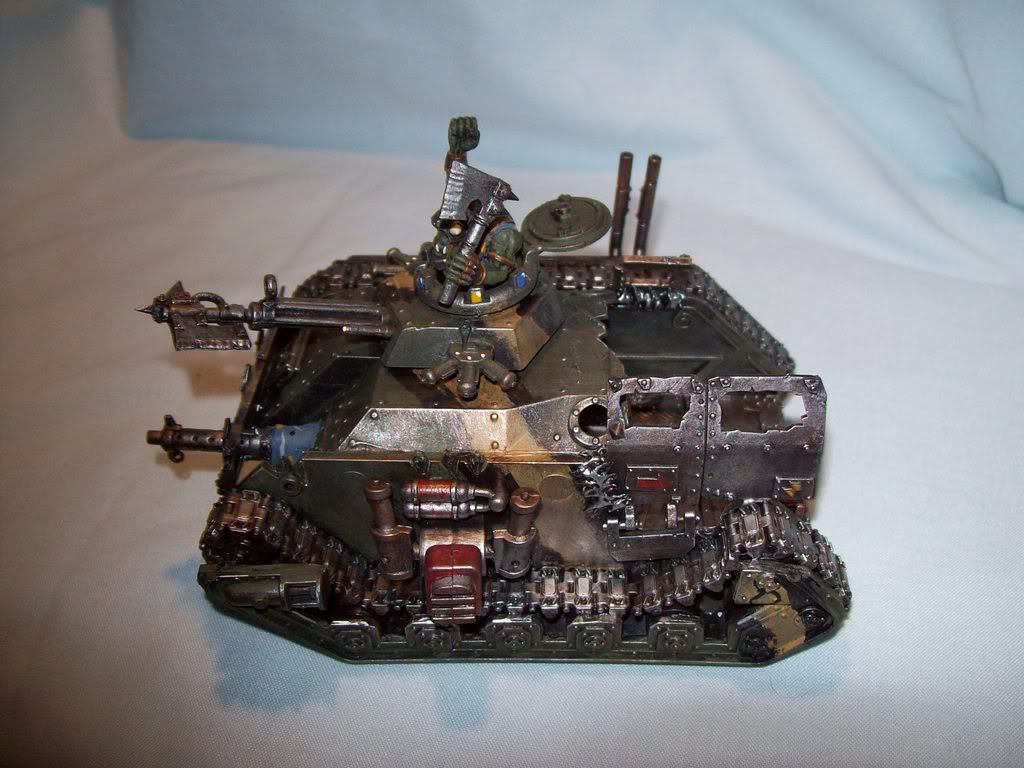 I've decided that the Big Choppa it has where the multi-laser was is going to be a counts-as wreckin' ball. A counts as wreckin' ball that took out a chaos defiler a few days ago!
Anyway, here's my Shokk Mek's ammo runt: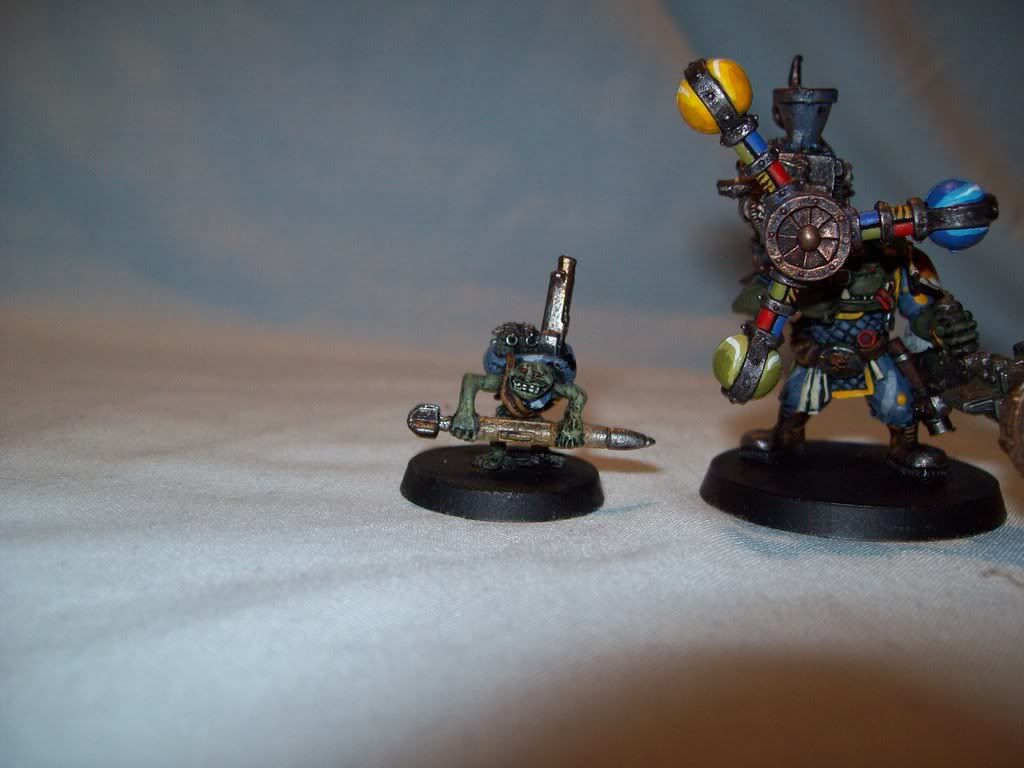 And here is my first full squad of Lootas: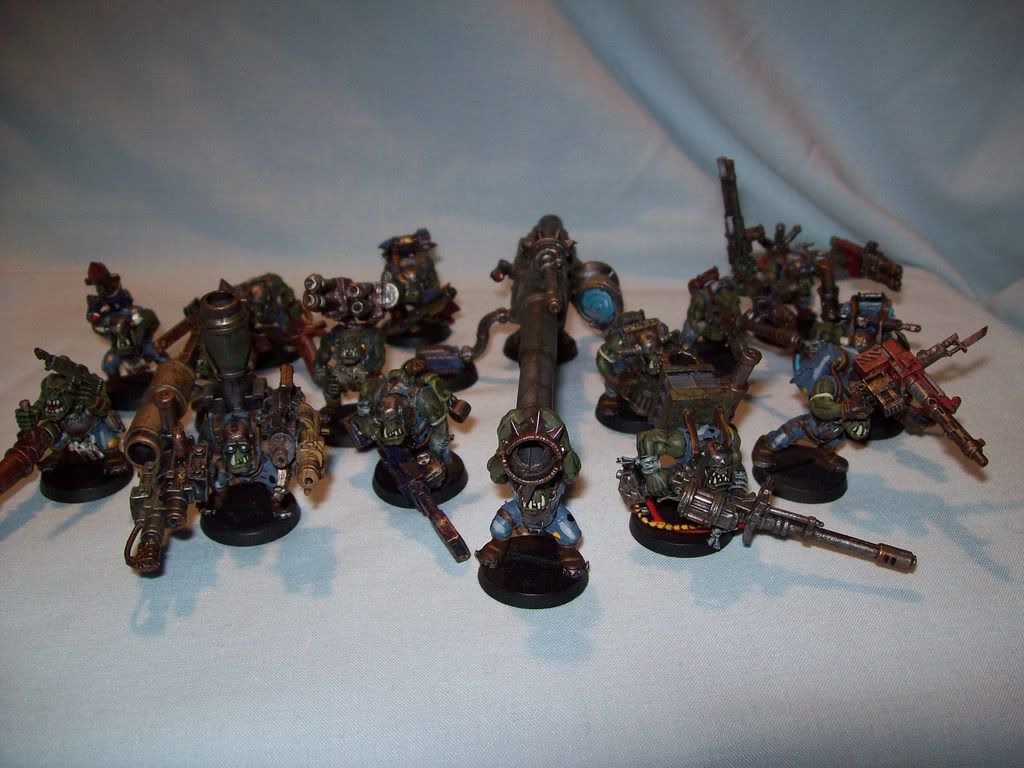 As of right now, I can manage to cobble together an 1100 point army with what I have: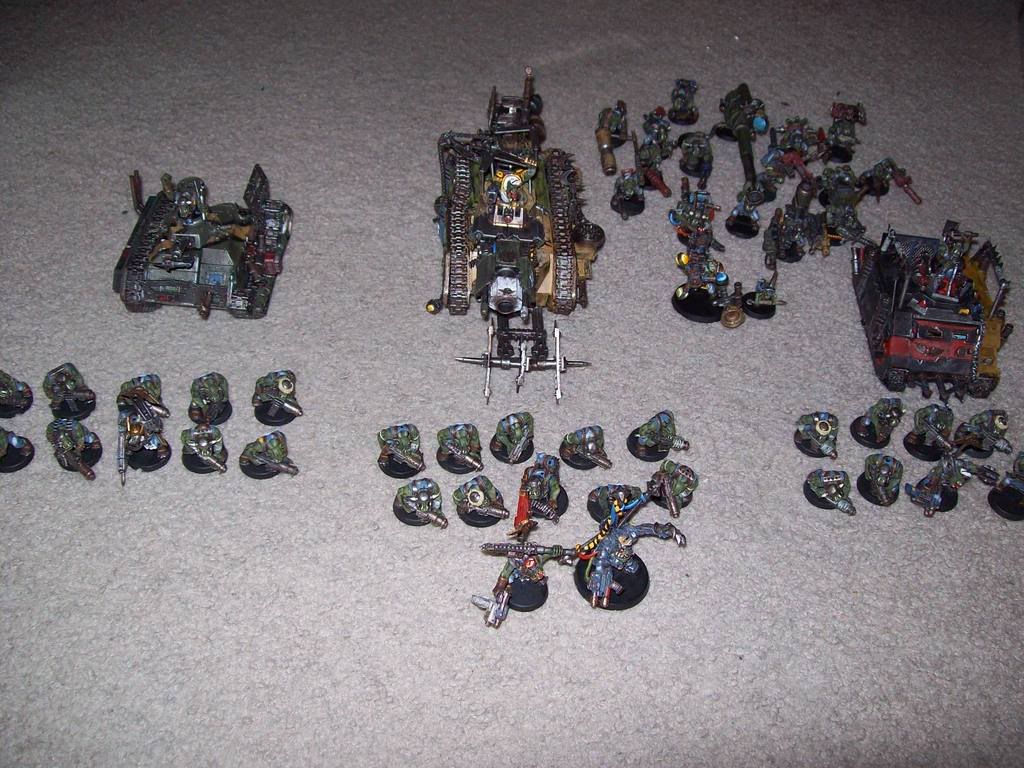 Thanks for the comments so far everyone! I always like to hear what other people think of my work.
C&C are always appreciated, and in case you were wondering, my next project will be an open-topped battlewagon made out of a Blood Angels' Land Raider (red paint job, lol).
---
I love them all, and may loot that rhino trukk hehe.
Keep up the leet work!
---
Thanks everyone! A looted wagon is nearing completion, so expect it soon!

I think I will make a few deffcoptas. Yes... how do orks mounted on destroyer bodies sound? lol

However, those will have to wait until I finish my 1500 point army... but that's only a few tanks and a couple meganobz away!
Join Date: Mar 2009
Posts: 2
---
Wow... i must say yer army is amazing... I wish I could produce something like this magnitude of work. Where do you get ideas from? Do they just pop into your head or do you get them from someplace?
Anyway nice army.
Join Date: Mar 2009
Posts: 2
---
for the deffcoptas I have a few ideas. Each should be different as that is your way. (No two orks do the same thing) I suggest that one should be on a eldar jet bike that has been mounted with a helicopter propeler as "dem puny pointy ears stuff is too hard to work wif". Another should be on a space marine jet bike from the good old days to stick with that rouge trader feel you have going. Another in a Tau Piranha. These are just ideas but I`m sure you you have lots of your own so enjoy your modeling and good work on Da Deffwingz.
---
Love the earth shaker prisless
also the diffrent colours for different parts on the battel waggon rocks
---
"Raghnarr Dosent Lose but he dose not like power claws"
5th ed Scores
Angles of absolution:W=6 L=0 D=1
Imperal Gard :W=9 L=0 D=1
Space Wolves :W=9 L=0 D=0
Hive Fleet Gorgan :W=7 L=0 D=0
City Fight Tau :W=4 L=0 D=0
Join Date: Mar 2009
Posts: 53
---
Those are possibly the Orkiest things I've seen.

Grand job, some fine modelling.
Lower Navigation
Da Deffwingz; my Imperial orks