another year, another army - this time its orks (like everyone else, it seems)
---
as though all my other prjects were not enough, i decided to continue the ork army i had started a few months back. the new releases (particularly the new nobs which are brilliant) inspired me to carry on with this army and give
my angels of censure
army a small break.
i decided on bad moons. the original idea was to have blue skin (ie a more greeny-blue tone instead of the snot green skin so commonly seen, and not ultramarine blue - thats just silly:p), but after painting a few test models, i realised the blue skin-tone wouldnt work too well with the yellow id be using:
this was a two-edged sword kind of thing - the blue skin meant i couldnt paint proper bright yellow as they didnt match, and i couldnt do blue skin as i really wanted to give them bright yellow.
so back to the drawing board, only, i havent painted any normal orks yet.
just the first of many koptas:
i adjusted the skin tone on the orks a bit to agive them a bit more green (im much more pleased with this, though will be making them even greener when i get round to painting them again). and im pleased with the metallics, though i thinkthey need a big more yellow, so ill probably go back and add on more yellow patches to them once i get round to painting my meganobz: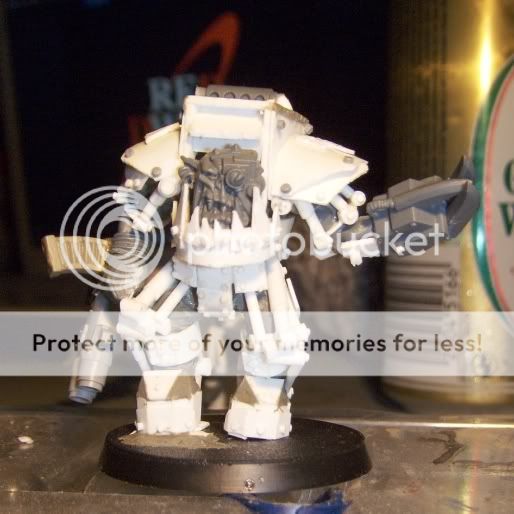 the first one is the one closest to being finished, and he only needs some work on his right arm before i can start painting him. the other two still need a lot of work donw on their arms and legs before i can spray them. ill have 10 of these guys when im done. oh yeah, and a warboss :D
heres: a scale shot:
ive also been working on a pimpin' wagon for them:
all the hatches open. its still missing a kannon and some work on the troop platform.
ill keep you all posted as i add stuff to the army - exect freeboota style flashgitz made from the new nobs and a scratch built stompy thing pretty soon :
---
cool models i like alot. here enjoy some rep for the hard work.
---
---
ok, meganob unit one is done (barring 2 power klaws i am yet to acquire, though they will be a simple cut and glue job):
nob 1:
i love the flail arm on this one - looks particularly dangerous
nob 2:
nob 3:
nob 4:
nob 5: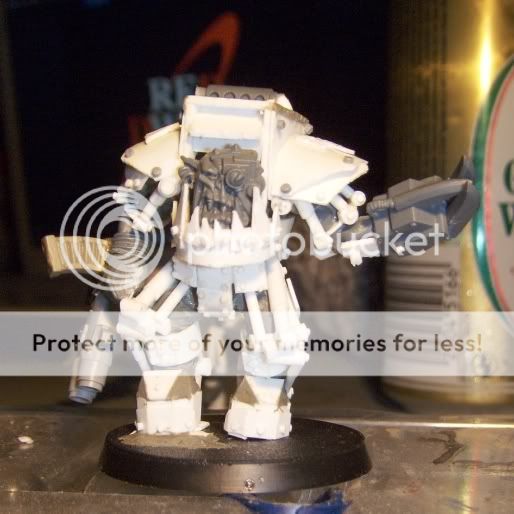 Senior Member
Join Date: Mar 2008
Posts: 161
Reputation: 1

---
wow those are amazing
ill be watching this thread with interest
---
Outstanding conversions to be sure! I also like the weathering on the Koptas. To be honest, though, I'm not a fan of the blue orks. If you some input I would suggest working a little more on the skin tones before going all out on your army. Just my opinion though.
Keep it up.
---
THat is some sick plastic work, i wish i could convert like that, great job.
---
brilliant conversions mate... and i love the blue skin, although your right, it would look weird with the yellow.
+rep for the blue skin, even though you are abandoning the idea.
---
progress on the painting:
Senior Member
Join Date: Mar 2008
Posts: 161
Reputation: 1

---
thats excellent good job! do i expect a tut of how you did the skin and yellow?
+ 1 rep
Lower Navigation
another year, another army - this time its orks (like everyone else, it seems)