BDJV's Soul Reapers; Chaos Renegades
---
This is my Chaos Marine army that I have been building off and on; mostly off for the last year. I got totally sidetracked with my FOW armies. I am now trundling ahead full speed on them again.
Here are some of the finished items.
Titus the 'Butcher' my Daemon Prince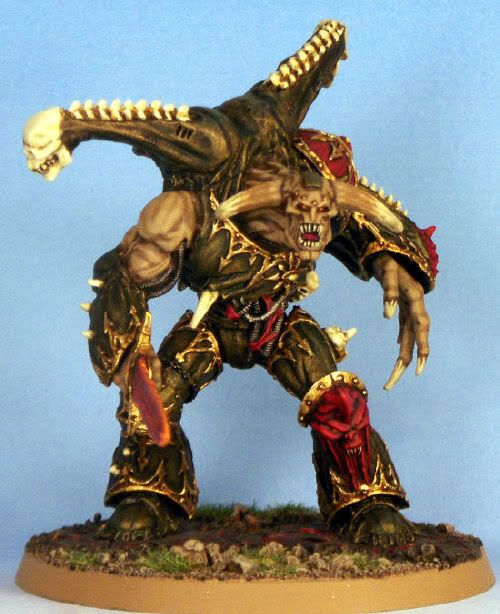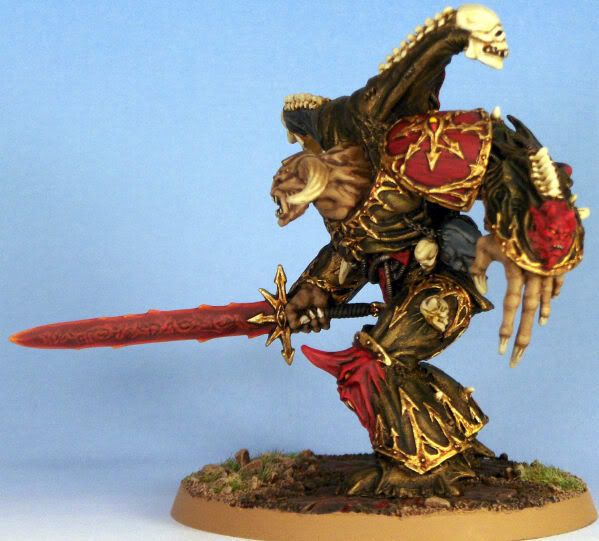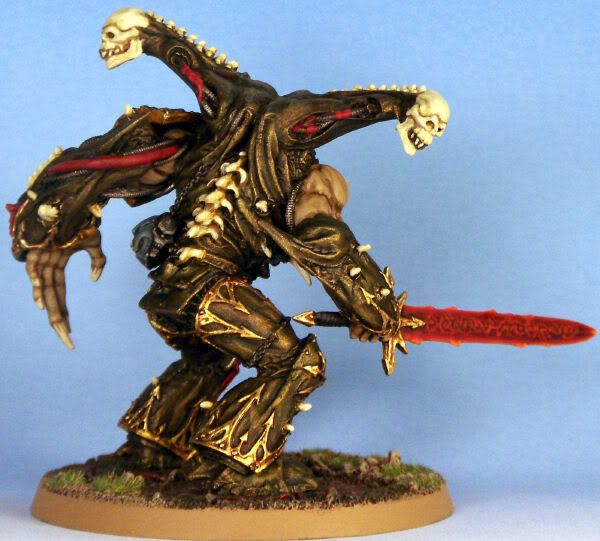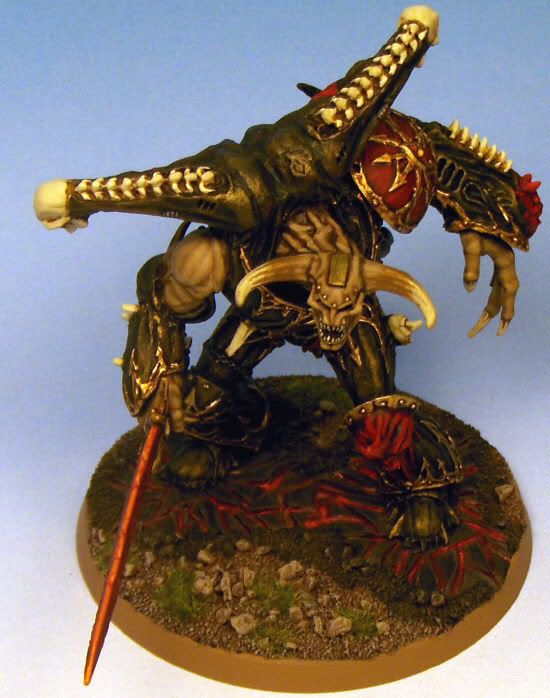 Xusia the 'Soul Eater'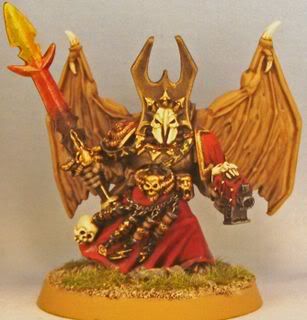 Here is "Decimator" the Chaos Vindicator.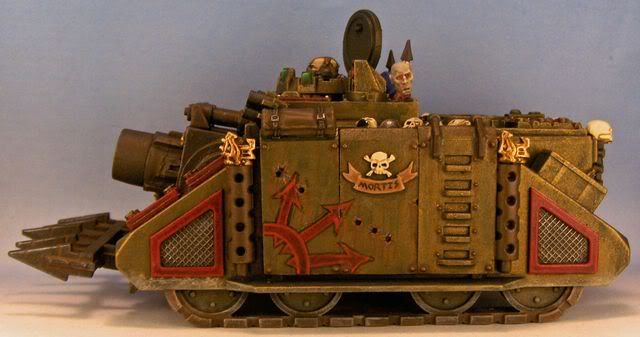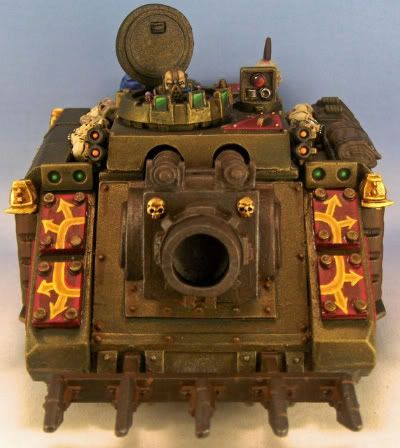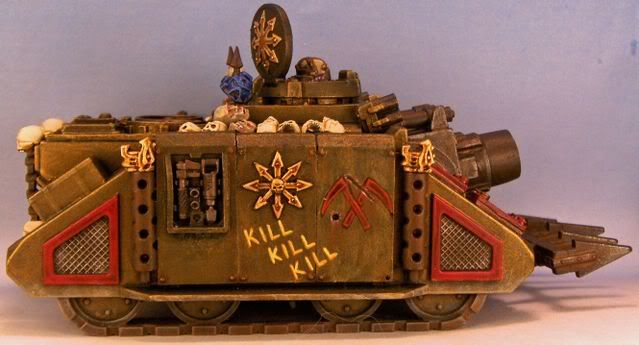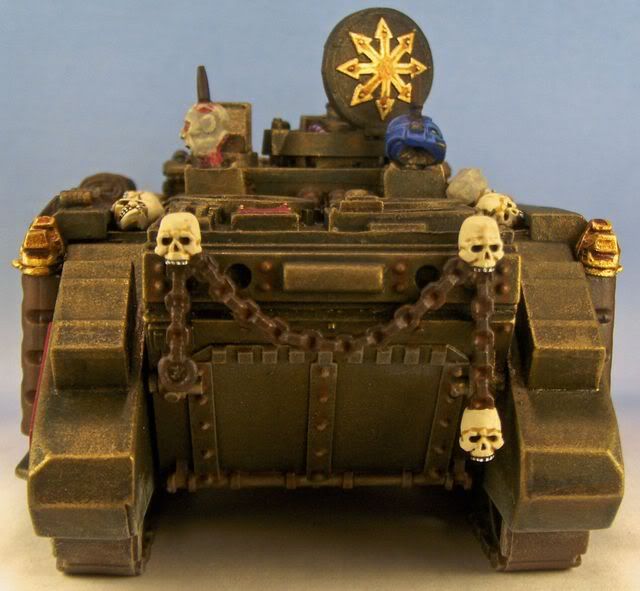 Here are a couple of detail shots.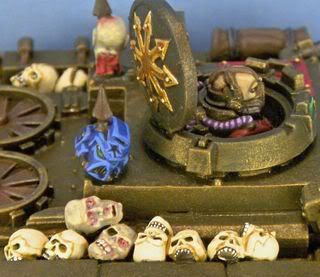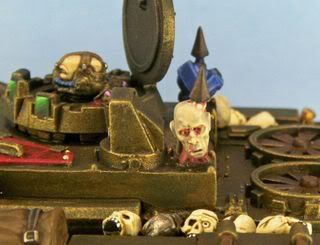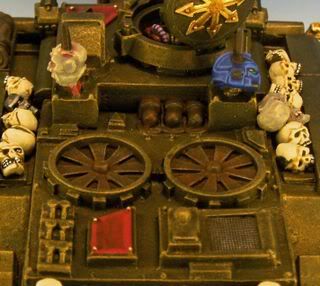 I'm really happy with the color of the severed heads. They turned out better than I though they would, it's been a while since I painted any Zombies.
Here is one of my Basic Marines. He's done minus the basing and insignia on his shoulder.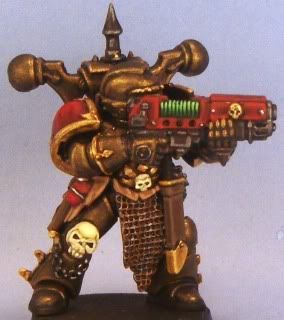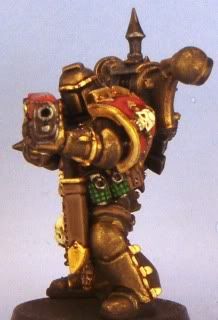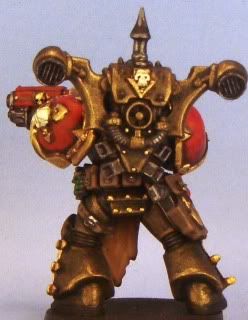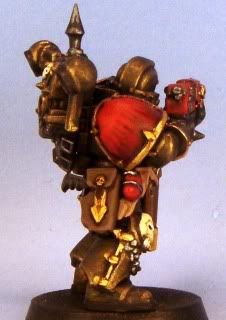 And finally for now my upright Obliterator. I'm actually working on finishing him today.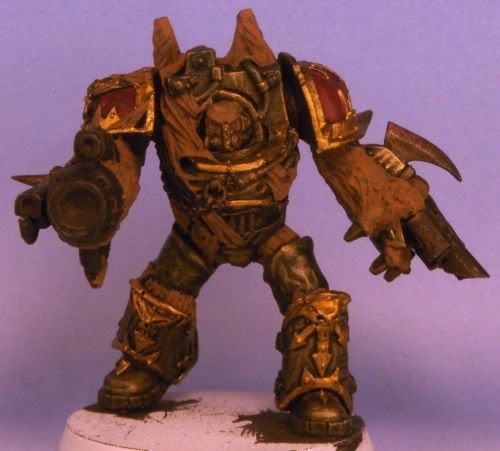 ---
Badass man, those look really really good. Keep us informed on these minis.
Banned
Join Date: Jun 2008
Location: The Boneyard
Posts: 2,022
---
Holy shit! +rep beautifully done!!!
---
Thanks guys! I promise regular updates!
---
I'll post up the Dwarves eventually; I need to have a photo shoot wiff 'em.
---
That paint scheme is fantastic and the customizations you made on that rhino are brilliant. I am also digging the pose you put that marine in! Keep those pics coming!

Chaosftw
---
nice stuff man! Really like the flesh colours you've used! That demon prince is top notch for sure. And ooohhh the old vindicator, man how I miss that Big Metal Gun on front... was cool when it was a big gun, not dozer on the front, well done!
---
---
Nice work, neat and well preformed in all ways
---
Win/Draw/Loss(5th ed results)
EC: 45/2/12
Tau: 28/3/7
Quote:
Common sense and wargamers are like oil and water
Quote:
'Alessio is to 40k what impotence is to rape.' - Jezlad
---
Excellent work all around. I really dig the flesh tones on the Prince in particular.
---
one thing I want is the ability to split my fire everywhere, it makes no sense that a squad of 10 guard or marines or whatever all have to fire at 1 target with everything, is the guy with the lascannon not smart enough to realize maybe he would be better off firing at the massive tank looming overhead instead of the little man no bigger than a squat running at him, or is that far too complex for the 10yr olds?
My Thousand Sons Project Log
My Warriors of Chaos Project Log
My Cryx Project Log
My Necron Project Log
Lower Navigation
BDJV's Soul Reapers; Chaos Renegades