Lions Rampant 5th Battle Company
---
This'll be the thread for the progress of the Lions Rampant 5th Battle Company as it is painted. I do intend to paint and assemble the ENTIRE battle company, including Rhinos-- I'm getting the Battle Company box, but I went ahead and built a Command Squad and the Chaplain seperately, just because I wanted to do them up a bit more than what I could do with the contents of the Company box.
Brother-Captain Athos d'Elyseč, Captain of the 5th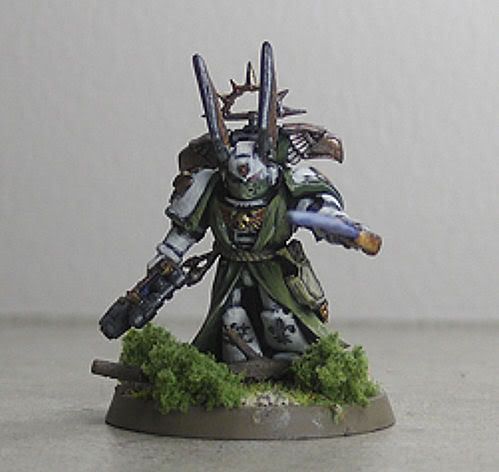 Brother-Reclusiarch Crassos, Company Chaplain
Preacher Delios, Company Champion
Apothecary Nicius, 5th Company Apothecary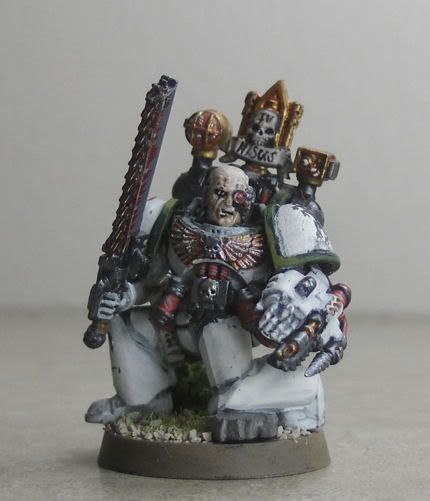 Command Squad Athos
Please excuse the blurry picture-- I'll take a better one shortly!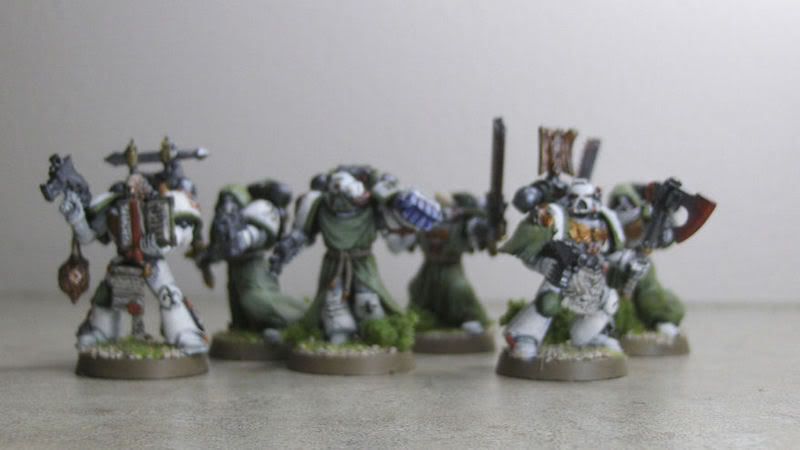 Brother Titus, Bearer of the 5th Banner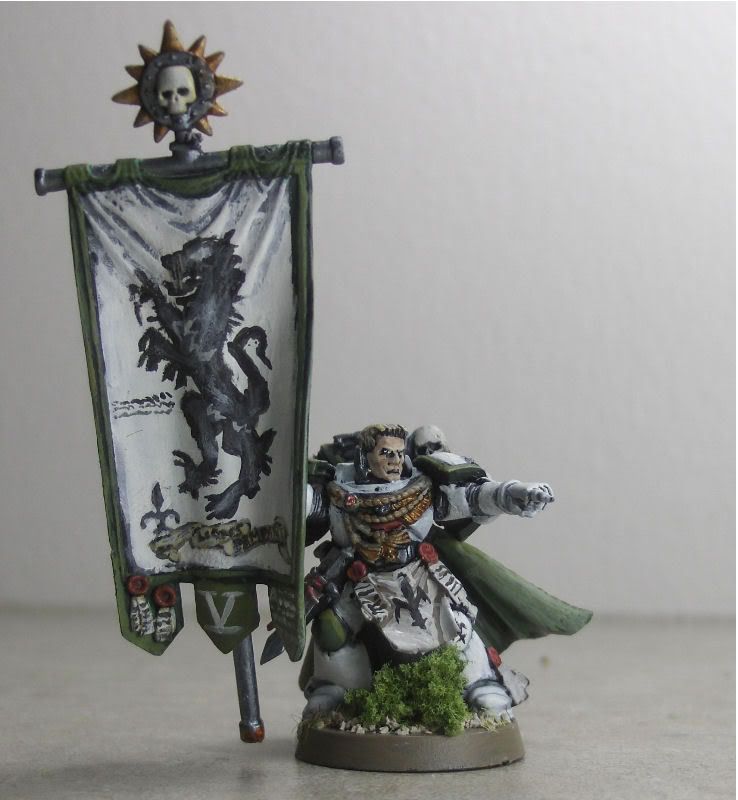 Everything is done over a black undercoat. For the white armour, I do a thin layer of Adeptus Battlegrey, then a thin layer of Astronomician Grey. Then, I paint a thin layer of Skull White over it, thin enough that you can still see the grey through it. I then blend Skull white down to have a solid white look while maintaining some shading.
The Chaplain actually has a 50/50 mix of water and Adeptus Battlegrey as a basecoat over Chaos Black. I decided to have him be a very dark grey instead of black so he wouldn't look so very dark next to the other Lions Rampant. The highlights are just variously watered down stages of Astronomician.
As squads are completed, I'll post 'em up here. Next up are some spare heavy weapons guys, as I still don't quite have the cash for the Battle Company yet.
---
IN THE US? ASK ME HOW TO GET 10% OFF GAMES WORKSHOP PRODUCTS!


Powered by Squig Tea
Join Date: Jan 2007
Location: In da Toolz cupboard in da Mekshop
Posts: 7,589
Reputation: 53

---
Nice force, I like Brother-Captain Athos d'Elyseč, Captain of the 5th in particular.
---
Looking good. Please tell me how you did the marble effect on the Chaplains CA it looks sweet.
---
The Emperor Protects. Now if only I could get him to make my armour saves...
---
The marble is just like painting camo, really. I did a basecoat of Orkhide Shade, then I layered Knarloc Green and then Gretchin Green over it. Then I went back with Orkhide Shade and painted random whorls and swirls on the crozius' grip. When that was dry, I used Reaper Master Series Linen White (which is an off-white... you could probably get something similar with a 90% Skull White 5% Codex Grey 5% Fortress Grey mix) and painted random streaks in opposite directions of the green swirls.
---
IN THE US? ASK ME HOW TO GET 10% OFF GAMES WORKSHOP PRODUCTS!


---
Love the captain. Best looking one of the bunch by far.
---
one thing I want is the ability to split my fire everywhere, it makes no sense that a squad of 10 guard or marines or whatever all have to fire at 1 target with everything, is the guy with the lascannon not smart enough to realize maybe he would be better off firing at the massive tank looming overhead instead of the little man no bigger than a squat running at him, or is that far too complex for the 10yr olds?
My Thousand Sons Project Log
My Warriors of Chaos Project Log
My Cryx Project Log
My Necron Project Log
---
Awsome work dude.

Love that banner - that freehand is brillaint.

Defintly looking forward to seeing more of this. :D
---
Sorry there haven't really been updates-- this last week or so has been absolutely nuts. While not part of the Battle Company, I did pick up a box of Terminators, which I've been messing with while I'm waiting for the company to come out (and subsequently be shipped to me.) Check back probably later today for one of the Terminators-- the first is about 90% done.
---
IN THE US? ASK ME HOW TO GET 10% OFF GAMES WORKSHOP PRODUCTS!


---
Some Funky stuff here SoH ace paint jobs 8)
---
Wertypop

Smoke me a Ripper I'll be back for breakfast!
---
Thanks for stealing my scheme, sniff. :cry:

Just kidding!

Great work! The banner is niice!
---

---
One of the terminators. Not much of an update, I know... I've got a Devastator Squad primed, so that should be the first real part of the Company besides the Command Squad that gets done. After having taken the pictures, I noticed that I hadn't painted the bolts in the storm bolter magazine. D'oh... I'm off to fix that right now. But you get the point from the pictures, I think.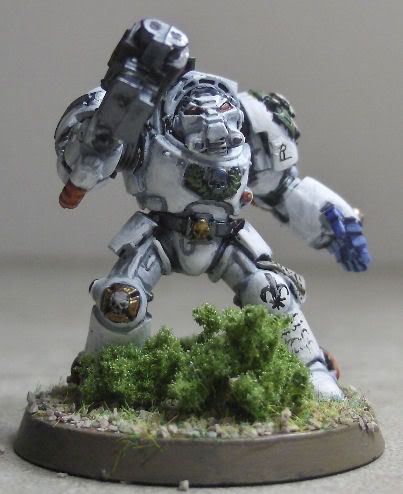 ---
IN THE US? ASK ME HOW TO GET 10% OFF GAMES WORKSHOP PRODUCTS!


Lower Navigation
Lions Rampant 5th Battle Company