7th Heresy APC. Month Ten, July 2017.
---
Nearly there!
---
Quote:
Originally Posted by
Jace of Ultramar
View Post
I think Tawa is a temporal entity that exists outside of the hobby/modeling timeline. Essentially, he's the Heresy Online equivalent of a Time Lord... which is kinda hilarious and frightening all at the same time.
"God-Emperor? Calling him a god was how all this mess started."
---
@
Tawa
, will there be another double month? Not that I'll have a chance of doing it, I'm just feeling brave at the moment!
---
---
Well its been a while since i was active but with copious new amounts of freetime on my hands i figured id try and get back into the swing of things. So I'll be doing 5 Primaris Marines from the new box to keep me going.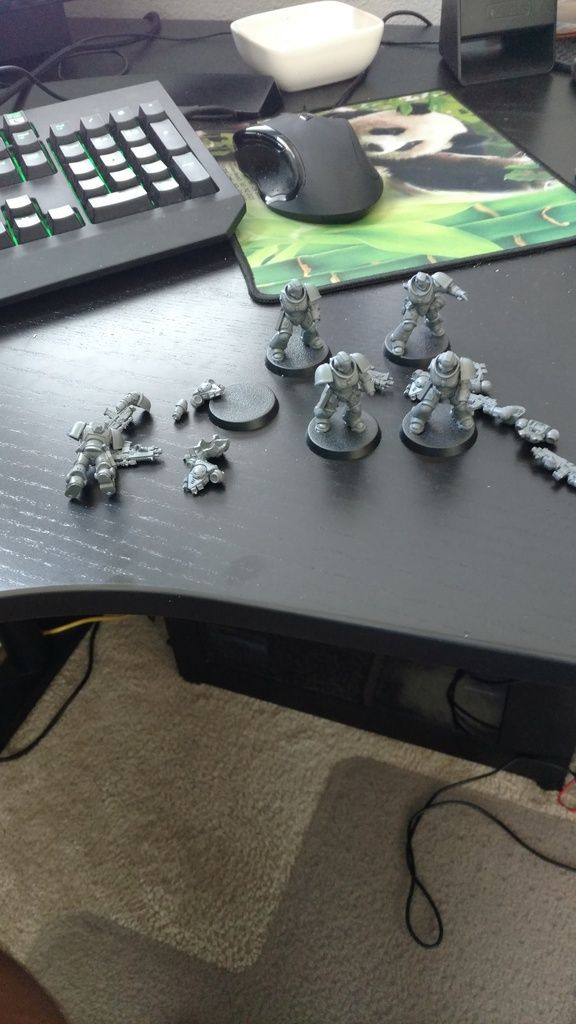 Also @
Tawa
does the new challenge begin in October then?
---
Last edited by SwedeMarine; 07-05-17 at

09:06 PM

.
---
So im going to call an audible this month and actually put in my tyranid warriors for my new army.
Heres the before
And the final product
---
Not had a good couple of months with my personal life so have pretty much forgotten about the hobby. Will try and do ten skeletons before the 5th. Hopefully I will be able to find the motivation.
---
I managed to get these guys done after all. Impressive considering how slow I usually paint.
Sent from my XT1585 using Tapatalk
---
Managed to get them done. Not my best work but it will do.
Lower Navigation
7th Heresy APC. Month Ten, July 2017.