---
Completed scion command squad:
---
Completed scion melta squad:

I decided against adding orange for now, can always do it later!
---
Waiting for boxes, so I was messing around with bits and this lil guy appeared. Maybe I'll add a squad of ratlings afterall.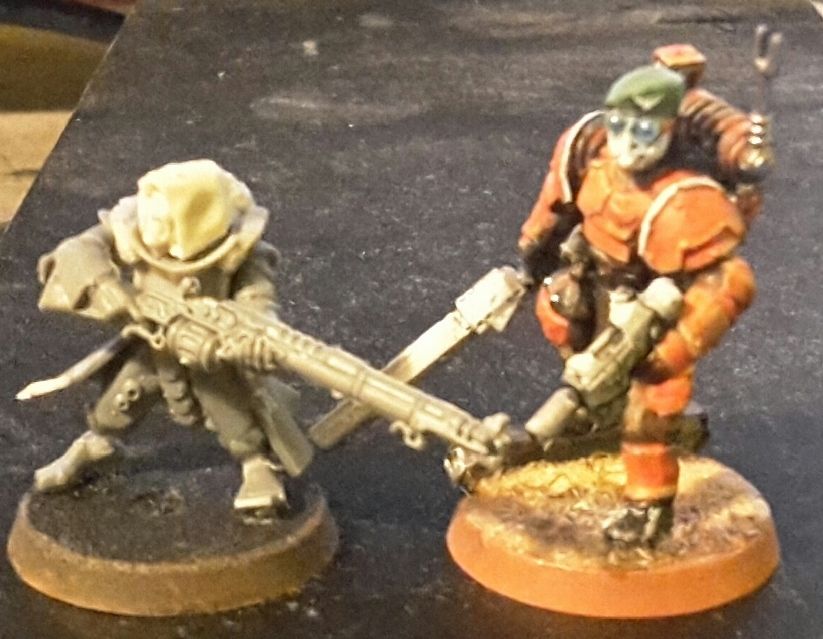 ---
The long awaited acolytes!
First up, power armoured with storm bolters. The drone counts as a jokeoro
as for colour scheme, I'm torn between either having them white/bone, or black....hmmm

Next, the lesser armoured acolytes, with storm bolters and x2 jokeoro:

And finally... couldn't resist making up 2 more ratlings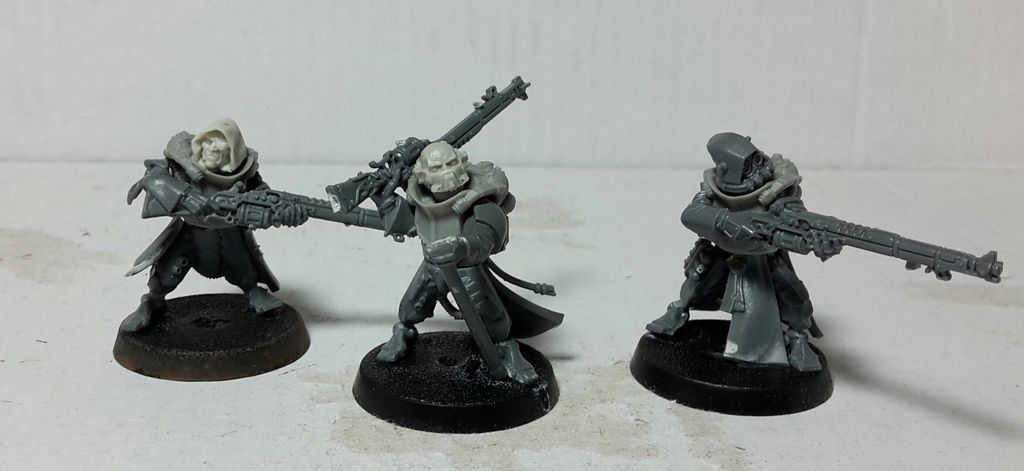 Needless to say...I love how versatile the skitarri boxes are! Might give them scopes If I can find any.
---
Messing round with more bits..and now I have another alternate vindicare...
The one on the left is obviously painting wip, and probably looks like more of the assassin. The bionic cowboy is plucking at my heartstring though. Yes the gun is a tad ridiculous, funnily enough he could balance even without the base though.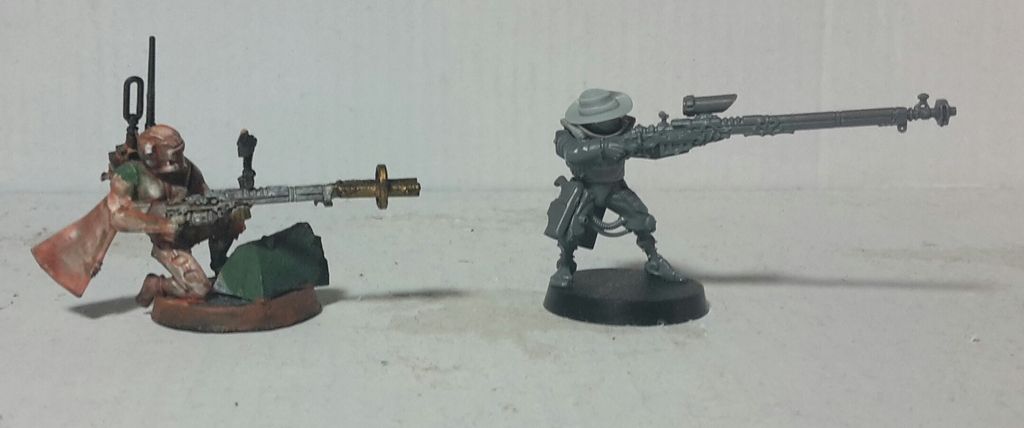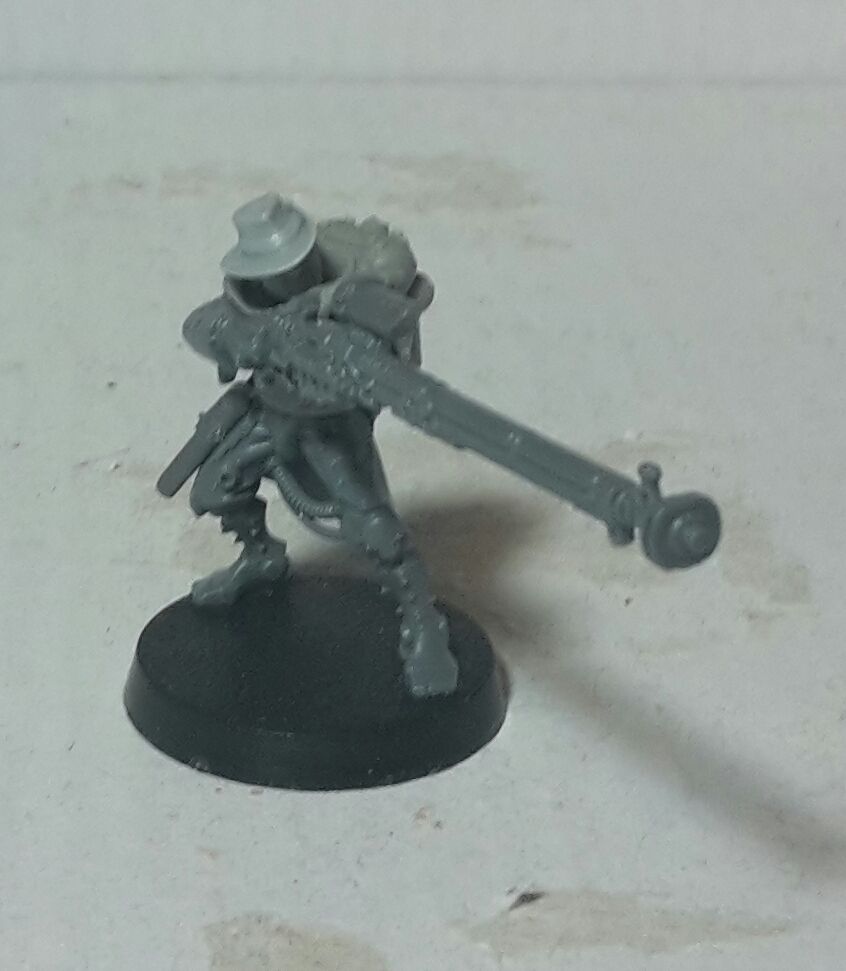 ---
I....I have a soft spot for kroot
---
Welp, looks like the imperial agents codex kind of screwed up my list.
essentially I would be taking...6or7 detachments and formations to achieve the same list, which would be techinically bound but is a bit of a hurdle if I do eventually want to join a casual tourny.

so thats the bad news,

good news is i'll probably be getting a few different units to make up a possible tourny list.
---
What, some progress?
So much for being all infantry, a vendetta and tauroxes incoming.
First x2 taurox primes with missile launchers and twin linked acs.
Also veteran suads will now have autocannons, but since i dont really like heavy weapon teams breaking up the squad, and I want some kind of large suits, im using these guys:
Lower Navigation
The Ragtag Elite