---
some more wips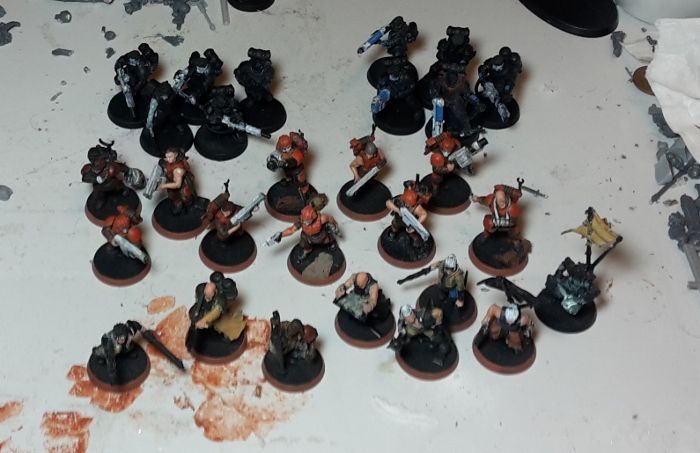 ---
Culexus assassin - counts as, painting in progress. Sorry for poor pics!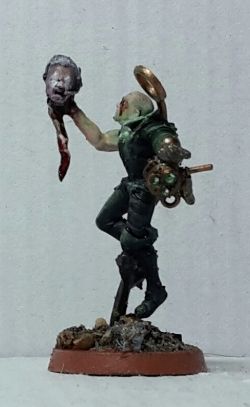 ---
Last edited by Fluketrain; 09-26-16 at

10:03 PM

.
---
Super interesting looking conversion! I'm definitely excited to see clearer pictures
---
Quote:
If you go down to the woods today, be wary
---
I really dig this! The scion helmets on regular Guardsmen look awesome!
---
IN THE US? ASK ME HOW TO GET 10% OFF GAMES WORKSHOP PRODUCTS!


---
A bit more paint and slightly better pics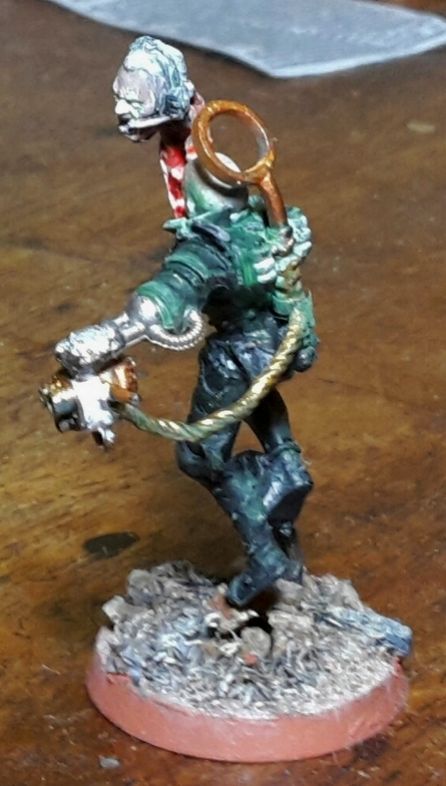 ---
Very nice! And very creepy
---
Quote:
If you go down to the woods today, be wary
---
Knocked out some cheap and cheerful teerain today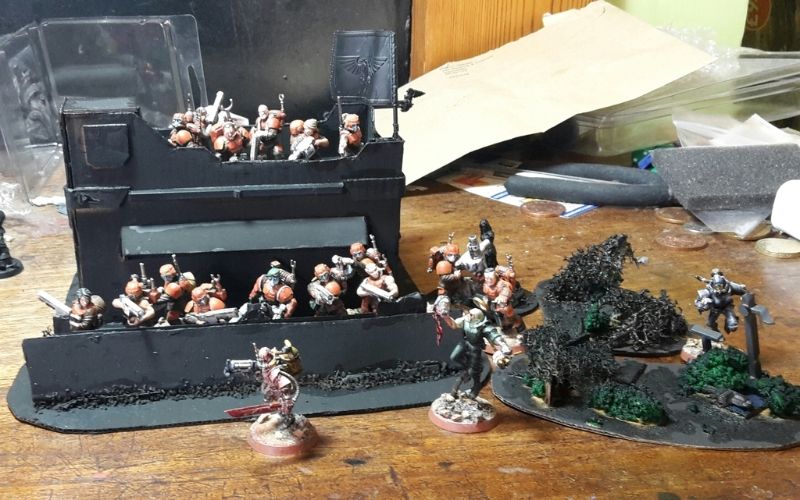 ---
A couple of acolytes with storm bolters, and a vindicare assassin wips
The acolytes are meant to look a bit techy, they'll be in a squad with jokeoro, hence updgraded.
---
WIP scions,
potato pic.
I'm debating whether to add a dash of orange somewhere on them to help tie them in with the rest of the force...not sure.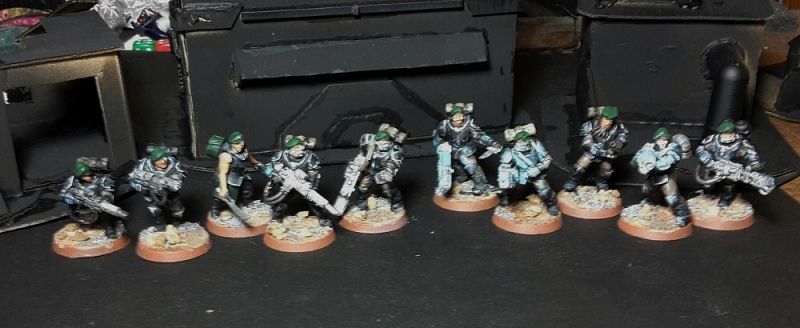 ---
Cant handle how potato=y that pic is...here's a better one.

I need to do the skin and finish off most things. Thinking I might make the under-shoulder armour orange..or just leave black as is...
On the one hand orange could help them tie in and add a bit of pop.
On the other it may be gilding the lily...too many colours plus I quite like having a break from all the orange
!
Lower Navigation
The Ragtag Elite