---
Oh... I forgot to write my entry here it seems :S I completed my 9 Screamers of Tzeentch.
Pre-paint:
Post-paint:
Next up (seeing as the month is nearly over) is a Legion Praetor and a Master of Signals:
---
Did a Bone Giant this month:
With flash:
---
Quote:
With flash:
Always take pictures of this with the flash on.
Seriously, great glow effect, intentional or not.
---
@
Roganzar
, yes that is the intended effect, glad you like it.
I've found that sometimes my mini's look better with flash, sometimes without. In this case certainly with.
---
Double entry this month! (Might have been a triple but RL got in the way.)
First the Callidus Assassin, a valuable ally to the cohorts of Forge World Nicarum.
And the second of my Ironstriders, the Outriders Atomicus. Both Sydonian Dragoons armed with Taser Lances and Phosphex Serpentas, designed to run down the enemy and dispatch prime targets to destabilize hostile elements and deliver the Machine Gods pinpointed fury.
A note: he isn't based because I want to do my vehicles with special bases, scenery and the like, and I currently have nothing for that. I will look into getting some stuff later in the month to base my Dragoons and Dunecrawlers properly.
LotN
---
https://www.heresy-online.net/forums/...red-souls.html
- The Kabal of Shattered Souls Project Log
http://www.talkwargaming.com/search/...Book%20Reviews
- Check out Talk Wargaming for reviews by Lord of the Night.
---
Ah right, forgot to enter my Nordicus entry for this month: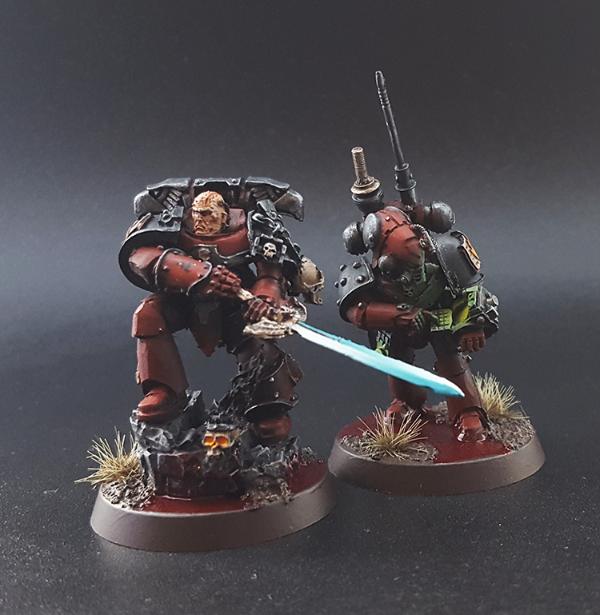 Lower Navigation
Army Painting Challenge 2015-2016. Month Eleven, May.