Junior Member
Join Date: Jan 2016
Location: Locaiton: Chi
Posts: 9
Reputation: 3

---
FINALLY...done a bit more...Im actually readdy to roll into battle and get squished soo bad now! :D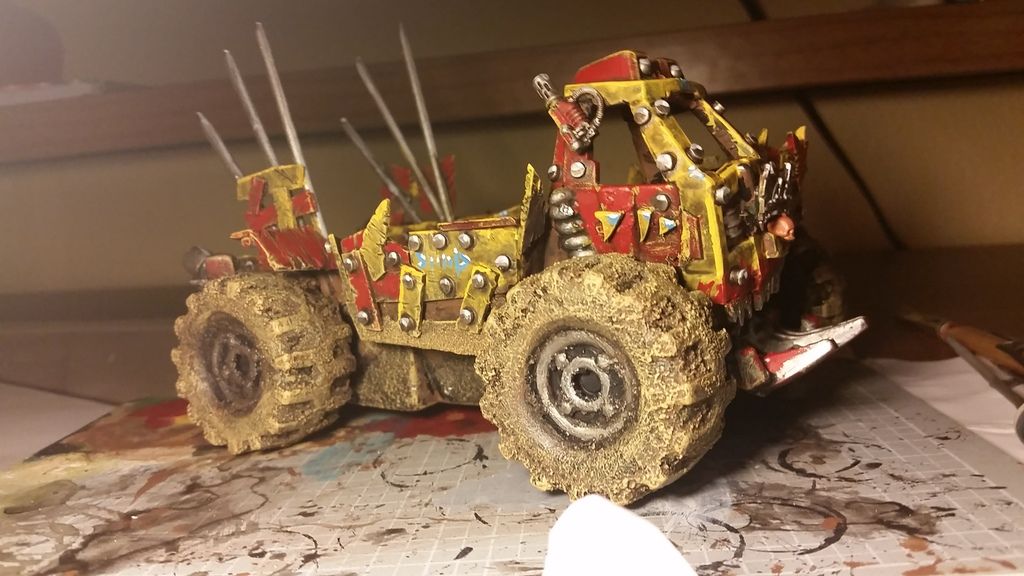 ---
Quote:
FINALLY...done a bit more...Im actually readdy to roll into battle and get squished soo bad now! :D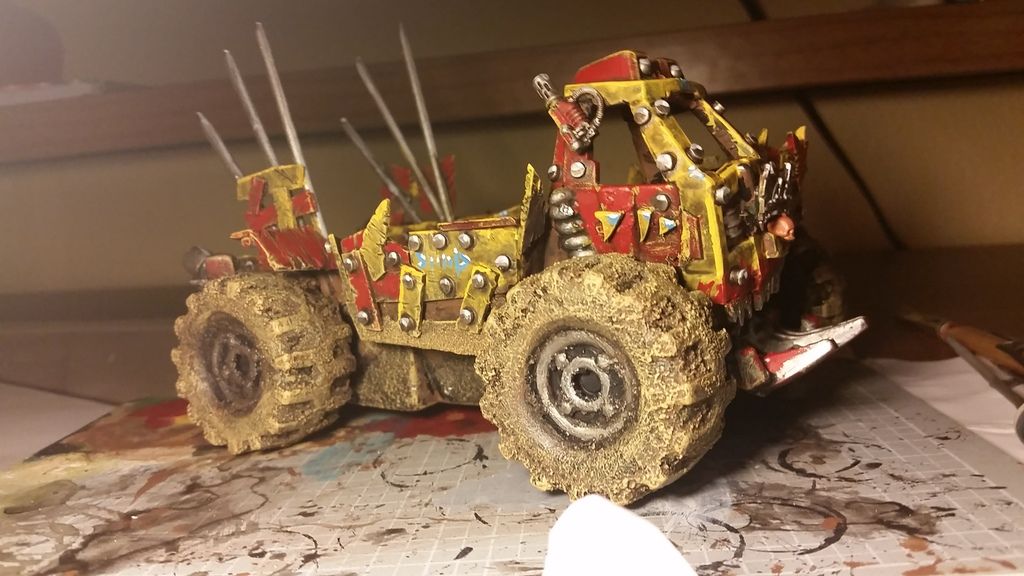 Nice done! Looks like it has been in service like forever! Good orky vinet to it!
---
Good to be green
Barks Dakka Ladz
: W3-D2-L3
Altansar Eldar
: W3-D0-L2

---
Hi all,
First post for my Gorkamorka mob, which is slow in progress with only one and half boys completed so far. Pictured below is the first member of Klan McKlobber, "Mad Bomber" Jonson. When you want something blown up right, he's not your Ork, but if you want something blown up thoroughly and then a little bit more on top, Jonson is more than willing to help.
Equipped with Choppa, Shield, Frag & Krak Stikkbombz and Bitchin' Kilt.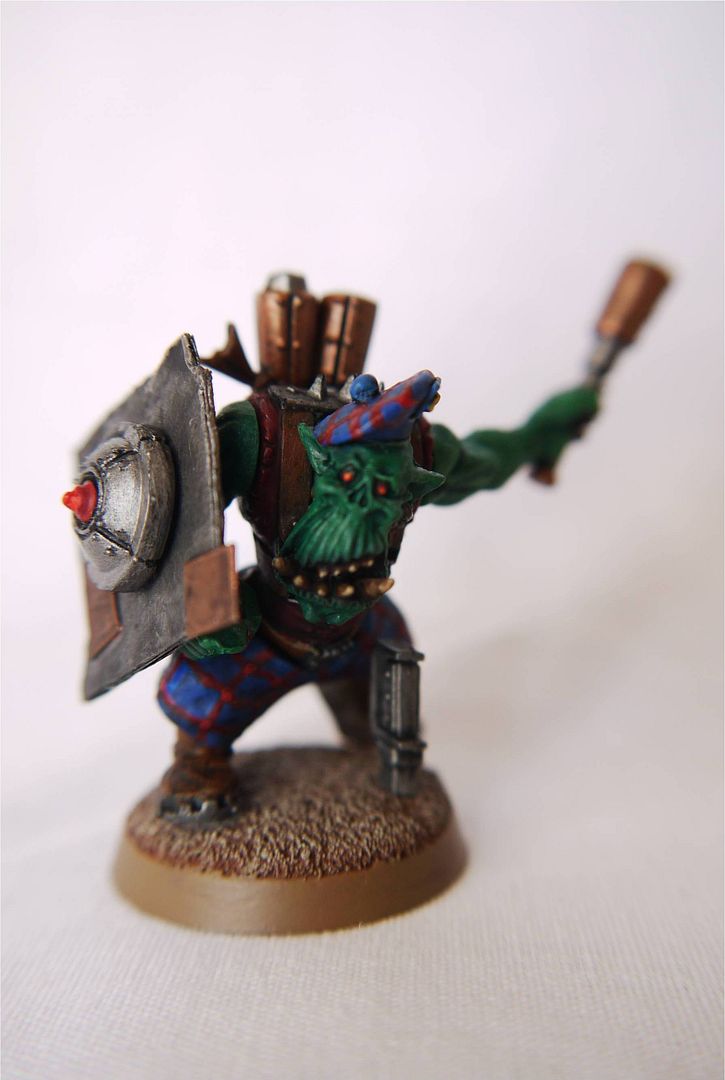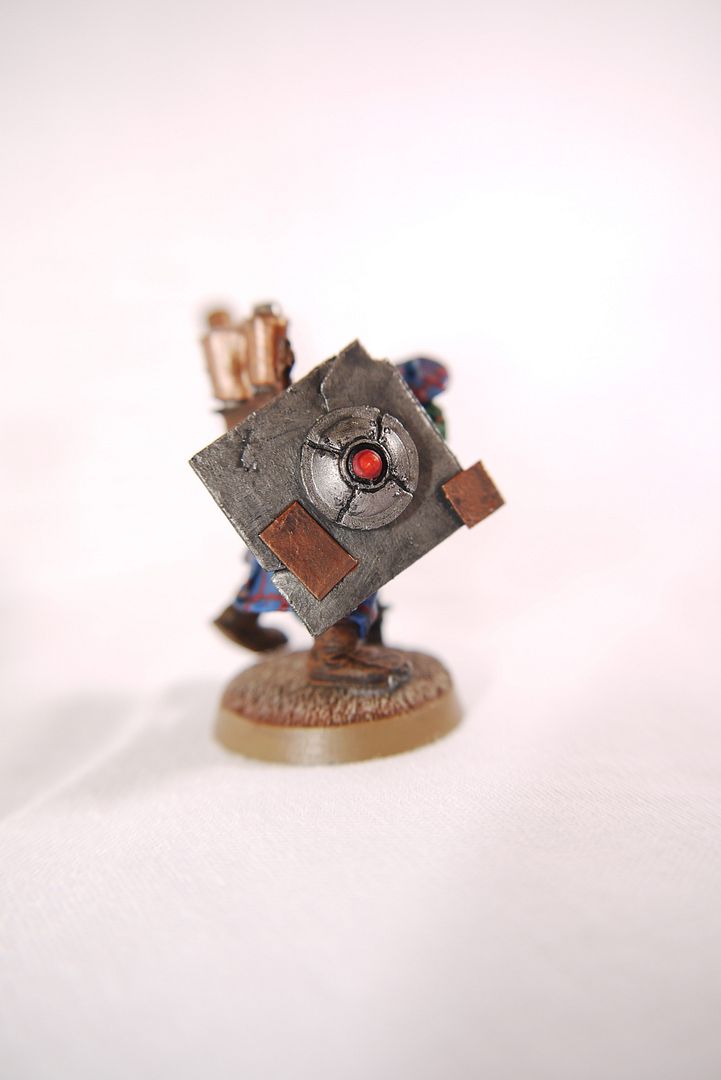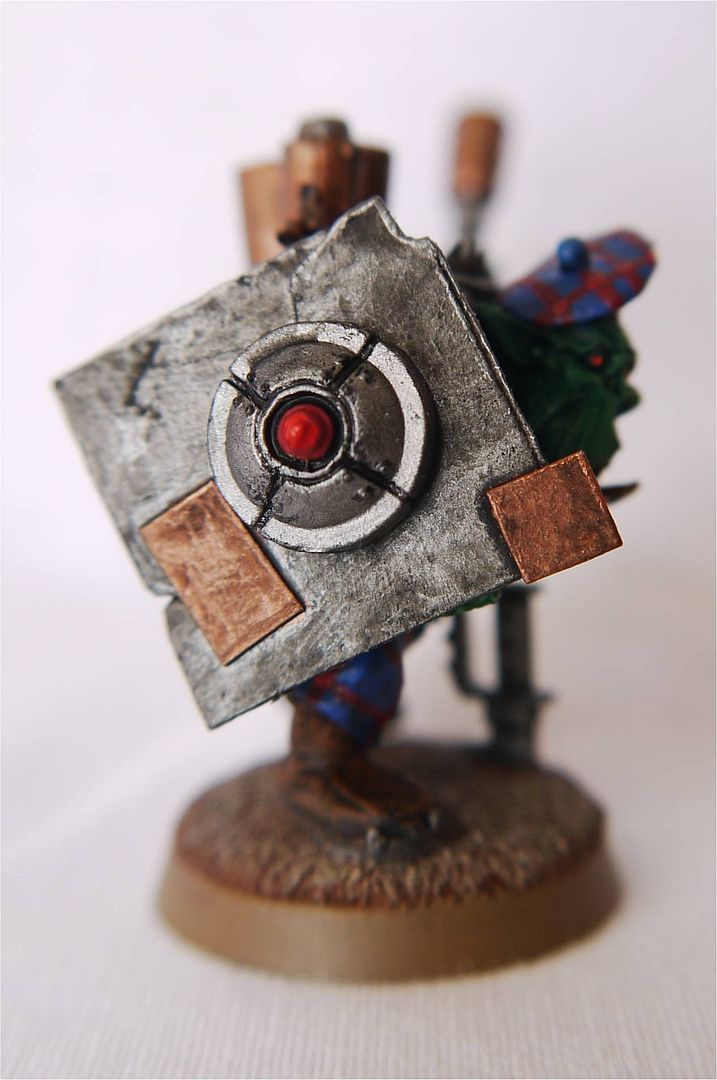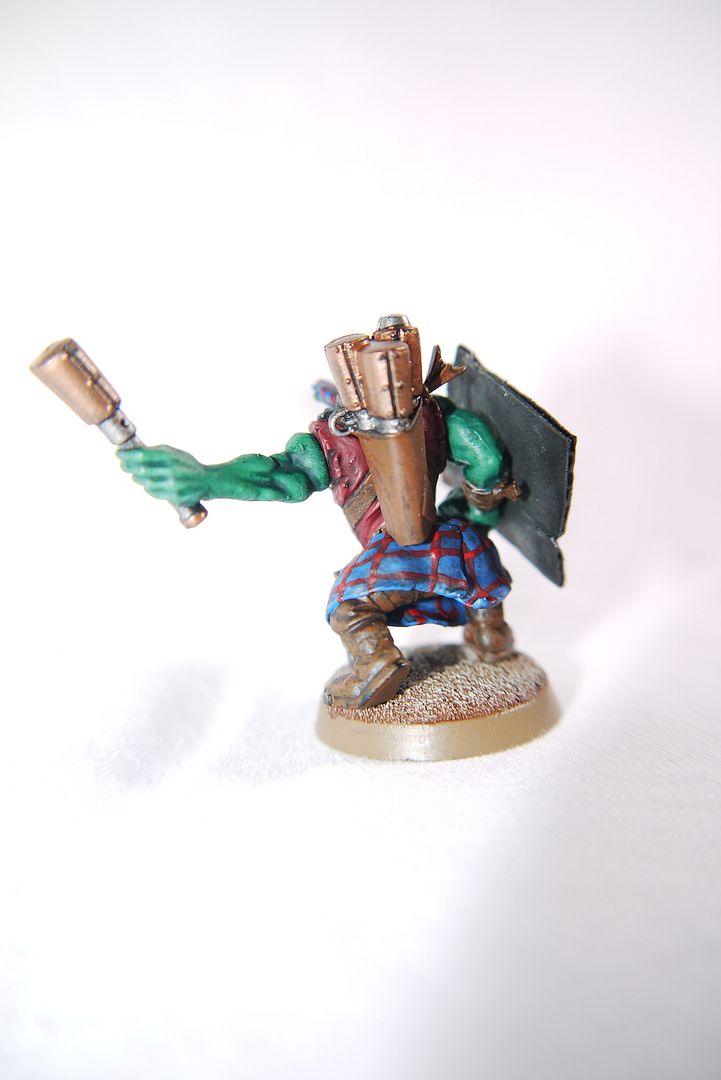 Pictures taken by my sister.
Lower Navigation
GorkaMorka (now with more Mork)