Senior Member
Join Date: Apr 2008
Location: Australia
Posts: 347
Reputation: 1

Dark Apostle (pics)
---
Well basically i jsut want you opinions on what i have modelled. Good things? bad things?
Full shot
Front Shot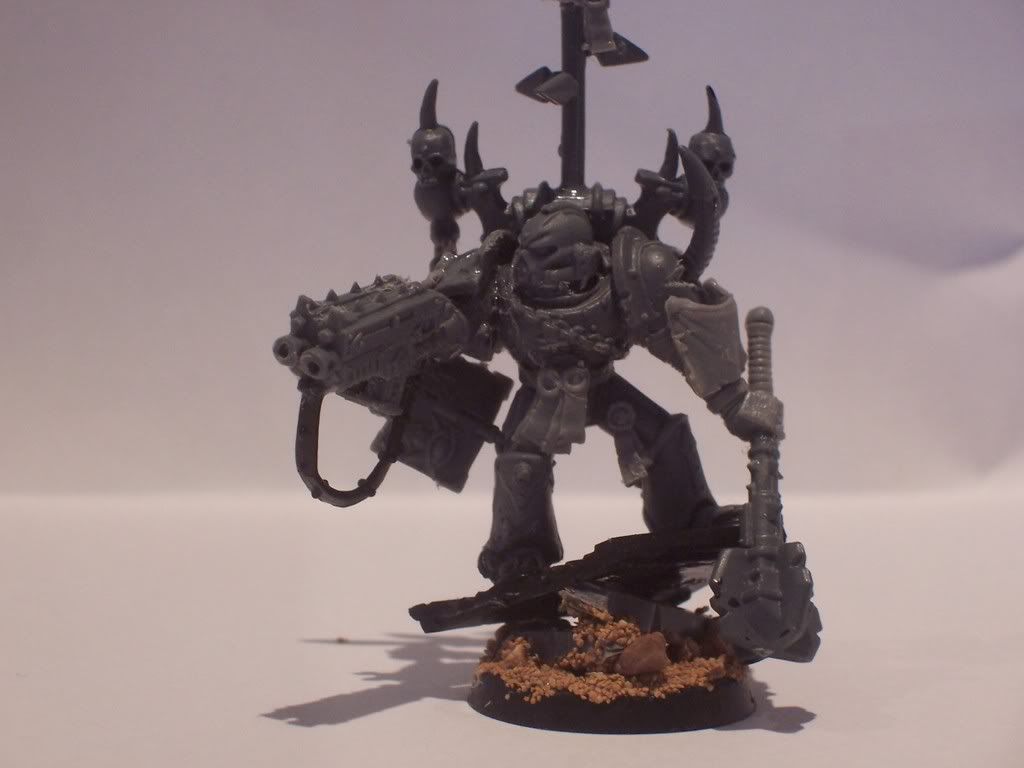 Back Shot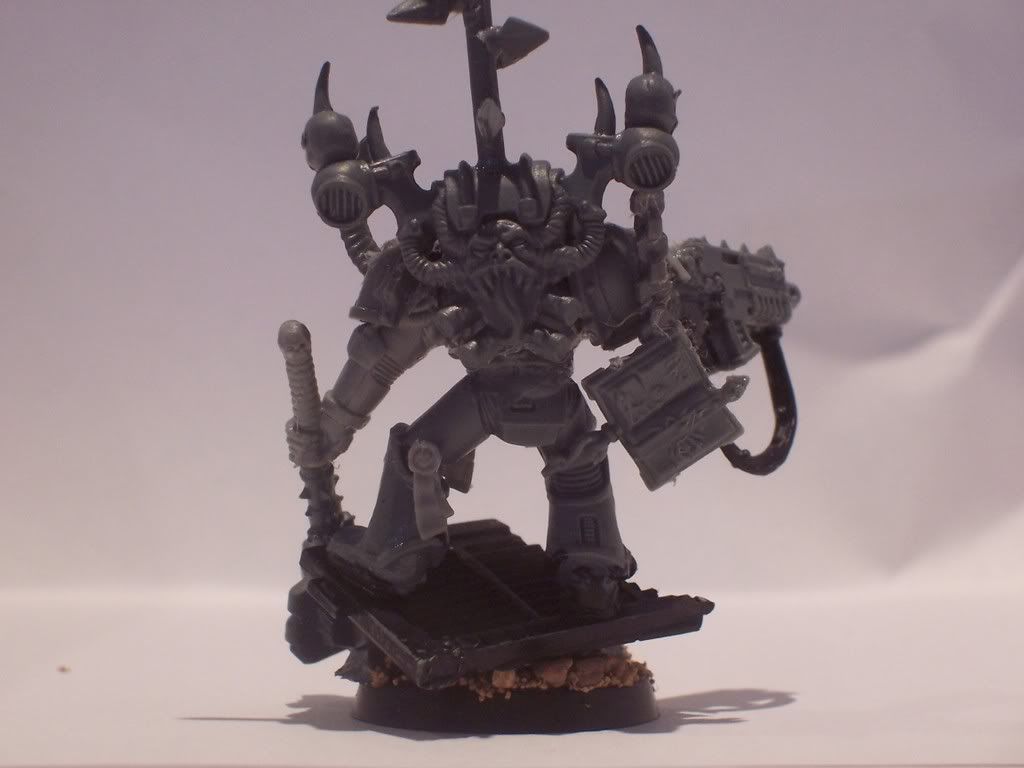 Top/banner thingy Shot
---
WOW, that is a great conversion. It's clean and very well organised. Suitably ornate too. I can't wait to see this painted.
---
He definately a dark something
I love the mace and banner
---
Nice conversion. Looks nice and neat! Looking forward to seeing this one painted up.
---
Regards,
Jake.
Senior Member
Join Date: Apr 2008
Location: Australia
Posts: 347
Reputation: 1

---
Awesome, fast responses and they are positive! Thanks guys for the support. Looks like i better get paintng though lol.
---
that looks awesome, cant wait to see the paintjob!
---

---
That is a very sharp conversion man. I really like it. He looks like he'll be a good leader for your army, repped.
---
That is outstanding, can not wait antil it is finished, can you keep me/us posted please
---
The creatures of the Warp have but one trait with which you need concern yourself - their undying contempt for the Emperor. It is your task to quell the rebellion they preach, and the only sure way is to destroy them utterly.
+++ Qualtak Shoram +++
---
only thing i have a problem with is the book hanging from the exhaust vent. other than that, not bad.
---
On the subject of Rat Ogres:
But if we give them laser eyes and mounted guns, we'll have to bring in Clan Skryre, and everyone knows how much those limp-tailed snuff addicts overcharge.
Senior Member
Join Date: Apr 2008
Location: Australia
Posts: 347
Reputation: 1

---
I want to have the book hanging from some where but im not sure where? I've have taken it off before you had even said it lol.

Anyway, I have started painting him. So far I have done all scrolls/parchment/purity seals and the base is done. Oh and his mace as well.
Lower Navigation
Dark Apostle (pics)