---
Thanks!
Quote:
Just out of curiosity, what exactly does themed army mean?
I think it would be an army that is painted/modeled to follow a particular theme, ie. all my vox operators have musical instruments.
Anyway, here's my Leman Russ Punisher!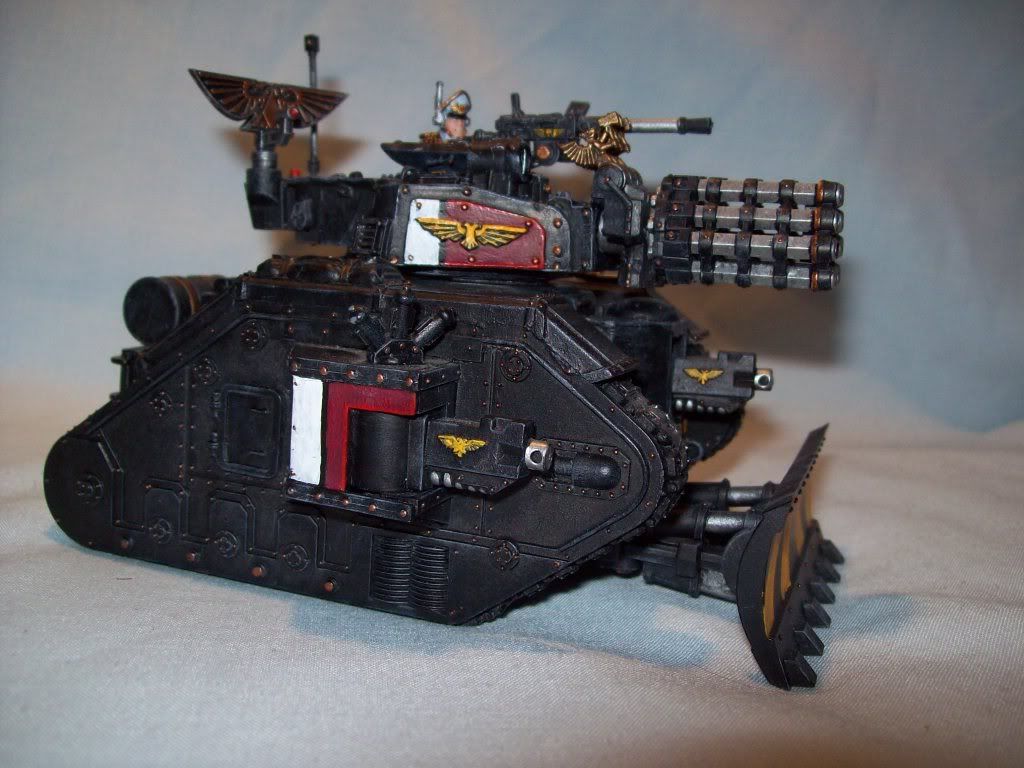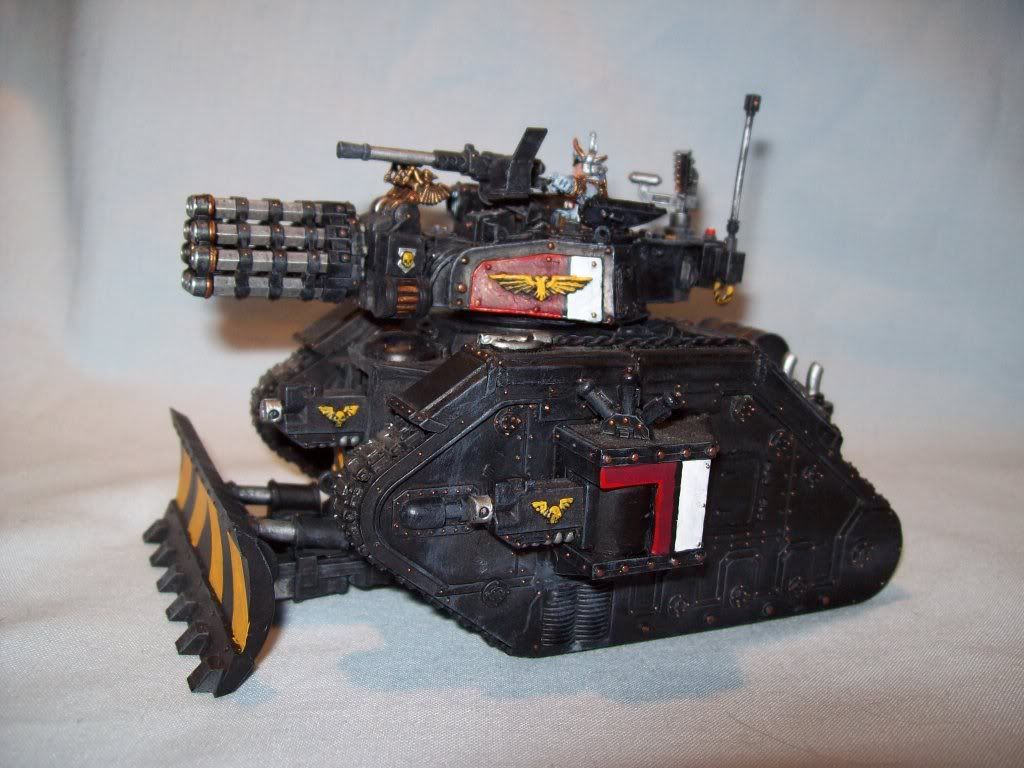 That's 32 shots a turn at BS4! Not bad.
I also redid a couple things on my Commissar Lord (converted Yarrick) and my "counts-as" Straken (converted Rogue trader Marneus Calgar). I just figured that he would be best represented in battle with Straken's stats...
Too bad there are no more trademark items anymore... but I guess the tea table can still be called an objective or something.
Anyway, since I have nothing more to paint, I've decided to start basing my models. Other than that, I'm not sure what my next major project will be. Anyone have any suggestions?
As always, C&C are greatly appreciated.
---
Very fine job on the mordians. I tip my cap sir.
---
loving the army, currently working on my own mordian army in redcoat colours
unfortunately i gotta pay the gw prices for mine.
---
i have never liked the mordian models but i must say you have made them look fantastic and i love the musical theme to the army

i definatly like the punisher conversion, and i may have to steal the idea for my traitor guard

+rep fopr your work

cheers

edd
---
Thanks! Nice to see more Mordians, they always have been my personal favorite IG army.
Anyway, my next project will be a penal-legion based branch of my army. That will include 50 conscripts, 2 or 3 penal squads, and their Commandant, a counts-as Captain Chenkov.
Here he is:
He's the only one in my army with a completely black uniform (not including the gold trims...). Just a pointless fact.
I think I might also make a carapace armoured command squad, with a converted "Officer of the Fleet" as the officer. Stay tuned!
C&C are always appreciated.
---
Love the sitting Calgar conversion!
---
Thanks!
Well, here's another small update: a Chimera!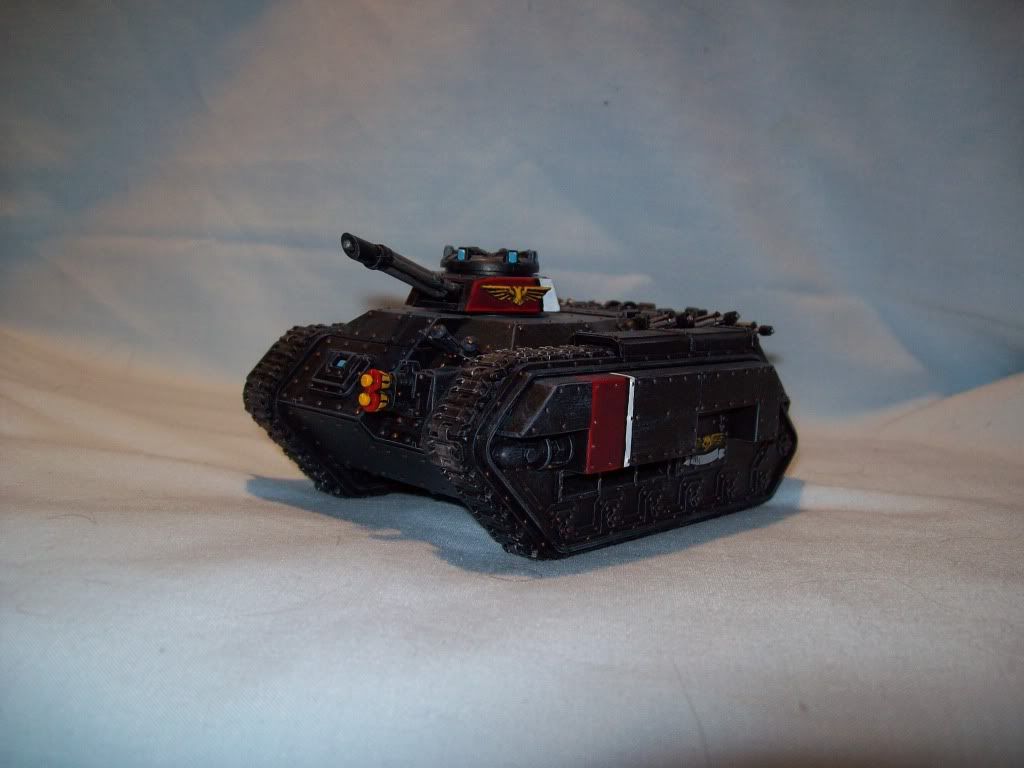 Now my command squad is a little bit safer from enemy fire...
And one more thing, I have now based my entire army!
Just simple grass/gravel, but it works, and personally I'm surprised how much it adds to the whole look of the army.
I have another 3 squads of Mordians on order, and I plan on adding a couple more Chimeras, so stay tuned.
C&C are always appreciated.
---
On the few models that I actually have finished basing (grumble grumble) I have found that painting the edge of the bases the same color as the flock adds to it. The black edges disrupt the look you're going for by basing them to begin with.
Lower Navigation
Nearly completed Mordian army...