---
Yes I'm back, full army shot. Well full assembled shot. Need to finish up Thallax, mostly just the weapons, then it's onto the Vorax at long last. Yay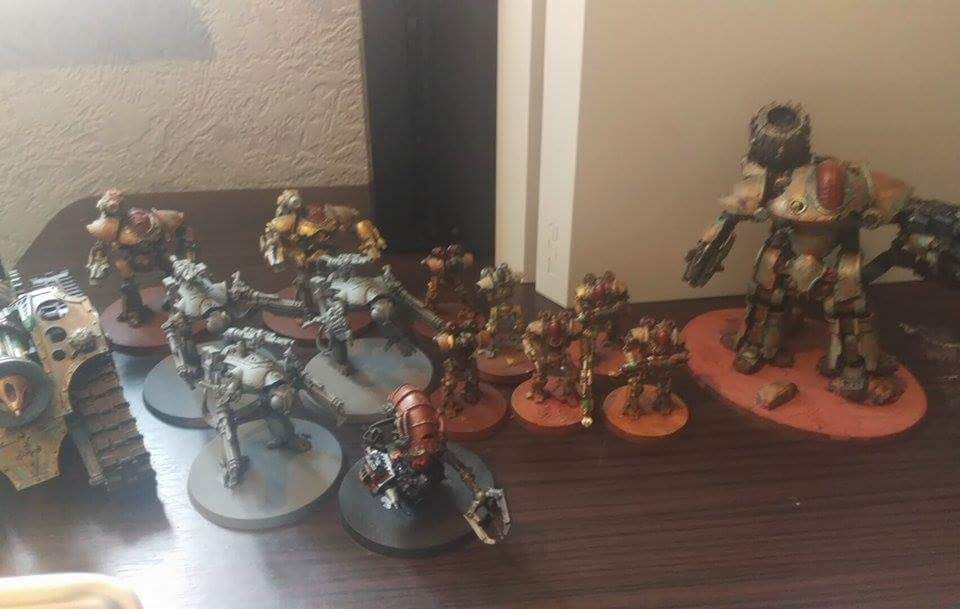 ---
Quote:
"Bubbles"....?
The Old World just became a fart in the bath.....
---
Well I've finally started work on my Vorax, love this model but painting it has taught me I shouldn't have but it on its base before painting since its making the body undernearth really annoying to get to, alas I live and learn.
Hoping to get this one and other other 2 finished over the next few days
---
Well I decided to start again on my Magos so currently repainting him, mostly to bring him more in line with my paint scheme, still can't settle on a robe colour though.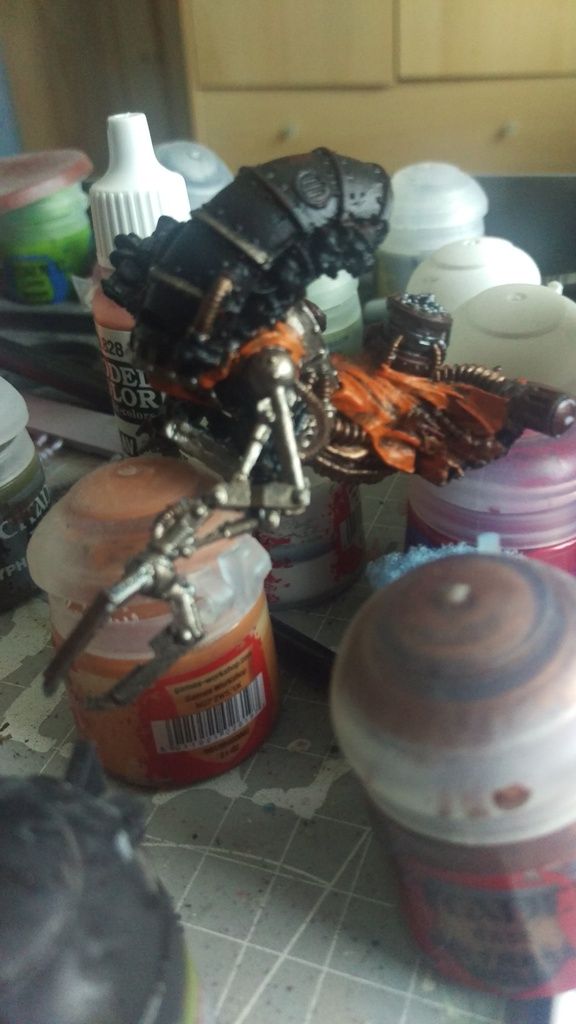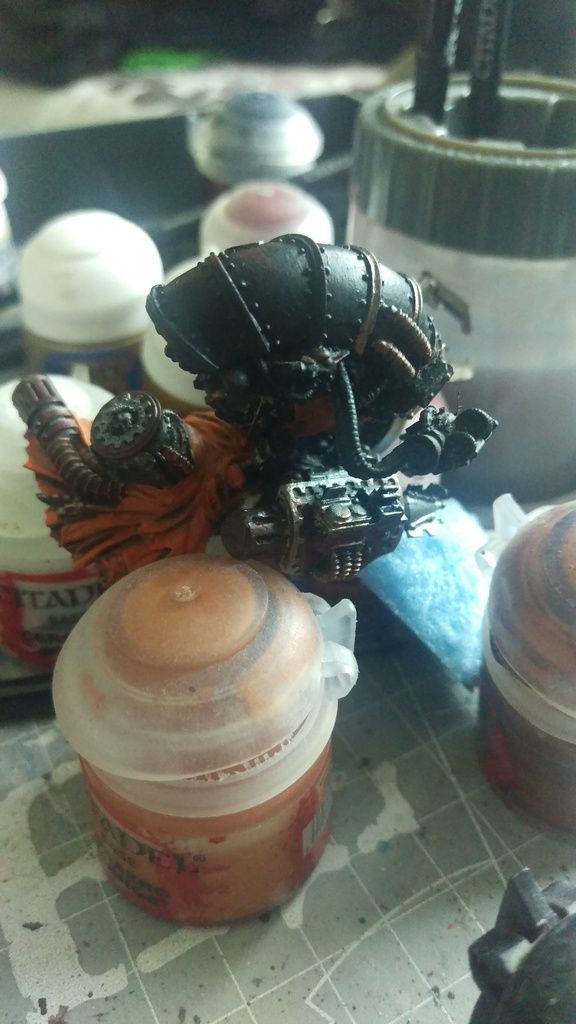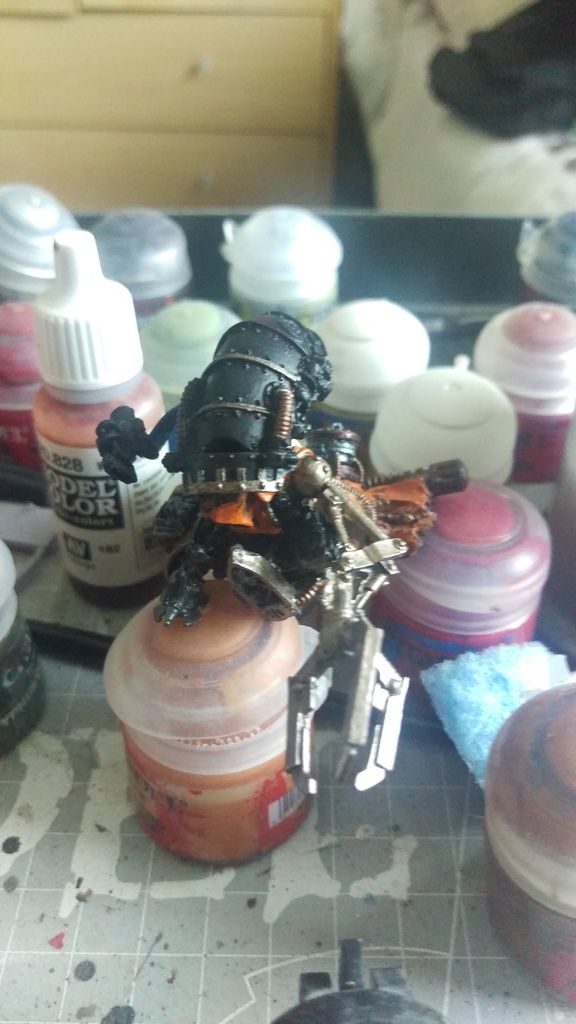 I've almost finished the first of my three Vorax just the Rotor Cannon arms and the cabling left now really then I'll be done with him. I've also started doing my sponging of the other two but I'm a tad too lazy to take pictures.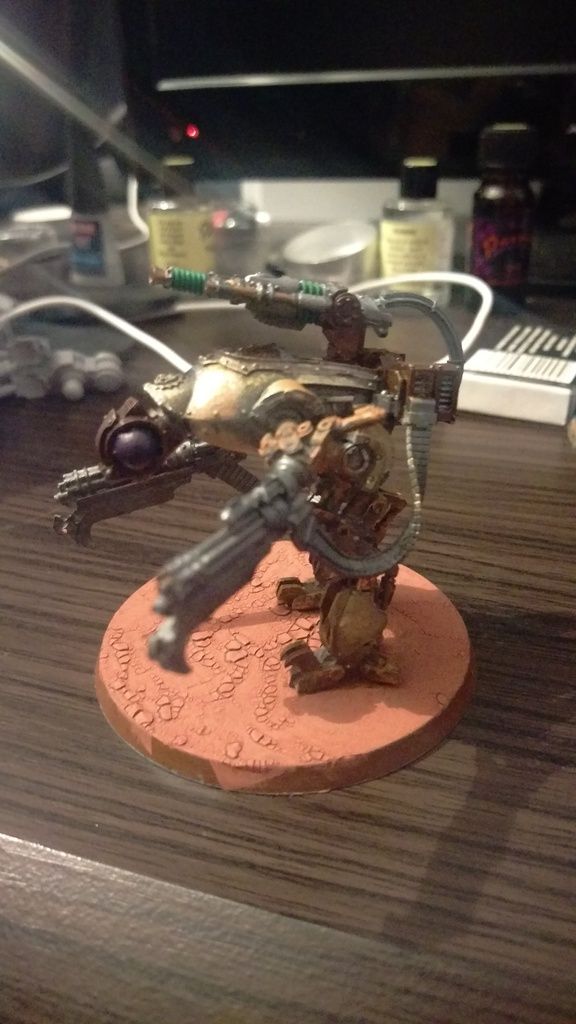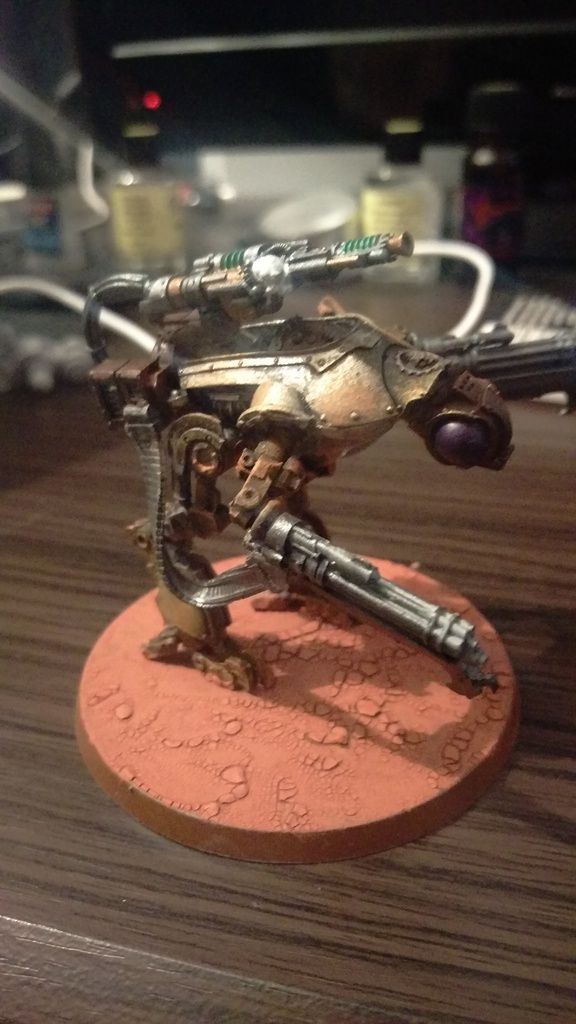 Coming soon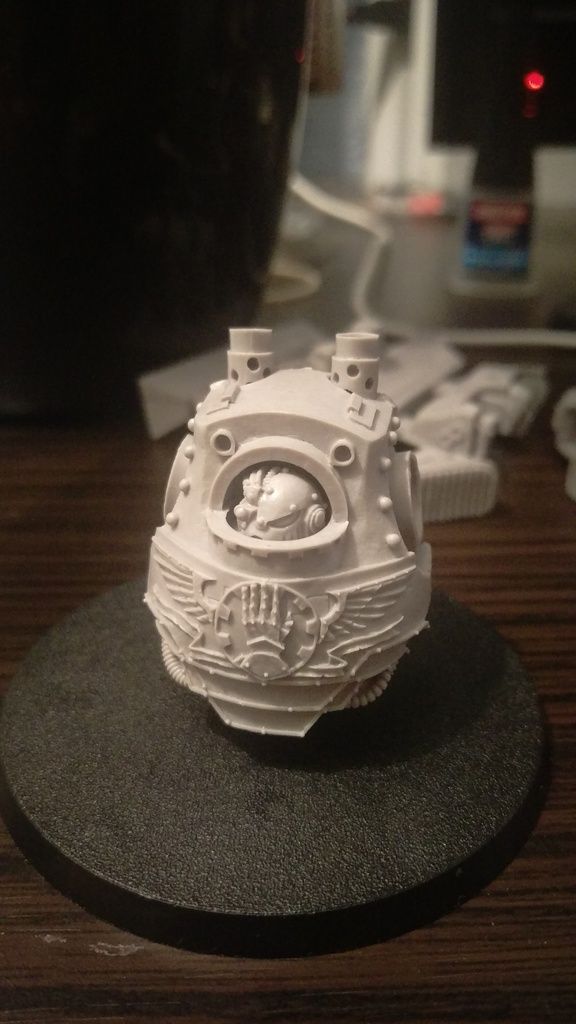 ---
Lookin' good! I like the aged effect you're getting on those models.
---
As a fellow Mechanicus, I really like what I'm seeing.
Keep up the good work.
---
Well it's been an awful long time since i posted up here so an update. Won't bore you with the why of it all. Anyway I've finally found a local HH gaming group, this has helped get me back into the hobby since i was drifting away since its a fairly expensive hobby if you dont get to use what you're buying.
Another thing that has helped is that I picked up one of these! My first airbrushing set.
Naturall this meant I had to get spraying to test it all out.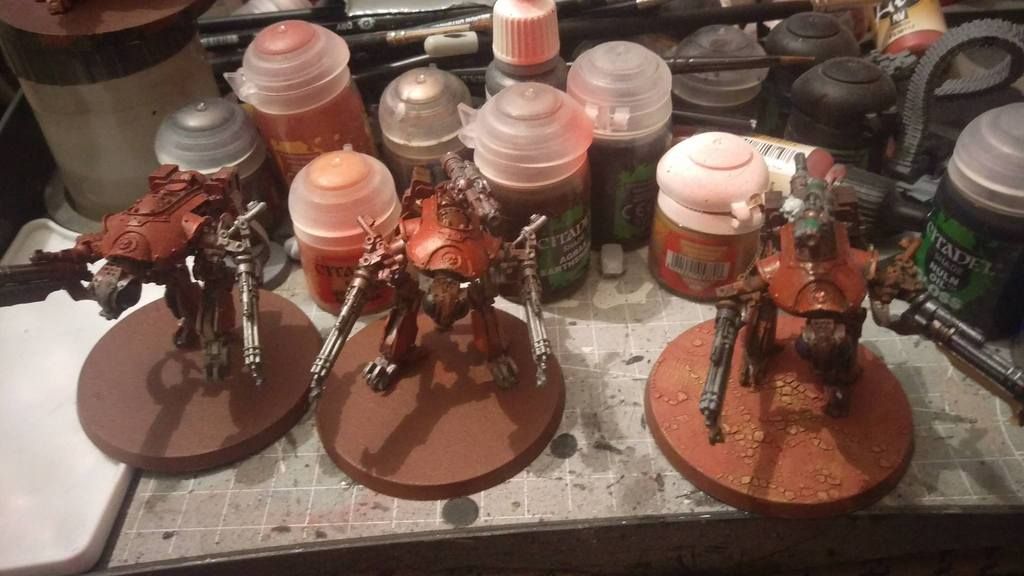 Lower Navigation
A Loli: Some Assembly Required